Benjamin Moore 2022 Paint Colors
The Benjamin Moore 2022 paint colors and Color of the Year 2022 were recently announced and they're beautiful! Each fall they reveal their picks for paint colors for the coming year and I look forward to this like some people look forward to a pumpkin spice latte. I'm truly a paint color nerd.
How are the 2022 Benjamin Moore Paint Colors Chosen?
You might be asking, "How do they choose the color of the year?". And this is what the experts at Benjamin Moore have to say about it:
"Our annual celebration of color is the result of a yearlong exploration into design, art, fashion, cultural and environmental influences around the globe. From Benjamin Moore's library of over 3,500 colors, we carefully curate a Color Trends palette that balances
modern-day relevance with long-lasting appeal. At the center is one special hue that defines the palette—and the moment: the Color of the Year."

See more about their process here: How We Choose the Color of the Year
Drawing from everyday observations, hobbies, personal rituals and cultural influences, the Color Trends 2022 palette features 14 Benjamin Moore paint colors that encourage experimentation and make room for any design style.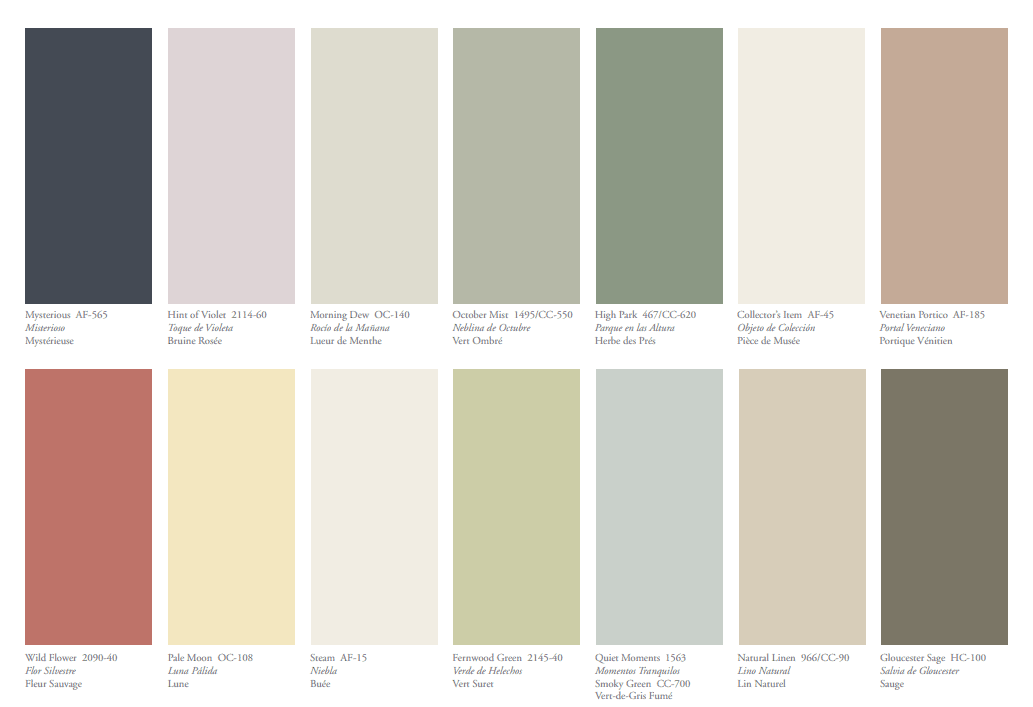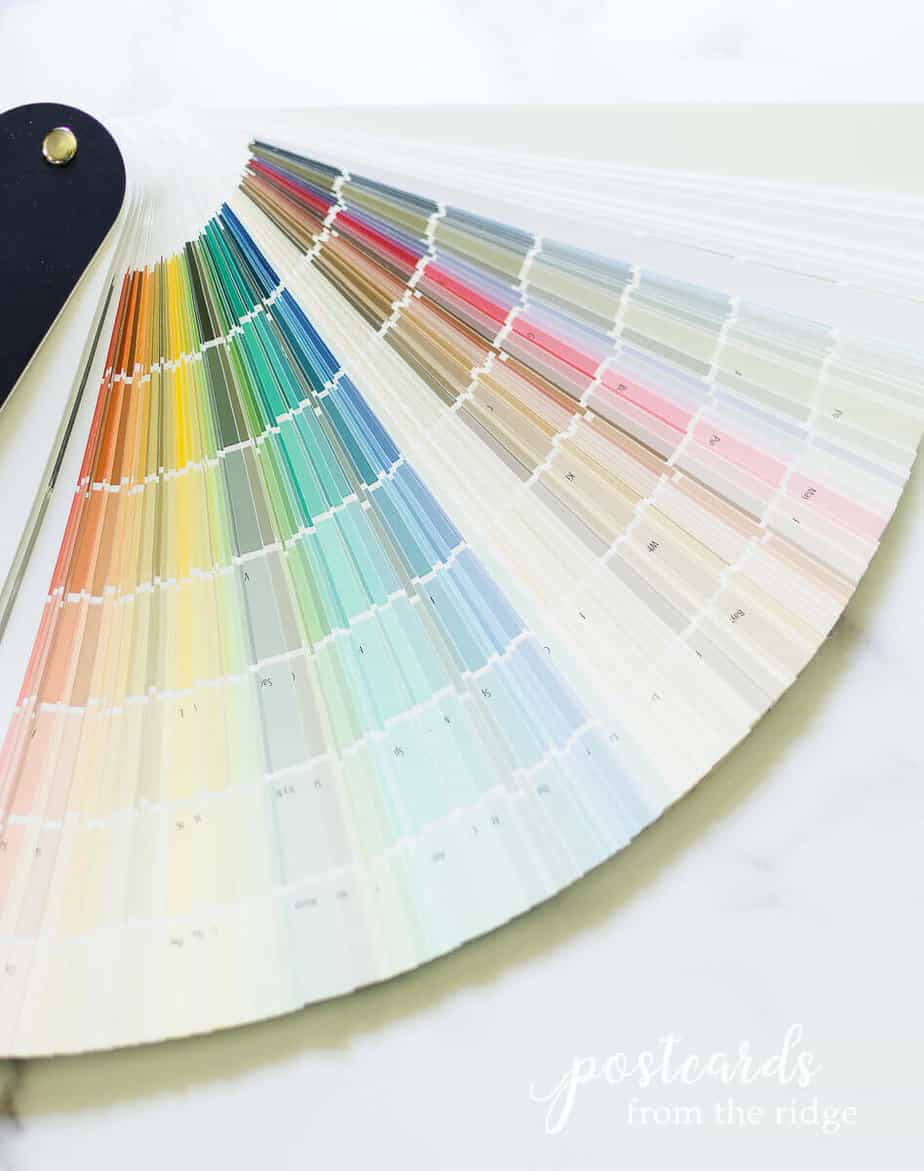 More Paint Color Trends from Benjamin Moore
This post contains affiliate links for your convenience. For full disclosure go here.
Benjamin Moore 2022 Color of the Year October Mist 1495
October Mist 1495
What color is October Mist? October Mist a gently shaded sage that quietly anchors while encouraging creative expression through color.
And much like the green stem of a flower, October Mist creates a canvas for the Color Trends 2022 palette – and the imagination – to blossom.
With all that's been happening over the past 18 months, we all want a place to come home to that's peaceful and relaxing. Soft greens like October Mist will help create a safe haven in your space.
What colors go with October Mist 1495? 
What trim colors go with October Mist?
Benjamin Moore Color Trends for 2022
"As the spaces in our homes continue to evolve, we uncover more opportunities to express our individuality and leverage the power of color to design environments that serve different functions and styles," said Andrea Magno, Benjamin Moore Director of Color Marketing & Development. "October Mist 1495 and the corresponding Color Trends 2022 palette reflects an effortless harmony of colors, while inspiring unique combinations for any paint project."
Here's the entire collection of color trends form 2022 from Benjamin Moore. There's a nice mix of soft neutrals with a few pops of strong colors. And the overall palette is soothing and the colors are all beautiful.
I could see almost all of them somewhere in our home, and have actually used and recommended several of them to clients over the past 25 years. Take a look and keep scrolling to see the colors in real rooms.
Morning Dew
Morning Dew is 2 shades lighter than October Mist and is the perfect complement. It's has cool undertones of green, grey, and beige and would be a nice cool neutral for any south or west facing rooms. If you like light sage green paint colors, then this is one to consider.
Steam
If you're looking for a nice white for your walls and trim, consider trying Steam. It has hints of warm undertones and will appear white on your walls.
When you hold a pure white against it, you'll see a slight creamy tint. Also, it looks clean and fresh in this bathroom.
For more white paint ideas, visit this post: Best Benjamin Moore Whites and Off White for Every Room
Fernwood Green
Bring the look of nature inside with Fernwood Green. It's a somewhat muted, medium tone green with yellow and beige undertones. This would be a great color for a bedroom, guest bathroom, or laundry room.
See many more ideas for decorating with green in this post: 30 Beautiful Ways to Decorate with Green
Gloucester Sage
For a moody room or accent wall, try Gloucester Sage. As the name implies, there's a tiny dash of green in this deep color from nature.
It appears gray in some lighting and green in others so it's important to sample this color before using it on a large surface.
See more moody paint colors in this post: 25 Best Deep Paint Colors
Mysterious
Another moody color, Mysterious is also one that looks different depending on the lighting situation. It's a deep grayish blue, or maybe a bluish gray, that looks more blue in the photo than it does on the chip, so sampling it is a good idea.
This would be a great color for a south or west-facing bedroom.
Do you love blue? Read about more ways to decorate with blue in this post: 20+ Fresh Ideas for Decorating with Blue
Pale Moon
If you've ever painted a room yellow, then you know that it intensifies when it goes on the wall. That means it usually appears brighter and deeper, or more yellow on a large surface.
Pale Moon is a good choice if you want a soft but distinctly yellow color. But don't let the paint chip fool you because it looks lighter there than it does on the wall, but again, that's common with any yellows (and pinks and peaches too).
Quiet Moments
One of my favorite colors that I've recommended many times over the years, Quiet Moments is a soft mix of blue, green, and gray. It's perfect for a bedroom, bathroom, or laundry.
You can see it in more rooms and read about it here: Benjamin Moore Quiet Moments Paint Color Spotlight
Hint of Violet
For something a little different, take a look at Hint of Violet. It's a soft, warm, muted violet that has hints of blue, mauve, and grey and is a fun accent wall color in the bedroom below.
For more bedroom paint colors, visit this post: Best Bedroom Paint Colors Shown in Real Rooms
Wild Flower
For a bolder look, consider using Wild Flower as your wall color or on an accent wall. It's a medium toned red with a tiny amount of an orange undertone.
In some lighting it might appear more terra cotta, in others it will look more pink. Sampling is recommended for this color.
So what do you think of the 2022 Color Trends from Benjamin Moore? Leave me a comment and let me know which one is your favorite. I love the palette for the most part, and have recommended several of these colors before.
Want more paint color ideas? Here are a few more reviews of paint color trends to inspire you, and you can see all of my favorite paint color posts starting back in 2013 here: Favorite Paint Colors
How do I get the best looking paint job?
If you're doing the painting, there are several products I recommend for the best finish, starting with high quality paint. With good paint, you'll get better coverage which means you won't have to use as many coats (or buy as High quality paints also have a smoother finish because they're made with finely ground solids.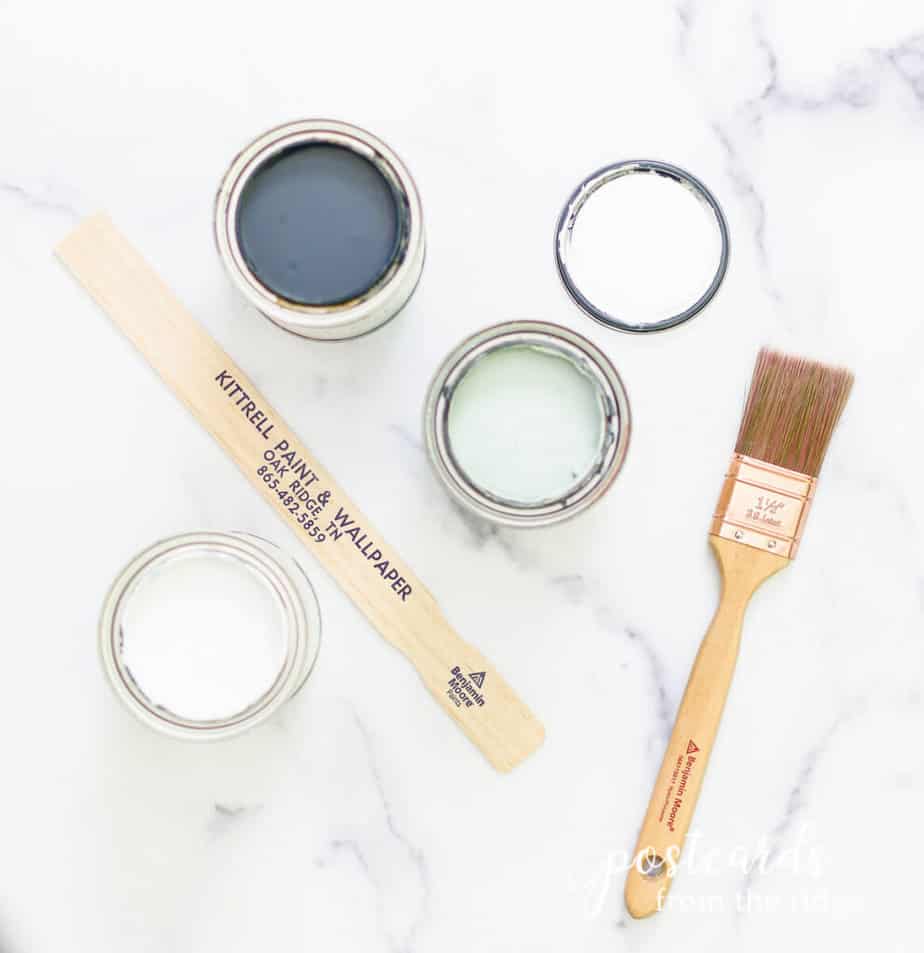 With Benjamin Moore, you usually have a choice of price points in what I call "good, better, and best". If possible, go with "better" or "best" See my list of supplies to use for a professional looking paint job here: Must Have Painting Supplies, or see my list below.