Welcome!
Hi, I'm Angie
Thank you so much for visiting and wanting to get to know me better. A little about me – I live in a 1960's ranch style home with my husband of 31 years. We have 2 grown daughters and two kitties.
I'm passionate about helping you create a home that you love and can feel comfortable and relaxed in. I love sharing decorating ideas and tips for keeping your home clean and organized. And we love to eat and travel, so sometimes I share my favorite places to visit and foods to eat.
We're a real family with a real home that's not straight out of a magazine. We're not neat freaks or fashion models, that's for sure. We love to travel, eat good food, and see beautiful scenery. You can see some of our travel adventures here: Travel Tips & Guides.
As for me, I love to help other people find creative ways to make their home the best that it can be too, and that's a big portion of what you'll find on this site.
The Family Business
My love for paint colors and decorating started at a very young age, thanks to my parents. They opened a paint and wallpaper shop way back in 1978 and I spent many hours there. I began working in the shop when I was 15 and began learning everything there is to know about paint, wallpaper, blinds, and all the things related to home decorating.
After my marriage brought me to Nashville in 1991, I continued working in the industry and bought a local paint store with my husband in 1993. During those years we helped thousands of Nashville and Mt. Juliet homeowners beautify their homes with paint, wallpaper, fabric, and home decor. We owned Color World until 2006 when we sold it and moved back to East Tennessee to be closer to my family.
Personal style and home decorating style
My personal style is casual. You'll find me in comfy, lightweight dresses in the summer and cozy sweaters and jeans with boots in the colder months.
For my home, I love so many styles that it's difficult to pin down just one. My favorites are items with character and I would rather have something that's old and worn than something that's new and shiny any day of the week. Many of the items in our 1960's ranch house are from estate sales, second hand shops, thrift stores and even yard sales.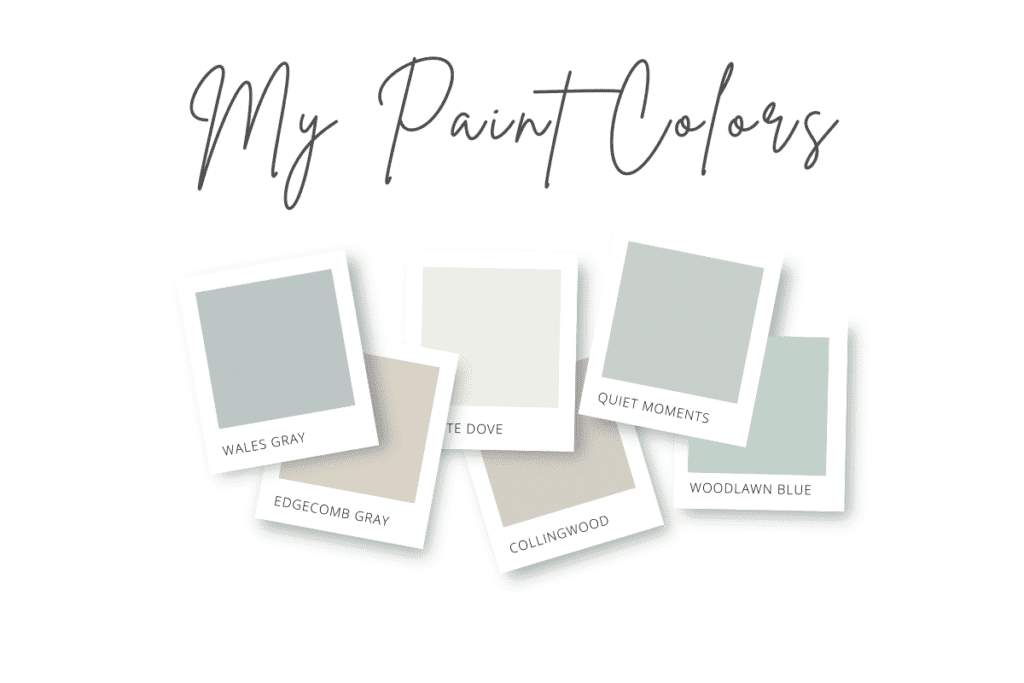 Paint colors in our home
Looking for the paint colors I've used in my own home? Take a quick tour and see them all here:
In another life I would have been… someone who makes a full time living taking photographs of nature or architecture. Getting out in nature or wandering around in a new city taking pictures is my favorite hobby and something I get totally lost in. There's beauty everywhere if you just open your eyes to it, and capturing it with my camera brings such a sense of joy. My first camera was a Christmas gift when I was 12 and I've been hooked ever since.
My favorite things
the sound of sincere laughter
a cozy fire in the fireplace
the perfect cup of coffee
a great red wine
almost any dessert
spending quality time with my family 
Corny, yes. But it's the little things that make life enjoyable. But I also love it when I finish a project that transforms a sad, neglected piece of furniture or space into something dreamy. It's the ultimate type of recycling.

A little about my life as a creative soul
As a little girl my mom allowed us to be creative and crafty. She made many of our clothes and also made draperies for a local workroom so there were always scraps of fabric to play with. And she took art lessons so we had artist paints too. I remember making fabric flowers, doing decoupage projects, painting rocks to look like ladybugs, going to the local ceramics place and painting plaster pieces.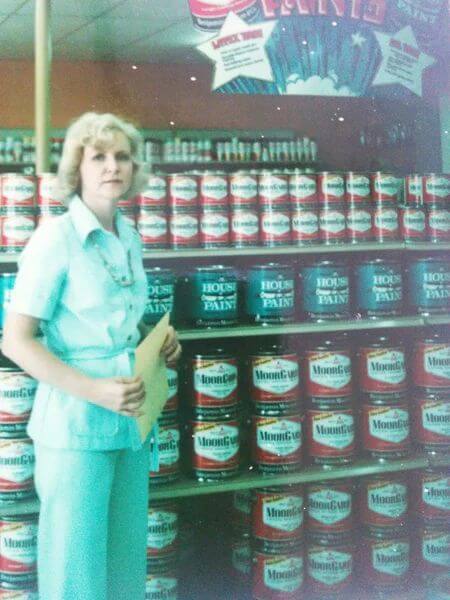 I also spent a lot of time at my parents' paint and decorating shop as a child and worked there for many years. I learned how to mix paint and can match colors without the help of a computer, thanks to my dad. My grandmothers were talented cooks, quilters, and crocheters, so I inherited a few artistic genes from ancestors on both sides of the family.

My dream home and home decor styles
My dream home would be a quiet house in the country filled with time-worn antiques and vintage finds
with a few quirky, colorful, modern pieces thrown in for interest.
Education and Background
I graduated from the University of Tennessee with a degree in marketing and also studied Interior Design at Watkins College of Art and Design in Nashville. I've been involved in the retail side of paint and decorating since I was a teenager beginning work in the family paint and wallpaper shop.
For 13 years my husband and I owned our own paint and decorating shop (Color World) in Nashville where I enjoyed working with paints, fabrics, wallpapers, and accessories on a daily basis with our customers. Currently I do in-home design consulting, and share projects, reviews, and design ideas and more here on Postcards from the Ridge.
Favorite Quote


Side Hustle
A few years ago I took the plunge and opened an online shop. It's full of charming items that will hopefully make your home a cozy retreat from the crazy world we live in. I invite you to pop over and take a look around. And if you subscribe to the shop newsletter you'll get a 10%
savings code sent to you! Scroll to the bottom of any page on the shop site and click "subscribe and save" to join.
Here's a peek at what's in the shop:
Go HERE to visit our online shop or
scroll down to purchase items shown.
That pretty much sums me up in a nutshell. If you've read all this and re still here, you might want to keep up with what's going on here. I'd
love it if you joined our subscriber list. Posts go out usually 1 or 2 times per week at the most so you don't have to worry about your email box getting filled up.
If you like my style, you can recreate much of the look. My sources are found here => OUR STYLE

Featured Shop Items
Newest Shop Items