How to Paint a Room for Beginners – A Complete Guide to a Professional Finish
This tutorial for how to paint a room for beginners will teach you how to get a professional finish and save hundreds of dollars by doing the job yourself.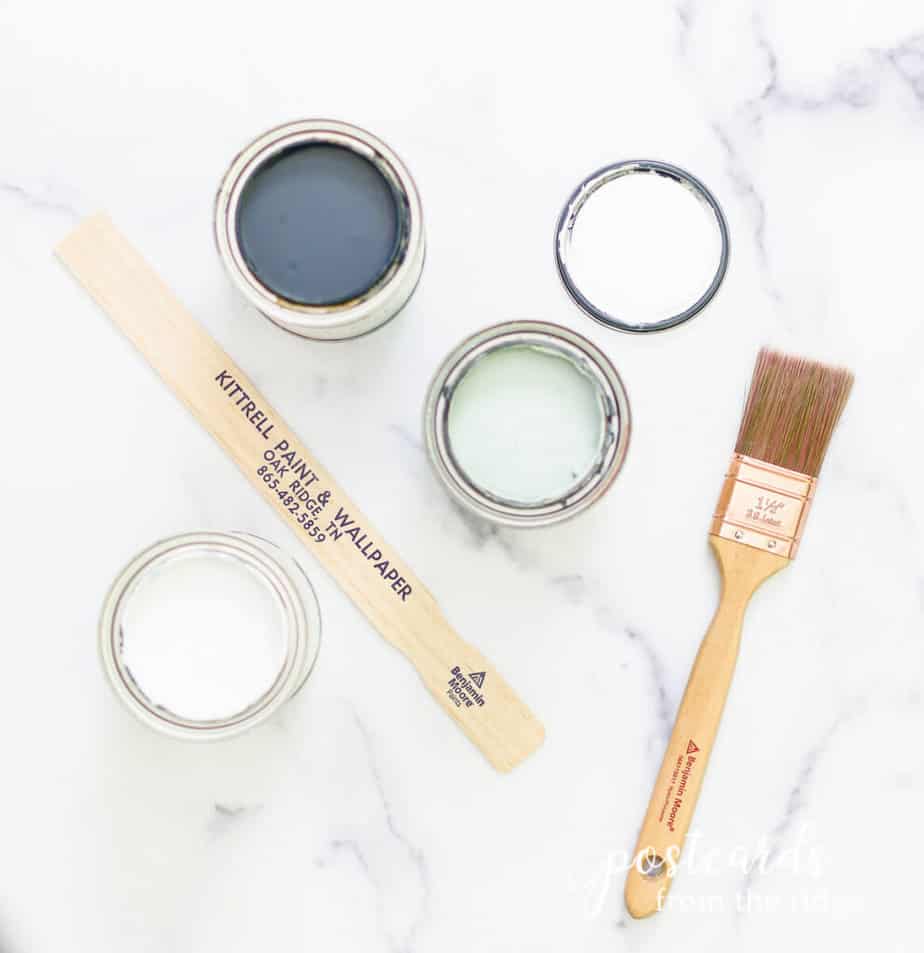 How to Paint a Room for Beginners
Painting a room is one of the easiest and least expensive ways to give it a brand new look. And it's a job that you can easily do yourself with the right tools and advice.
My first painting project was more than 30 years ago and I've done dozens more since then. And for most of those 30 years I worked in our family paint and decorating store and learned what the pros use and how they make their paint jobs look so nice.
Today I'm sharing all that I know from my own experience plus what I learned from the professional paint contractors that I talked to every day for decades.
Should I paint my rooms or hire a painter?
That's a great question and hopefully this tutorial will help you decide. If you don't have any mobility issues and have the time, you can save several hundred dollars by doing the job yourself. Just make sure you allow enough time for the project and invest in some quality tools and paint.
How long does it take to paint a room?
Depending on how much prep work and how many coats you need, the time needed to complete this project can vary. It might take 2-3 hours if you're simply repainting a similar color. Or if you need to do a lot of patching and caulking and apply multiple coats of paint, it could take 2 to 3 days to allow time for everything to dry properly.
Which color should I use?
Sometimes the hardest part of painting a room is actually choosing the color! You can read dozens of articles featuring paint colors shown in real rooms in my Favorite Paint Color posts if you need some inspiration. And here are my best tips: How to Choose a Paint Color. See all the best ways to test a paint color here: Peel and Stick Paint Samples Plus Alternatives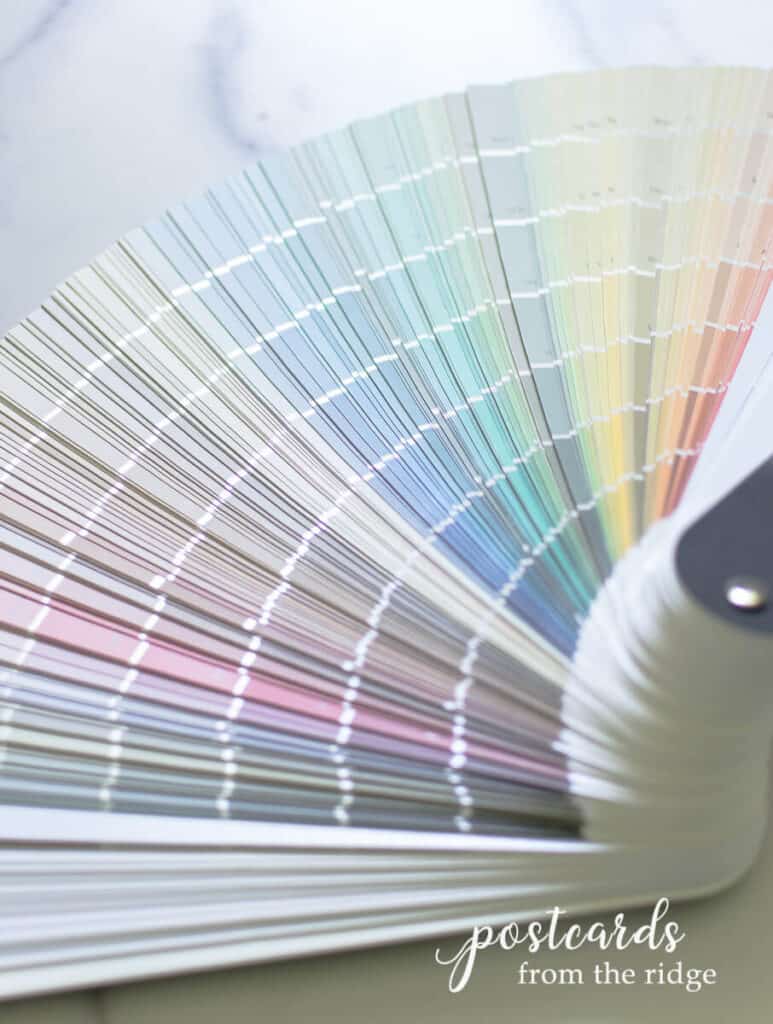 What paint sheen is best for my walls?
You can read my entire post about all the different paint sheens for pros and cons of each including a printable guide here: The Ultimate Paint Sheen Guide
Join the VIP group and get these free paint can labels, a color tracker, and paint sheen guide for your files.
How much paint do I need for my room?
Once you've decided on your color and sheen then you'll need to know how much paint to buy. Most average size rooms will require 1 or 2 gallons, depending on how textured your walls are and the quality of your paint. Check with the manufacturer for exact coverage for the paint you choose to go with.
Remember, better paint costs more per gallon but it goes much further and covers better, ultimately saving you time and money.
Where do I start when painting a room?
If you're painting the entire room top to bottom you'll want to do it in this order:
Ceiling – since you wouldn't want to take a chance of getting any splatters from ceiling paint on your freshly painted walls, start with the ceiling.
Walls – there are differing opinions on this, but I prefer to paint the walls before the baseboards and trim to prevent any potential drips or splatters on them.
Trim – finish with the trim for a beautiful and professional looking paint job.
How to prep the room and walls for paint for beginners
The prep work is as important as the painting if you want a really professional looking paint job. But this part is relatively easy, even for beginners.
It might take a couple of hours or more depending on how much patching, caulking, or cleaning you have to do.
1. Clear the room
Remove everything that you can from the room so you have plenty of space to work. This will also prevent paint from getting on anything that you don't want it on.
To protect your floors you'll probably want to use a drop cloth. A canvas drop cloth will last forever and will cover your entire floor in most rooms. You'll also want to cover any furniture that hasn't been removed from the room.
2. Remove outlet and light switch covers
Using a cordless screwdriver or regular one, remove all of the outlet and light switch covers. Keep the screws with them so they don't get lost.
DESIGNER TIP: Write the brand name, color name, and date on a piece of tape and attach it to the back of one of your light switch covers. That way if you forget what color you used you'll have a record of it.
3. Remove any window treatments
Remove any blinds or curtains in the room before you get started.
TIP: While they're down it's a good time to fluff any draperies in the dryer to remove dust or clean any blinds.
4. Clean the walls if necessary
Fresh paint won't stick to dirty walls. So if your walls are dirty or it's been a long time since they were painted, you'll want to clean them first. You need to be sure that your cleaner doesn't leave behind any residue that your paint won't stick to.
This product is specifically designed to clean walls before painting them: Pre Paint Wall Cleaner
5. Patch nail holes and cracks in the wall
If there are any nail holes or cracks in the wall, use a putty knife to fill them in with spackling compound. After it dries, sand it smooth with a sanding sponge or sandpaper. Remove any dust with a damp cloth.
PRO TIP: Pros love this spackling compound that goes on pink and dries white so you know when it's ready to be sanded: Best Spackling Compound
6. Caulk any gaps
For a professional looking job be sure to caulk any gaps showing between the wall and baseboards or trim. Make sure the caulk is labeled as "paintable". This means that once it's dry it can be painted and it won't be seen once you're done.
The best paintable caulk I've ever used is this one that doesn't shrink: Best Caulk
7. Apply painters' tape
Tape off any trim, baseboards, or crown molding that you aren't painting.
I use and recommend this one for best results: Best Painters' Tape
How to apply paint like a pro
1. Prime the walls if needed
Priming first is recommended when you're painting new walls, changing the color drastically, or painting walls that are in bad shape.
For most cases an all purpose 100% acrylic primer will work, but check with your local paint shop to make sure. I've used this one many times and love it: Fresh Start Primer
PRO TIP: Having the primer tinted a couple of shades lighter than your paint color will make it easier to cover with your finish paint especially if it's a dark color. You don't want it to be the exact color of your finish paint because it will be difficult to see where you've painted over it.
2. Cut in around doors, windows, light switches, next to ceiling and baseboards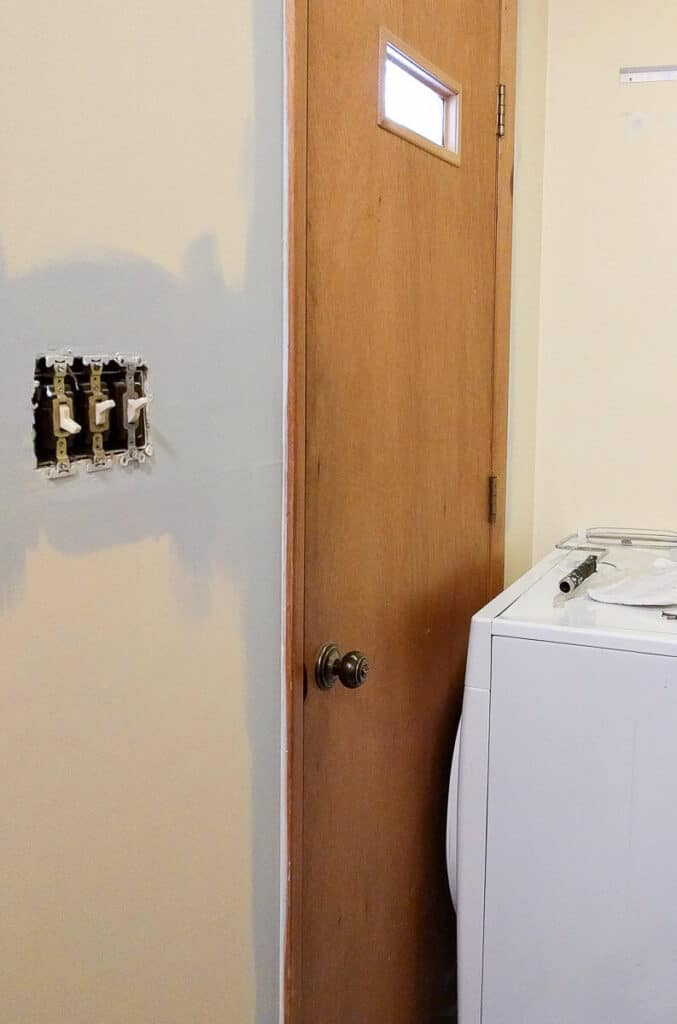 Using an angle sash brush, apply paint in the corners, next to the doors, windows, and any area that can't be reached with your paint roller. This is my favorite brush for cutting in: Angle Sash Brush
PRO TIP: For any finish other than flat, you'll get the best looking job if you roll the paint onto each wall after cutting it in and cover as much of the brush marks as possible while they're still wet. Cut in one wall with a brush, roll the paint on that wall, then move on to the next wall.
3. Roll paint on walls
Roll the paint on each wall after cutting in the edges of that wall. (see above for an explanation). Make sure your roller is loaded with paint but not so full that it will run or splatter. Offload the excess in your roller pant.
For the best coverage apply the paint in a "w" form, rolling up and down at an angle.
PRO TIP: Using an extension pole will help ease the strain on your back and arms. This is the one I use when I'm painting walls: Best Extension Pole
Which roller cover should I use on my walls?
The smoother your walls, the shorter nap roller cover you should use. Here's a quick guide:
Smooth drywall or plaster walls – 3/8″ nap roller cover. This one will give you the nicest finish and make your job look professional: Best Roller cover for smooth walls
Textured walls – depending on how heavy the texture is you should use 1/2″ to 3/4″ roller covers.
Brick – usually a 1/2″ roller cover works best
Block – a 3/4″ roller cover will work best for block
4. Apply second coat
99% of the time a second coat is needed after the first coat is dry to make your paint job look best.
The good news is that the second coat goes on much quicker than the first and usually doesn't take as much paint! Take the extra time to make sure it's done right.
5. Put everything back in place and pat yourself on the back
You're done! Sit back and enjoy the fruits of your labor and be thrilled with the hundreds of dollars you just saved by doing the job yourself!
NOTE – It's always a bit of a shock to see a freshly painted room and you might question your color choice, but don't rush to judgement. Your color will probably look just the way you envisioned it after you put all of your furniture back in place.
How do I touch up paint on my walls?
Things happen and touch-ups are going to be needed at a certain point. Sometimes even with the best efforts touch-ups will be noticeable. But there are a few tricks of the trade that will help.
Whenever possible, use paint from the same can that was originally used to paint the wall.
If the wall was painted with a roller, use this paint touch-up roller kit or something similar to get the same texture.
Using your touch up roller, apply paint on the area that needs repainting from the center of the area and roll outward. Your roller will have less paint on it as it moves outward and will blend best with the existing paint. This is an age-old touch up method called "paint feathering" (not to be confused with feather painting!) and works beautifully.
More painting tutorials
Here are more DIY painting tutorials you might like: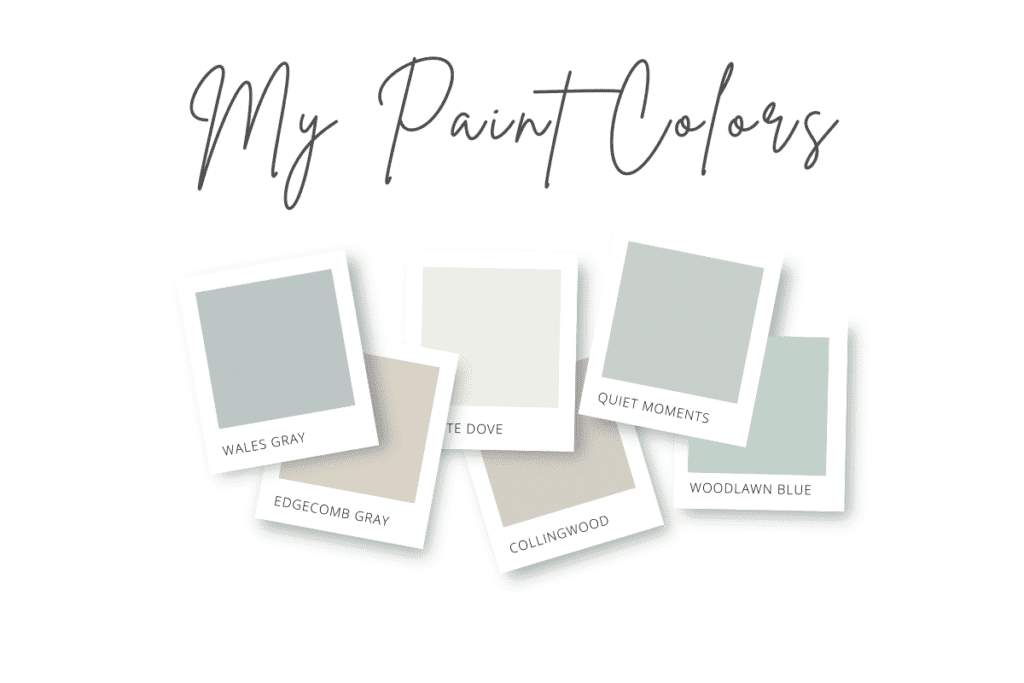 Paint colors in our home
Looking for the paint colors I've used in my own home? Take a quick tour and see them all here: