How to Give an 80's Oak Table a Facelift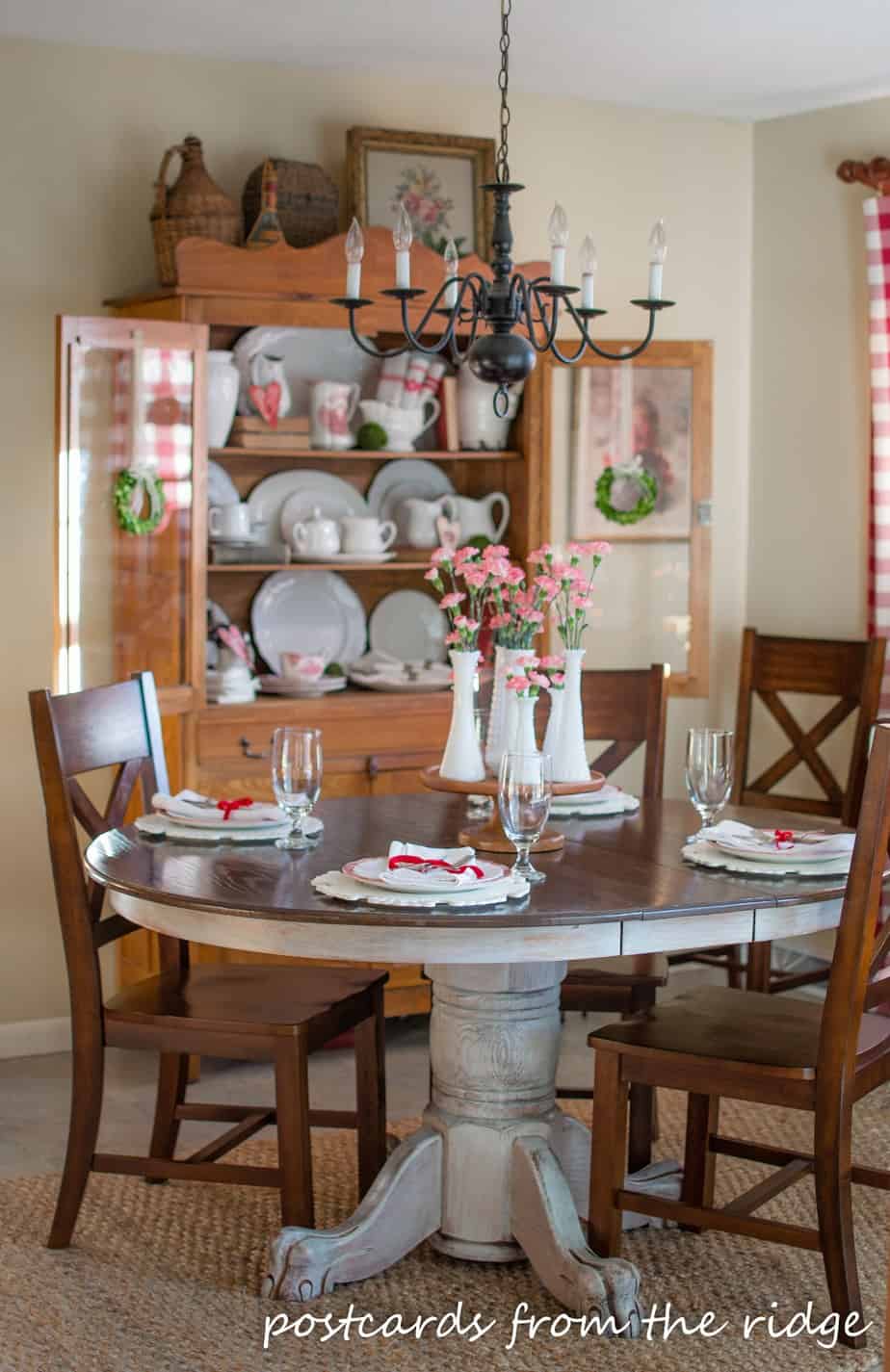 We've all seen and maybe even grew up with the iconic 80's oak pedestal table. My parents had one and it was comfy and sturdy and still is today. But the look is so dated! I've had one in our house for a while and recently gave it a much needed facelift and added some new chairs. It made such an improvement to it.
This post may contain affiliate links. For full disclosure go here.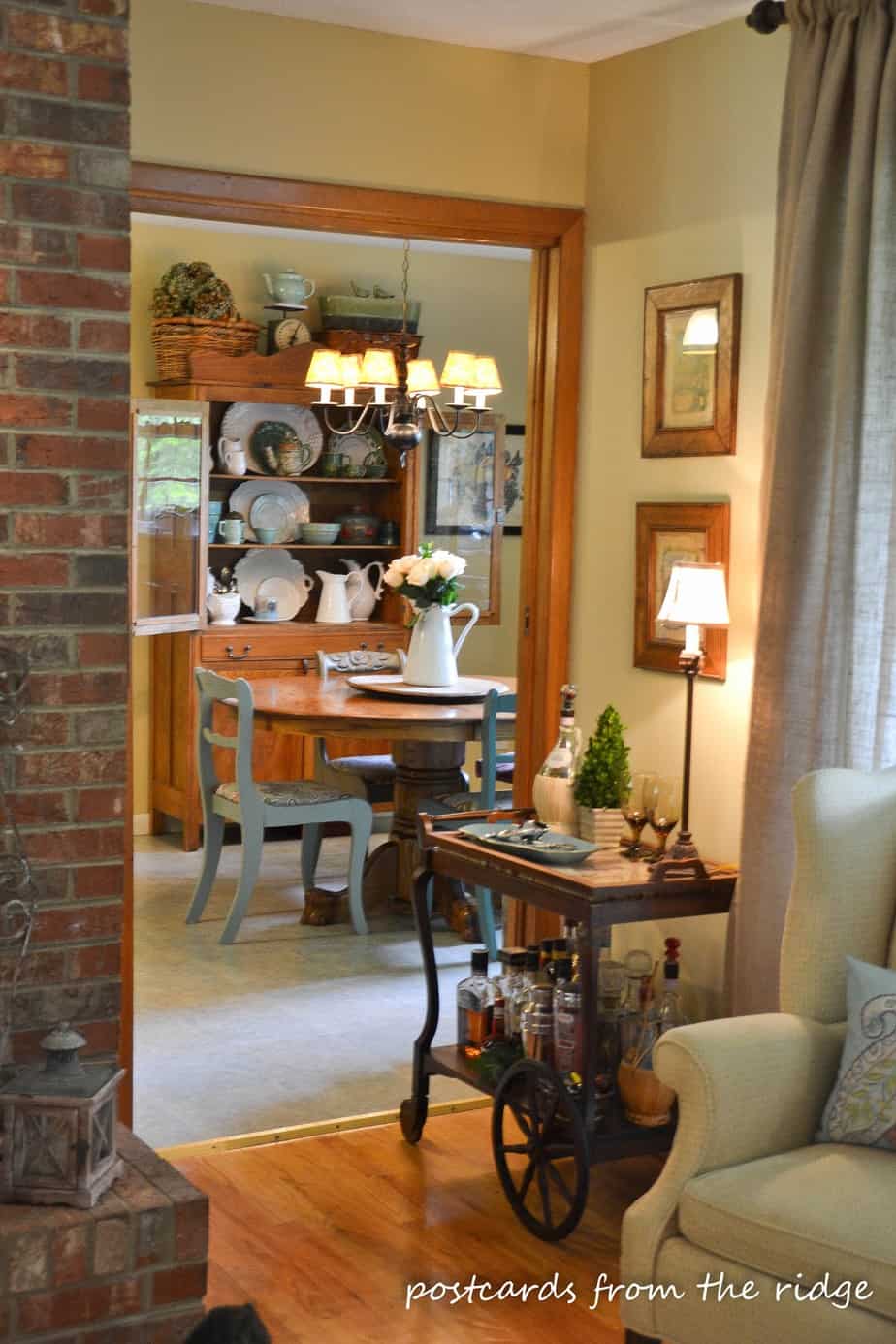 Here's a shot of the table from a few years ago, looking in from our living room. I've since added a fringed jute rug, new chairs, and painted over the yellow walls in there and in the living room. The table is the perfect size for the space, but I couldn't take the orange 80's oak any longer.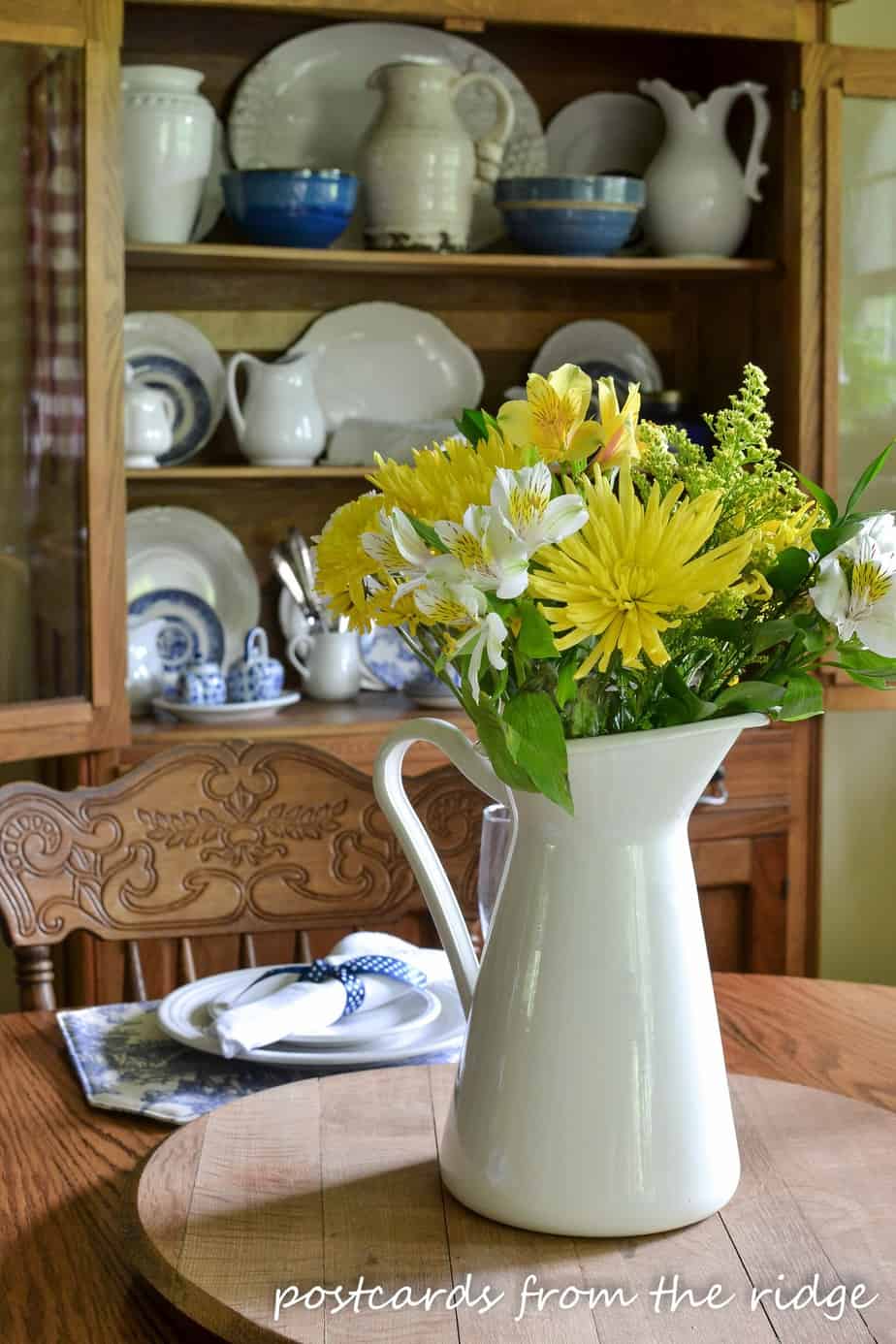 We even had some of the oak spindle chairs for a while but they're now gone. The oak hutch in the background belonged to my husband's grandparents. My late MIL had it completely refinished a few years before she passed and I haven't had the heart to change anything about it. I kinda like it anyway.
The table got a new look and I'm so glad I finally tackled this project. It took longer than I had planned, but everything always does, doesn't it?
Here's what I did: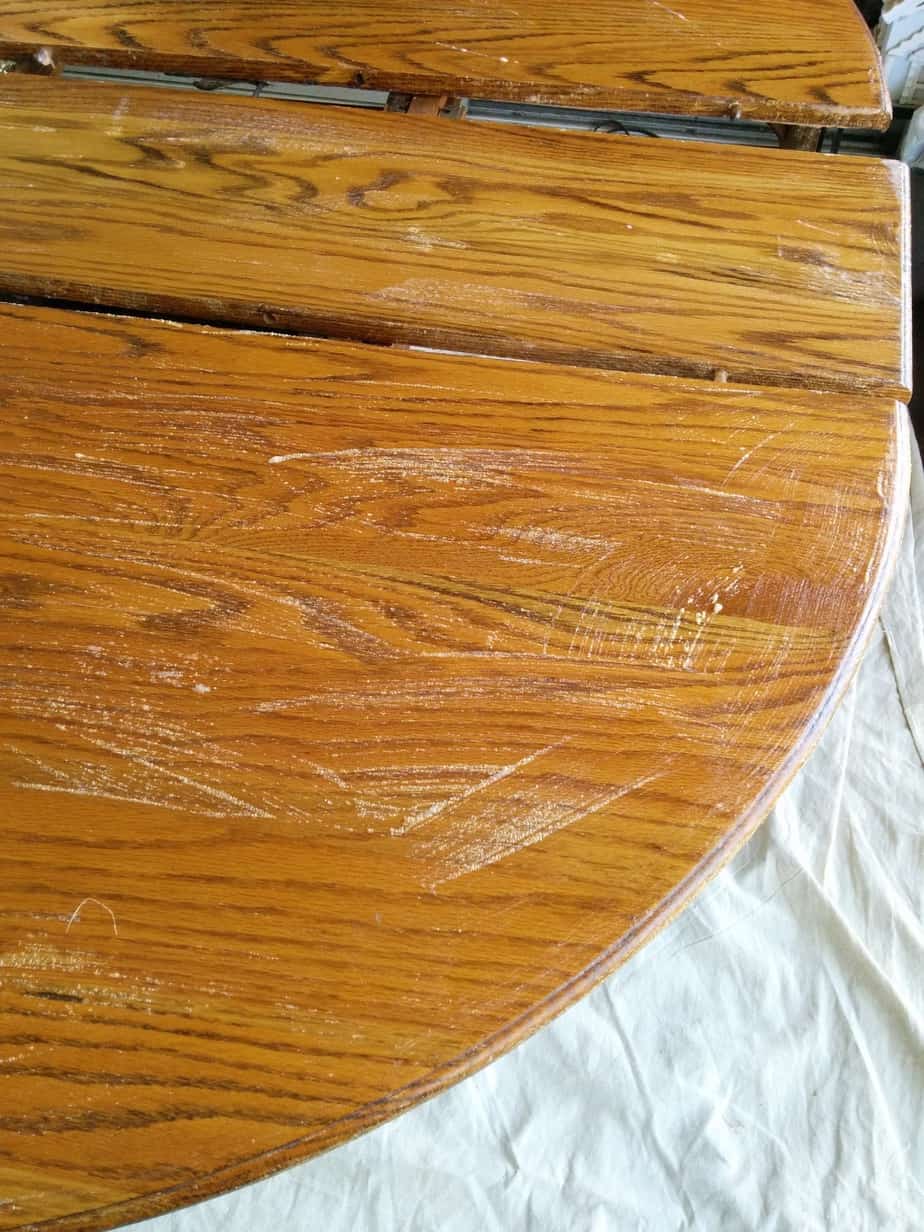 1. First I applied a generous coat of paint and varnish remover and let it sit for the amount of time listed on the instructions. (You probably want to do this step outside or in a garage)
You can see how the old finish started to bubble and release from the wood. This is good!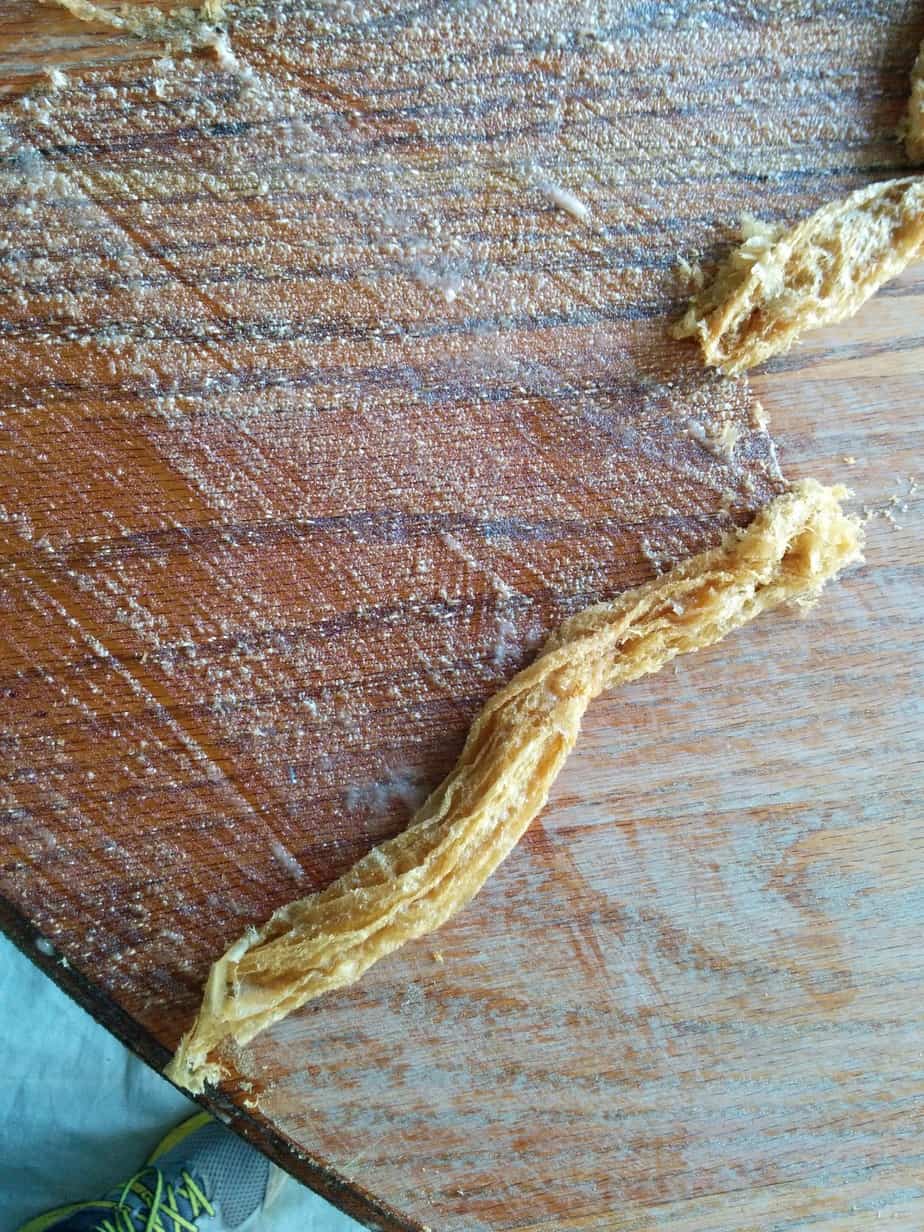 2. Next I scraped off the finish with a flexible scraper. Don't use a stiff scraper because it will damage the wood.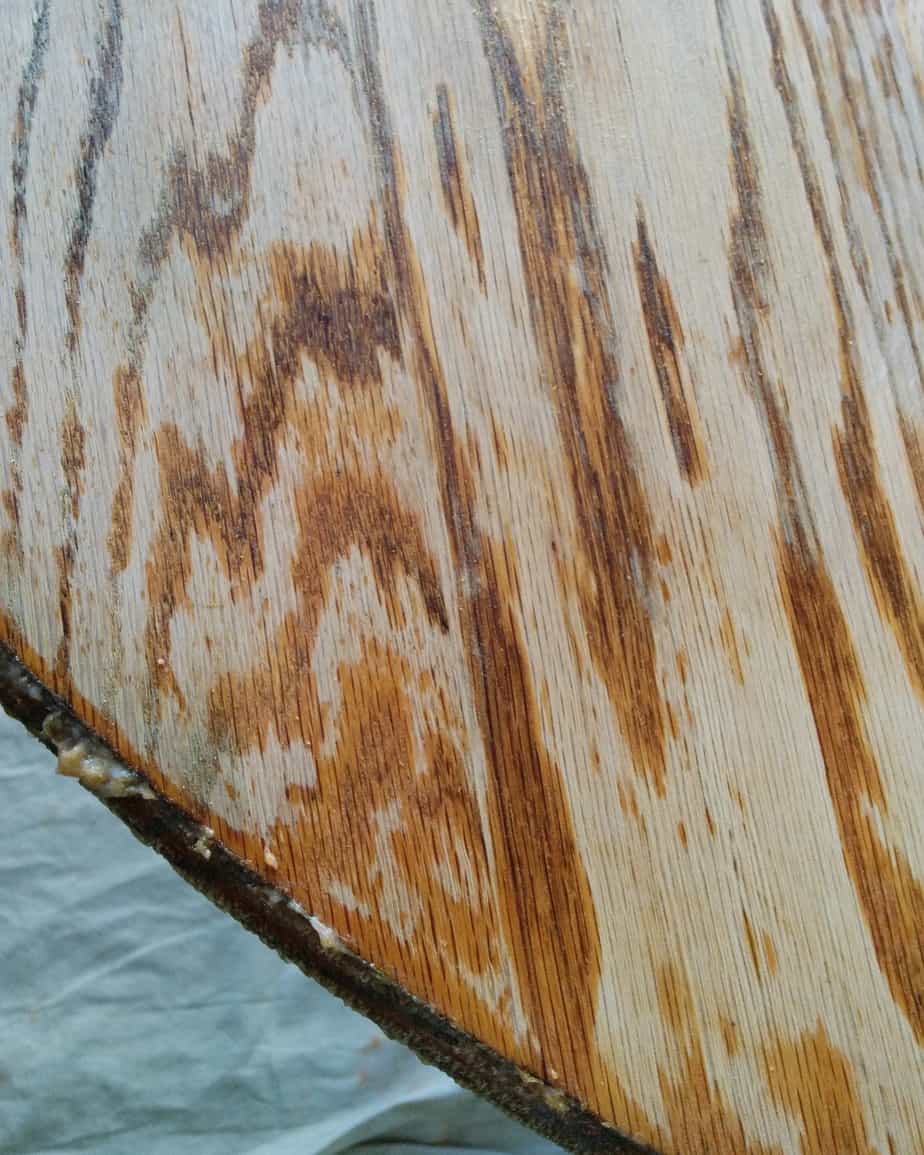 This is how it looked after I scraped. Not good. Too much of the finish was left.
3. Next, I sanded. And sanded. And sanded some more until ALL the finish was gone. It's crucial to remove every bit of the finish or the stain won't soak in evenly and will look splotchy. You don't want that.
I used my orbital sander with various grits of sandpaper. I started with a coarse grit sanding disc, then a medium, and then finished with a fine grit so the surface would be nice and smooth.
4. After I finished sanding, I used a tack cloth to remove all of the dust. Any dust that's not removed will make the final finish gritty. That's definitely NOT good. (Sanding makes a mess, so I would recommend doing it outside if possible)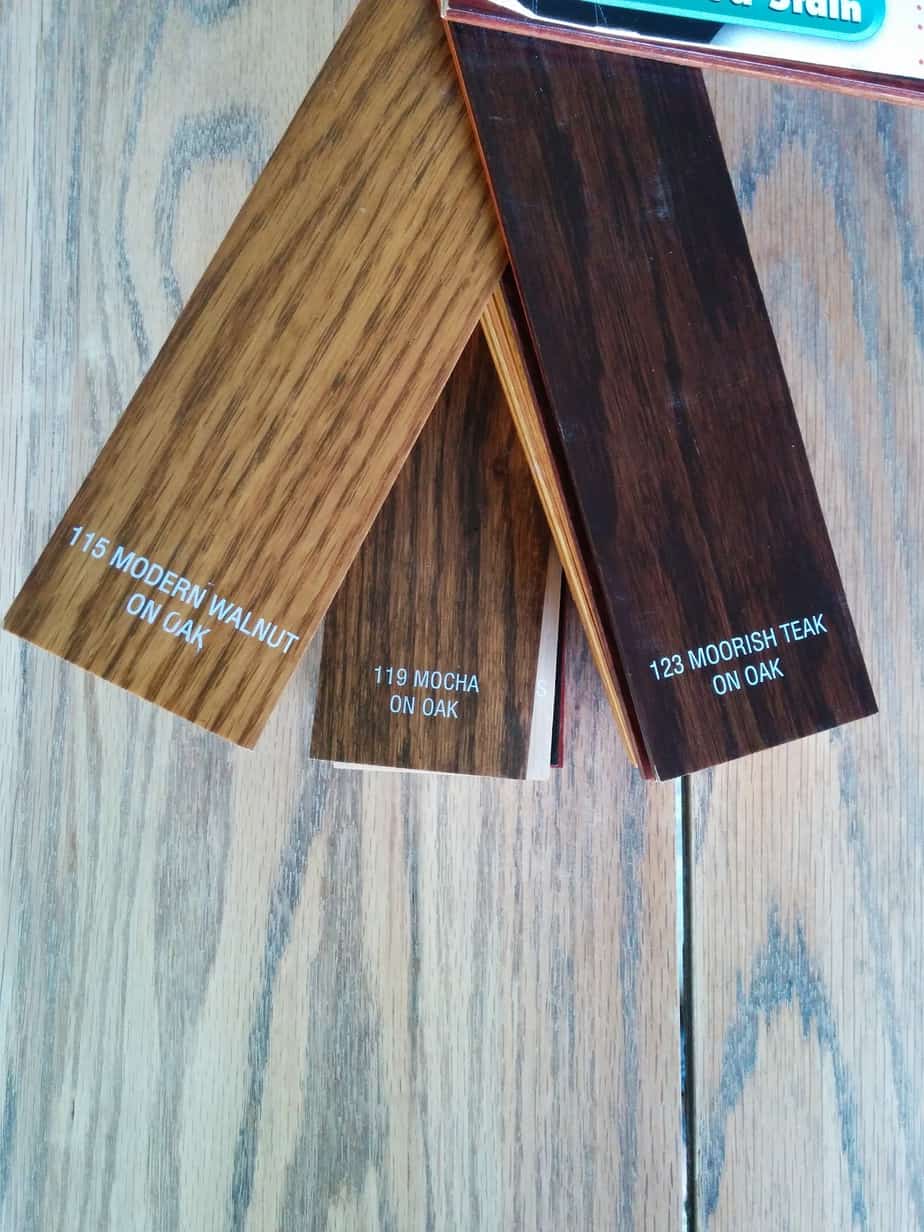 5. Now I had to decide on a stain color. I ended up with a blend of mocha and charcoal (not shown) stain. It gave it a nice deep rich tone without any red undertones.
6. I allowed the stain to dry for 48 hours and then applied 3 coats of acrylic polyurethane. I let each coat dry thoroughly and sanded lightly with fine sandpaper between coats.
7. I knew I wanted the base of the table to be lighter, so I didn't bother removing the old finish. I applied Benjamin Moore Harwood Putty with a dry brush technique so the grain would show through slightly. I intentionally didn't get the paint down in the crevices and carved areas.
8. After the paint dried, which was less than an hour, I went over all of it with special dark wax for an aged look. I buffed it slightly and that was it!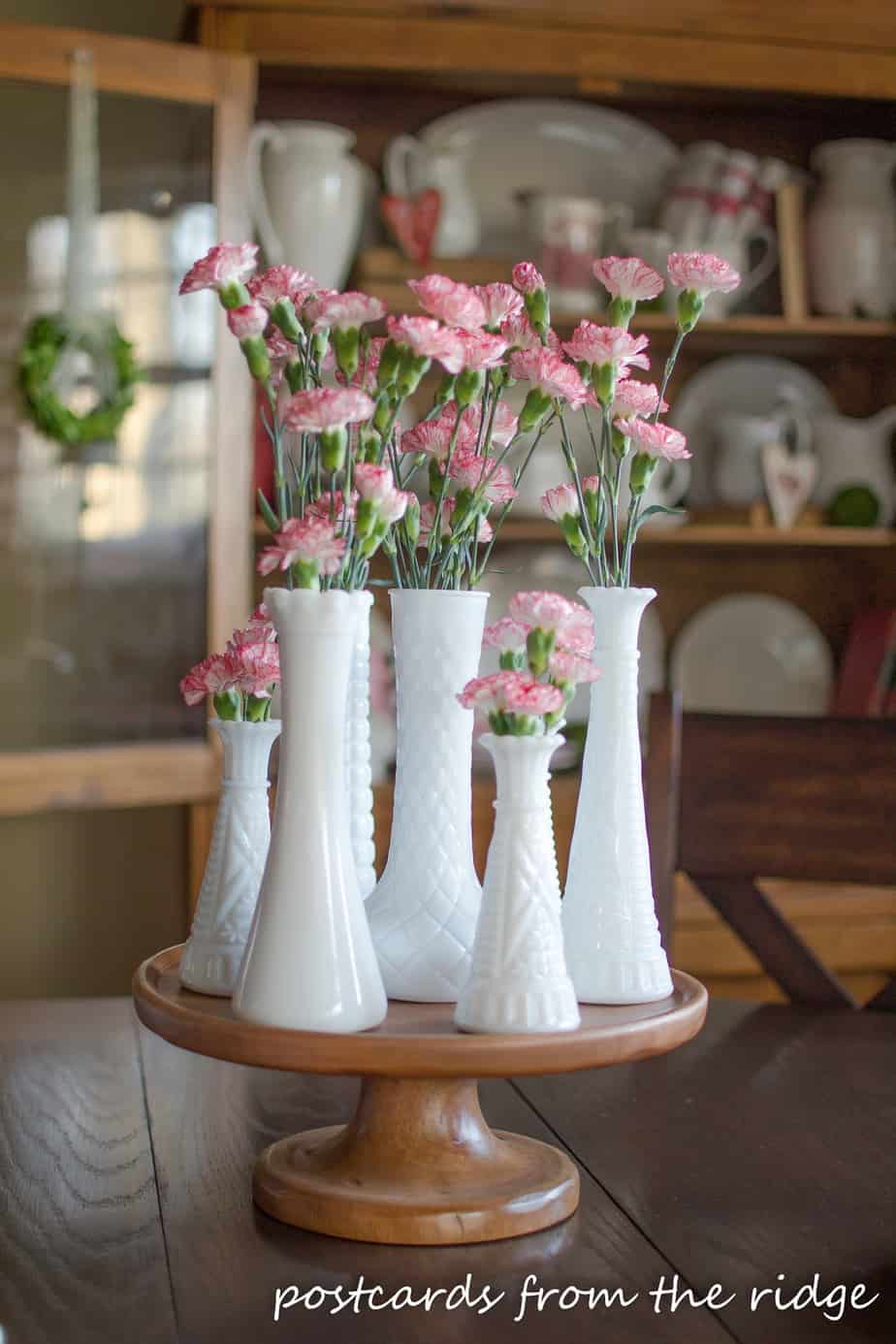 Here's the finished top. You can see it's a much richer color now and the wood grain still shows up nicely.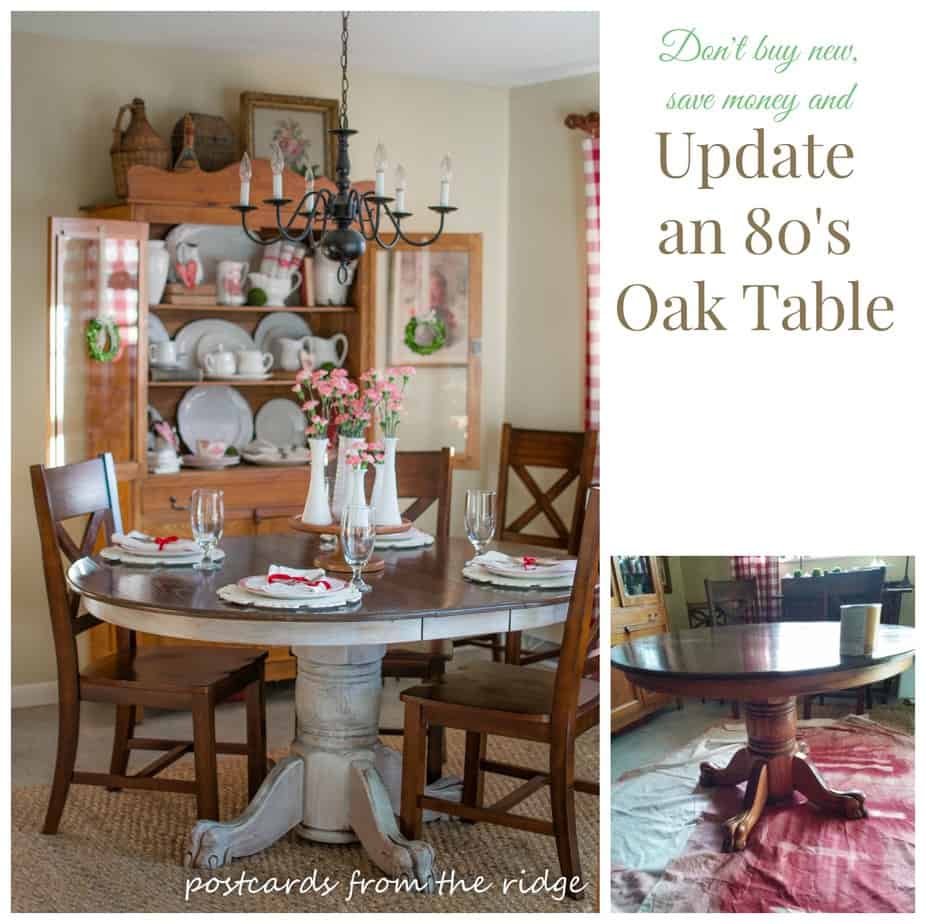 The project took me several hours over the course of a week, but I'm really glad I toughed it out and stained the top instead of painting it. The wood grain is really pretty.
Do you have any oak pieces that you want to refinish?
To see another refinishing project pictured below with even more detailed instructions, go here.
Supply list: