29 Repurpose and Upcycle Ideas for Your Home
Things to repurpose and upcycle for your home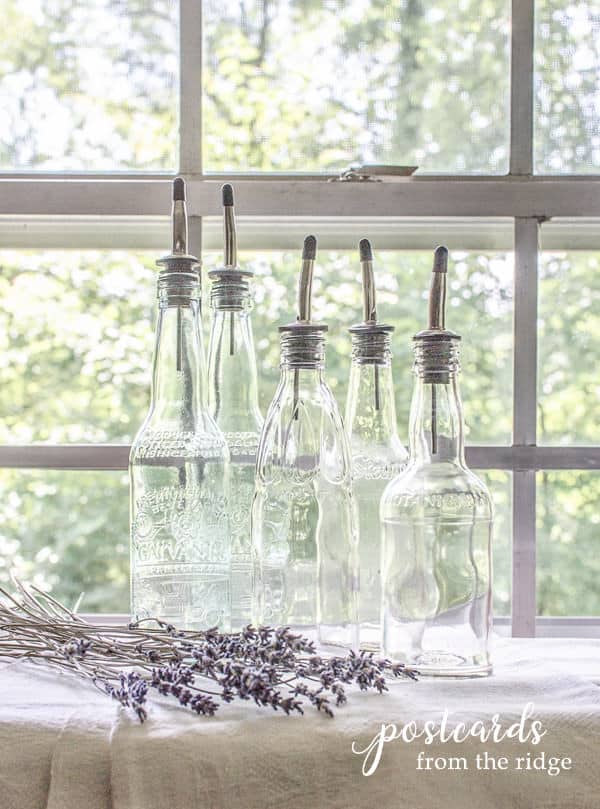 This post contains affiliate links for your convenience. For full
disclosure go
here.
Things to Repurpose and Upcycle Ideas for your home
I always love taking an unused item and finding a new way to use it. It's a
great way to save money and have some unique, sustainable, and interesting
items in your home.
Today I'm sharing some of my favorite repurposed and upcycled projects from my
home. Most are very easy and only require simple tools and skills.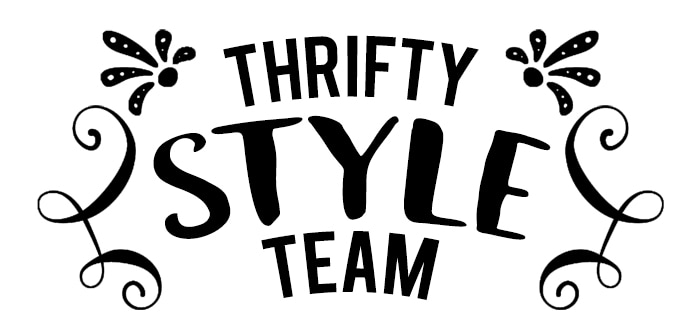 It's all part of this month's Thrifty Style Team Challenge, hosted by my talented friend Julie at Redhead Can Decorate. There are currently 15 of us on the team, and each month we share tips and ideas for decorating your home without breaking the bank.
There are always so many creative ideas. You can find this month's at the bottom of this post so keep scrolling all the way down.
What does repurpose and upcycle mean?
Good question! Upcycling is taking an item that's destined for
the trash/recycle bin and turning it into something useful. I have
several examples of upcycling old bottles into something of value, as well as
other upcycled items.
Repurposing simply means using an item in a way that it wasn't originally
intended to be used. One example would be using a ladder as a blanket rack,
like I've done below in our living room.
Where to find items to upcycle and repurpose
The key to finding items to upcycle and repurpose is to think outside the box.
You probably have things in your own home that aren't being used currently and
can be converted to a new use.
Look at different items and ask yourself how else you can use them. There's no
limit or rules on how to do it.
Besides your own home, garden shed, or garage, you can find used items at
thrift stores, yard sales, curbside, estate sales, as well as online at etsy
and eBay. Or maybe you have a friend or relative who is decluttering and has
items they're getting rid of. There are lots of available sources.
These are some of my favorite repurposing and upcycling ideas to get your
creative juices flowing!
Items to Repurpose and Upcycle for Your Home
1. Repurpose an old ladder as a blanket rack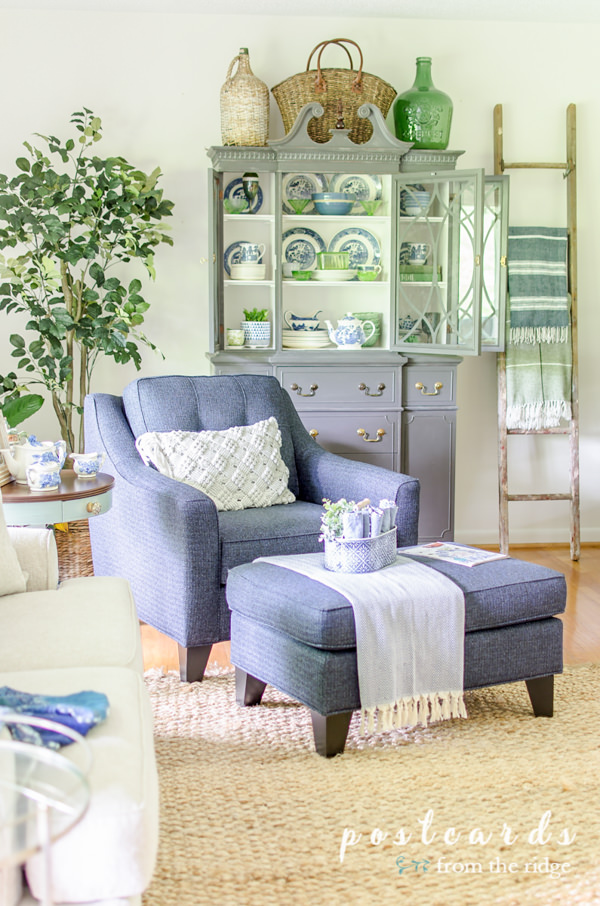 Necessity breeds creativity, right? Or something like that. I needed a blanket ladder for my burgeoning throw blanket collection. I had an old ladder. Voila!
Problem solved!
2. Repurpose a vintage bar cart as an end table
In our recently updated living room, I'm using one of my favorite great finds, a mid-century
modern brass bar cart, as an end table. I used it as an actual bar cart for a while but love
using it as an end table now. It keeps the area light and open and is a
great place for plants, a lamp and everything else there.
3. Repurpose a vintage planter as a utensil holder
For an interesting way to corral your wooden spoons and kitchen utensils
consider using a pretty planter. I found this one at a thrift store and loved
the color and drip glaze. And it's tall and narrow enough to be the perfect
place for my wooden utensils.
4. Repurpose a vintage teacup to help organize drawers
A few weeks ago I organized and lined our kitchen cabinets and drawers. I had some little cheese markers and corn cob nobs that I
organized in vintage teacups and bowls. It's a pretty way to organize small
things in drawers.
5. Repurpose vintage teacups as candleholders
For a fun afternoon project I recommend making your own teacup candles. Vintage teacups and coffee mugs or any similar unused container make great
candles.
6. Repurpose an unused dresser or buffet into a bathroom vanity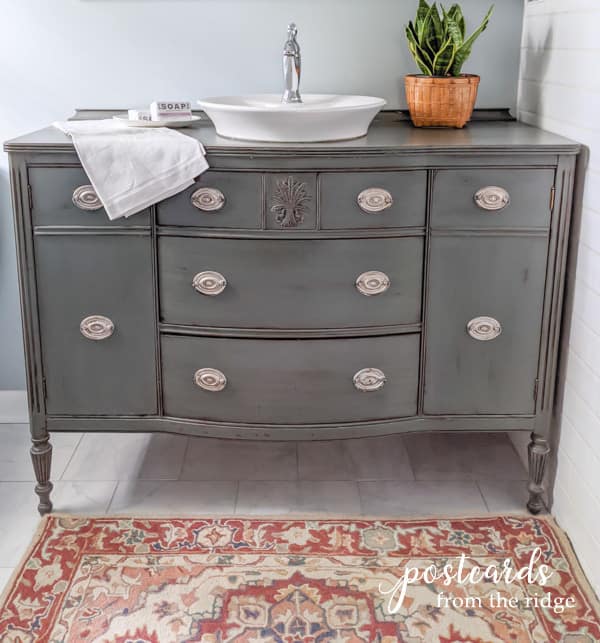 One of my favorite repurposed project is our master bathroom vanity made from an old dining room buffet. We don't have an actual dining room in this house and weren't using it when
we remodeled our bathroom and it was just the right size. You could also use a
dresser with a vessel sink as a vanity.
7. Repurpose a vintage china hutch for craft storage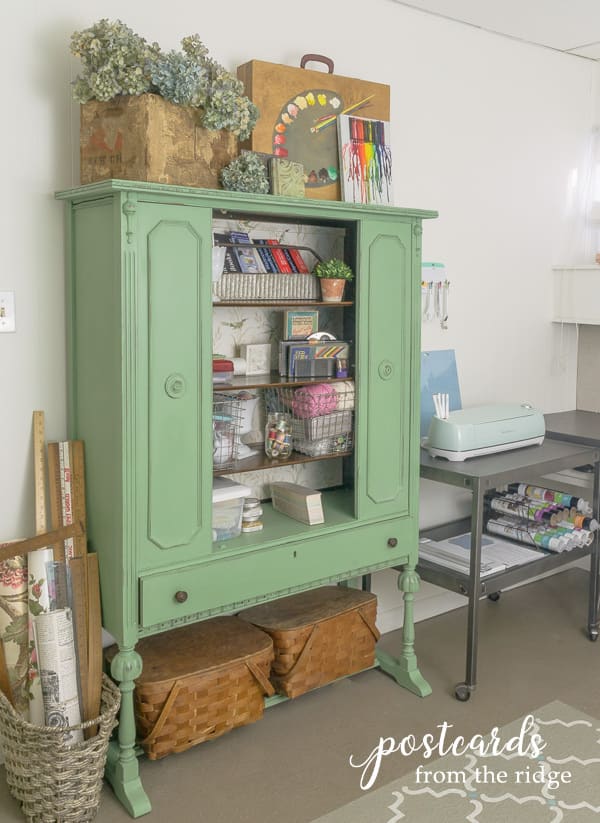 In my craft room, I'm using an old china hutch for storing craft and art supplies. We inherited it from my in-laws and I gave it a fresh coat of paint and
applied some leftover wallpaper inside. Also used for storage in here are the
vintage picnic baskets. They hold yarn and ribbons.
8. Repurpose an old wire milk crate for blanket storage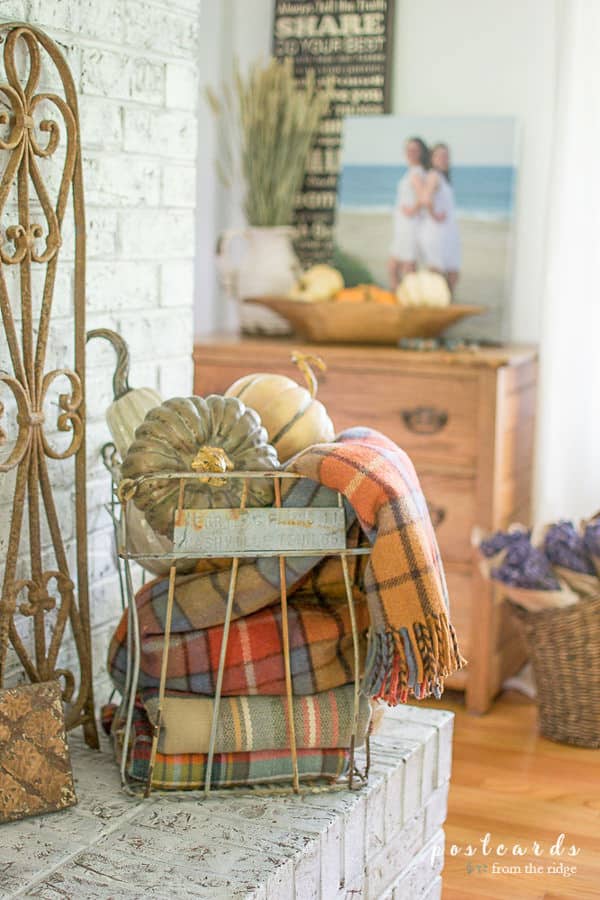 Our fall mantel decor at our house always includes plaid throw blankets and blanket scarves.
Using a wire milk crate to store them in allows me to see the colors and
textures.
9. Repurpose a vintage planter as storage for garden gloves and tools
A vintage planter is a fun and colorful place to store your garden gloves and
weeding tools.
10. Repurpose an vintage toolbox as a planter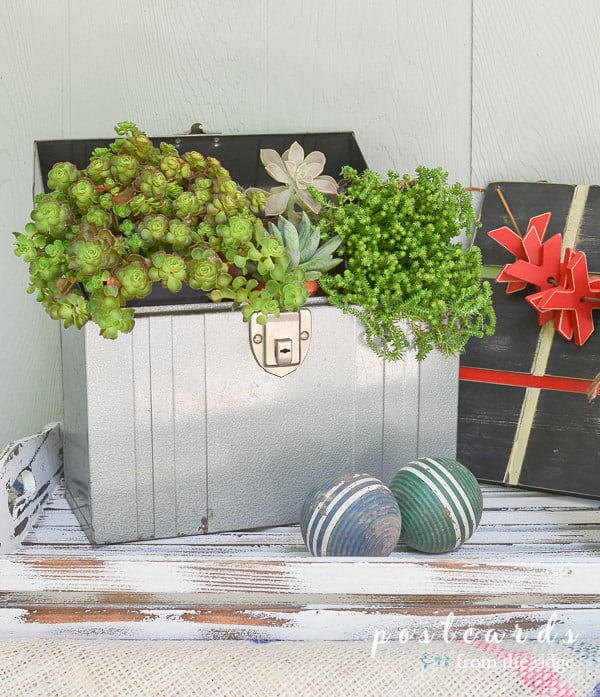 Got plants? Try using an old metal box as a planter.
11. Repurpose a vintage planter and flower frog as a pencil holder
I love organizing with vintage items all around the house. In my craft room I added a glass flower frog to a
little McCoy planter and use it as a pencil holder.
12. Repurpose vintage jello molds as jewelry storage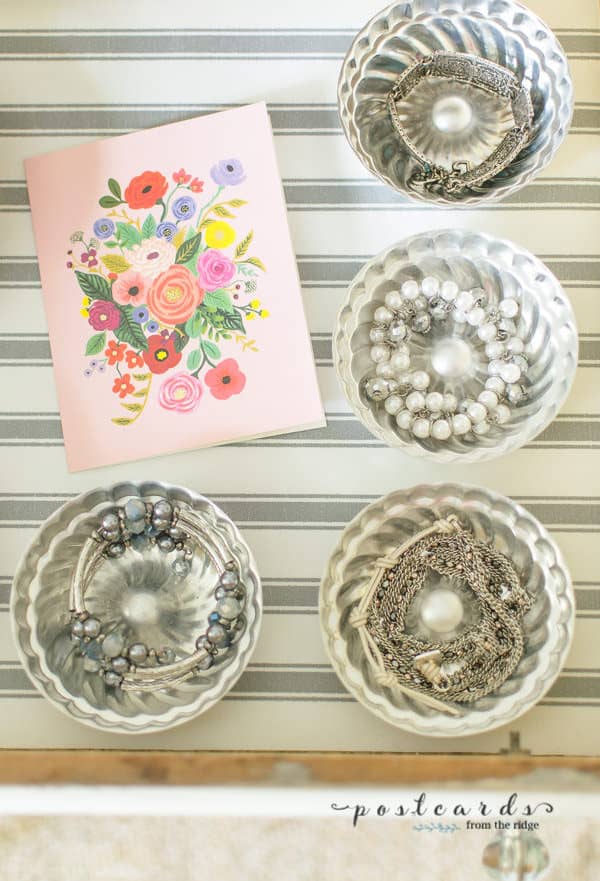 Little jello molds, tart tins, and muffin tins are just a few creative ways to store your jewelry
13. Repurpose vintage wire flower frogs as tiny easels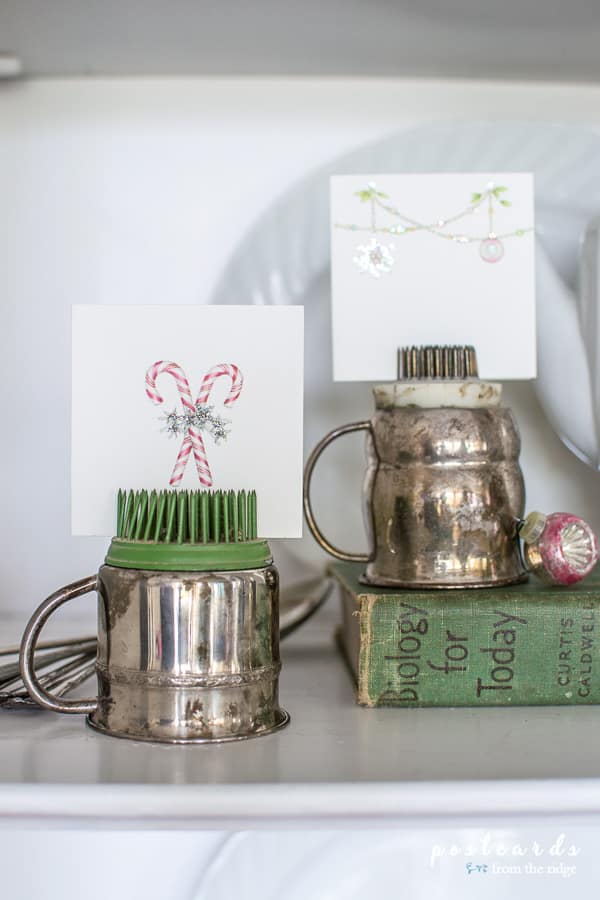 Little wire flower frogs are a fun way to display pretty note cards. For an
interesting pedestal, use little silver baby cups.
14. Repurpose vintage dominos as unique decor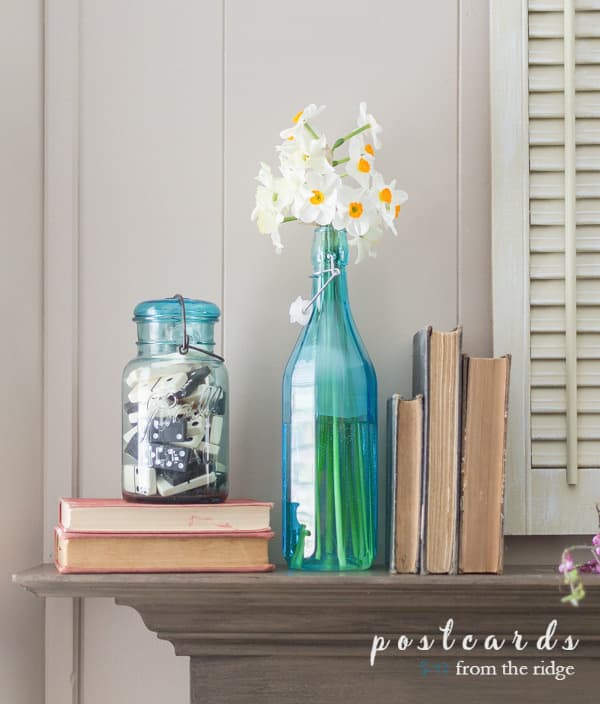 Old dominoes in a jar can be a fun bit of decor on a mantel or bookshelf.
15. Repurpose old bottles into liquid dispensers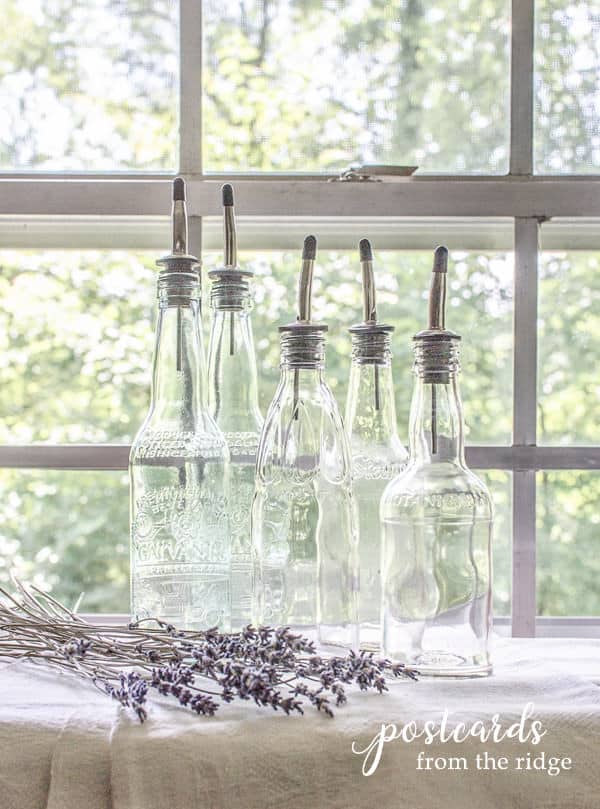 For a very simple project, convert old bottles upcycled into liquid dispensers. All you need to do is add some of
these dispenser spouts
to a pretty bottle.
16. Repurpose little bottles into bud vases
This pretty little bottle was lying on the ground outside of a restaurant one
evening. I loved the color and am not too proud to pick up trash when I see
it. I cleaned it up, removed the label, and now it's a lovely little vase.
17. Repurpose wine bottles into vases
A few weeks ago I joined some blogging friends and we shared some outdoor dining ideas. I used some bottles that were destined for the recycle bin as vases for the
table. It's an eco-friendly and pretty way to make a centerpiece.
18. Repurpose an old fishing creel as a flower basket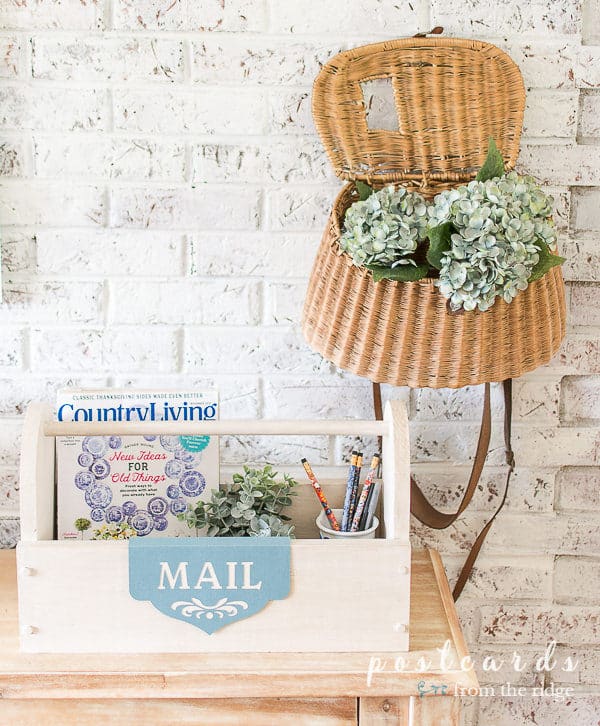 Baskets, crates, and bins are always useful. This old fishing creel on our
kitchen wall is a fun place to add some faux hydrangeas.
19. Repurpose an old champagne bucket as a tabletop Christmas tree stand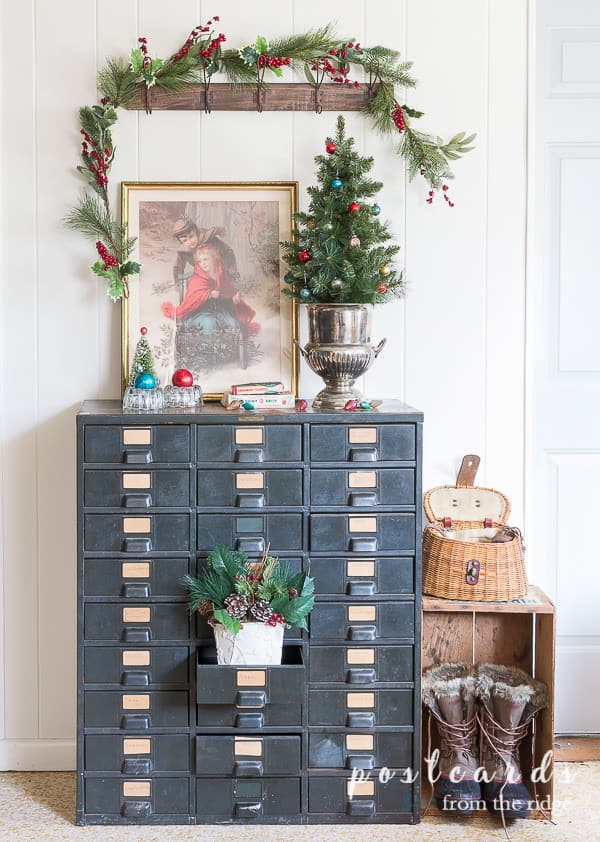 Using a vintage champagne bucket as a tabletop Christmas tree stand is about is simple of a project ever. I added some crumpled up paper to
the bottom to stabilize it, but this project took about 2 minutes.
20. Repurpose an stoneware crock as a utensil holder
Little stoneware crocks are ideal places for storing kitchen utensils.
21. Old Shutters Repurposed as Wall Decor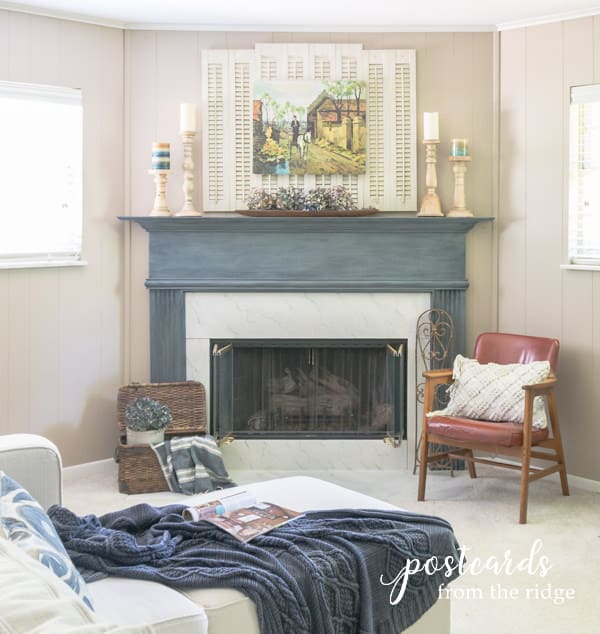 Add texture and interest above a fireplace mantel by hanging old shutters on the
wall.
22. Upcycle a boring file cabinet into a vintage style cabinet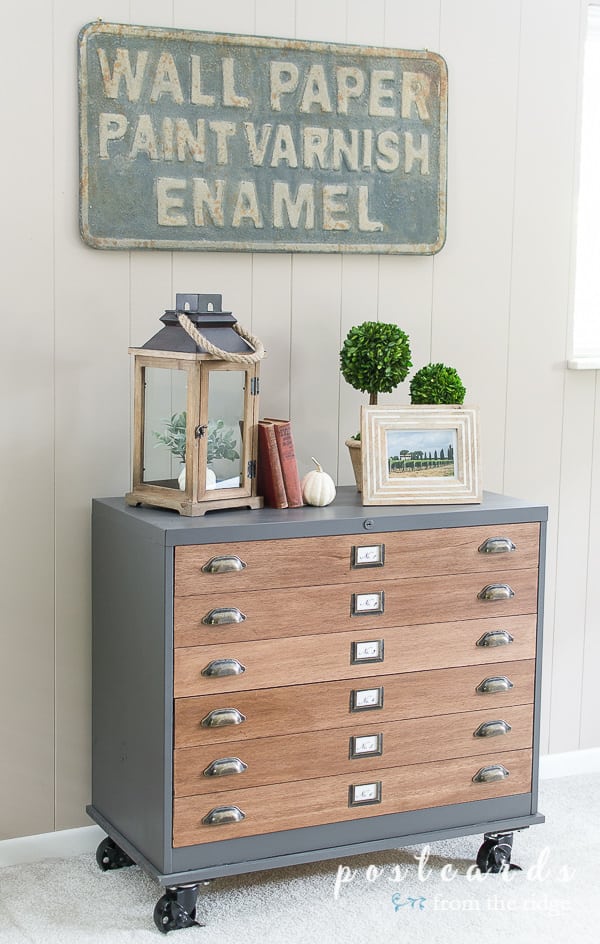 A few years ago I upcycled an old boring metal file cabinet into a vintage style cabinet. It only took a few supplies to give it a stylish new look.
23. Upcycle fabric scraps into flowers
Got scrap pieces of fabric or old clothes? Make a pretty wreath with flowers made from fabric scraps. It's a fun way to upcycle fabric that's unusable otherwise.
24. Upcycle old pans into stylish pedestals
Convert thrift store candleholders and vintage pans into stylish pedestals in a couple of hours.
25. Upcycle paper egg cartons into flowers
These cute flowers and succulents made from paper egg cartons are one of my favorite sustainable crafty projects. It was a satisfying
and fun thing to do on a rainy afternoon.
26. Upcycle wall calendars into wall art
There are dozens of ways to create upcycled art. Wall calendars usually have
beautiful art that looks nice hanging on the wall. See more here: ideas for thrifty wall art
27. Upcycle old jars and broken glass into solar lanterns
Making solar lanterns from old mason jars and broken glass is probably one of my favorite sustainable upcycled projects. These
were created with broken glass pieces that were cleaned out of a nearby creek
and some
solar mason jar lids.
28. Upcycle used wine bottles into luminaries
These simple diy wine bottle luminaries look great in a fireplace or as a centerpiece. No tools are required
and it keeps the bottles out of the recycle bin. All you need are
these wine bottle lights.
29. Upcycle a piece of driftwood into a planter
This diy driftwood succulent planter was made with a free piece of driftwood, moss, and some succulents. The
moss was dug up from our front yard so it was a very low cost little upcycling
project.
I have many more repurposed and upcycled projects but this post is already way
too long. To see more, visit my crafts or diy tutorials.
Now it's time to see all of this month's Thrifty Style Team's projects! Be
sure to visit everyone for some  budget-friendly tips for beautifying
your home.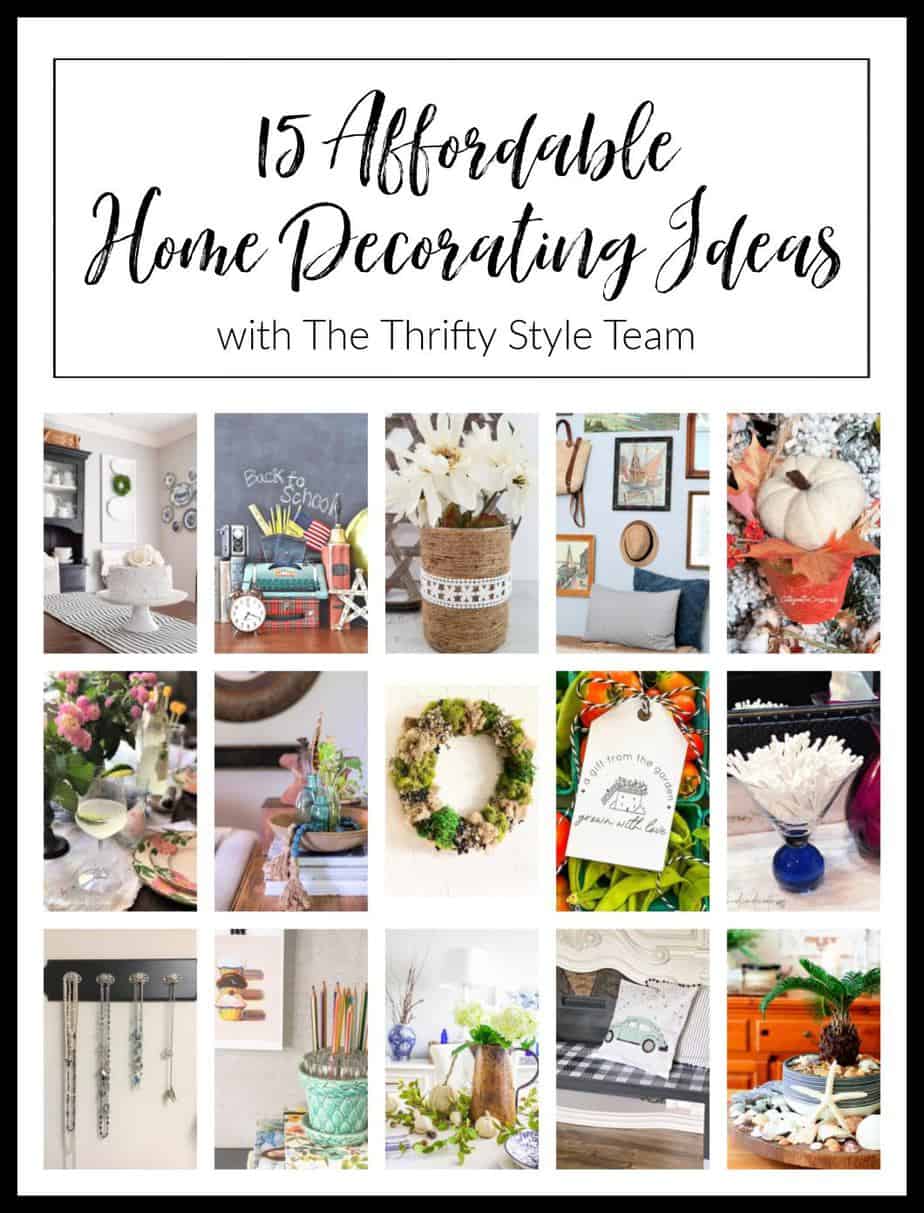 Redhead Can Decorate – Old Martini Glass Repurposed into Q-Tip Holder
Our Crafty Mom – Buffalo Check Bench Makeover
DIY Beautify – No Cost Decorating Tips
2 Bees In A Pod – 12 Fall Decor Items To Buy At The Thrift Store
The How To Home – Simple Seashell Centerpiece
Vinyet Etc. – DIY Decor Beads From a Thrifted Beaded Seat Cover
Sweet Pea – Easy Upcycled Twine and Lace Cans Craft
What Meegan Makes – Late Summer Tablescape In Pink
Cottage At The Crossroads – Thrifted  Peat Pot Pumpkin Holder
Postcards From The Ridge – 29 Creative Ways to Repurpose and Upcycle Things for Your Home
Lora B. Create & Ponder – Fun Vintage School Decor Ideas
The Tattered Pew – 5 Simple Ways To Decorate With Flea Market Finds
I Should Be Mopping The Floor – Garden Gift Ideas and Tags
Chas' Crazy Creations – Vintage Drawer Pulls Jewelry Hanger
Cottage On Bunker Hill – Anthropologie Dupe Moss Wreath