Ideas for fall entry decor
This post contains affiliate links for your convenience. I may make a small commission on products purchased with my link, but your price does not change. For full disclosure go here: Disclosure and Policies. Thank you for supporting my site.
Are you ready to add some fall decor to your home? Today I'm sharing some simple fall decor in our little entry. It's all part of the Celebrate Home Fall Tour hosted by my friend Leen at Sand Dollar Lane. There are 15 home bloggers sharing areas of their home decorated for fall, and they're all at the bottom of this post. Be sure to visit everyone on the tour for amazing ideas and inspiration.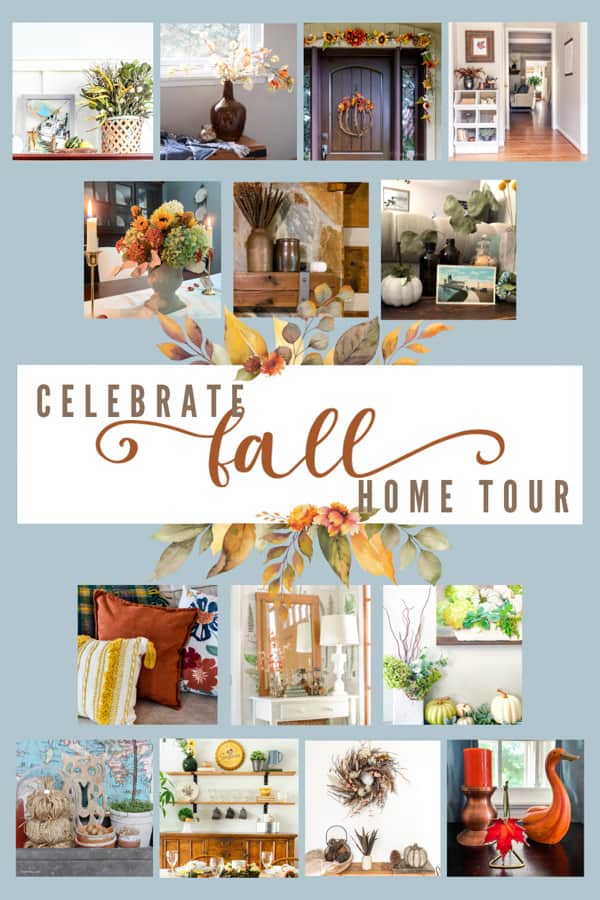 If you're coming over from Zucchini Sisters, welcome! Aren't those some great ideas for pillow and table styling? If you haven't been there, be sure to hop over for some fall inspiration.
Fall Entry Decor Ideas
Our entry is very small with only a tiny amount of wall space. It doesn't take much to give it a brand new look so it's actually one of my favorite places to decorate. Plus it's the first thing I see when I come home and it's nice to be welcomed into a cozy, happy space.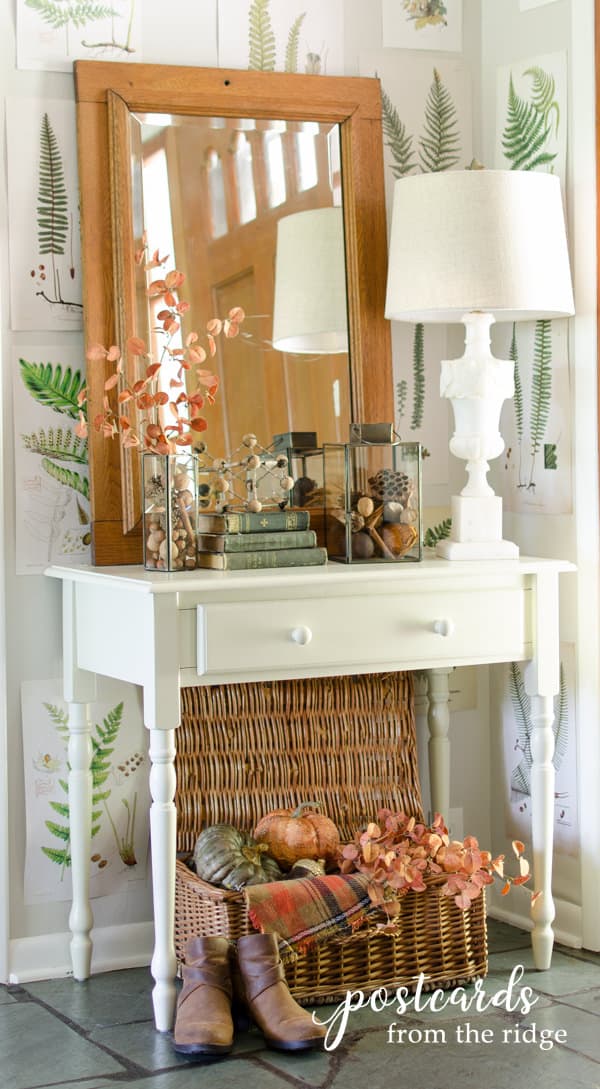 The mirror, lamp, and table don't get changed out in here. And the fern botanicals have been here for a couple of years now. I haven't gotten tired of them yet, but when I do it won't be any problem to change them out. If you like these, you can get a free set of 6 here:
Fern Botanical Entry
I'll be sharing my fall mantel, fall table, fall bedroom, and more over the next few weeks so be sure to sign up for my newsletter to see those. I'd also love it if you followed my on instagram or facebook.
Here are the little changes I made in here for fall:
1. Fall foliage and natural elements
I love using natural elements in my decor whenever possible. It's affordable
and gives such a nice organic feel to the space. In here, I used some nuts
from the grocery store, a few pine cones and cinnamon sticks, and a faux
sienna eucalyptus branch for a dose of fall color.
2. Vintage Helix Structure
You KNOW I had to have some vintage items in here. My oldest daughter won this
vintage atom structure at a silent auction a couple of years ago. It's
actually pretty appropriate because the town I live in is known as "The Atomic
City" because of it's efforts in building the atomic bombs that ended
WWII.
3. Lanterns with Antique Brass Finish
Two sizes of
antique brass lanterns from my shop
are the perfect place for some natural filler. The lanterns add a little metal
to the mix, and the natural decor has lots of interesting textures and
colors.
4. Vintage Books
Vintage books are a great way to add height when needed. And they always have
such character. These were found at various places over the years but I
like the black and greens for fall.
5. Vintage French Picnic Hamper
For more texture, I used a vintage French picnic hamper to fill in underneath
the table. I added an orange plaid blanket scarf from my shop, more of the faux sienna
eucalyptus, and some faux pumpkins. See how I love to use blankets scarves here: 6 Easy Ways to Use a Blanket Scarf in Your Fall Decor
Once I gathered up all of my supplies, I only took about 30 minutes to get it
arranged the way that it looks now. I'll keep it like this until mid-November.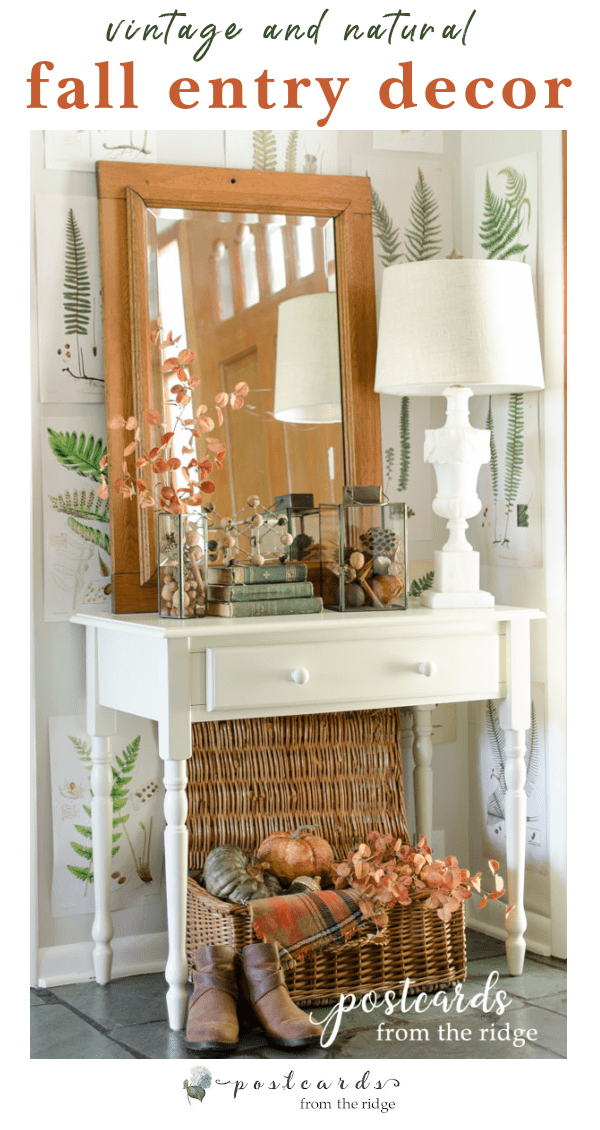 Now head over and visit Vicki and Jenn at 2 Bees in a Pod. They always have the prettiest decorating tips and ideas!
And here are all of the stops on this wonderful tour:
Sand Dollar Lane // My Wee Abode // Hearth and Vine // Noting Grace
My Family Thyme // The Roots of Home // What Meegan Makes
Zucchini Sisters // Postcards from the Ridge // 2 Bees in a Pod // Thistle Key Lane