How to Make Flowers from Paper Egg Cartons
Use paper egg cartons to create beautiful flowers and succulents
This post contains affiliate links for your convenience. For full disclosure go here.
Hello, friends! I hope you're doing okay during these strange times we're experiencing. Things are good here, and we're all either working from home or taking online classes. We're so thankful that none of us have to work outside of the house.
Today is the April edition of the Thrifty Style Team Challenge! Each month, my thrifty teammates and I share budget-friendly ways to decorate your home. We use items that were free, thrifted, second-hand, etc. My talented friend Julie at Redhead Can Decorate hosts the tour each month and there are always so many great ideas.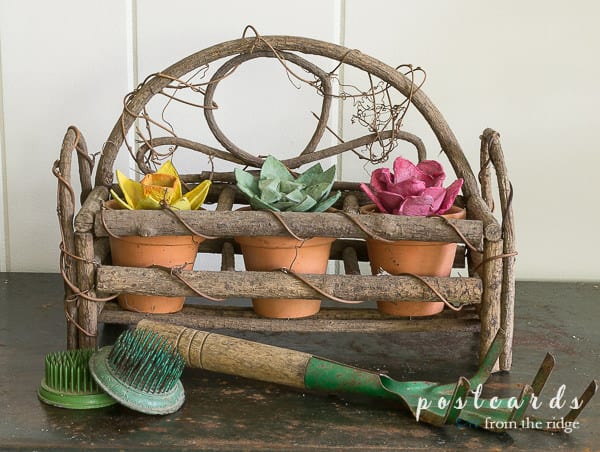 For my project, I wanted to create something using materials that most people would have on hand. I put on my thinking cap and decided to use some of our paper egg cartons that were headed for the recycle bin.
And since it's spring and there are so many flowers blooming, I wanted the project to have a spring look.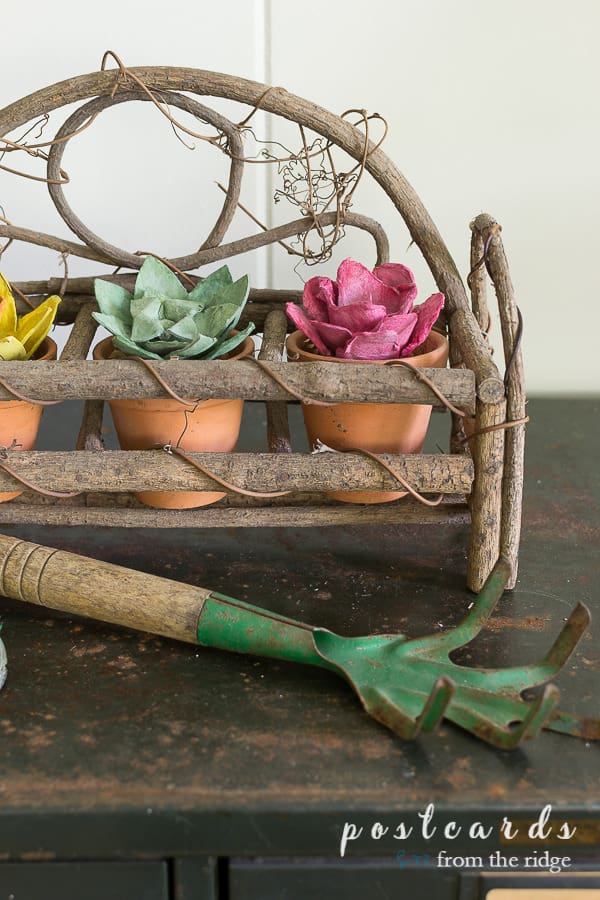 So I decided to make some flowers and a succulent. It was easier than I thought it would be.
All you need to do for this project is cut the cup parts of the egg carton into flower shapes and then paint them. Easy as pie.
I used some watercolor tubes that I had on hand to color them. And I was going to attach them to a canvas for some pretty wall art, but then I remembered this little twig bench planter with mini terracotta pots that I found at a yard sale years ago for $1. You can get much thriftier than that!
I made the pink one first so it's a little rougher looking than the other two.
The succulent was the next one I made. I had fun blending the green, white, and a bit of yellow for the color.
The daffodil was the last one I made. I painted the tip of the center with some orange watercolor to make it look more real.
I gotta tell you, I had to make myself finish this project. Not that it's difficult, but I just can't seem to get too motivated with everything that's happening around us right now. I'm so glad I finished it because I think it's one of my favorite little projects that I've ever done! It's so happy and cheerful!
And I love flowers and garden decor so this is just perfect for me. (I shared some fun, thrifty ways to add garden decor to your home here recently → 8 Easy Ideas for Cottage Garden-Inspired Decor)
Here's a quick tutorial for how I made the egg carton flowers.
Yield: 4-6
Estimated cost: $5
How to Make Flowers from Paper Egg Cartons
These paper egg carton flowers are budget-friendly and fun. It only takes a few supplies and is family friendly.
prep time: 1 hourperform time: 5 Mtotal time: 1 H & 5 M
materials:
tools:
Hot Glue Gun
Artist Paint Brush
steps:
Use some precision cutting scissors to cut the egg carton into various shapes, as shown in the photos.
Paint the flower petals or succulent petals using your watercolor or acrylic paints.
After the paint dries, glue the layers together using your hot glue gun.
Place the flowers in a teacup, small pots, or even an unused egg carton for a pretty display. You can also attach them to a canvas for wall art.
(optional) If you use mini terracotta pots, add a bit of newspaper and gift bag filler to prop up the flowers.
Recommended Products: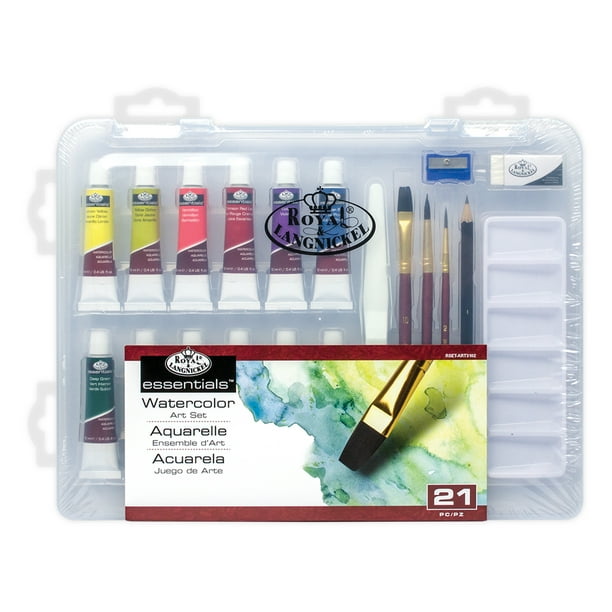 Watercolor Paint Set
Hot Glue Gun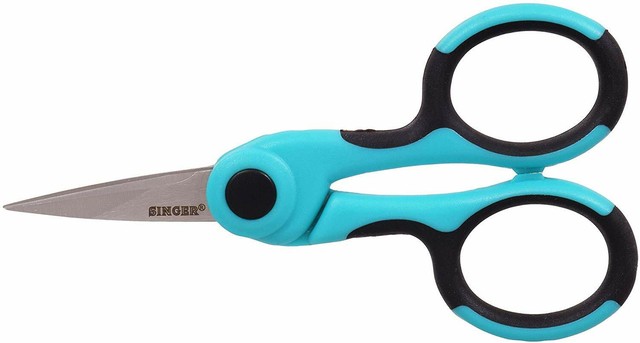 Small Craft Scissors
Created using Craft Card Maker
If you prefer a video tutorial, I just added a full-length, step-by-step one for these flowers to my new YouTube channel and you can see it here ↓
Video Tutorial for Egg Carton Flowers
Be sure to subscribe to my channel so you don't miss any upcoming tutorials.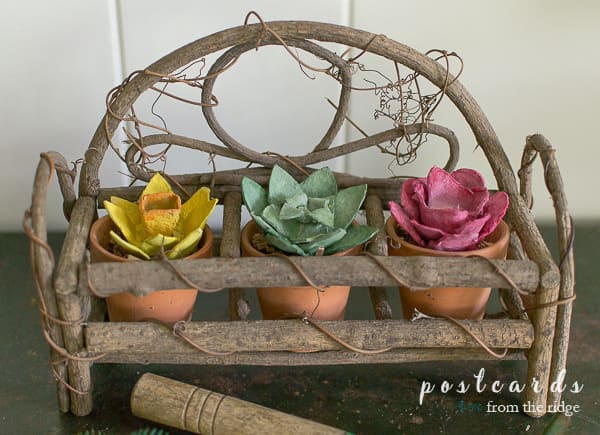 Have you ever used egg cartons for any craft or art projects? Leave me a comment below and let me know about it!
Here are my previous Thrifty Style Team Posts:
Here are all of this month's Thrifty Style Team projects. Be sure to visit all of my creative and talented friends to see what they're sharing!
And here are my Thrifty Style Team friends: