2023 Revere Pewter Color Palette & Review plus Best Uses
Revere Pewter has been one of the most popular Benjamin Moore colors for the past 20 years. It's the one color I've sold and recommended more than any other. You can learn everything about it and view a Revere Pewter Color Palette here today.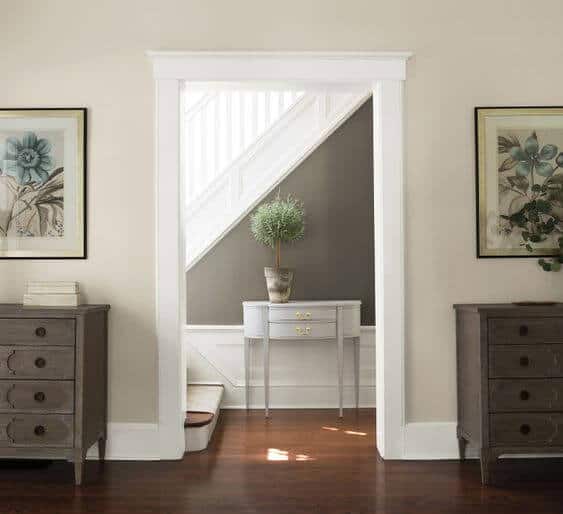 Photo courtesy of Benjamin Moore. Far wall color is Chelsea Gray. Near wall color is Revere Pewter.
2023 Revere Pewter Review & Color Palette
This post contains affiliate links for your convenience. I may make a small commission on products purchased with my link, but your price does not change. For full disclosure go here: Disclosure and Policies. Thank you for supporting my site.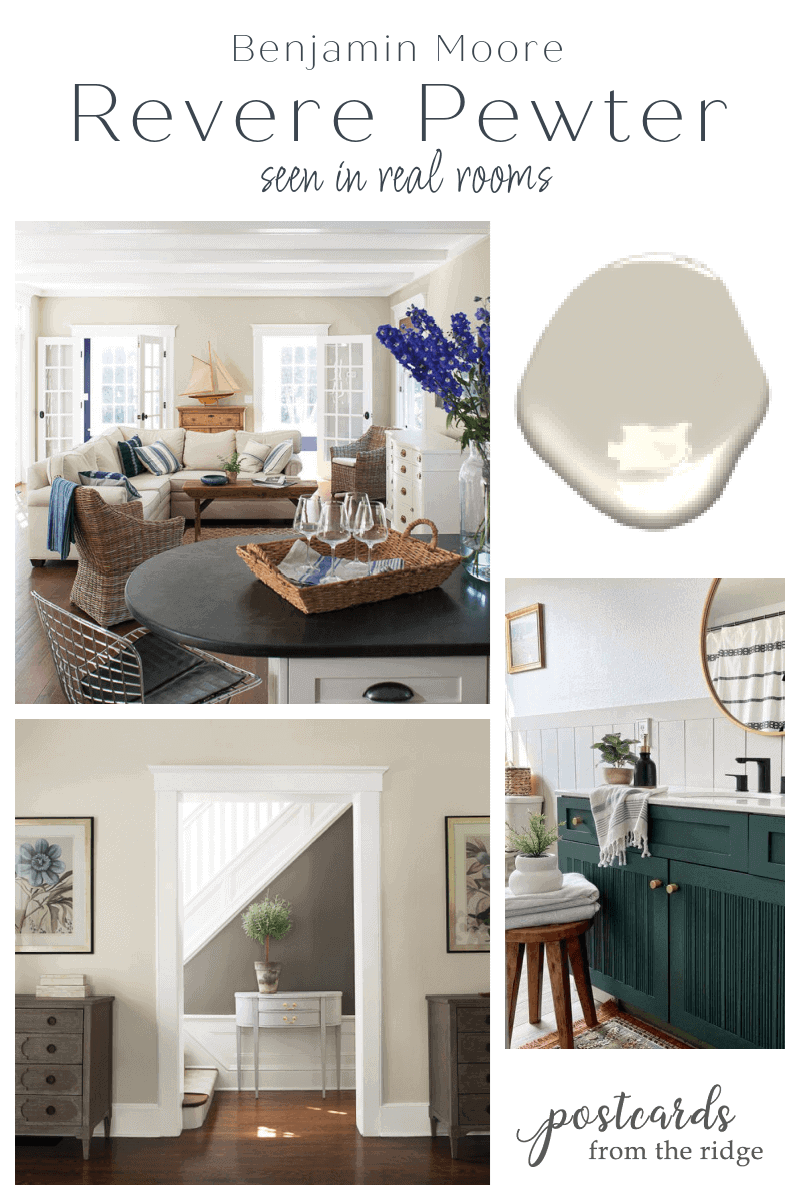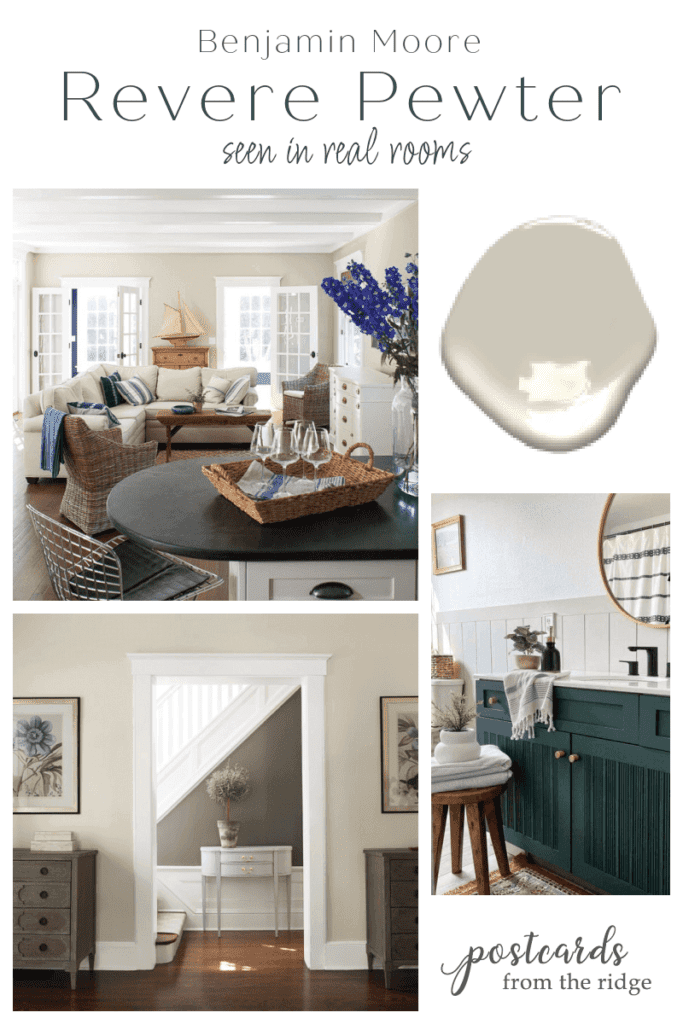 What color is Revere Pewter HC-172?
Also known as 973 Ice Formations, Revere Pewter is one of Benjamin Moore's best selling paint colors. According to Benjamin Moore, it's an "iconic neutral that provides a versatile bridge between warm and cool tones." That indicates that it works with many different colors.
It's a neutral greige paint color that works equally well on walls, ceilings, cabinets, and trim from room to room. And it's been called the "perfect whole house color" because it's ideal for an open floor plan.
Is Revere Pewter outdated?
Even though it's probably been the top selling of all paint colors for about 15 years, Revere Pewter is still popular. It's from the Historic Collection from Benjamin Moore which includes colors that are classic, timeless and safe to use in any era. So no, it's not outdated.
To see the 2023 color trends read this: Benjamin Moore 2023 Paint Color Trends and this: 2023 Sherwin Williams Paint Colors
How to Use Revere Pewter in 2023
People have been painting their walls and exteriors with Revere Pewter for decades but recently it's being used in different places. Here's where you'll see it being used in 2023:
Revere Pewter LRV
Revere Pewter has a light reflective value of 55.05, meaning that it's a mid-tone color. Not too dark, not too light.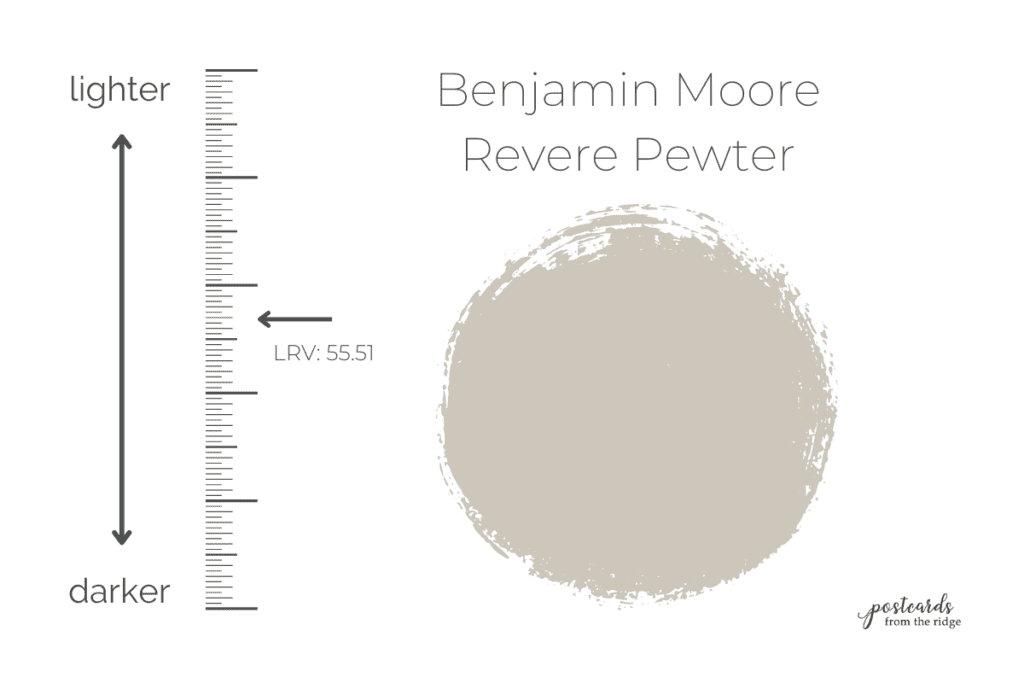 Is Revere Pewter More Grey or Beige?
It's somewhere in between gray and beige but leans a little more gray in most situations.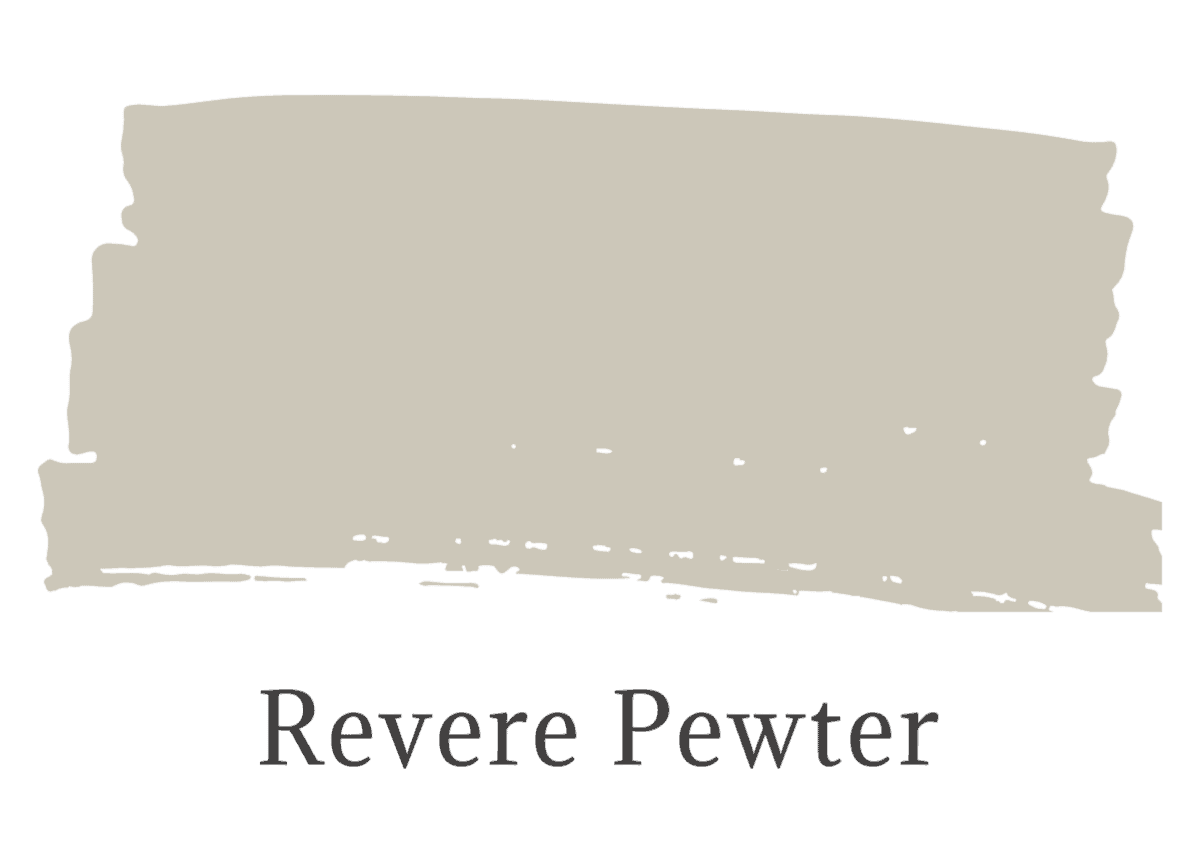 Is Revere Pewter Warm or Cool?
It on the cool side of the color spectrum and looks best in west and south facing rooms. But it's a beautiful, classic color that safely can be used anywhere in your home.
Now let's see how it looks in various rooms.
Real Rooms Painted with Revere Pewter Benjamin Moore
Cabinets & Trim painted with Revere Pewter
Revere Pewter isn't just for walls. In fact, it's used on trim and cabinets these days and looks perfect with the White Dove walls in this little nook built by Jen Woodhouse.
Revere Pewter Bathroom Wainscoting
In this bathroom from @themontanamodern, the Revere Pewter wainscoting is the perfect neutral to coordinate with her gorgeous green vanity.
Revere Pewter Laundry Room
The Revere Pewter walls in this laundry room from @rignellranch are fresh and clean looking, especially with the crisp white trim. Doing laundry in here might not feel like so much of a chore since it's such a pretty space.
Revere Pewter Living Room
Jenny at evolution of style painted her living room walls with Revere Pewter and it looks amazing with her floor, furniture, and that gorgeous ceiling.
Here's another nice living room with White Dove trim. The warm wood and rich russet colors complement the cool neutral paint color perfectly.
The crisp white trim in this living room gives the space a fresh and clean look. Wood tones and blue accents complement the wall color perfectly.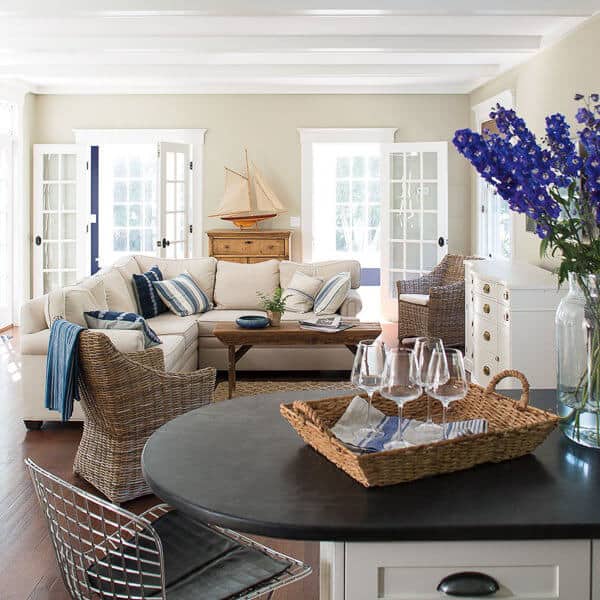 What trim colors go with Benjamin Moore Revere Pewter?
Depending on how much contrast you want, there are several good choices for trim colors that will look good with Revere Pewter.
See many more whites and off whites here: Best Benjamin Moore Whites and Off-Whites
What colors are similar to Revere Pewter?
Revere Pewter vs Agreeable Gray
Undoubtedly the most popular color from Sherwin Williams for the past few years, Agreeable Gray is very similar to Revere Pewter. You can read my full review of this equally versatile color here: Sherwin Williams Agreeable Gray Here's a quick comparison of the two colors: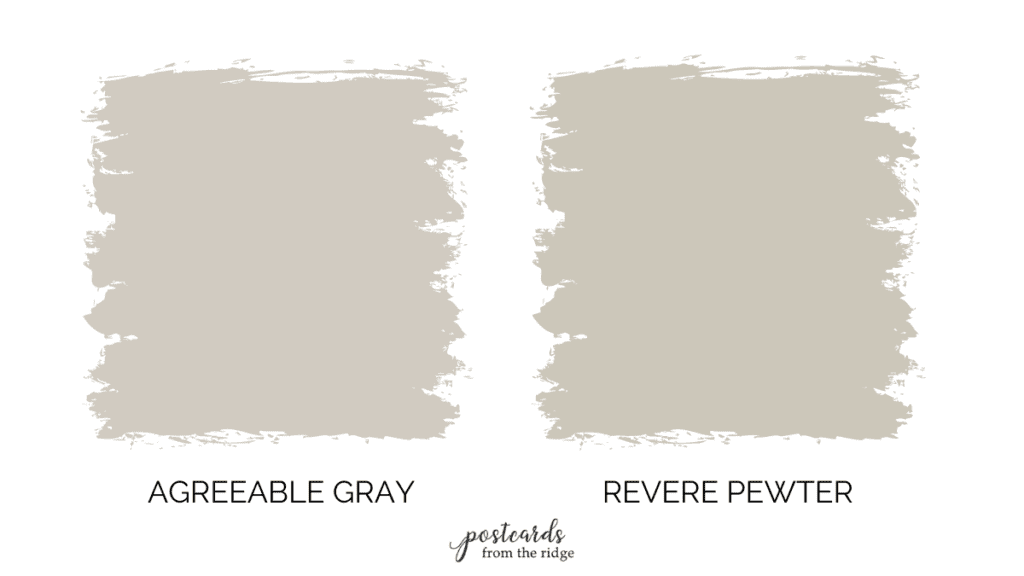 Take a look at the best neutral shades here: 9 No-Fail Neutrals from Benjamin Moore
Lighter shades of Revere Pewter
If Revere Pewter is just a little too dark for you, the next lighter shade to try is Pale Oak.
Colors that are a darker version of Revere Pewter
Here's a monochromatic color palette with lighter and darker shades of Revere Pewter. They're all good choices for adjoining rooms or you could use this palette for you whole home.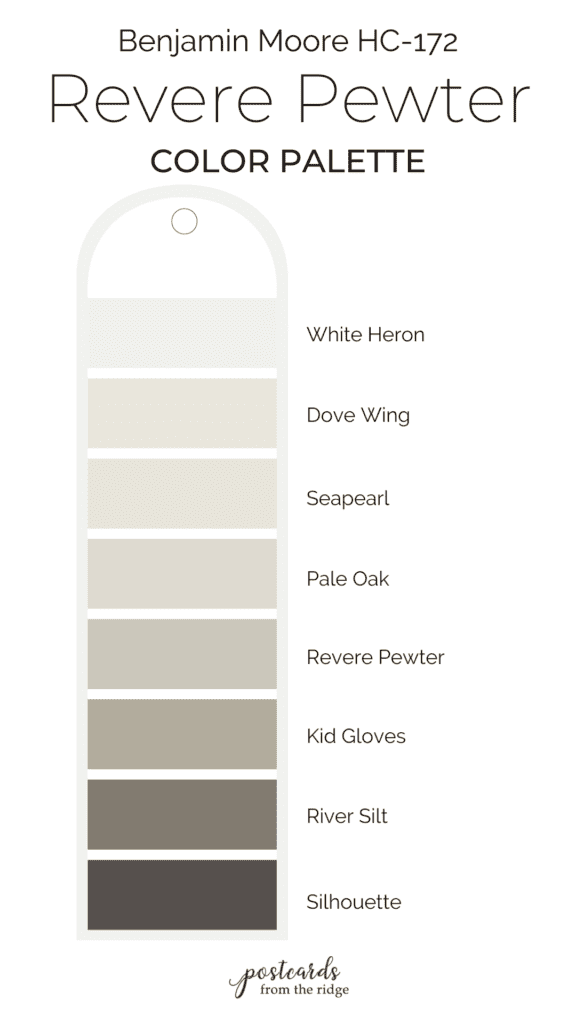 Which colors coordinate with Revere Pewter?
With it's cooler appearance, coordinating colors for Revere Pewter should also have cool undertones. I've studied all of my Benjamin Moore color samples in various lighting scenarios and curated 2 different color palettes, found at the bottom of this post.
Try a Sample
Always test paint colors before you buy. I use and recommend Samplize Peel and Stick Paint Samples because they're mess-free painted with two coats of real paint!
Revere Pewter Coordinating Colors – Blues & Grays
Mt. Rainier Gray
Don't let the name fool you. Mt. Rainier Gray is a mix of icy blue and cool gray and the blue definitely shows up on a large wall surface. It's a medium tone (not super light, not super dark) and would be beautiful in any room. LRV 59.48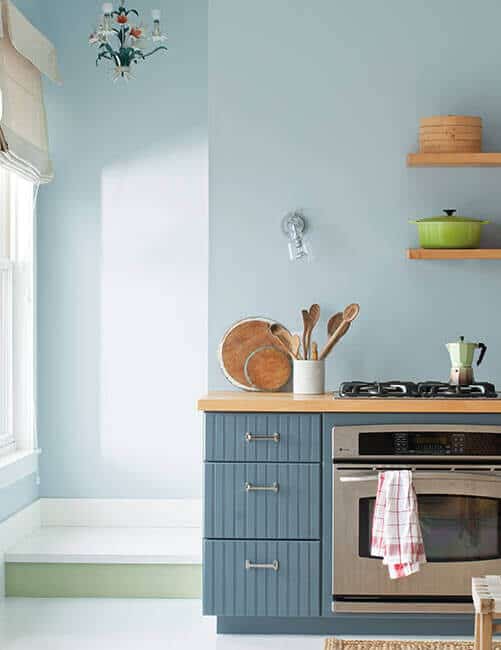 Photo courtesy of Benjamin Moore. Wall color is Mt. Rainier Gray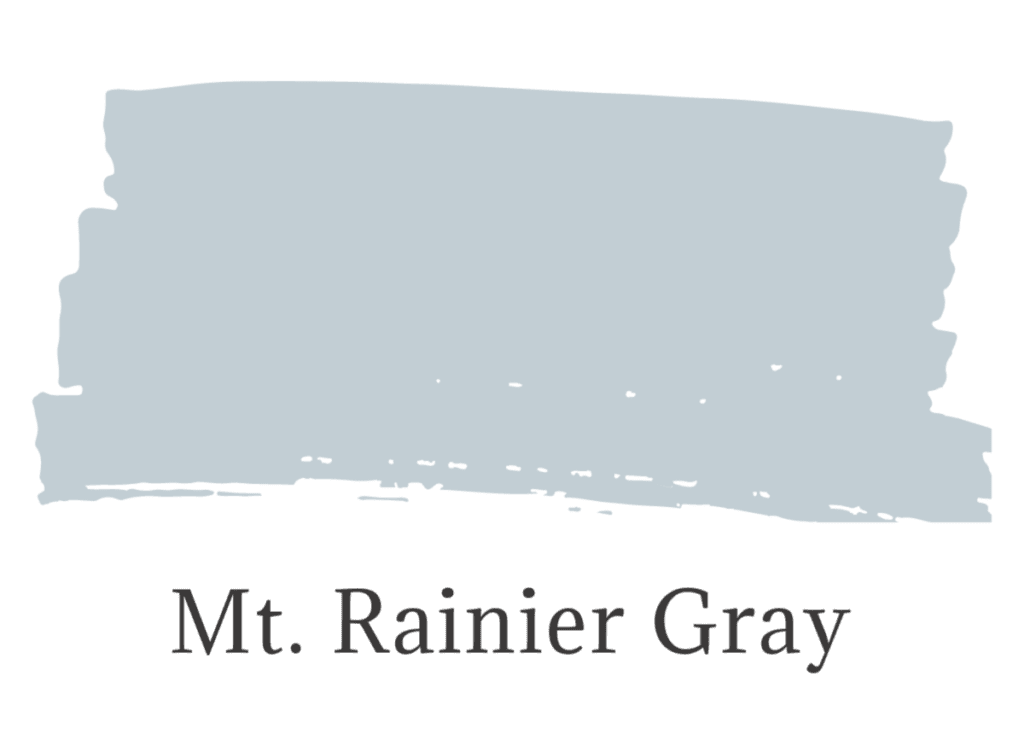 Feather Gray
Slightly cooler than Mt. Rainier Gray, Feather Gray is also a mid-tone color. As you can see in the image below, it looks lovely with the sofa that's a darker version of Revere Pewter.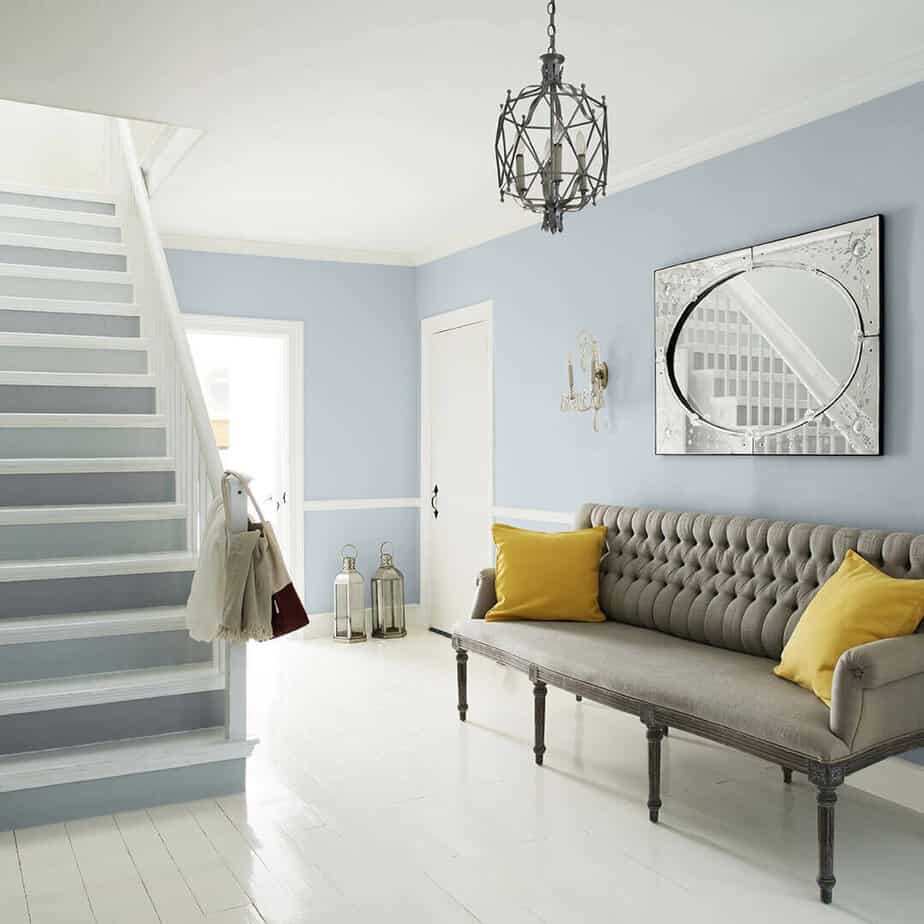 Photo courtesy of Benjamin Moore
Province Blue
Province Blue is a medium blue-green with gray undertones that keep it on the cool side of the spectrum. It's a great complementary or accent color for Revere Pewter. The best places to use it would be in a bathroom, laundry room, accent piece of furniture, or even cabinets, as seen below.
Photo courtesy of Benjamin Moore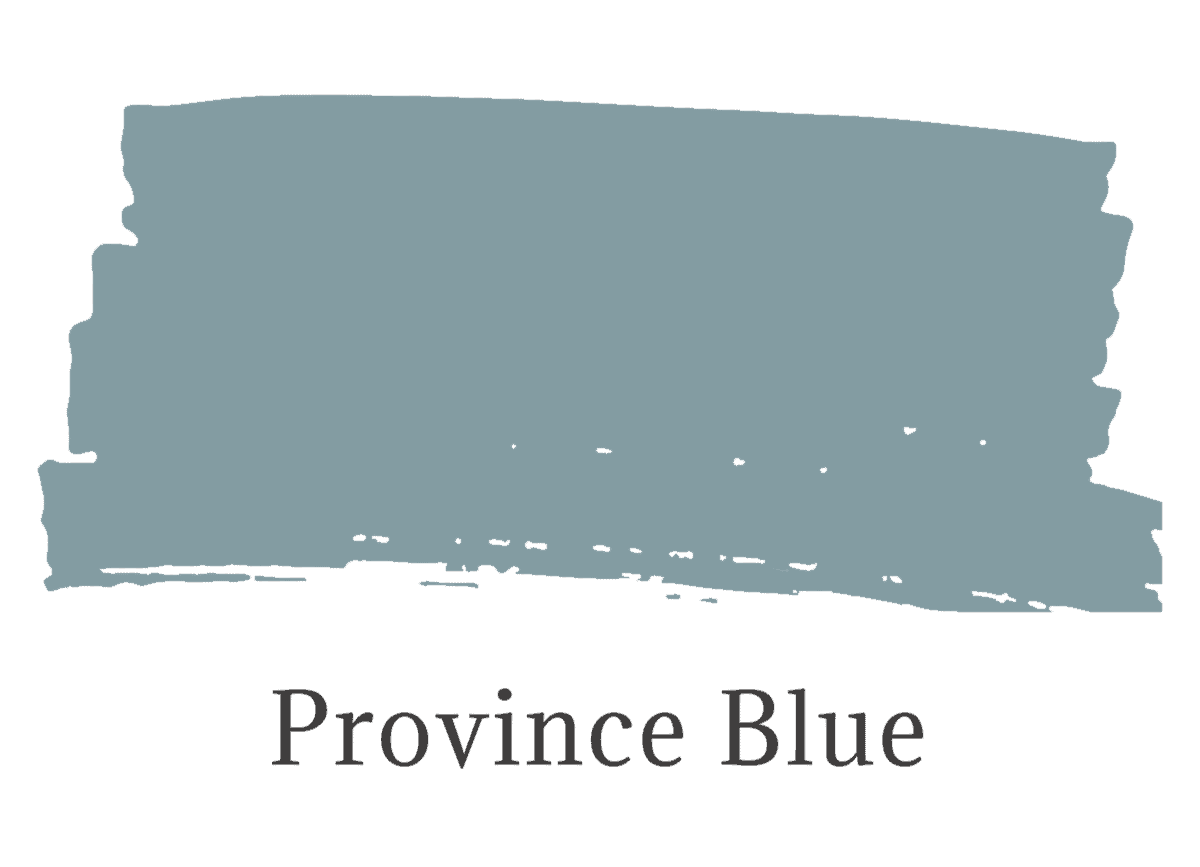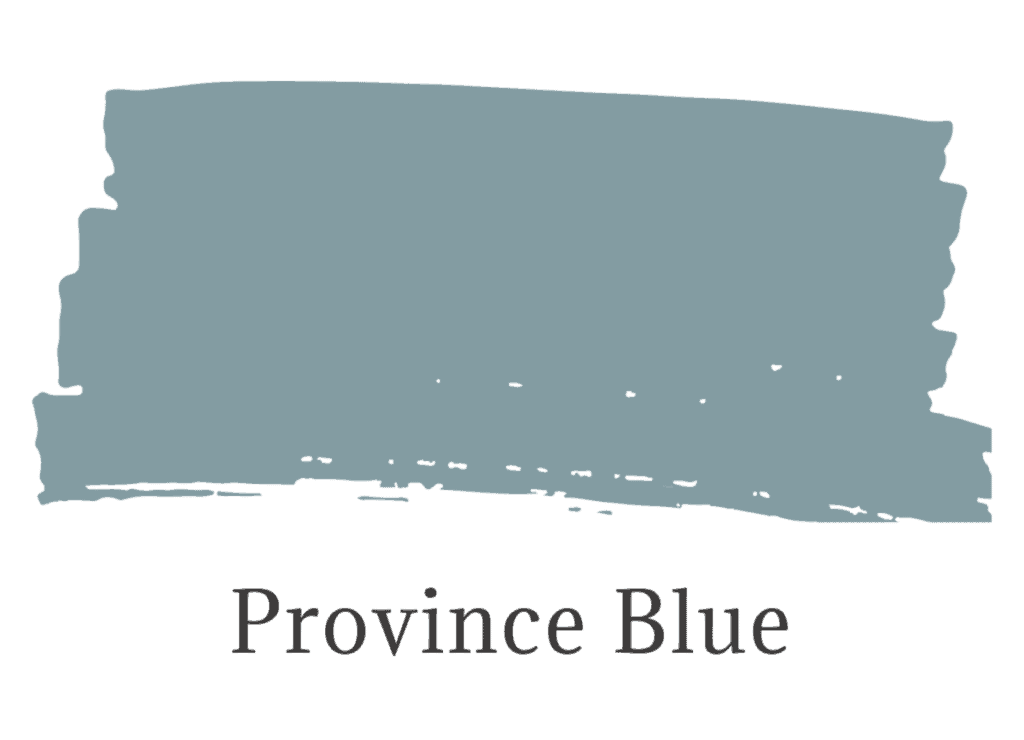 Tranquility as a coordinating color for Revere Pewter
Tranquility is a lighter blue with a mix of sage and gray. And it's a great complementary color for Revere Pewter either as an accent wall or in an adjoining room. It has cool undertones and is the same depth of color as Revere Pewter. You could use this color in a bedroom, bathroom, laundry room, or office.
Traditional Dining Room by Washington Interior Designers & Decorators lily mae design
Traditional Family Room by Mount Pleasant General Contractors Phillip W Smith General Contractor, Inc.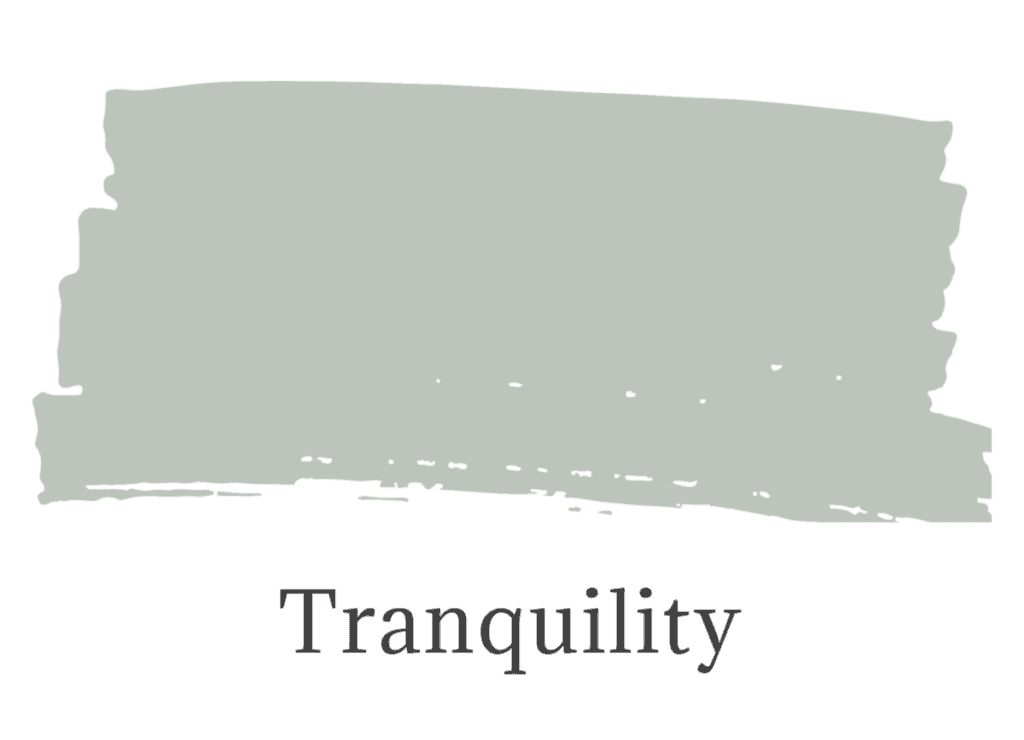 Revere Pewter Coordinating Colors – Monochromatic Hues
Edgecomb Gray HC-173
Edgecomb Gray is the next lighter shade of Revere Pewter on the Benjamin Moore color palette. Also known as 972 Alaskan Skies and OC-15 Baby Fawn, it's one of their best selling neutrals year after year. It could be a whole-house color since it's so versatile.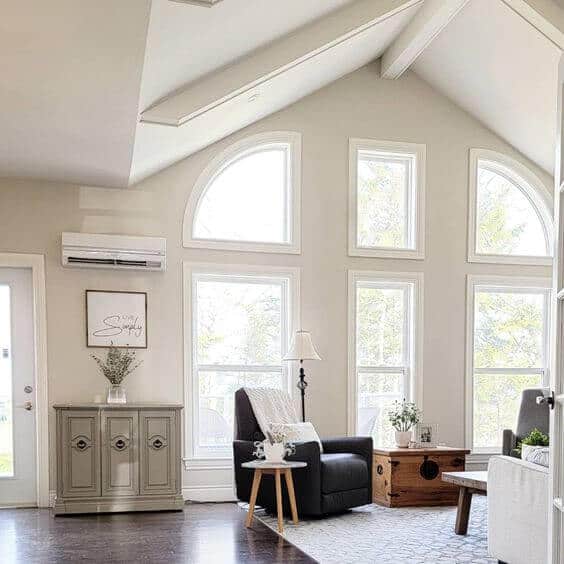 Photo courtesy of Benjamin Moore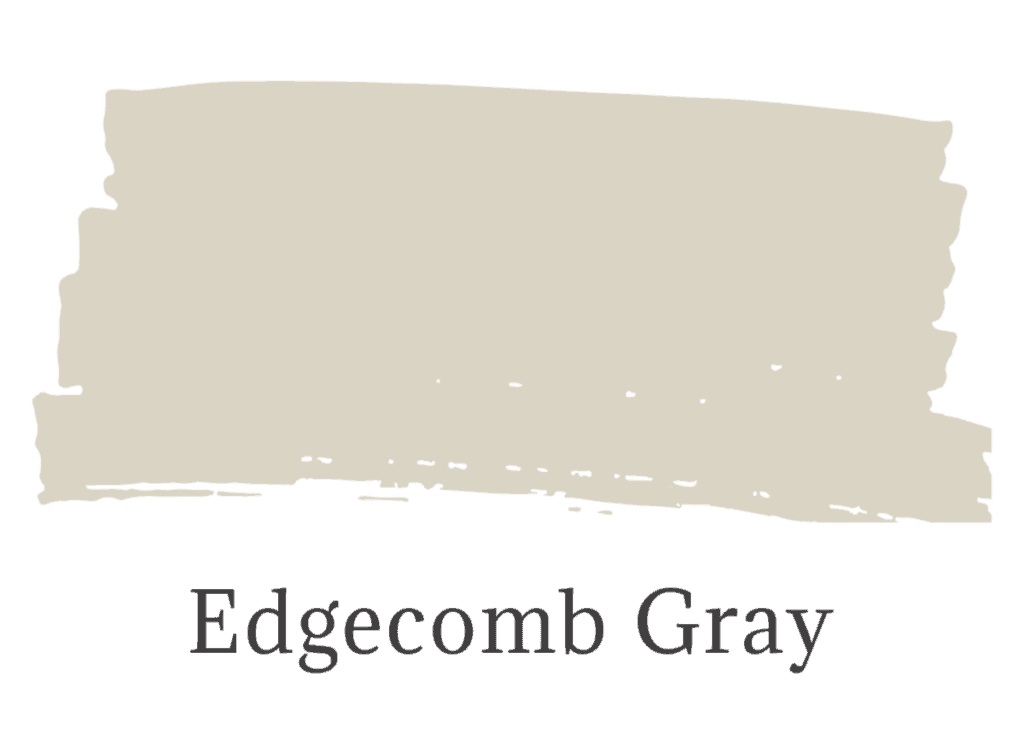 Natural Cream OC-14
Also known as 1521 Nature's Essentials, Natural Cream is about a half shade lighter than Revere Pewter. According to Benjamin Moore, it's "a light greige that flatters both warm and cool color schemes". It has undertones that are ever-so-slightly more yellow than Revere Pewter, but if used in the next room it would just look like a lighter version.
The lighting in every room is different and most of the time the exact same color will look different in adjoining rooms. It's just the way it is.
Photo courtesy of Benjamin Moore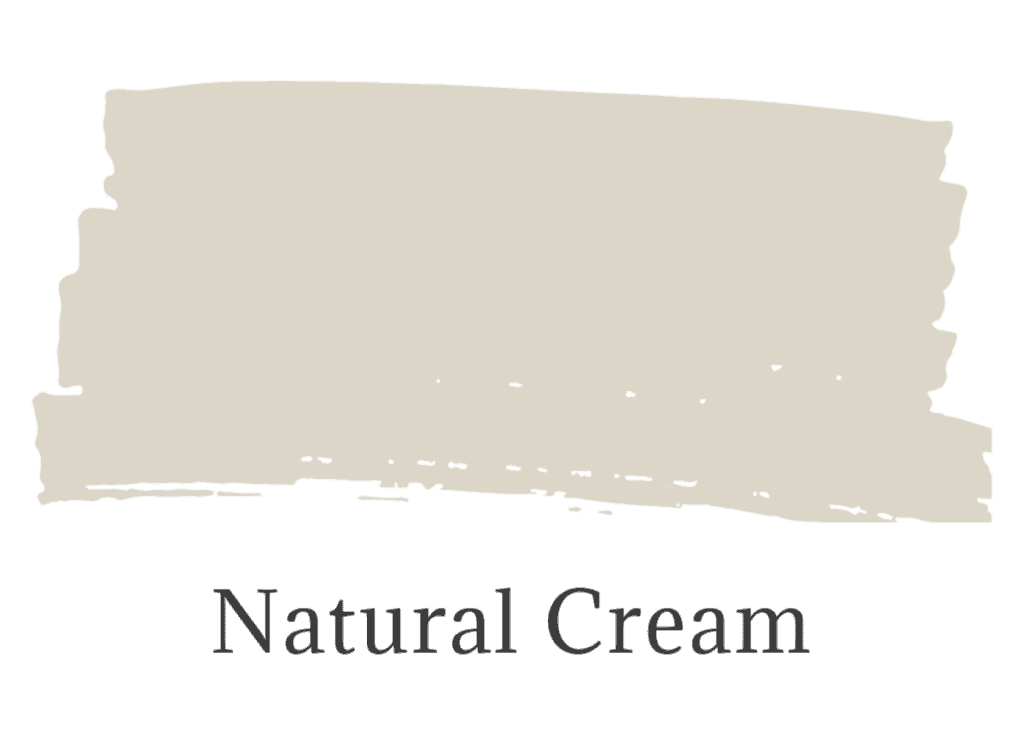 Seapearl OC-19
Seapearl is an off-white with cool gray undertones. Also known as China White, it's been a popular color from Benjamin Moore for decades. It's lighter than Edgecomb Gray or Natural Cream so it would be great for a room that doesn't get much natural light.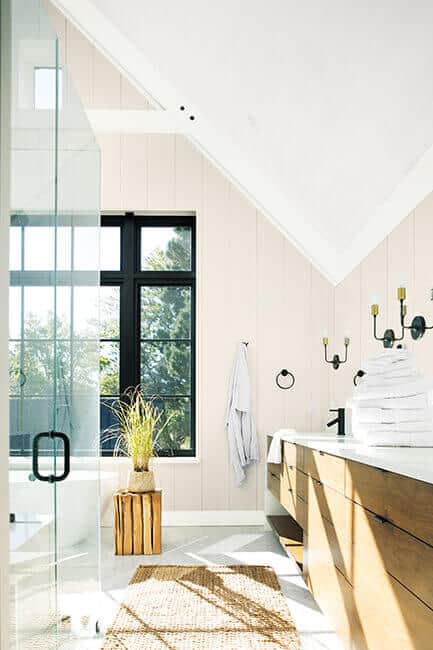 Photo courtesy of Benjamin Moore. Wall color is Seapearl.
Ashley Gray
Ashley Gray has basically the same undertones as Revere Pewter but darker. It's also known as Waynesboro Taupe 1544 and Shenandoah Taupe AC-36. And it has the tiniest hint of violet undertones in certain lighting, as does Revere Pewter.
Photo courtesy of Benjamin Moore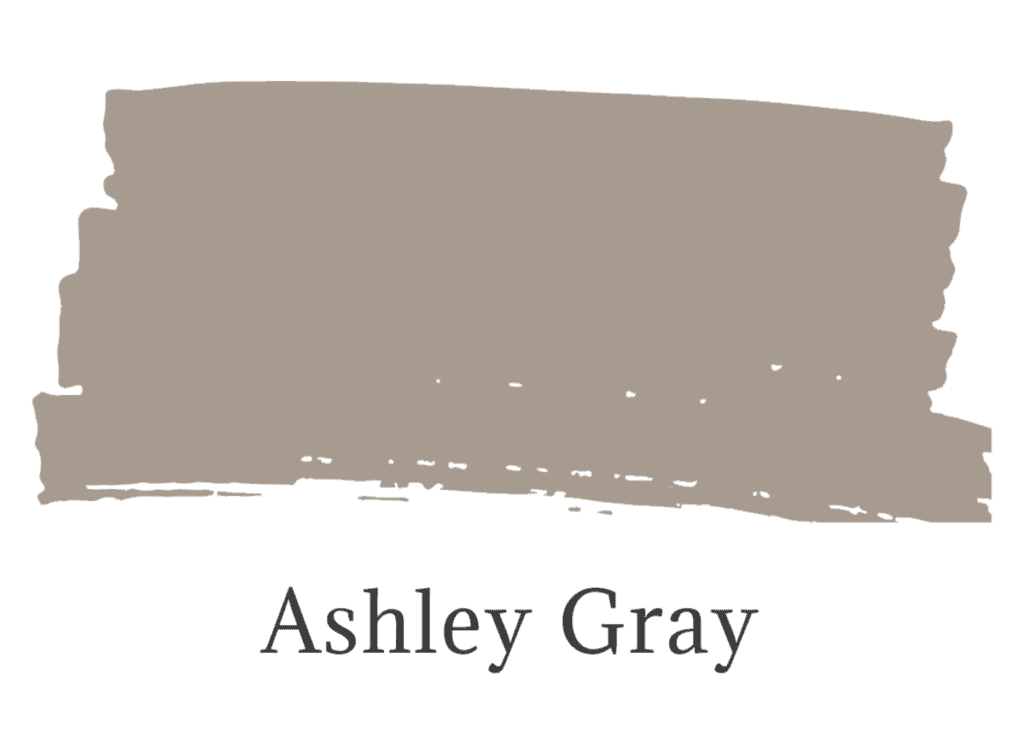 Pashmina
A little darker than Revere Pewter, it would be nice for an accent wall or an adjoining room. This sophisticated bedroom is painted in Pashmina. I love the contrast of the white bedding.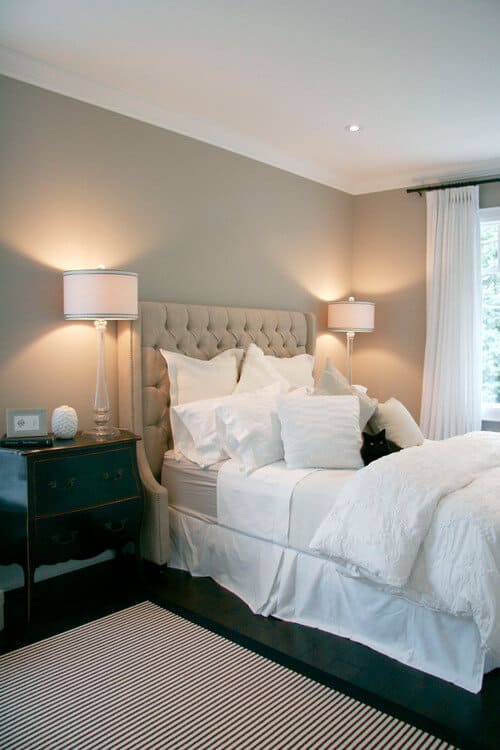 Traditional Bedroom by Barrie Interior Designers & Decorators Staples Design Group
Revere Pewter Coordinating Colors – Whites and Off Whites
Steam
Steam is a clean, soft white with warm neutral undertones. It coordinates beautifully with Revere Pewter and isn't as stark other some other whites.
Photo courtesy of Benjamin Moore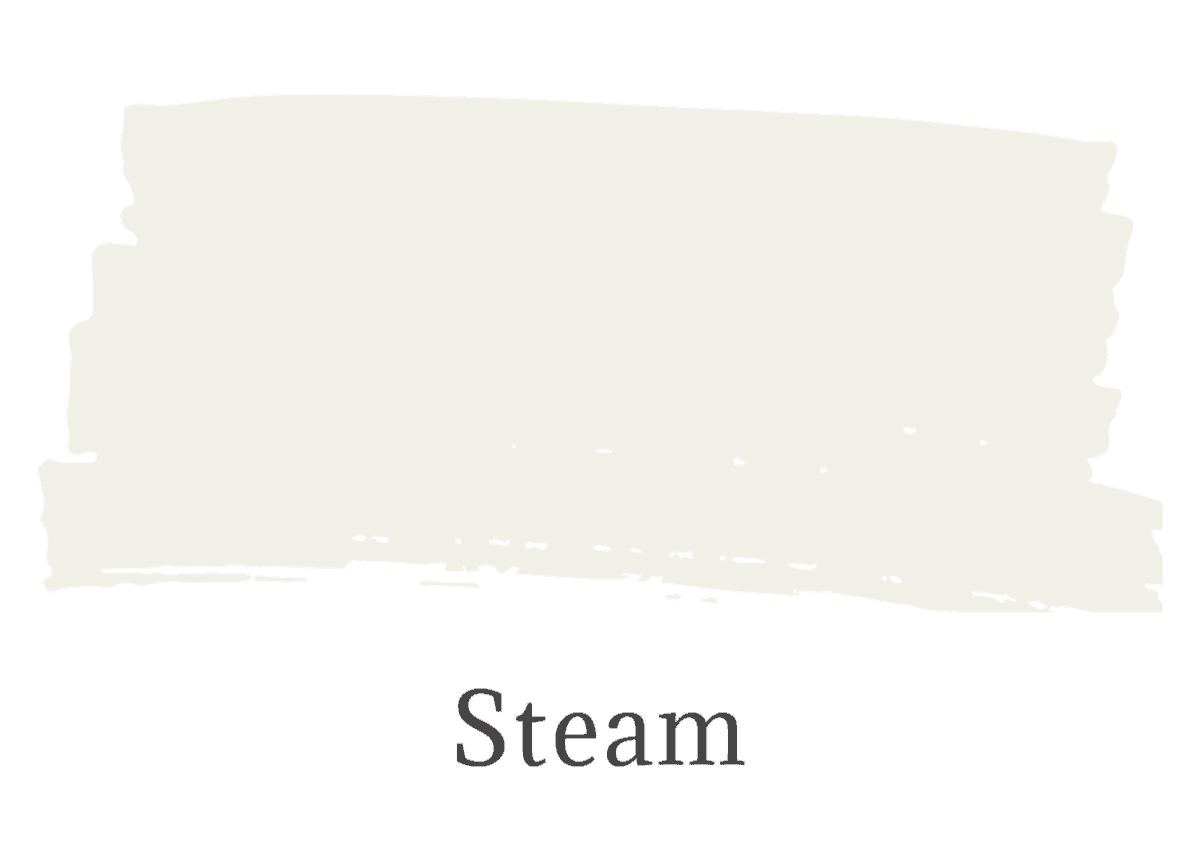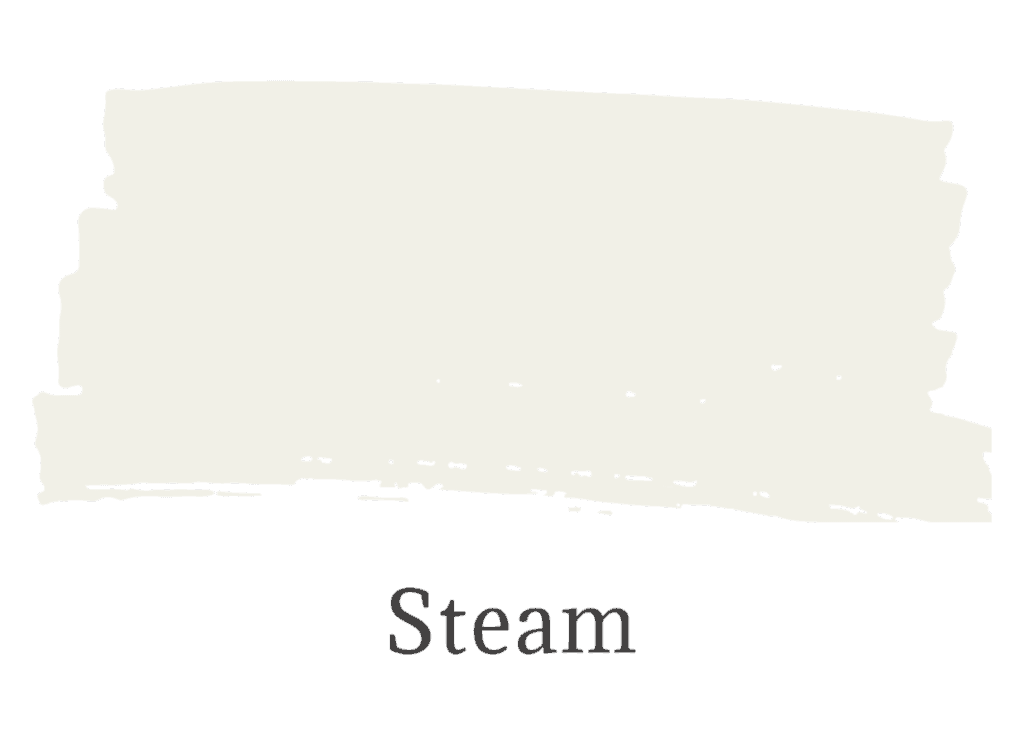 Silver Satin
Silver Satin is classic off white with the same tiny hint of lavender as Revere Pewter. It could be used as a trim color with Revere Pewter if you wanted a more subtle contrast than with a whiter shade. It's another one of Benjamin Moore's best selling paint colors.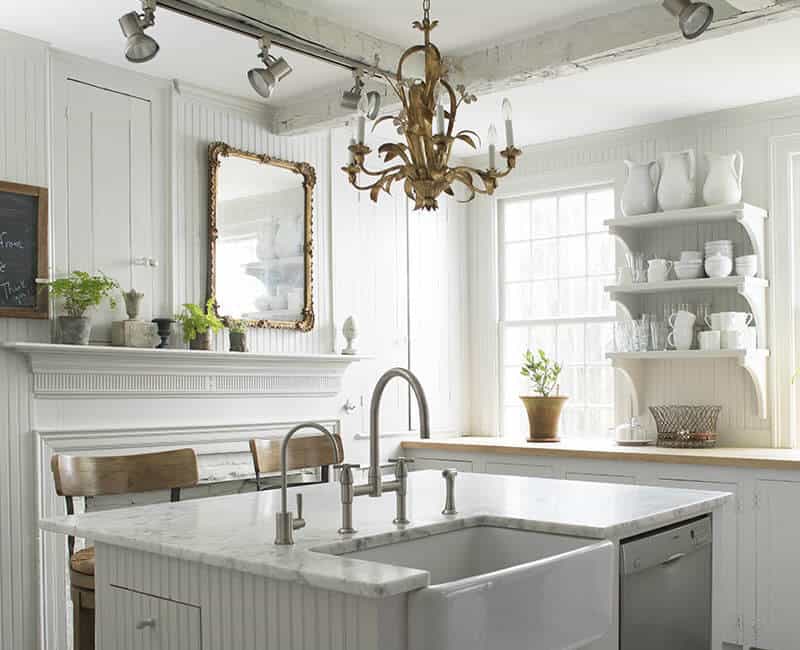 Photo courtesy of Benjamin Moore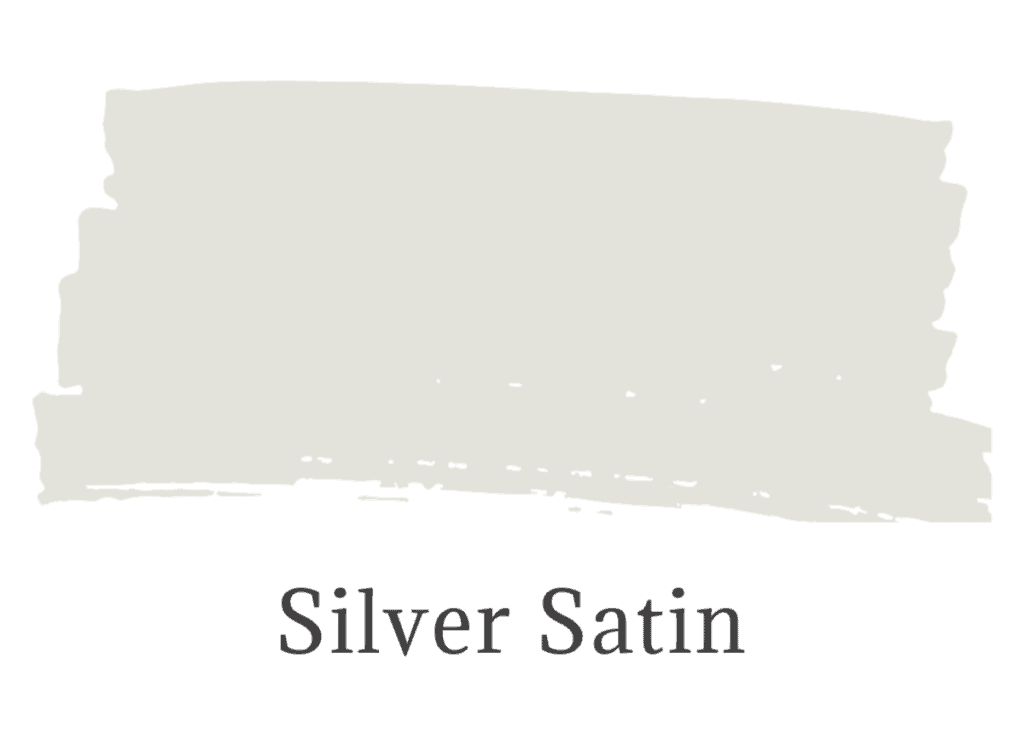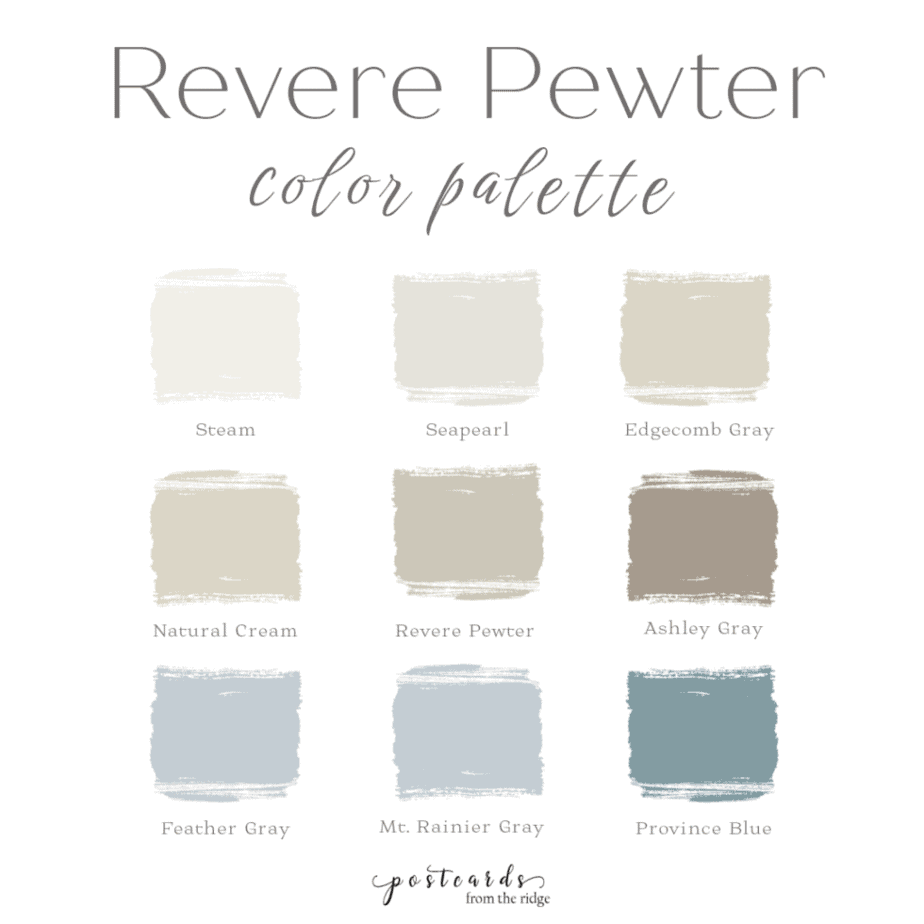 This palette has some different accent colors for those of you that prefer a strong contrast.
Here's an older chart that I made with the following colors:
Tranquility
White Dove
Pashmina
Night Train
Revere Pewter
Sparrow