9 No-Fail Neutral Paint Colors from Benjamin Moore
9 popular neutral paint colors
If you're getting ready to sell your house or just want something that won't clash with the furniture, a neutral paint color is definitely the way to go. Over the years I've recommended hundreds of colors to clients but there are some tried and true colors that will always work in any home.
Here's a short list of top neutral paint colors from Benjamin Moore that will hopefully help you in your quest for the right shade. Be sure to always look at any color in your home before making a decision. Here are my best ideas and tips for getting the right paint color.
Tips for choosing your paint colors:
If you don't know where to begin, start with any items that won't be changing like large furniture pieces, flooring, or any other permanent features in the area to be painted.
Look for inspiration on pinterest, instagram, or in home magazines.
Once you've decided on the direction you want to go, narrow your choices down to 5 or less paint colors, ideally.
Keep in mind that paint colors will look more intense on your walls than they do on paint color strips with multiple shades. This means light colors will look lighter and dark colors will look darker.
Look at the color you're considering in the room that you will be painting, not outside in the bright sun.
See how the paint color looks in that room during different lighting situations…on a sunny day, on a cloudy day, with and without the lights on, and at night. They look different in each of these
situations.
I strongly recommend testing the color either by painting areas of the room (next to the trim) or by using a peel and stick paint samples. You can get them here: Samplize Peel and Stick Paint Samples. They're reusable, affordable, and you don't even have to wash out a brush.
Most importantly, remember that there's not a "perfect" color. There are likely a few good choices that will look beautiful in your room.
This post contains affiliate links for your convenience at no extra cost to you. If a purchase is made after clicking one of the links I might make a small commission. For full disclosure, go here.
No-Fail Neutral Benjamin Moore Paint Colors
1. Benjamin Moore Revere Pewter
Probably the most popular color on the market today, Benjamin Moore Revere Pewter is definitely a "can't go wrong" color. It works beautifully with so many colors or stands all on its own perfectly.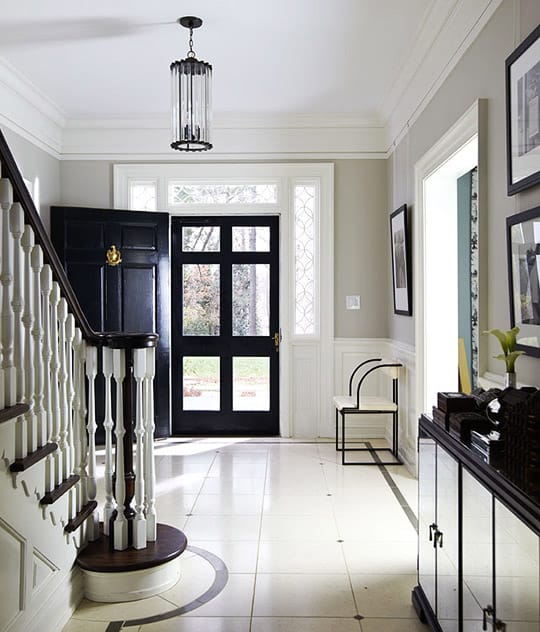 To see more examples of this color used in rooms, go here: Favorite Paint Color: Benjamin Moore Revere Pewter. And grab a peel and stick sample of it here: Benjamin Moore Revere Pewter Peel and Stick Sample
2. Benjamin Moore Edgecomb Gray
If you're looking for a soft neutral that works with any decor you'll want to add Edgecomb Gray to your list of possibilities. It has subtle warm gray tones and seems to warm up when used in south or west facing rooms, and looks cooler in north and east facing rooms.
This hallway from Kristi at Making it in the Mountains is so pretty! I love the Edgecomb Gray as a subtle backdrop to all her decor.
You can see more images of Edgecomb Gray here: Favorite Paint Color: Benjamin Moore Edgecomb Gray and get a peel and stick sample here: Edgecomb Gray Peel and Stick Sample
3. Benjamin Moore Pashmina
For a deeper neutral, consider Benjamin Moore Pashmina. It's a mid-tone neutral that has greige undertones. It looks beautiful with the white linens and dark furniture in this bedroom. Grab a peel and stick sample of it here: Benjamin Moore Pashmina Peel and Stick Sample
Photo by Catherine Staples Interiors – Look for traditional bedroom design inspiration
Pasmina looks gorgeous with Balboa Mist as the trim color in the room above.
4. Benjamin Moore Grant Beige
Photo by Riverside Designers – More beach style bedroom photos
Photo by Quarry Hill Design – More contemporary living room ideas
5. Benjamin Moore Gray Owl
6. Benjamin Moore Coastal Fog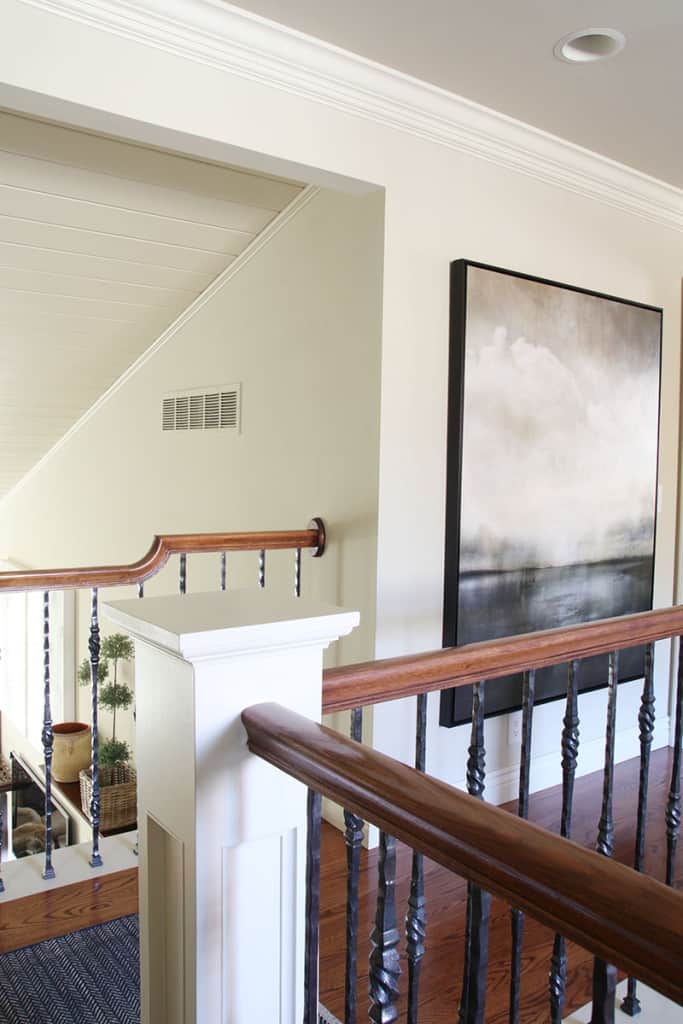 7. Benjamin Moore Tapestry Beige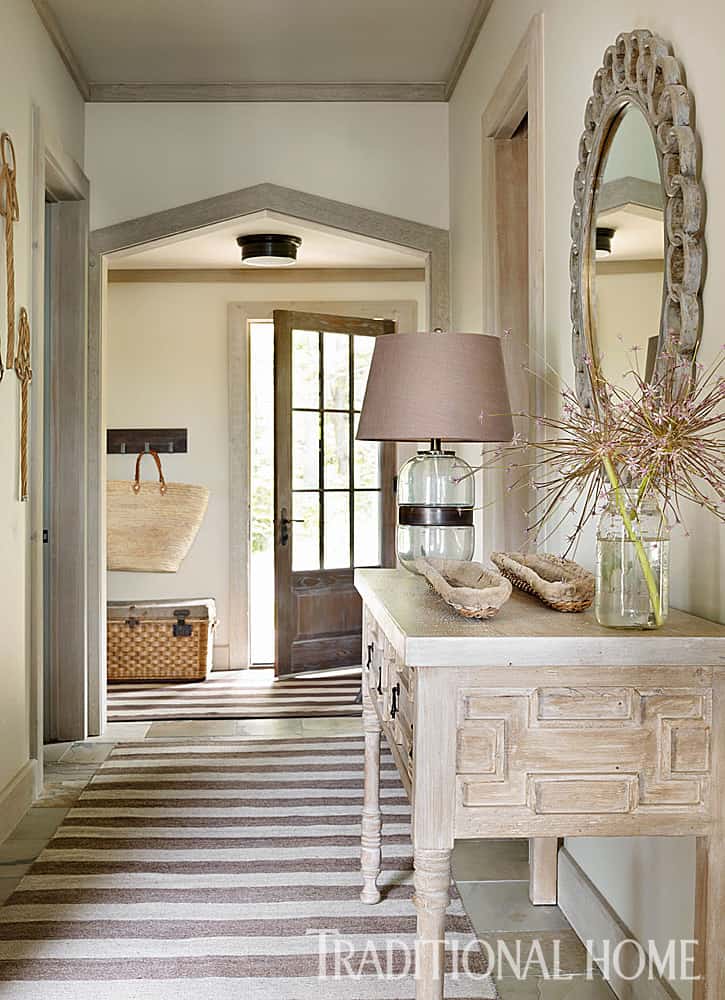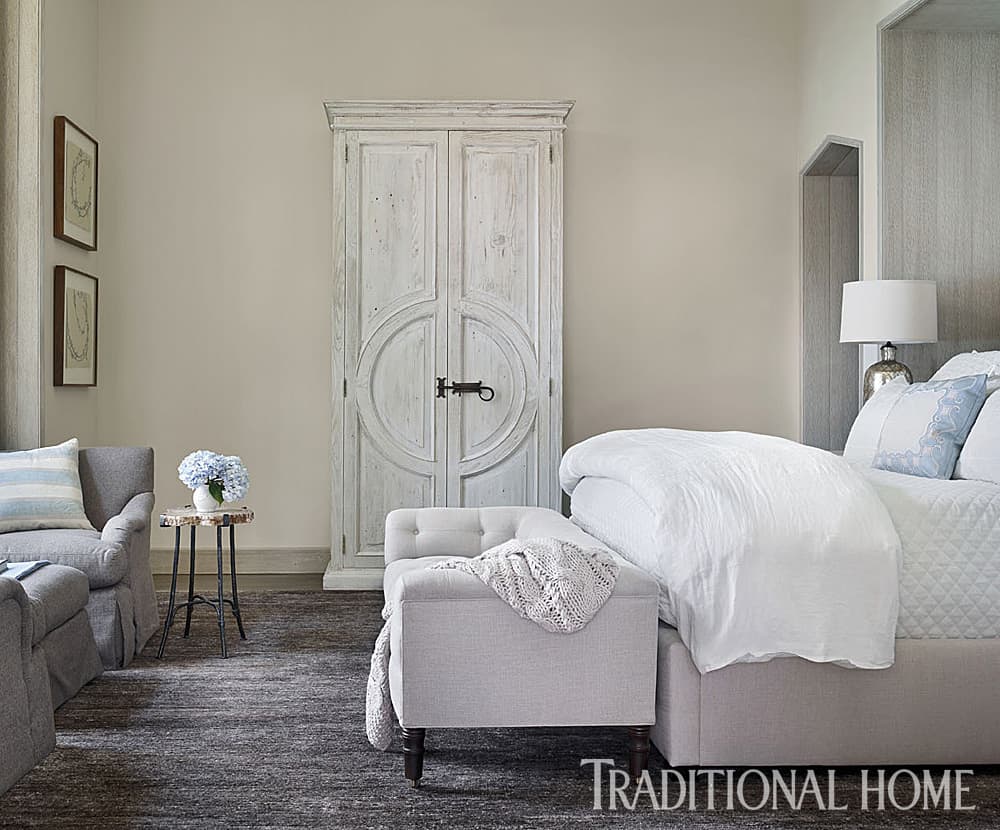 8. Benjamin Moore Elmira White
9. Benjamin Moore Classic Gray
Here's a handy chart to pin for future reference:
Which no-fail neutral is your favorite? Have you used any of these or do you have another one to add to the list? Let me know by leaving a comment at the bottom of the post.
You might also like these posts:
5 Ways NOT to Choose a Paint Color
Designers' Favorite Cool Neutral Colors
30 Beautiful Front Door Colors
And see many more Favorite Paint Colors HERE.