5 Ways NOT to choose a paint color
Let's talk about choosing paint colors. We all want that perfect paint color. But while there are always several good paint color choices for your space, there's not one perfect color.
I'm sharing some of my best insider tips with you today on how not to choose a paint color as well as my best advice on how to choose the right paint color.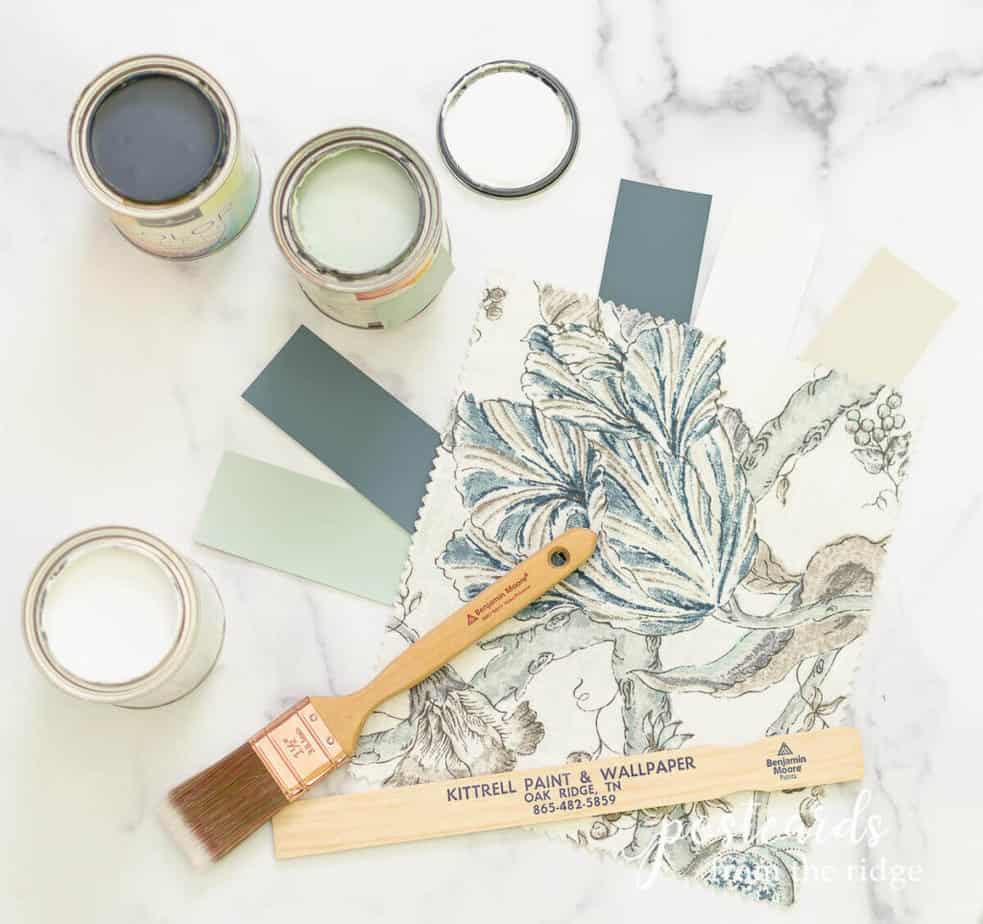 This post contains affiliate links for your convenience. I may make a small commission on products purchased with my link, but your price does not change. For full disclosure go here: Disclosure and Policies. Thank you for supporting my site.
How NOT to choose a paint color
1. From a picture in a magazine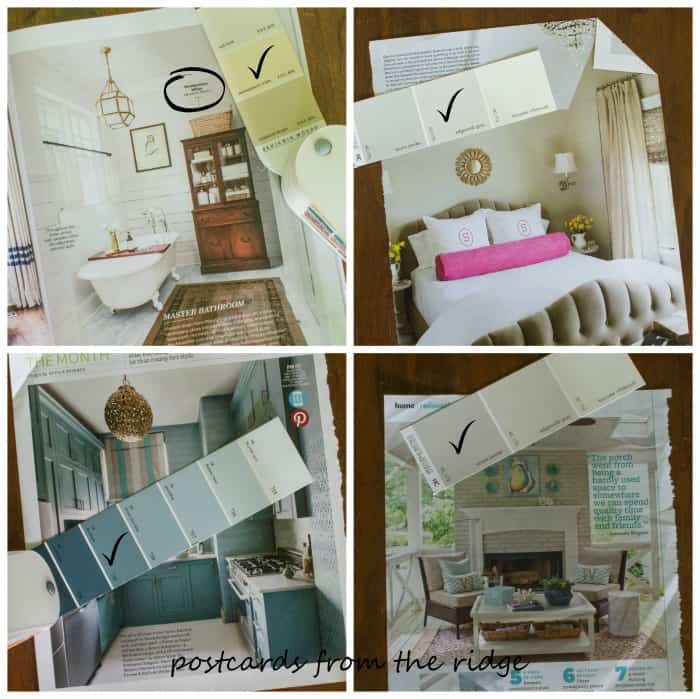 Although it's a great place to start, 9 times out of 10 when I show someone the actual paint swatch of a color they've seen in a magazine they think it's the wrong swatch. "It doesn't look like that in the photo!"  Unfortunately, it usually doesn't.
Between the lighting and shadows, the photo editing, and the printing process, it won't look the same in reality. Most of the time it's close (except the top left photo above), but not exact.
Best way – always look at the actual paint swatch of any color you're considering.
2. From a paint swatch at the store
Wait, what? Here's what I mean by this – when you look at a swatch in the store, many times it has 5 or more other colors on the swatch with it. Besides the fact that the swatches are tiny, the other colors can be distracting and make the one you're considering appear too light or too dark.
Also, the lighting in most paint stores is flourescent and in most homes it's incandescent, which casts a different hue on everything. Lighting makes a huge difference in how a paint color appears so it will look different in the store than it does in your home.
Best way – look at one color at a time in the space that is going to be painted. Snip the colors off of the strip if necessary.

3. Outside in the sunlight
This might seem confusing. And if you're painting the outside of your home, then you should definitely look at the paint color options outside. But if you're painting inside, look at it in the space that it's going to be in. Makes sense now that you think about it, doesn't it?
Colors look washed out in the sunlight. One that looks perfect outside might be too dark in your interior space. Here's an example of how different colors look in the sun.
The areas in direct sunlight look lighter than the shaded areas. Also, it's always a good idea to see how the color looks at night, on a cloudy day, and on a sunny day. It will look different in every situation and you want to be sure it's not too light or too dark.
Here's an illustration of how much of an impact lighting and adjacent colors have on paint colors:
Believe it or not, the sample board is the exact same one in each photo, the ever popular Revere Pewter.
A – On a Navajo White wall in a west facing room on an overcast day, no lights turned on.
B – On Navajo White in the same west facing room, same exact spot as A,on a sunny day, no lights turned on.
C – On Navajo White in the same west facing room as A & B, same exact spot, with the overhead incandescent light turned on .
D – On a White Dove wall on a sunny afternoon in an east facing room, no lights turned on.
Crazy, isn't it? Now you can see how adjacent colors and different lighting conditions affect colors.
Best way – look at the paint color in the space it's going to be in at several different times during the day.
4. Painting a swatch in the middle of the wall
I'm all for using color samples. They're a wonderful way to test the color in your space…try it before you buy it. But please don't paint a swatch right in the middle of your wall to decide if it's the right color.

But why? Colors are affected by what surrounds them (see above illustration), and if you paint a swatch of one color in the middle of a wall that's another color, you're not getting an accurate representation of how it will truly look on all four walls. I'm not recommending that you paint the entire room. Just not a swatch in the middle of the wall.
Here's a good example of how to paint a sample on your wall – next to the trim, and a large enough area that you can really tell how it's going to look.
Best way – test the color on a sample board (like the one with Revere Pewter above) and move it around the room, placing it next to the trim, furniture, flooring, etc. and try to look at it while you block out the existing color from your view. The current color won't be there once you paint the space anyway, so don't let it distract you now. 
You can also paint an area on the wall, but be sure that it's next to your trim/woodwork, and paint as large of an area as possible.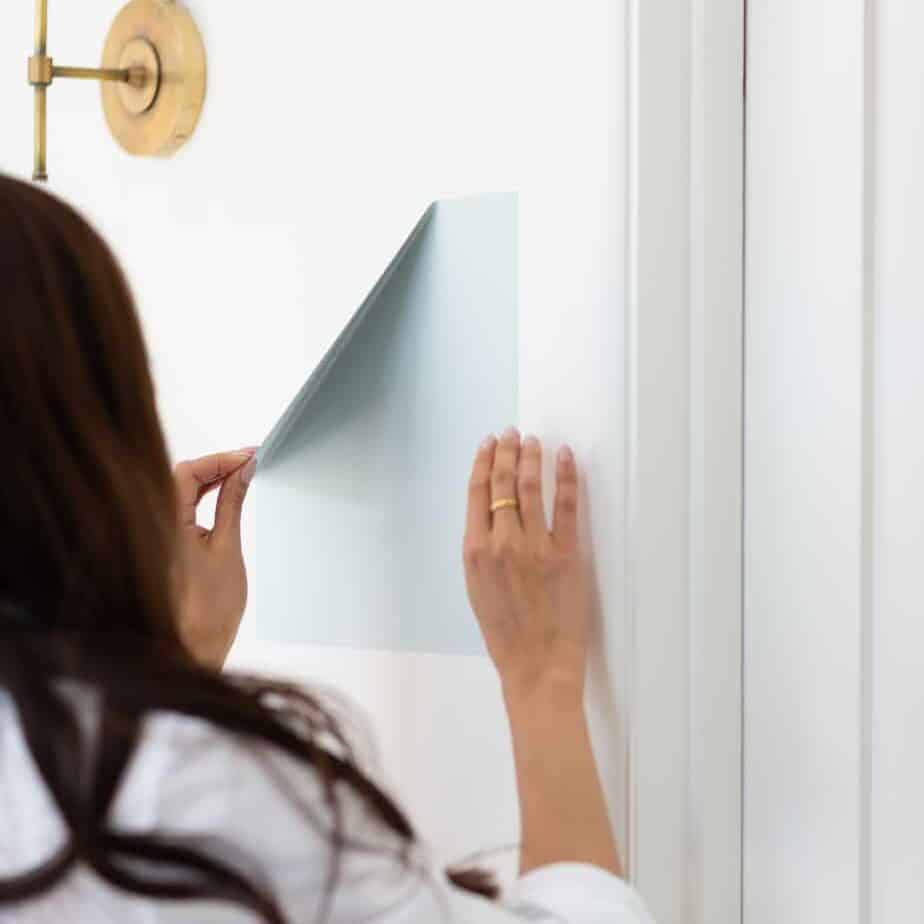 Edited: Since I originally wrote this article, the invention of peel and stick paint samples happened! I love these and highly recommend them because they're inexpensive, reusable, and you can easily apply them to your walls. Get yours here: Peel and Stick Paint Samples
5. Testing multiple colors at once on the same wall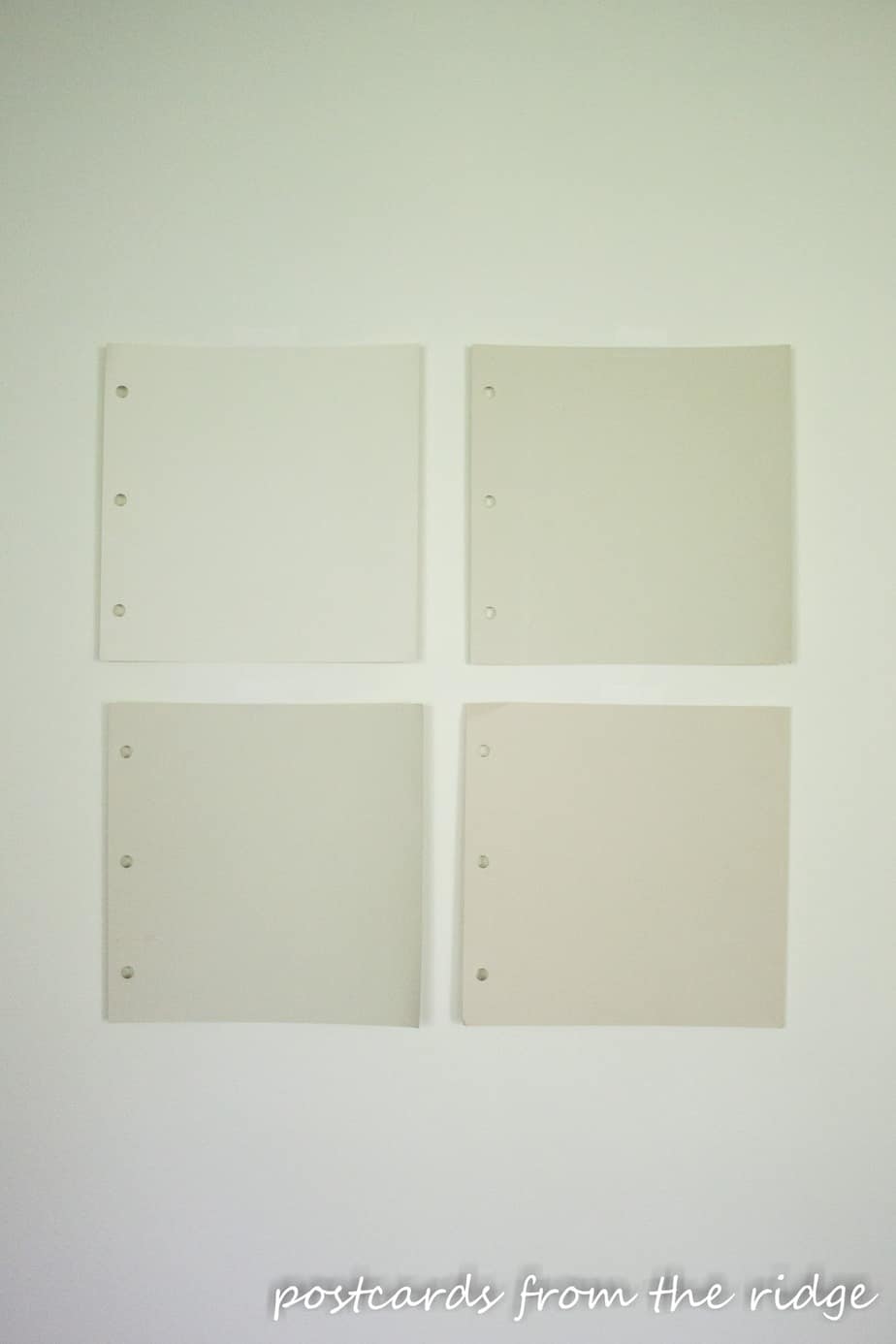 Looking at multiple colors at once can be misleading, similar to looking at all the colors on a color strip from the paint store.
Best way – Look at one color at a time, and eliminate the ones you don't like until you have it narrowed down to one or two. Then it's time to get a tester sample and paint it on a board or a large section of the wall.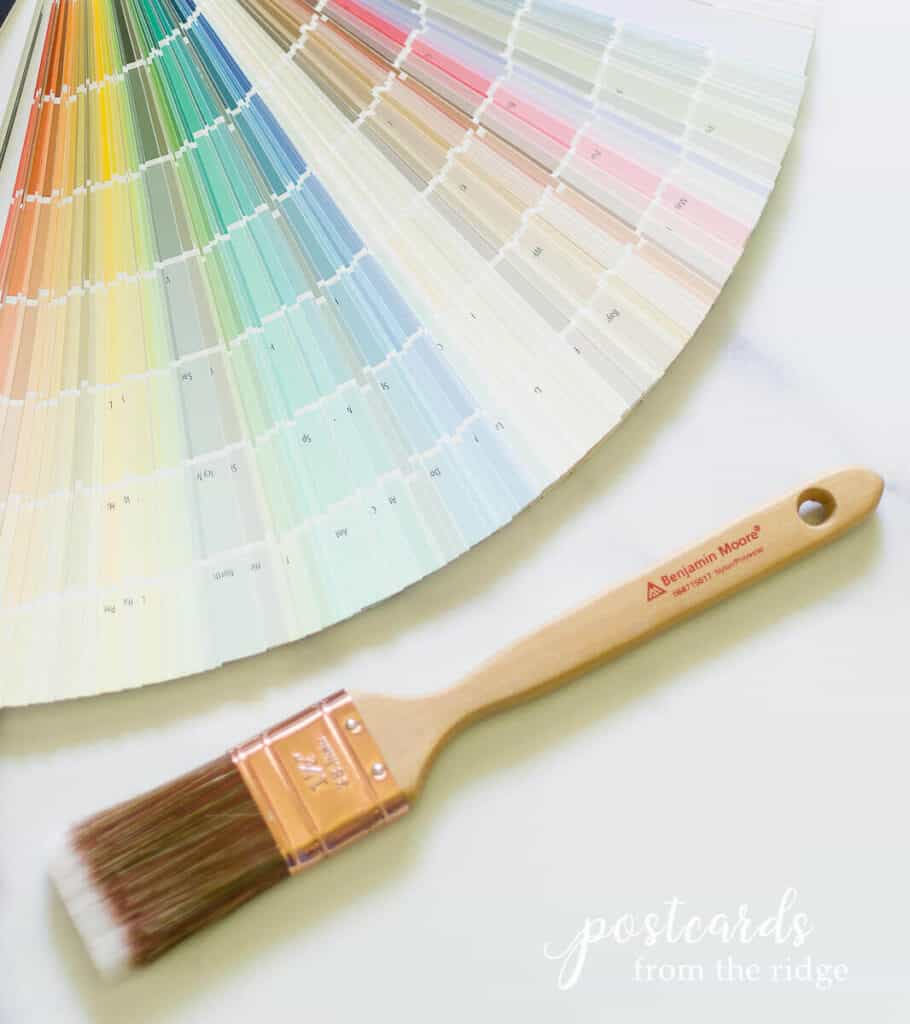 So as a review here are the BEST WAYS to choose your paint color:
Look at the actual paint swatch, not a magazine (or online) photo of it
See how the color looks in the space that's going to be painted
Look at the paint color during different times of the day
Paint some of the color on a board or next to a door or window
Only view one color at a time
I hope this has been helpful to you in narrowing down your color choices. I'm working on putting together favorite color combinations and whole house palettes and I'll be sharing them here soon.
Got a great tip for choosing a paint color? I'd love to hear about your experiences!
Thanks for dropping by today!
See cool neutral paint colors in real rooms here: Cool Neutral Paint Colors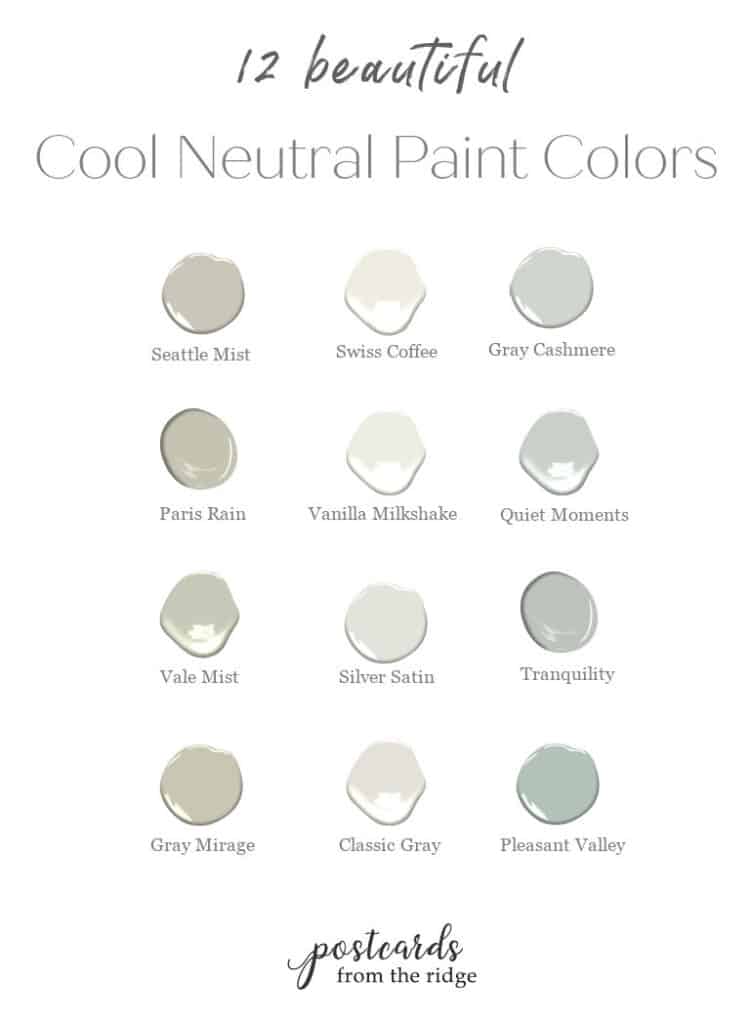 For 9 no-fail neutral paint colors, go here.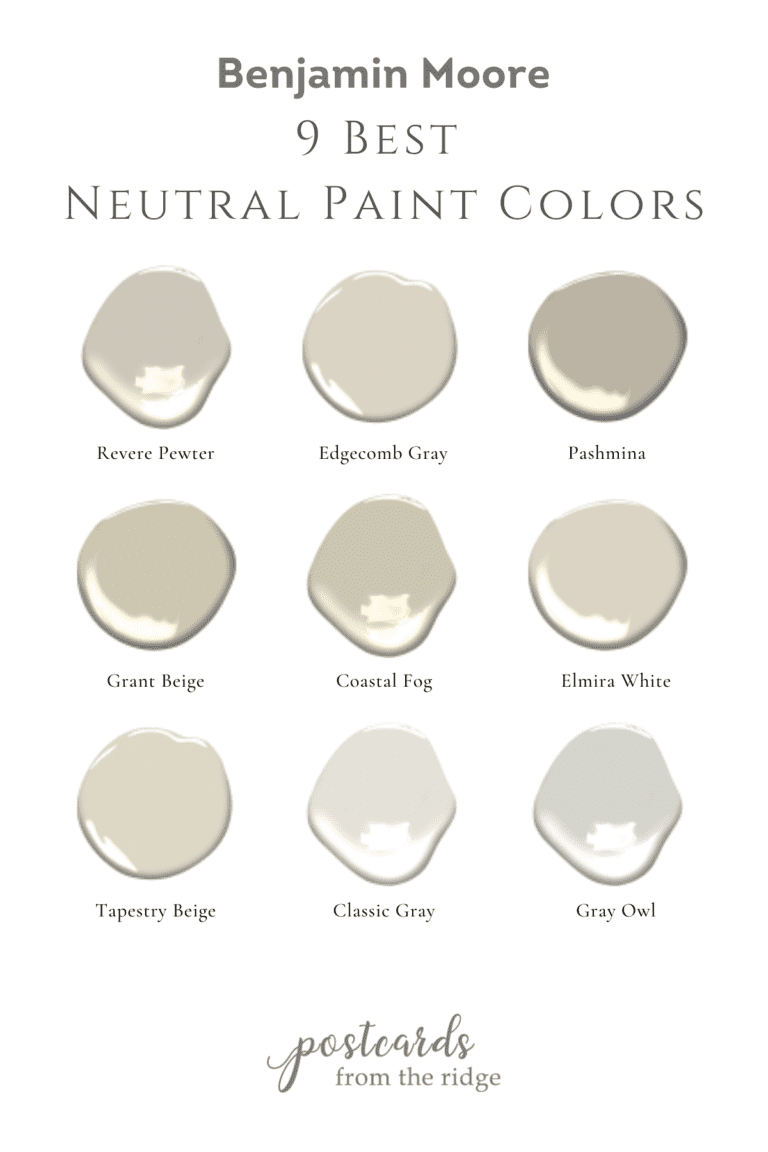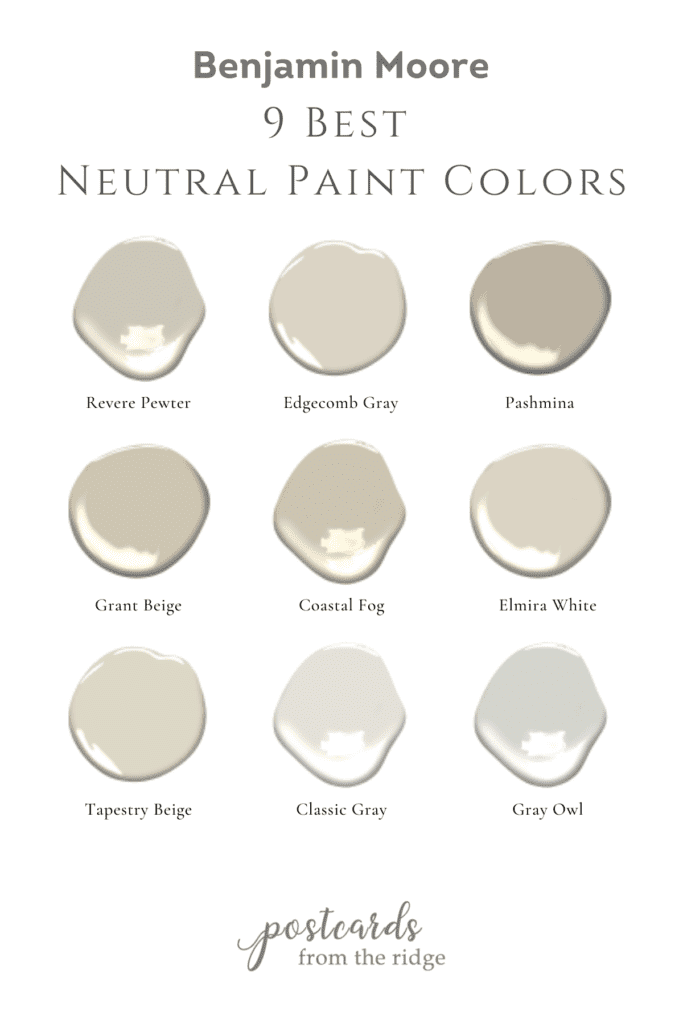 Need ideas for your front door? Go here for 30 beautiful colors and tips for choosing the right one.