Free Antique Chinoiserie Ginger Jar Printable Art
If you love freebies and blue and white, then you'll go crazy over these free ginger jar printable art designs. I'm offering them at no charge for a short time and they make the most beautiful wall art. And did I mention they're free?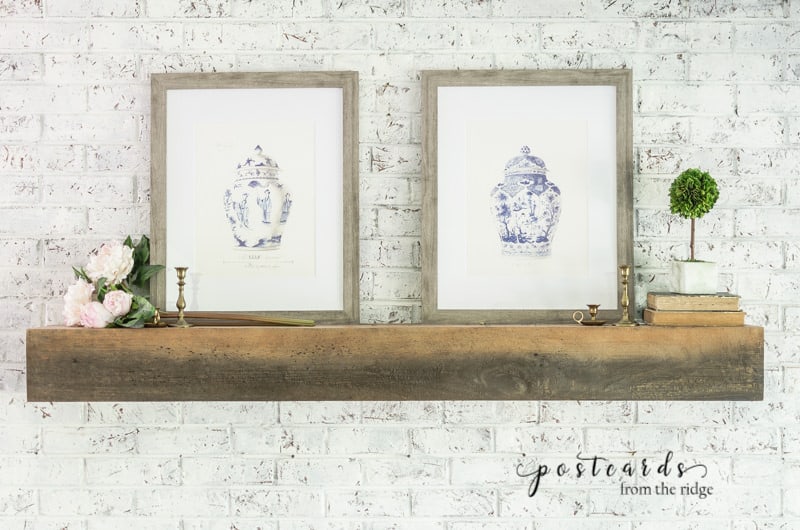 This post contains affiliate links for your convenience. I may make a small commission on products purchased with my link, but your price does not change. For full disclosure go here: Disclosure and Policies. Thank you for supporting my site.
It's the 2nd Friday of the month and that means it's time for the Thrifty Style Team challenge, hosted by my friend Julie at Redhead Can Decorate.
Every month our team of stylish, thrifty bloggers rises to the challenge and shares projects, ideas, or finds that are thrifty or free. They can be something found from a thrift store, on the curb, hand-me-down items, or any ideas for low-cost decorating. There are always so many great ideas, and this month's can be found at the bottom of this post.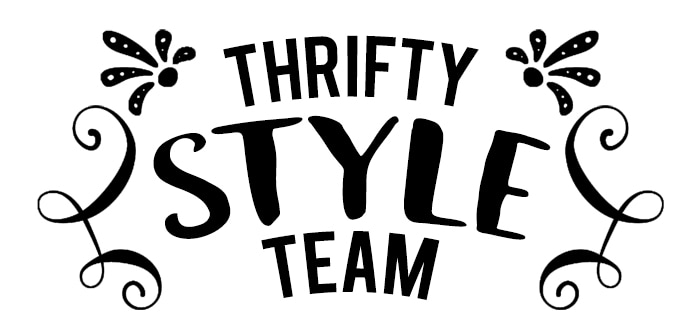 I adore vintage items including antique art. Just this past weekend I visited an estate sale of a local artist and grabbed a few vintage art pieces along with some art supplies there. (See my tips for shopping estate sales here: How to Shop Estate Sales Like a Pro). A few days ago I shared some of my finds over on instagram stories so you might have seen them there.
In addition to looking for art at estate sales, I always search through the art at thrift stores and yard sales. And over the past few years I've become obsessed with antique art that can be found for public use for free! It's called open access or public domain and there are literally thousands of images available.
And after spending hours browsing through them (I can get so lost while doing this), I download a few of my favorites, clean them up and resize in photoshop, and then offer many of them for free here on my blog. You can see all of my free printables here: Free Printable Art Gallery
And you can also get more budget-friendly ideas for wall art and decor here: 13 Ideas for Thrifty Wall Art & Decor
Free Antique Ginger Jar Printable
For a short time I'm offering these gorgeous 8″ x 10″ 18th century ginger jar art printables for free! All you have to do is download, print, and then pop them into a frame.
If you're already a VIP Member and subscriber you can use the link and password that's included in each newsletter to grab these. Or if you already know the password you can go directly to the VIP page here: Free Printables.
If you're not a VIP subscriber, you can sign up and get these and any of my freebies here:
I usually send out no more than 4 -5 newsletters per month, so no need to worry about your inbox getting flooded by me. And you can unsubscribe at any time. No hard feelings!
NOTE: After a request from a reader and the realization that not everyone is tech savvy about digital downloads and printing, I added printed versions of these and more art pieces to my online shop at reasonable prices. They're printed on high quality matte paper by a professional printer and then shipped directly to you. So if you love these but you'd rather not worry about downloading them and printing them yourself, you can save 15% on these or any item in the EVM Exclusives collection with this special link: EVM Curated Art Collection. (discount will be deducted at checkout)
Now are you ready for more low budget decorating ideas? Here are all of this month's projects and tips. They're all so pretty, especially if you love blue and white and spring decor!
More thrifty home decor projects
From the shop