Easy DIY Glittered Ornaments
Hey friends! Today I'm sharing a tutorial for some easy DIY glittered ornaments. If you're like me and don't consider yourself to be crafty then you'll really love this project.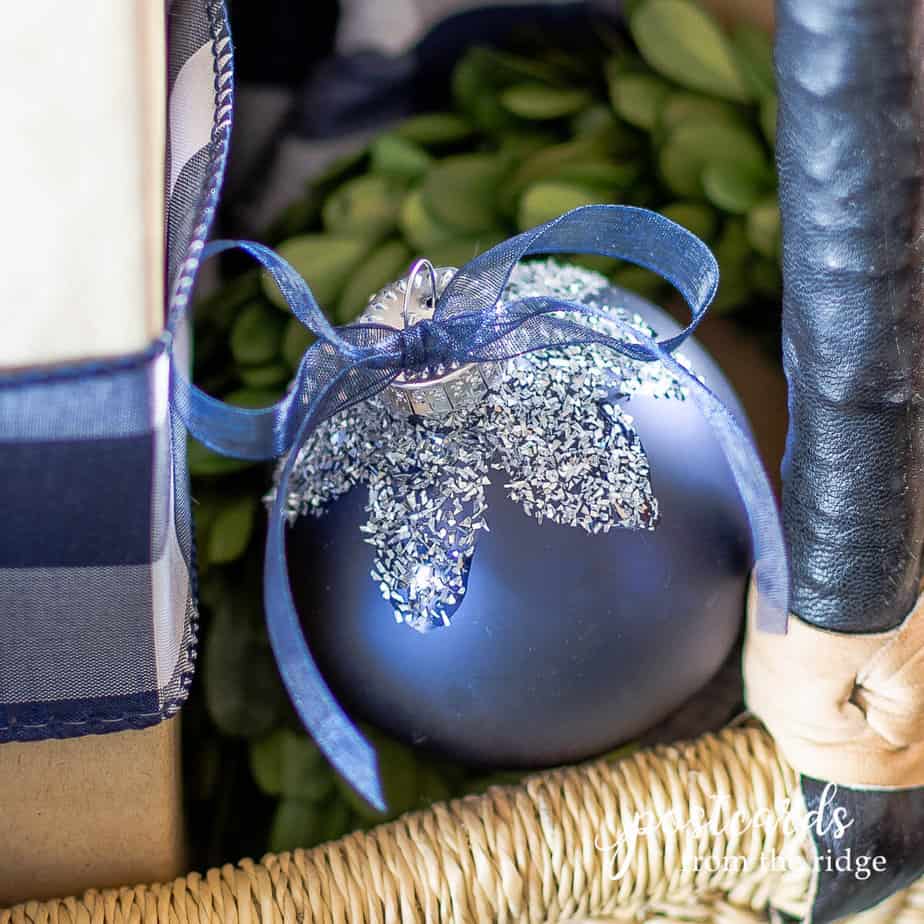 I'm joining a group of talented bloggers coordinated by my friend Cindy at County Road 504 for this month's pinterest challenge. If you're coming over from her blog, welcome! Don't you love all of her cozy decorating ideas and her Texas farmhouse?
This month we're all sharing ornaments that you can make! All of the projects are at the bottom of this post so be sure to visit everyone.
DIY Glittered Ornaments
This is an easy project that you can complete in less than an hour. It's would also be a fun one for kids or as a ladies' night project. Here's a look at the ornaments before and after being glittered:
And these were the best ones from the project. I was inspired by some of my vintage mercury glass ornaments with the designs.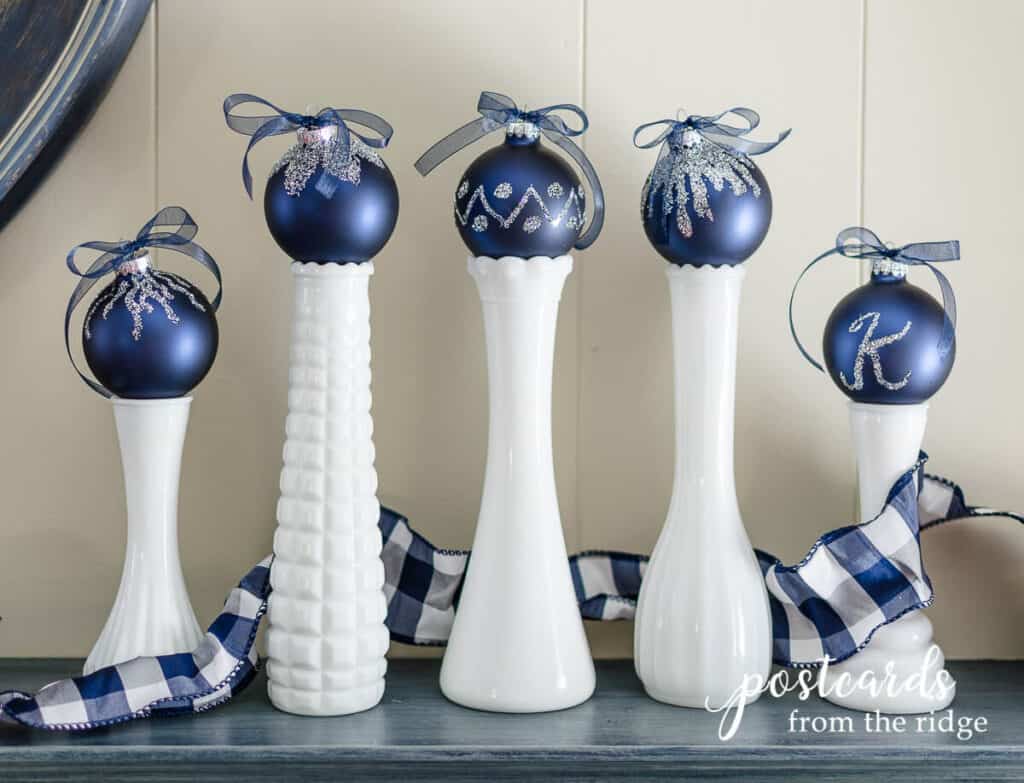 How to make vintage-inspired DIY glittered glass ornaments
Since I don't consider myself to be a crafter, I'm always looking for simple projects to share here. And this one is super easy. It only takes a few supplies and can be completed in a short amount of time.
Supplies needed
Here's what you'll need for this fun little project:
How to make glitter designs on ornaments
1. Draw your designs
Using your glue pen, draw your design on your ornaments one at a time. Some ideas are initials, squiggly lines, snowflakes, starbursts, curlicues, or whatever you like. The sky (and your artistic talent) is the limit.
My artistic talent it limited so I stuck with drippy looking lines and squiggles for the most part.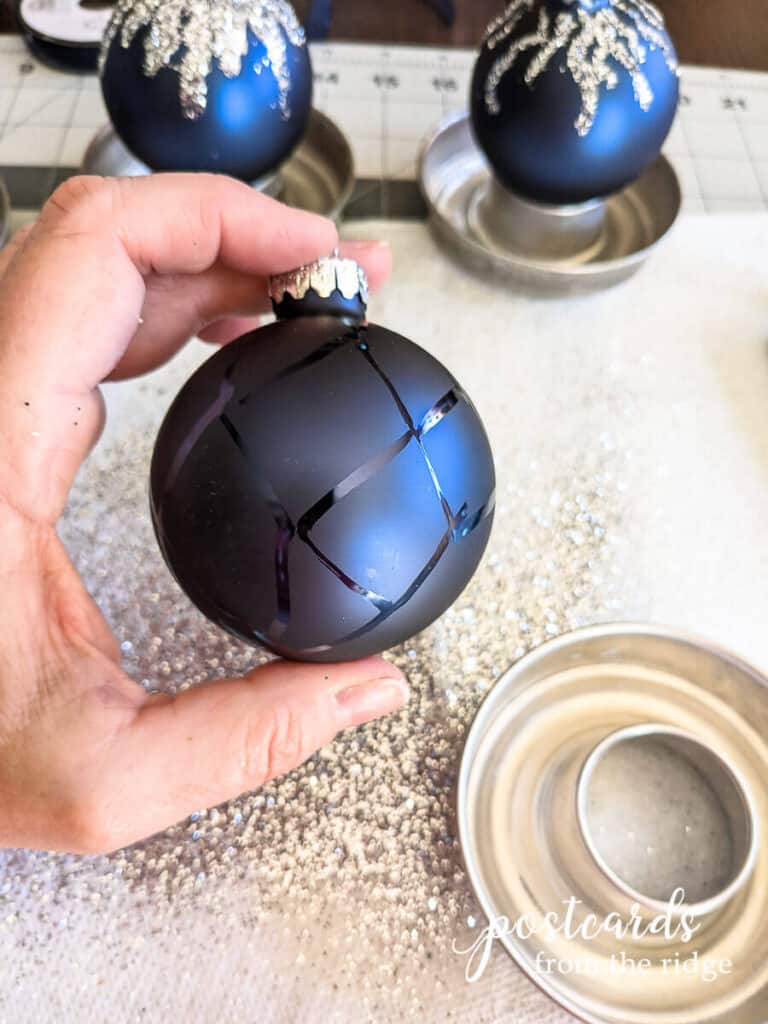 2. Add glitter
While the glue is wet, sprinkle glitter over the design. You'll want to be sure to cover the design completely.
TIP: Since glitter is SO MESSY, I recommend placing a paper towel on your surface. It will catch the loose glitter better than a slick surface.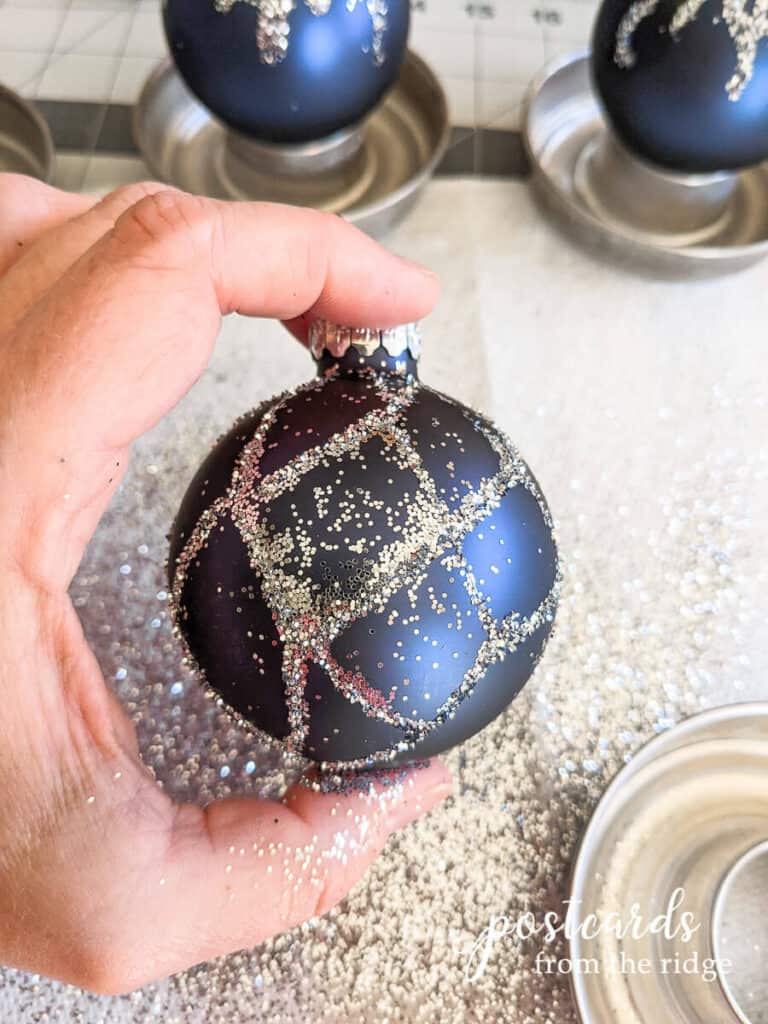 3. Remove excess glittler
Gently shake the ornament or tap it lightly to remove any excess glitter. It will be messy.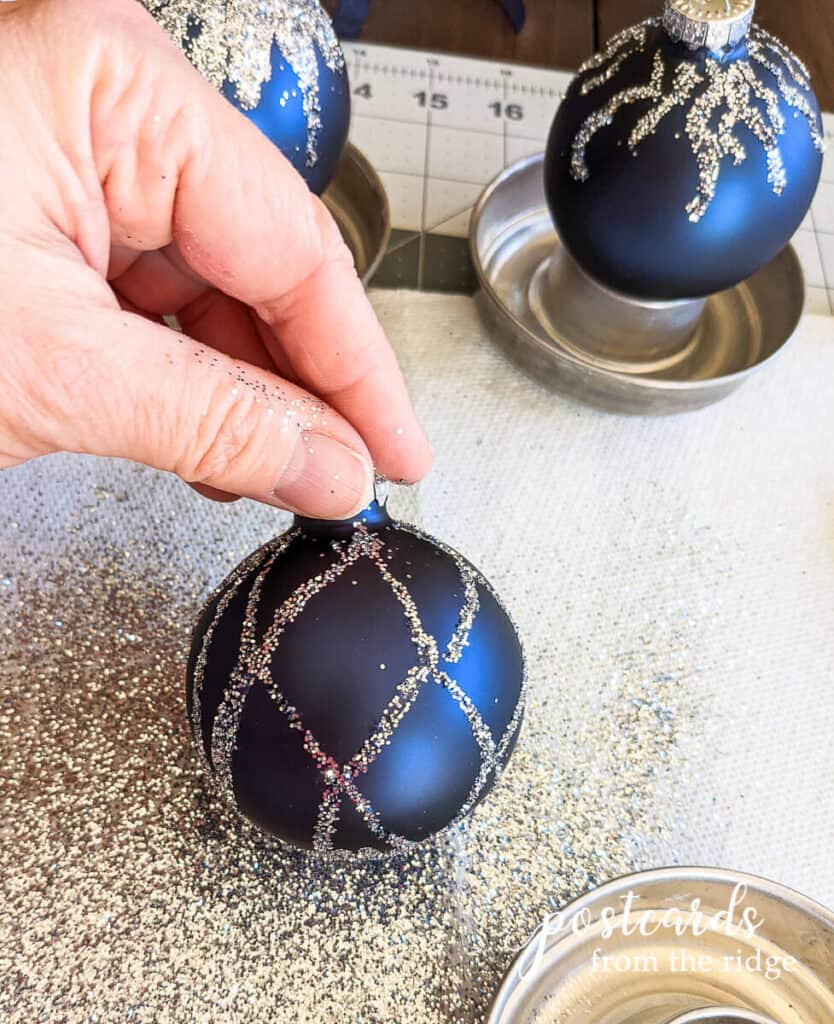 4. Add ribbon
After you remove the loose glitter add a ribbon to the top of the ornament and hang them on your tree. You can also display them on the top of vintage milk glass ornaments for a fun vignette. They make good gifts as well.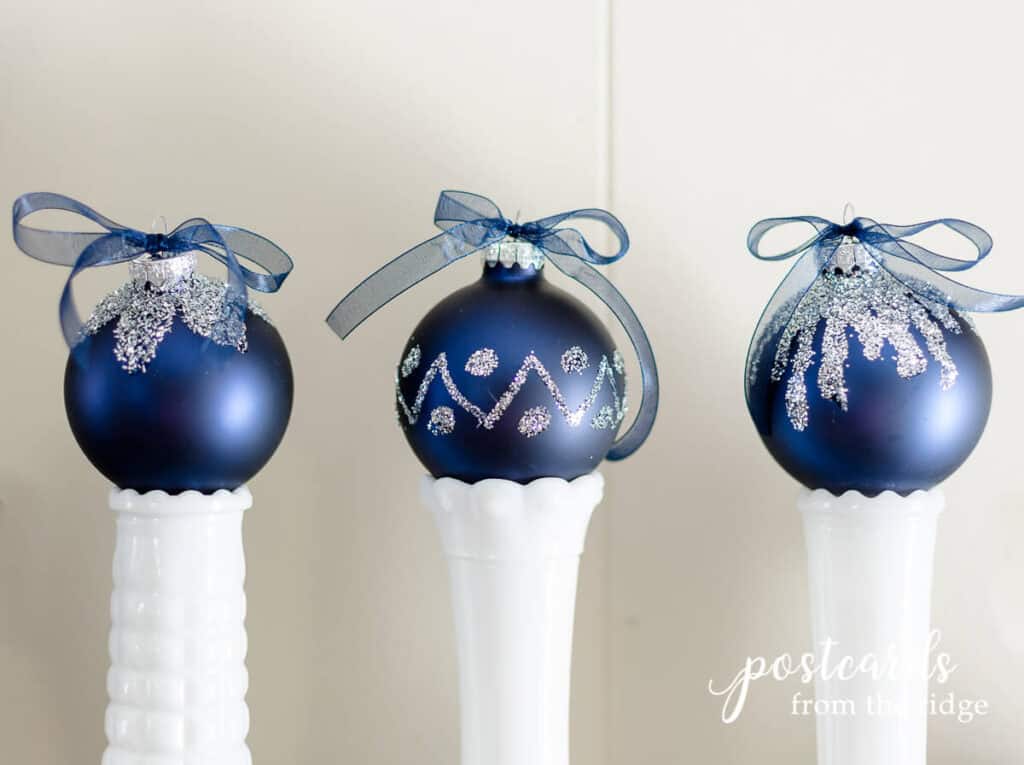 That's all there is to it! This is a fun way to dress up plain ornaments and make them more festive. Let me know what you think in the comments below!
If you like blue and white and making ornaments, you'll want to visit these posts: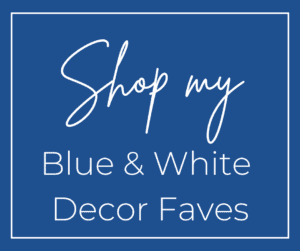 Next up on the tour is Cindy at DIY Beautify. She always has the best tutorials and prettiest ideas. Be sure to head over there next to see her adorable mitten ornaments!
And here are all the ornaments with tutorials. So many great ideas that you can make for Christmas this year.
How to add glitter designs to plain ornaments
If you're looking for an easy and fun Christmas craft then you'll love this one. It's a good project for kids or adults. Only a few supplies are needed and it can be done in a short amount of time. No artisitic talent is needed!
Materials
Solid Color Ornaments
Glue Pen
Glitter
Ribbon
Instructions
Using your glue pen, draw a design on your solid color ornaments, one at a time. You can use any design you want.
While the glue is still wet sprinkle glitter over the design. Make sure to cover the design completely.
Shake excess glitter off the ornament.
Add a ribbon to the top of the ornament.
Hang on your tree, create a display, or give them as gifts when you're finished.