5 Ways to Decorate With Candles
Thank you Chesapeake Bay Candle for sponsoring this post. All text and opinions are mine.
Creative and beautiful ways to decorate with candles
Decorating with candles is one of my favorite things to do in the fall, so when I was contacted recently about partnering with Chesapeake Bay Candle and writing a post candles, I happily said yes.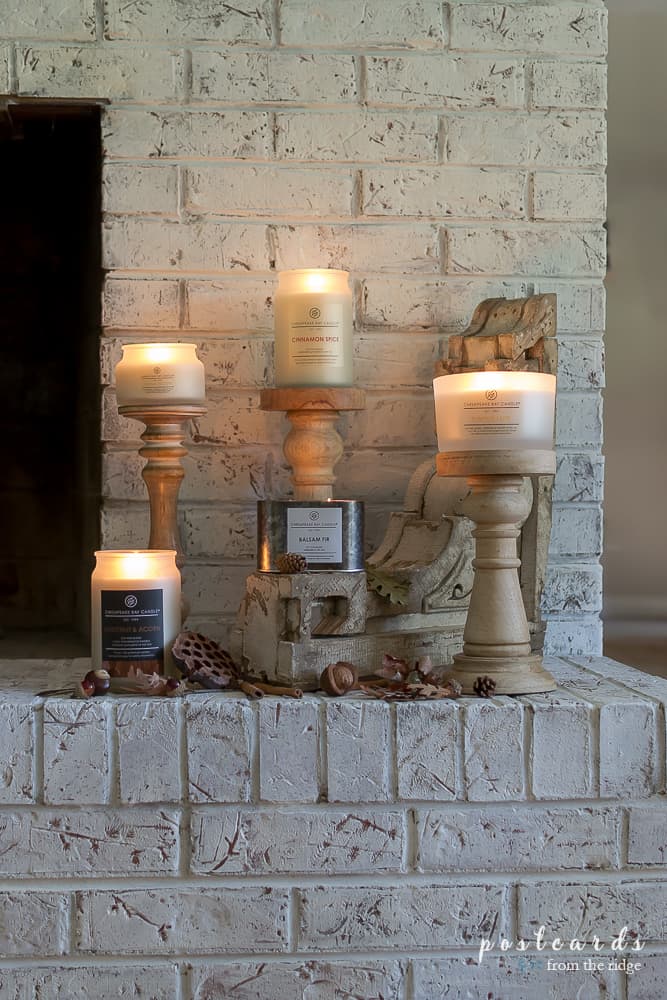 Hip, hip, hooray! It's candle season! Not that you can't burn a candle any time of the year, but they're especially nice in the fall and winter months. They add a cozy factor to your home that you just can't get any other way.
I've used lots of candles in our home and these from Chesapeake Bay Candle are by far my favorites. They have a subtle, rich scent but aren't overpowering like some candles are. They're very refreshing and soothing. And the scents are inspired by botanicals and fruits found along the Maryland shoreline.
Since I love to share decorating ideas, I thought this would be a great opportunity to share some different ways to decorate with candles. 
5 Ways to Decorate With Candles

 1. On the fireplace hearth or mantel
One of the most natural places to use candles is near your fireplace. Whether it's on the mantel, hearth, or inside the firebox, candles are the perfect fireplace accessory. See more ideas for decorating your mantels here: Mantel Decorating Ideas
The Heritage Collection jar candles have a beautiful frosted glass that's reminiscent of a worn glass bottle, floating in the ocean, softened by the salt and sea air. This gives the candles a soft, romantic glow which is always nice around the fireplace.
If you like more of an industrial chic look, each scent is also available in a two-wick tin version.
2. On a Pedestal
For an easy centerpiece or table decoration, simply add a candle and some smaller items to a pedestal or cake stand. Add as little or as much additional decor as you wish. It's all about what you like. 
3. On a side or end table
Cozy up any living space by adding a candle to an end table, side table, or coffee table. Stack them on books or add them to a tray with additional decor to make a bigger statement.
See more of my favorite fall decorating ideas here: Fall Decorating Ideas
 4. On top of pillar stand candle holders
Elevate your candles for more impact. Look for pillar candle stands with a wide enough area for your candles. Use multiple stands in a grouping for more drama, and place additional candles or decor on them. For safety, please be sure your stands are large and sturdy enough for your candle.
 5. On a long tray as a centerpiece
A super quick and easy centerpiece can be made by adding a candle and some seasonal decor to a long tray. Place it on top of a fall colored table runner and you'll have a simple, cozy table in minutes.
How to Make Your Own Candles
Love creating your own items? Making candles is easier than you might think! See my full tutorial and supply list here: How to make Your Own Candles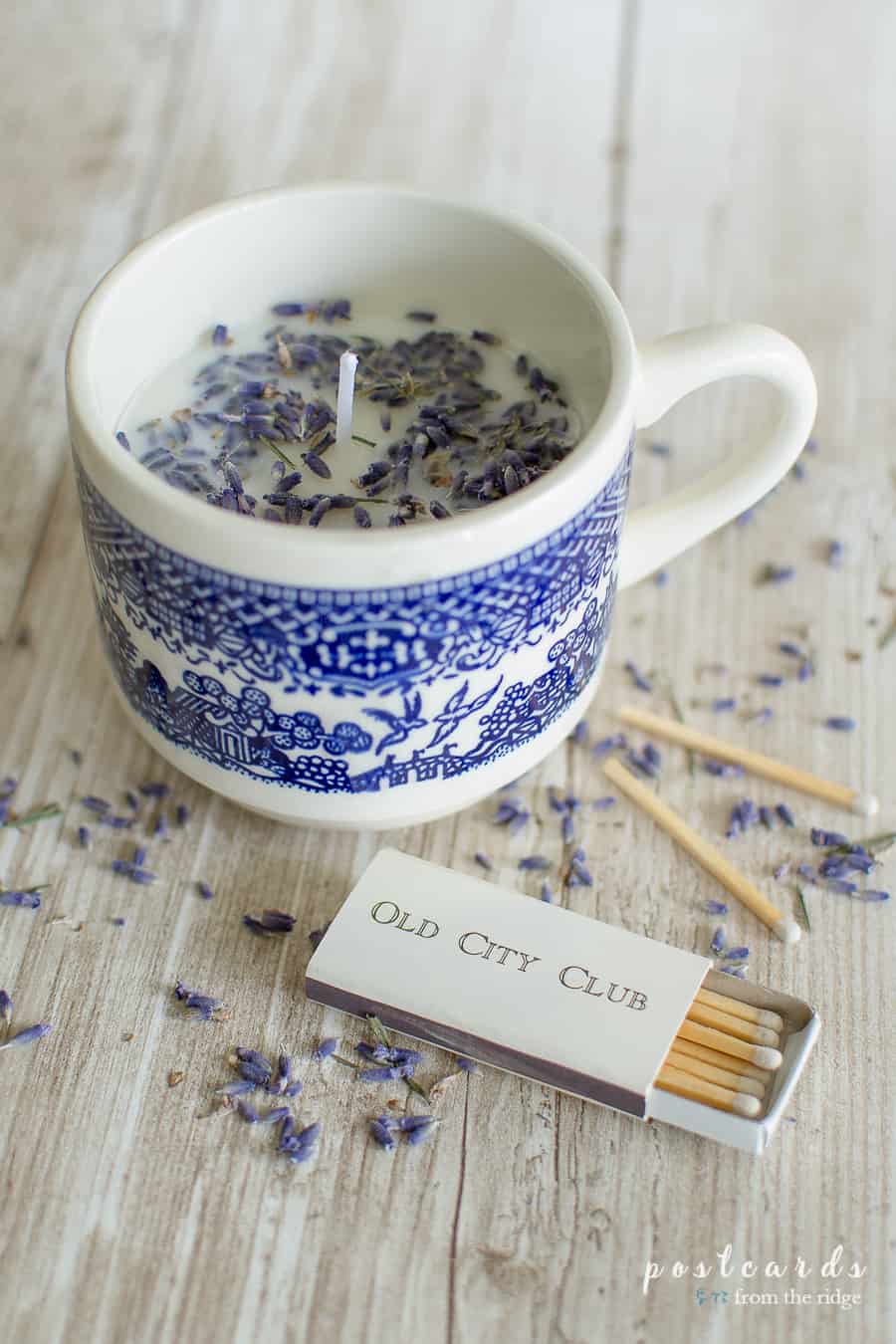 Dreamy Scents
You're probably wanting to know more about these wonderful scents. You can find all of the current scents here: Chesapeake Bay Candles .