It's time for another week of our Inspired by YOU party. We've all been busy with Thanksgiving and Christmas decorating and can't wait to see what's shared with us this week. Here's a roundup of what we've been doing.
How to make overnight guests feel pampered / Featured Etsy Sellers / Christmas in the Family Room
Feminine Farmhouse Christmas / Wayfair Housewarming Party: DIY Christmas Ornaments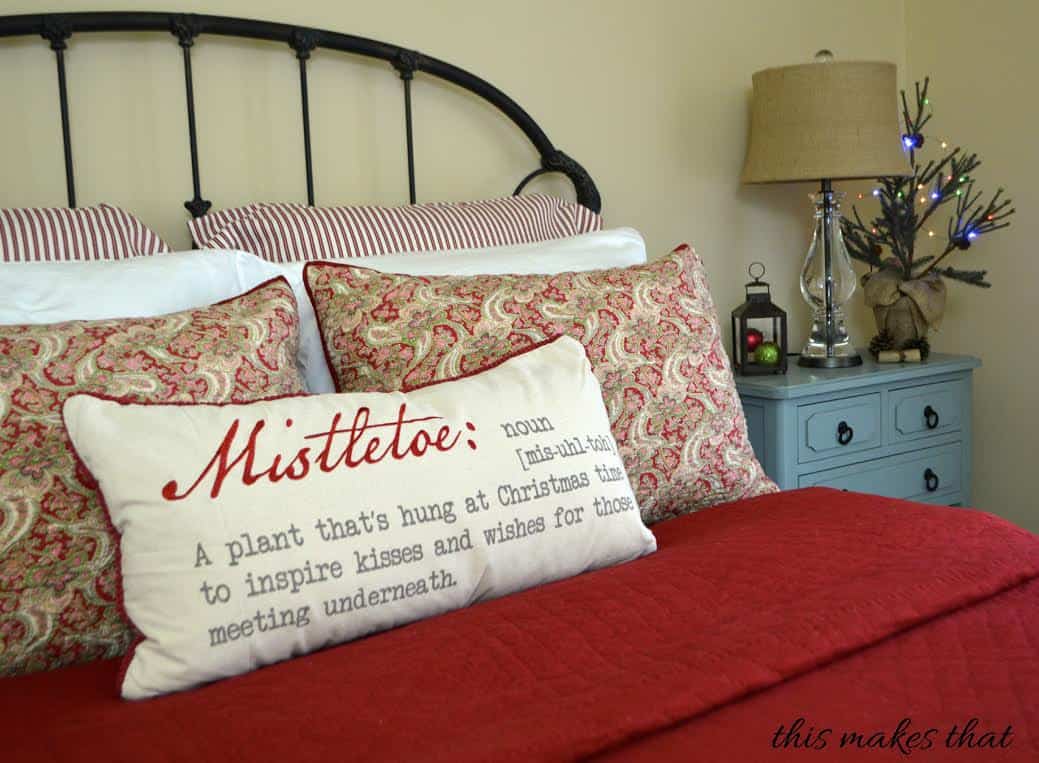 5 Ways to add holiday charm to a bedroom
And now it's time for you to share what you've been up to this week. Did you host or cook for Thanksgiving? Have you started your Christmas decorating? Did you find any Black Friday deals? Let us know and you might get featured on all 4 blogs! In case you missed it on Friday, go here to see the features from last week.
Scroll to the bottom to link up your post.
Thanks so much for dropping by!
Coming up next –
Holiday house tours.
A countdown to Christmas
Dozens of ideas for mantels, tablescapes, wreaths, and crafts for the holidays.
The best way to organize and store your seasonal pillows and bedding.
And more! Whew, I'm tired just thinking about all of it!
Thanks so much for dropping by my little space on the world wide web!
XOXOX,
Angie
If you're new here, sign up for email here or follow along here so you don't miss a thing:
Email * Facebook * Hometalk * Pinterest * Twitter * Instagram

For handy tips and tutorials, go here.

To see my painted projects, go here.

For tasty recipes from my kitchen, go HERE.
For some simple tips for capturing a great photo, go HERE.
Go here to learn about having an online design or color consultation.
And go here for dozens of photos, ideas and favorite paint colors.