Friday Features Week 2 Inspired by You
Have you recovered from Thanksgiving yet? I'm still wearing my elastic waist pants from all the wonderful food that I ate! But I'm in full Christmas decorating mode now. For this week's Inspired by You there are some awesome DIY Christmas decorations made with fabric and wood scraps. There were so many great submissions this week (go here to see them all), that is was difficult to choose, one again! Here's what we were inspired by!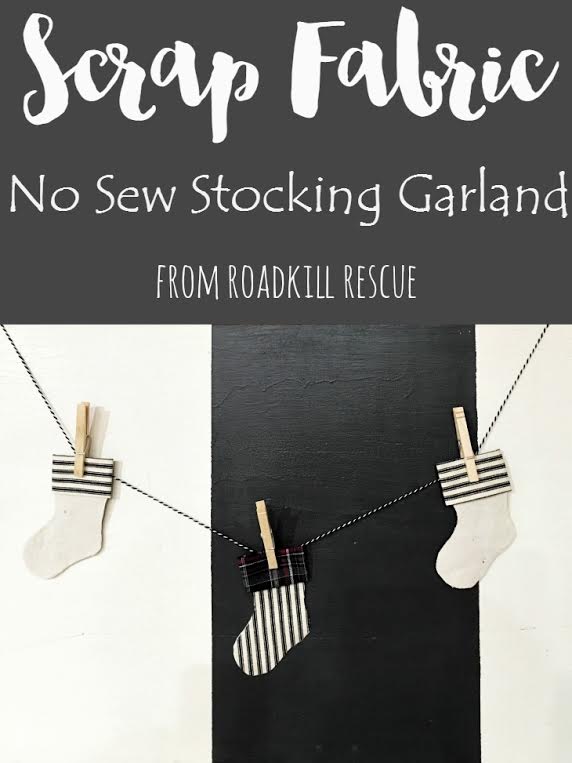 Roadkill Rescue Scrap Fabric No Sew Stocking Garland
10 minute Christmas DIY Ornament
Crafts and Coffee No Sew Fabric Ornaments
2 Bees in a Pod Wood Slice Christmas Ornament
Congrats to our features! Grab the button below and proudly display it on your blog.
Drop back by on Sunday to share your favorite ideas and have a chance to be featured on all 4 blogs!
Coming up next –
Holiday house tours.
A countdown to Christmas
Dozens of ideas for mantels, tablescapes, wreaths, and crafts for the holidays.
The best way to organize and store your seasonal pillows and bedding.
And more! Whew, I'm tired just thinking about all of it!
Thanks so much for dropping by my little space on the world wide web!
XOXOX,
Angie
If you're new here, sign up for email here or follow along here so you don't miss a thing:
Email * Facebook * Hometalk * Pinterest * Twitter * Instagram

For handy tips and tutorials, go here.

To see my painted projects, go here.

For tasty recipes from my kitchen, go HERE.
For some simple tips for capturing a great photo, go HERE.
Go here to learn about having an online design or color consultation.
And go here for dozens of photos, ideas and favorite paint colors.