30 Pecan Pie Desserts To Try This Holiday Season
Pecan pie desserts are a holiday classic for a reason – they're simply delicious! Sweet, rich, and full of flavor, pecan pie is the perfect dessert for any family gathering.
I've gathered an amazing collection of pecan pie desserts including both pies and pecan desserts other than pies.
Whether you're hosting a holiday party or just looking for a festive treat, these 30 pecan pie desserts are sure to be a hit!
Traditional Pecan Pie Recipes
Let's start with homemade pecan pie recipes.
You can go the traditional route and simply mix chopped pecans, melted butter, brown sugar, eggs and vanilla in a large bowl for the pecan pie filling.
Some recipes also call for dark corn syrup, but I've also included options without corn syrup.
While the classic recipe is always a winner, there are plenty of ways to mix things up with your pecan pie.
You can get creative and add in some chocolate, bourbon, or even avocado!
Top it off with whipped cream or ice cream for an extra treat.
Short on time? Use a frozen pie crust. No one will know.
Pecan Pie Desserts That Are Not Pie
If you're looking for an alternative to traditional pecan pie this Thanksgiving, look no further.
There are plenty of delicious ways to enjoy pecans without making a pie.
From cookies and cakes to bars and brownies, these desserts are sure to please everyone at your table.
So go ahead and try something new this year – who knows, you might just find your new favorite dessert!
30 Pecan Pie Desserts To Enjoy This Holiday Season
There's nothing quite like a classic pecan pie during the holidays. In this roundup, you'll find 30 delicious recipes for pecan pies and other pecan desserts that are perfect for any gathering. From simple variations to more elaborate creations. So get baking and enjoy the sweet taste of autumn!
So what do you think? Did you find a new favorite pecan pie dessert to try? I sure did!
Let me know in the comments which one is your favorite.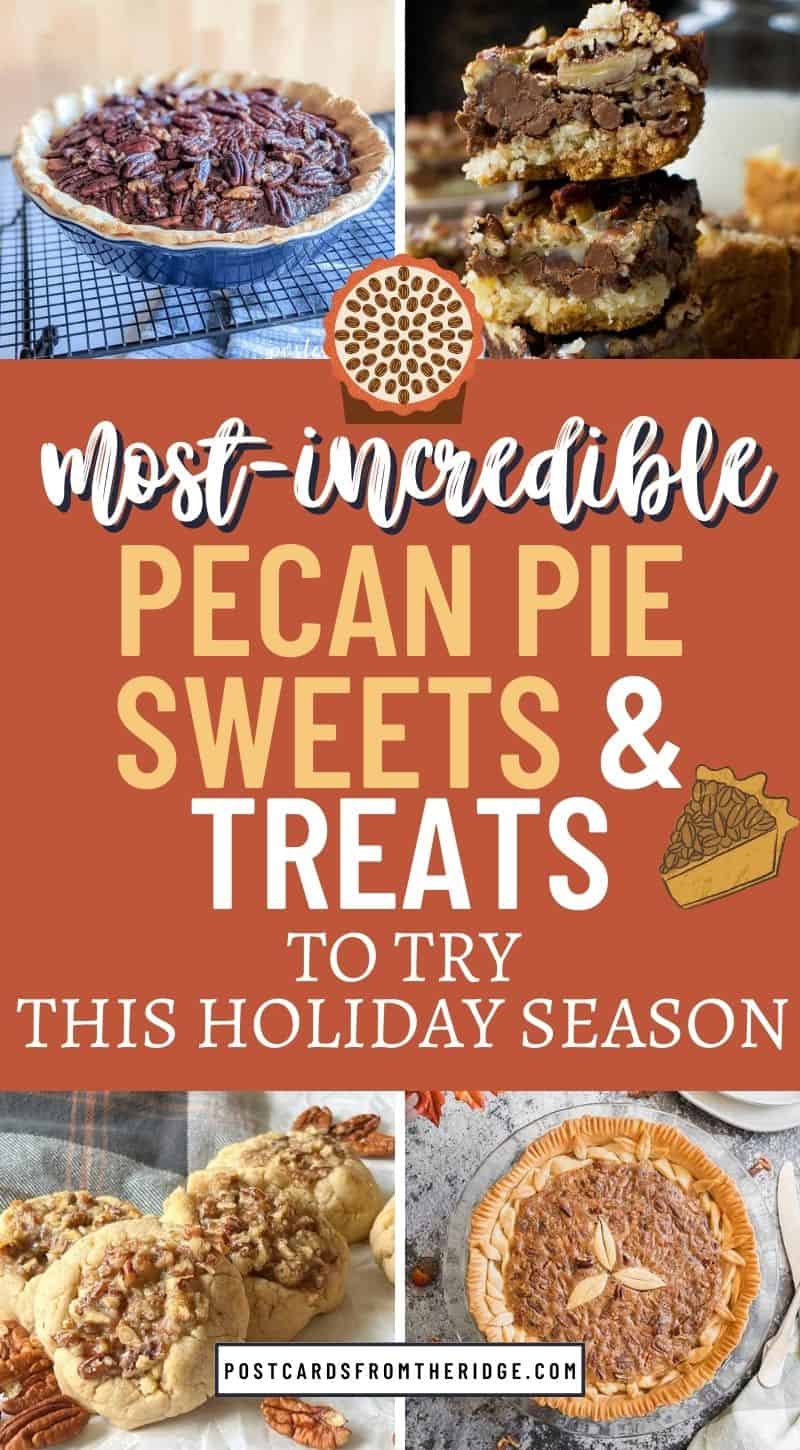 Enjoy even more dessert recipes here: