5 Iconic Things To Do in Maine
A visit to Maine will give you the opportunity to do some unique things. We crossed that trip off of our bucket list a few months ago and I'm sharing some of the best things to see and do there. If you like nature, scenery, shopping, or food you're in for a real treat!
1. Visit lighthouses
Did you know there are 65 lighthouses scattered along the rocky coast of Maine? It would take weeks to visit them all but seeing just a few is still loads of fun.
The lighthouses are all very picturesque and lovely to visit. Be sure to bring your camera and a bit of patience since there's typically a small crowd at each one. Here are just a few of them.
Cape Neddick Lighthouse
Nestled upon a grassy hill is the Cape Neddick Nubble Lighthouse with a charming old house and buildings. It's one of the most photographed lighthouses because it's so easy to get to.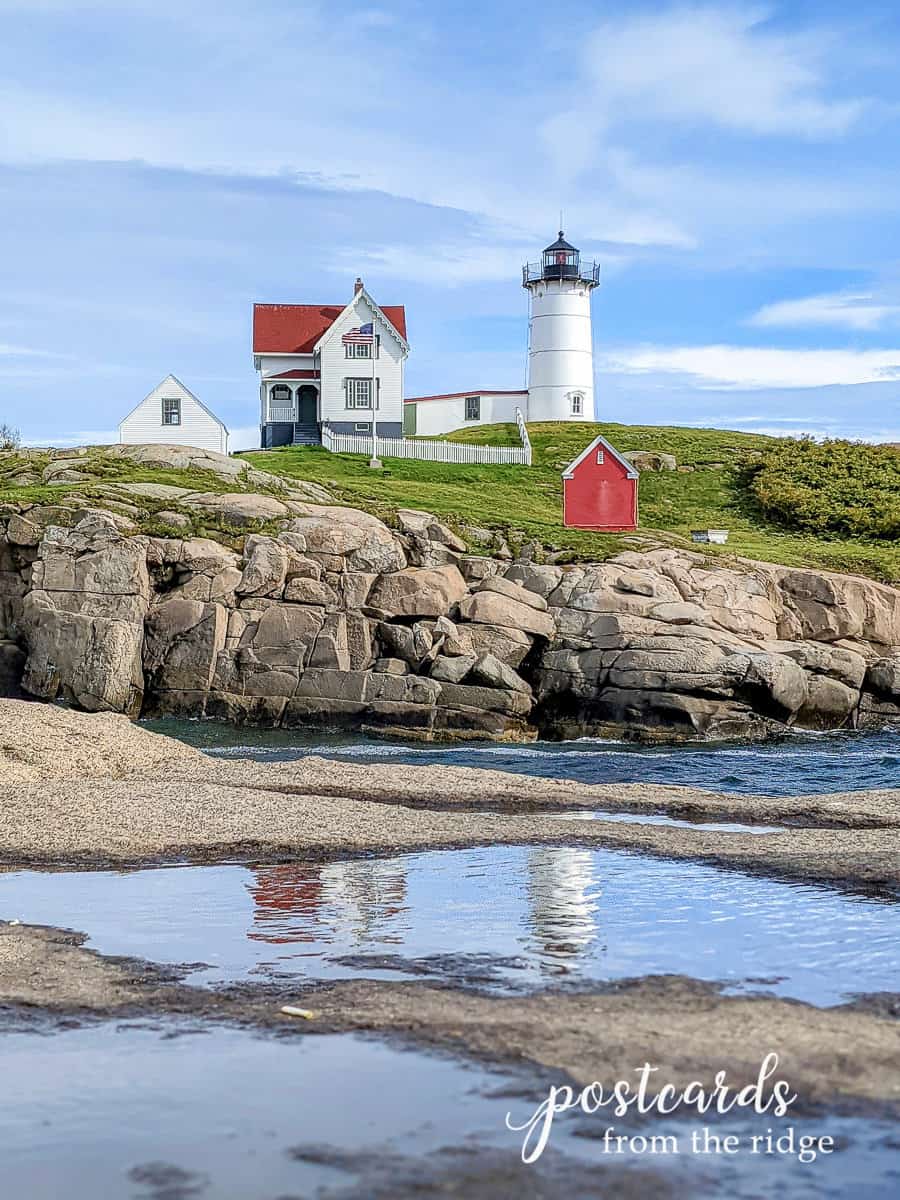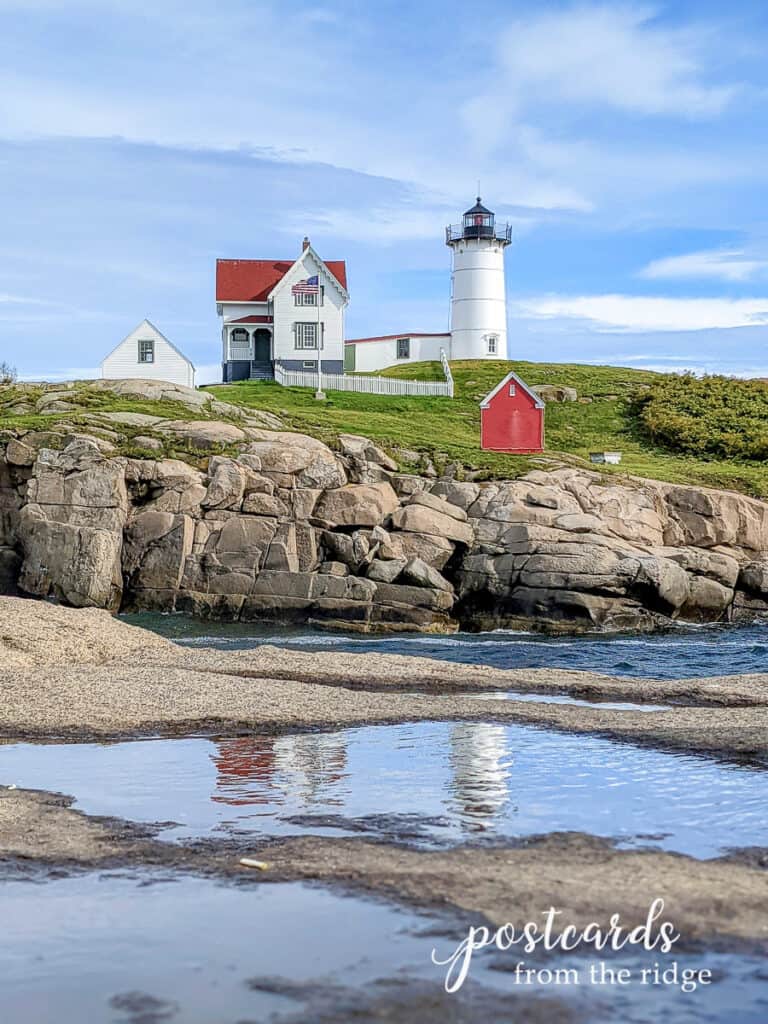 We got lucky with perfect weather when we were there and captured some great photos.
West Quoddy Head Lighthouse
Head to the northern part of the state to visit the striking West Quoddy Head Lighthouse. We visited at sunset and the colors were amazing.
Remember when Forrest Gump ran all the way across the continent and ended at a lighthouse? Marshall Point Lighthouse is where that scene was filmed! It's a small lighthouse that you can walk up to on a gorgeous wooden bridge.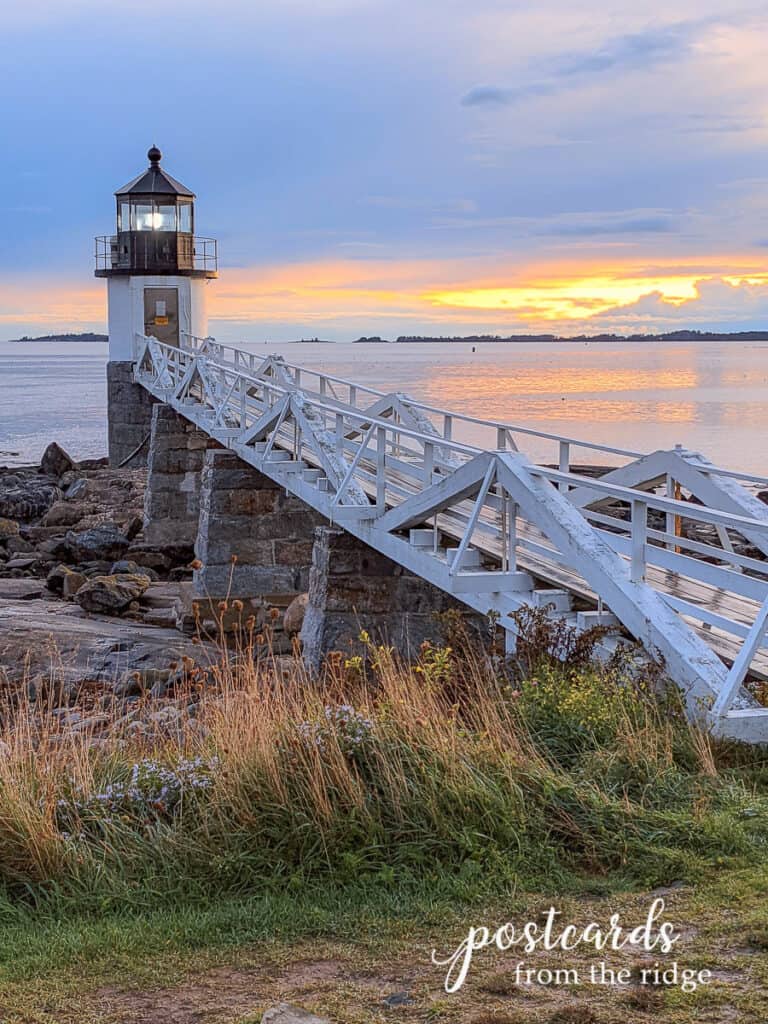 There are literally dozens of lighthouses along the coast in the lovely state. Here are a few more popular lighthouses to visit:
2. Eat some Maine Lobster
Is there anything more iconic than Maine lobster? It's everywhere. I mean everywhere. You can get them in pretty much any restaurant or in one of the many roadside restaurants.
While we were in Maine, one night for dinner we ate at a shack in someone's back yard! It was set up as a makeshift restaurant and the lobster was out of this world.
The restaurant was run by the family who lived in the home. The father went out every morning to catch lobsters.
And in the afternoon the mother cooked the lobster, corn, and amazing blueberry cobbler. Their daughters served us. Classic and delicious!
We also enjoyed the colorful lobster cages and painted buoys that were found along the coast.
This large pine tree full of colorful buoys looked like a Christmas tree. So much fun.
Pretty much every little harbor looks like this with fishing boats gathering their daily catch.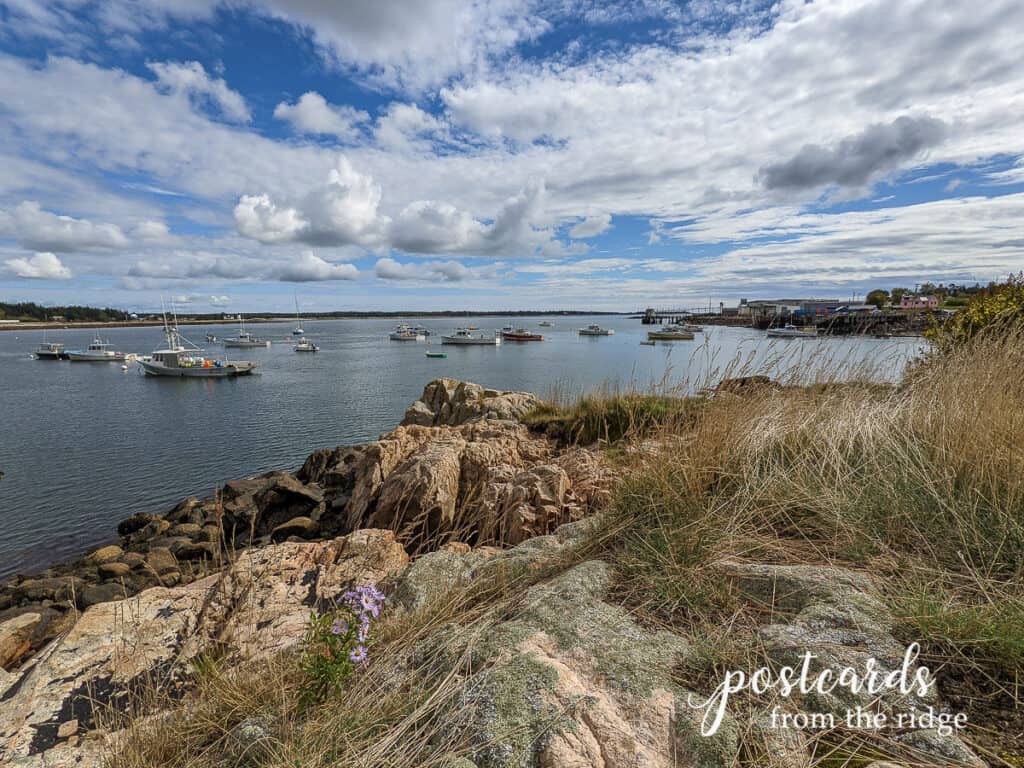 And the Big Jim lobster man in Prospect Harbor is truly a sight to see. He's huge!!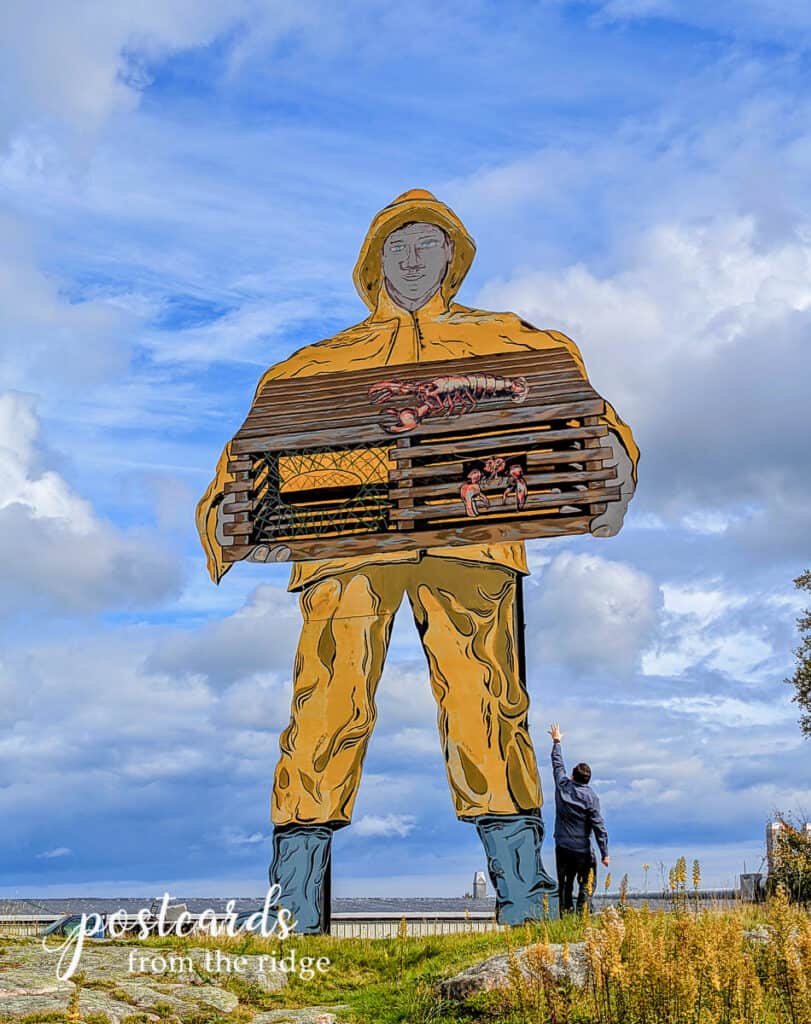 3. Visit Acadia National Park
A visit to Acadia National Park is definitely a must when you visit Maine.
Jordan Pond Path
One of our favorite parts of the park was the Jordan Pond Path. There's a trail that goes around the lake and every spot has a beautiful view.
Most of the trail is flat but there is a short stretch of it where you'll have to maneuver over some rocks. Doing the entire loop isn't recommended for strollers or people with mobility issues.
You can see "The Bubbles" below from the edge of the Jordan Pond Path. It's a great hike if you want to push yourself a bit.
Sunrise at Cadillac Mountain
It's worth the 4 a.m. wake up to see the sun rise on Cadillac Mountain. The view is spectacular but be sure to bring a warm coat and blankets. It's windy and cold up there.
NOTE: You'll need to make a reservation because it's a very popular attraction and the parking spaces are limited. You can go here to reserve your spot: Cadillac Summit Road Sunrise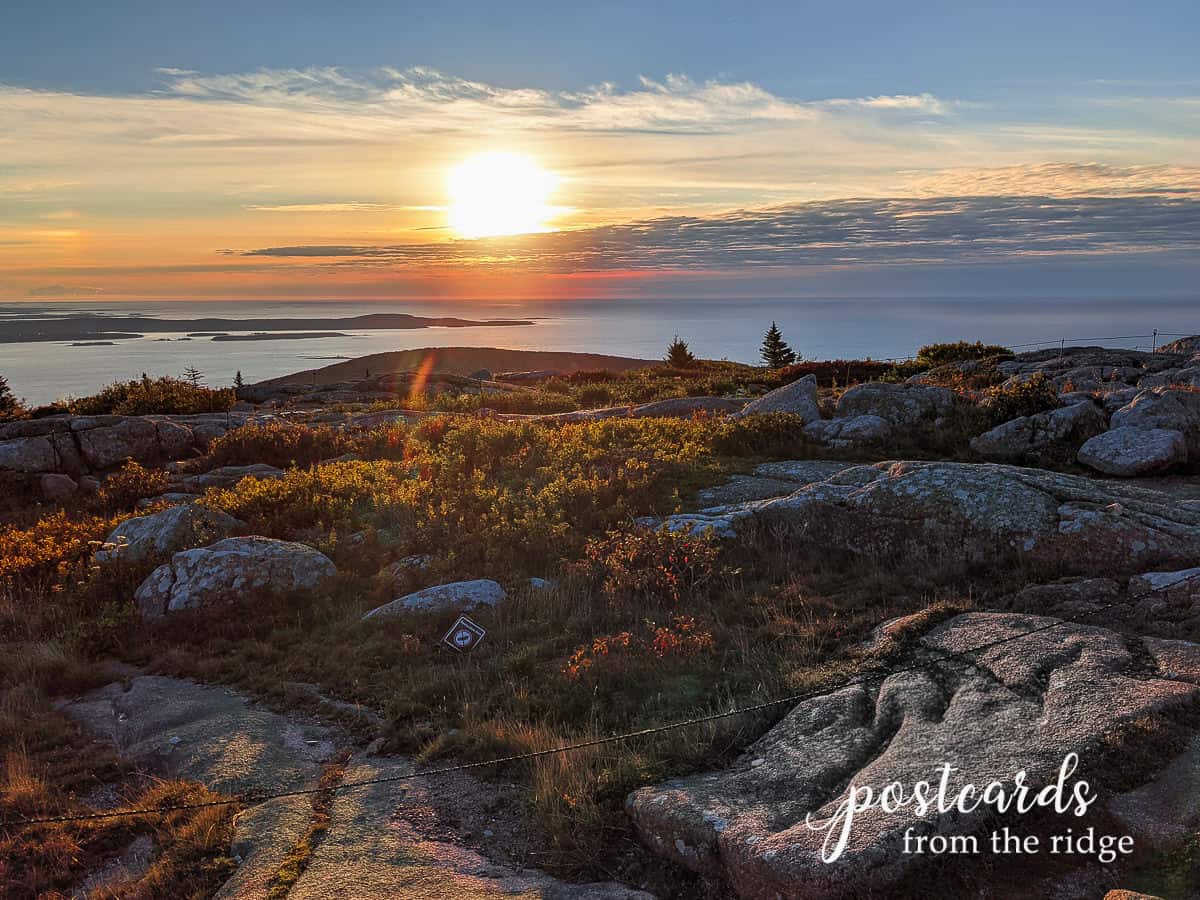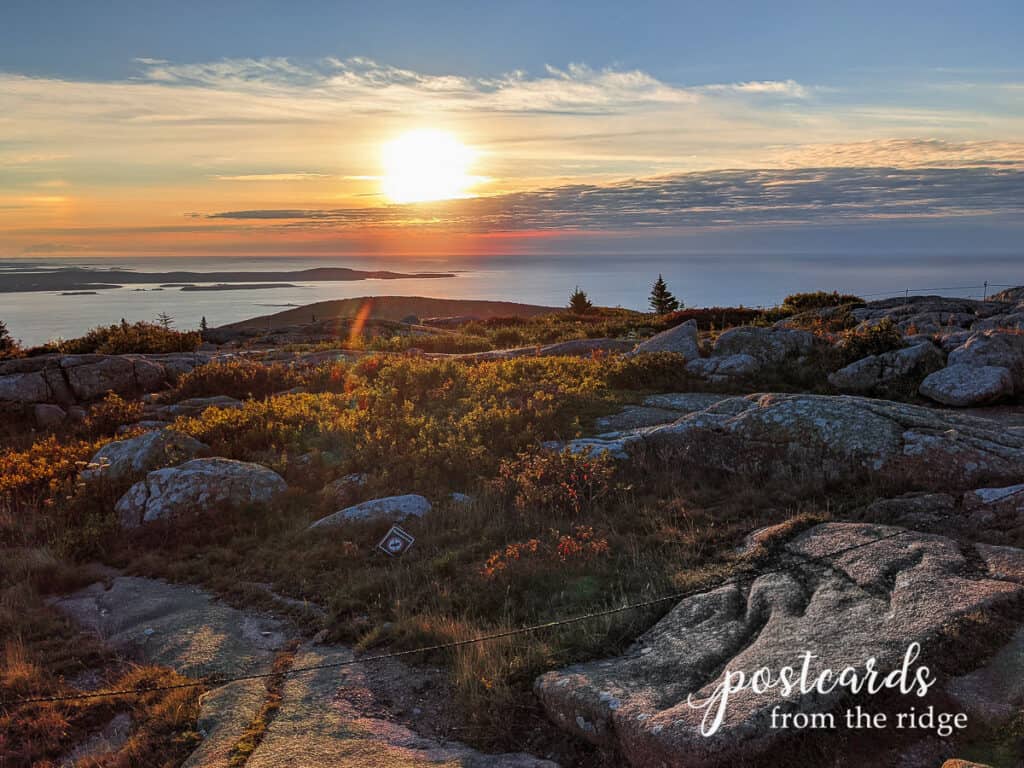 For the best experience with tons of information get the audio self-guided tour here: Acadia National Park Self-Guided Driving Tour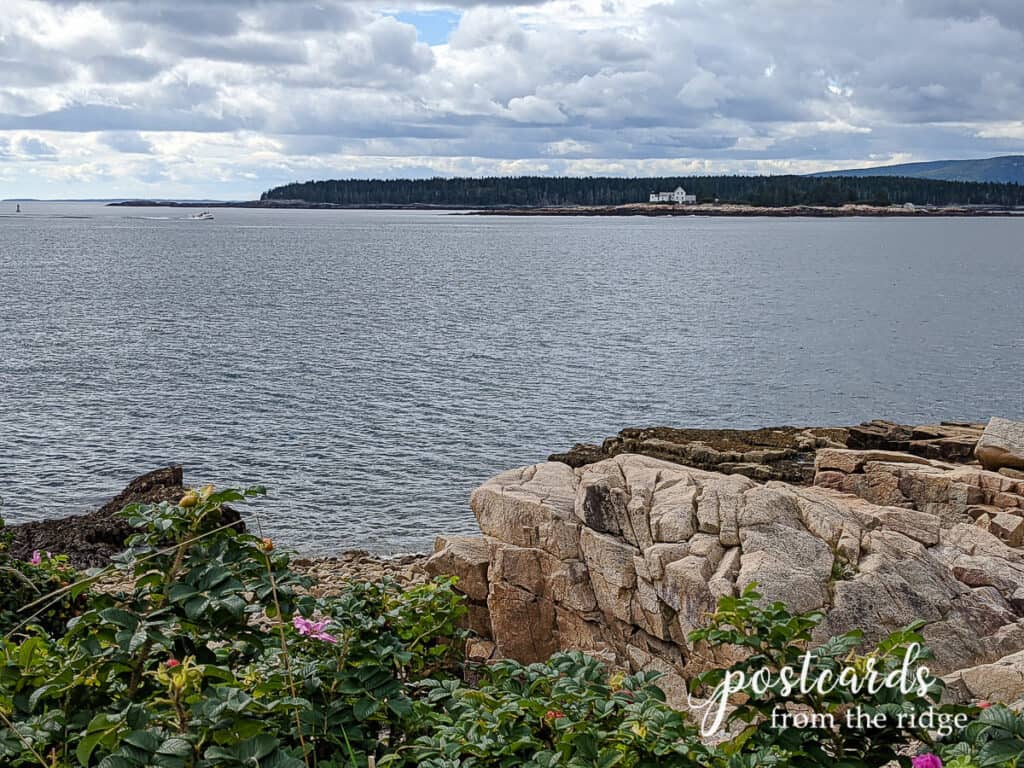 4. Shop at the LL Bean flagship store
If you love well-made outdoorsy clothes and gear then you must visit L.L. Bean. Located in Freeport, it's actually more of a campus than a store because there are several specialty shops in addition to the giant main store.
The Bike, Boat, & Ski shop has anything you'd ever need for outdoor sports in Maine or elsewhere. There's gear galore and tech clothing as well. And there's a hunting and fishing shop too.
Of course you'll have to check out their famous Duck Boots while you're there too.
While you're in Freeport be sure to visit the other great shops there, including many outlets shops.
5. Eat a Whoopie Pie
What's a whoopie pie? It's two fluffy little cakes with a light frosting between them. Legend has it that the first whoopie pies were created in Maine in 1925. If you've never had one then you're in for a real treat!
I made a version of them a couple of years ago that's a little smaller than the original, and here's what they look like.
Get the recipe here: Red Velvet Whoopie Pies with Cream Cheese Icing
Bonus – Savor the Small Towns
The small towns scattered across the state are so charming. This tiny library in Dorcas was so adorable that I had to photograph it. There are similar scenes in most of the small towns along with beautiful old New England homes.
Looking for more ideas of what you can do while in Maine? Be sure to read this article: Things to do in Maine
Be sure to check out my curated list of travel must-haves here: Favorite Travel Items
Have you visited Maine? What were your favorite things there? Leave me a comment below and let me know.