Summer Front Porch Decor ~ Procrastinator's Tour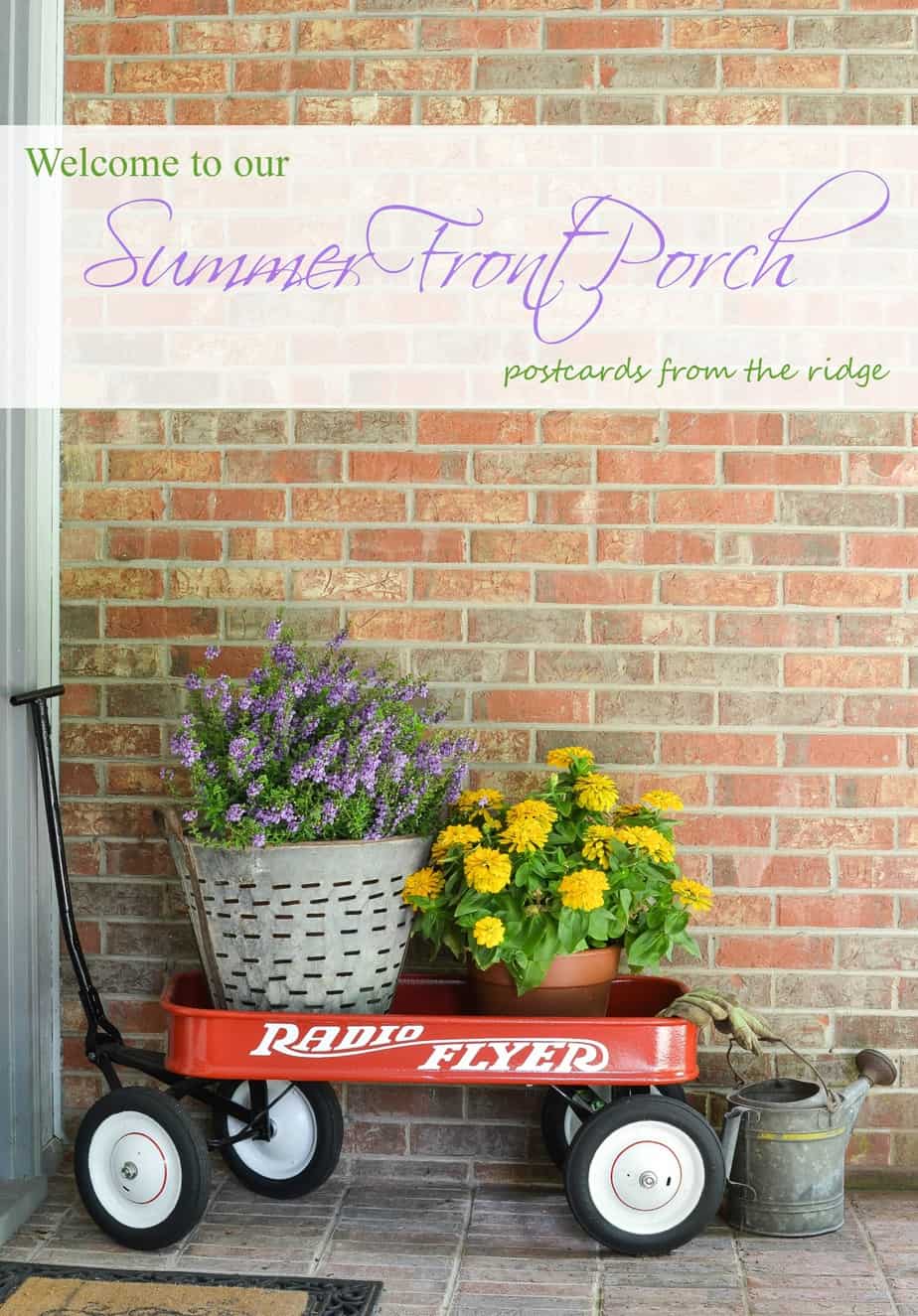 Lazy hot days. Icy cold drinks. Sunshine, laughter, and flowers. That's what summers are made of. Or something like that. We've got the flowers and the hot days for sure. And are sharing some of what summer means to us today on our front porch tour, part of the Procrastinators Summer Porch Tour. Better late than never!
What's a procrastinators tour? It's a group of home decor and DIY bloggers who have exciting, busy lives and are just getting around to decorating and showing their porches. The exciting lives part might be a stretch (for me at least), but you get the idea. You've seen lots of other summer porch tours but we're just now doing ours. Saving the best for last, no doubt! 🙂
All of the procrastinating bloggers are listed at the bottom of the post so be sure to drop by and see their amazing porches and say hello while you're there!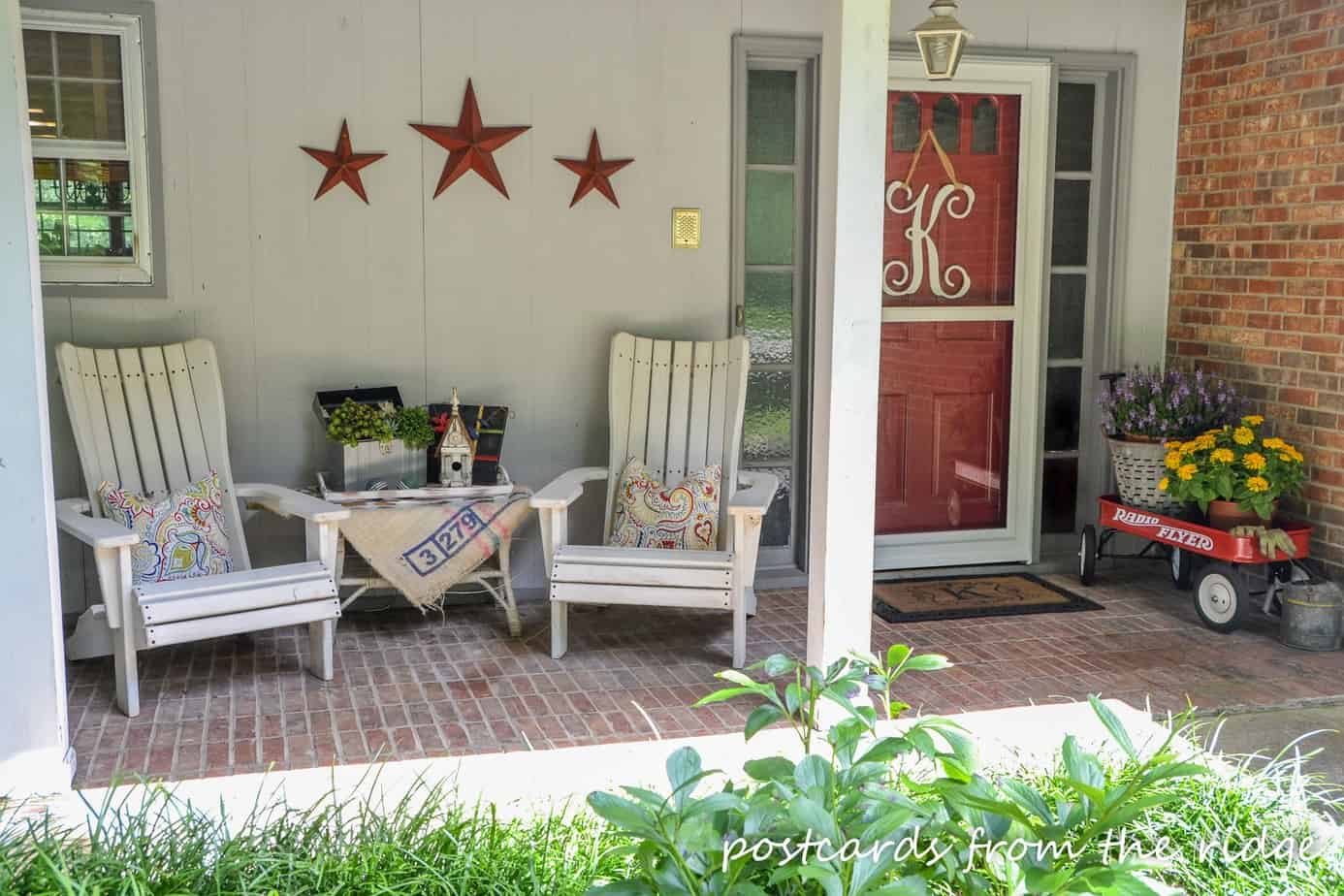 *Disclosure: this post contains affiliate links to my favorite items in case you're interested in finding for your own home. For full disclosure statement, go here.*
Our home and front porch is nothing fancy, although we did get a new storm door this spring. lol. The house is slated to be painted soon and the gray will be gone. The gray is okay, but I'm really looking forward to a new look for the siding. Hopefully this fall when the weather cools off that project will be completed. It will be a medium taupe/gray color.
Anyway, the Adirondack chairs got a good scrubbing and I added a couple of outdoor pillows for some color and comfort. My brother-in-law made these chairs for us a few years ago and we love them.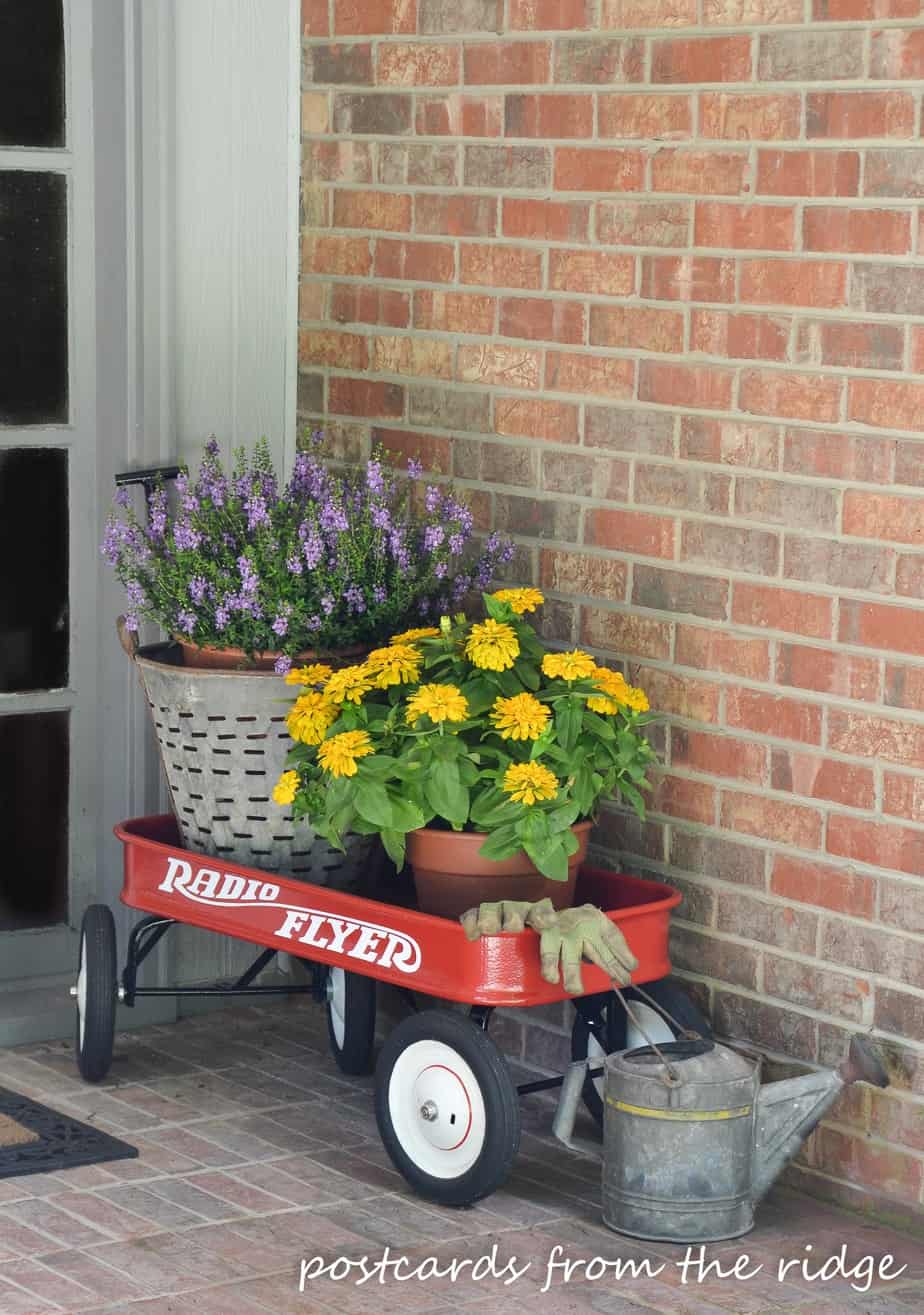 I just got the old red wagon last week and am completely smitten. It was my dad's when he was a little boy and his eyes glisten when he talks about how much he used to ride in it. His uncle (my great uncle) completely restored it for him a couple of years ago and it's in perfect condition now.
On the table between the chairs, I put some succulents in and old metal file box and put a couple of old wooden croquet balls out for display.
The tic-tac-toe adds another pop of color. The church birdhouse was made from old building materials. I bought it at a craft fair in Nashville about 10 years ago.
Use large pots of flowers in a wagon and set out an old watering can for more character. A vintage olive bucket is a fun way to add more character to your outdoor decor.
The purple and yellow look so happy together in that vibrant red wagon. I love walking up to this whenever I come home.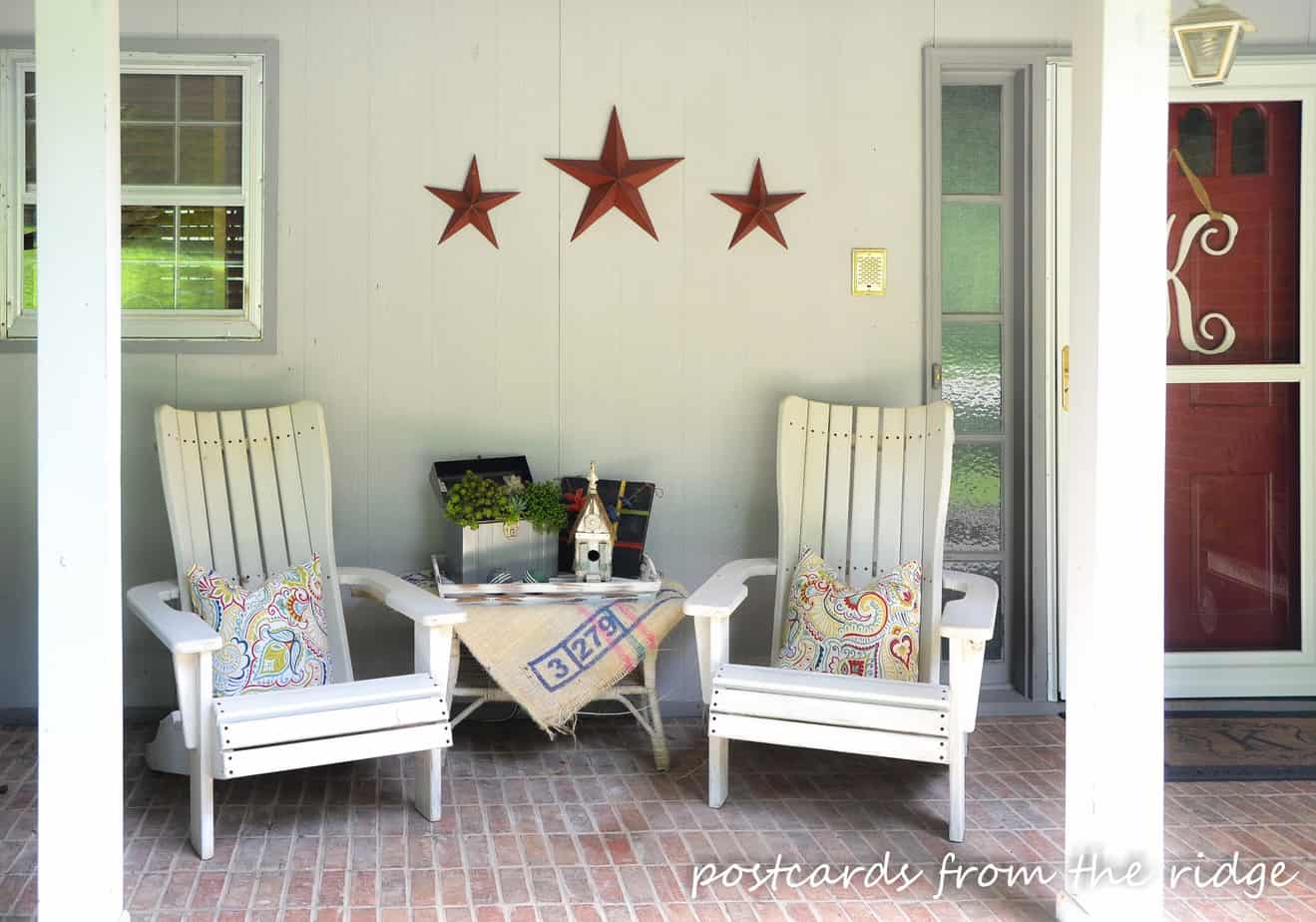 That does is for our summer front porch tour. Thanks so much for stopping by. What's your favorite thing here?
Do you like this look?
Go here to find a red wagon of your own.
For white Adirondack chairs go here.
The red metal stars can be found here.
Vintage metal olive buckets are available here.
Don't forget to visit all of my procrastinating pals and see what they've done to their porches. There are some great ideas! Just click on the following links to visit them.
DIY Girl Cave
Sharing today's post here:
Something to talk about at Concord Cottage
XOXOX,
Angie
If you're new here, sign up for email here or follow along here so you don't miss a thing:
Email * Facebook * Hometalk * Pinterest * Twitter * Instagram

For handy tips and tutorials, go here.


To see my painted projects, go here.

For tasty recipes from my kitchen, go HERE.
For some simple tips for capturing a great photo, go HERE.
Go here to learn about having an online design or color consultation.
And go here for dozens of photos, ideas and favorite paint colors.
Thanks so much for dropping by my little space on the world wide web!