Mason Jar College Survival Kit
 Is your favorite young person leaving for college? Here's a fun little mason jar DIY college survival kit that has many little essentials that they might need in a pinch.
This post contains affiliate links for your convenience. I may make a small commission on products purchased with my link, but your price does not change. For full disclosure go here: Disclosure and Policies. Thank you for supporting my site.
College Survival Kit
Friday is move-in day for my college freshman. She's so excited and also a little anxious. What a great time for a young person…a brand new chapter in their life. They can reinvent themselves if they choose, make lots of new friends, learn to live (somewhat) independently, and gain all kinds of new knowledge.
My husband and I of course have mixed emotions about it all, but it's a good thing overall. We raise them to be independent, thinking young adults who make good choices. We hope that they'll not only survive but thrive when they fly the coop!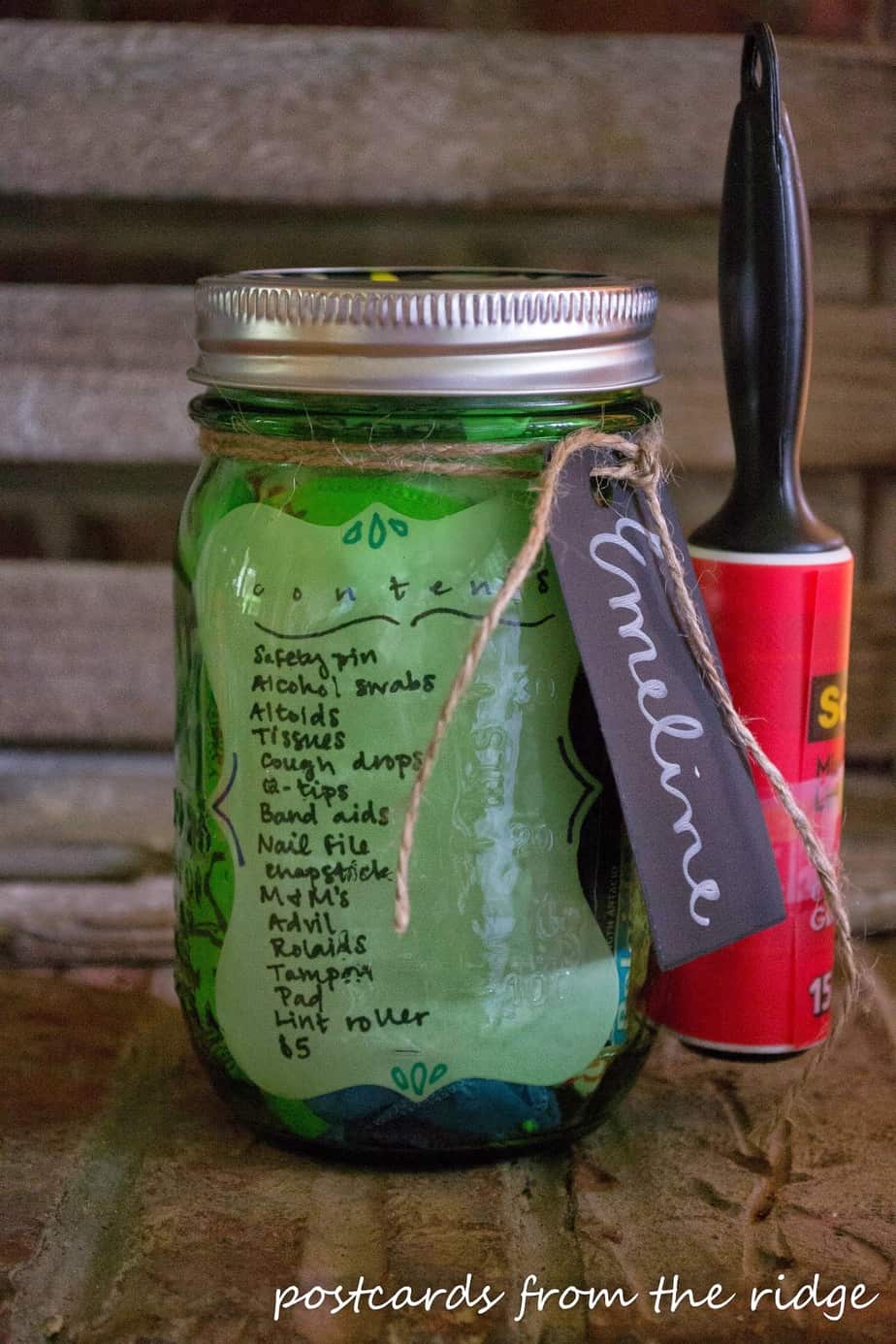 Anyway, I had told my daughter earlier in the summer that I wanted to make some kind of college survival kit for her and her college-bound friends, who are sometimes referred to by me as my other kids.
These kids young people have been a part of our lives for 8+ years now and are like family. They've been at our home for sleepovers, weekday lunches, parties, and more. I would adopt any of them any day of the week.
I put together a little something to help out my "other daughters" and my own daughter in minor emergencies. And don't worry, I'm also giving some things to our favorite college-bound young men, but the ingredients are slightly different and the packaging isn't quite as cute, of course. 🙂
Even though they will be on their own for getting up and getting to class on time, making sure their laundry is caught up, and many other things, there might be times when they need something to help out in a pinch.
Hence the college survival kit.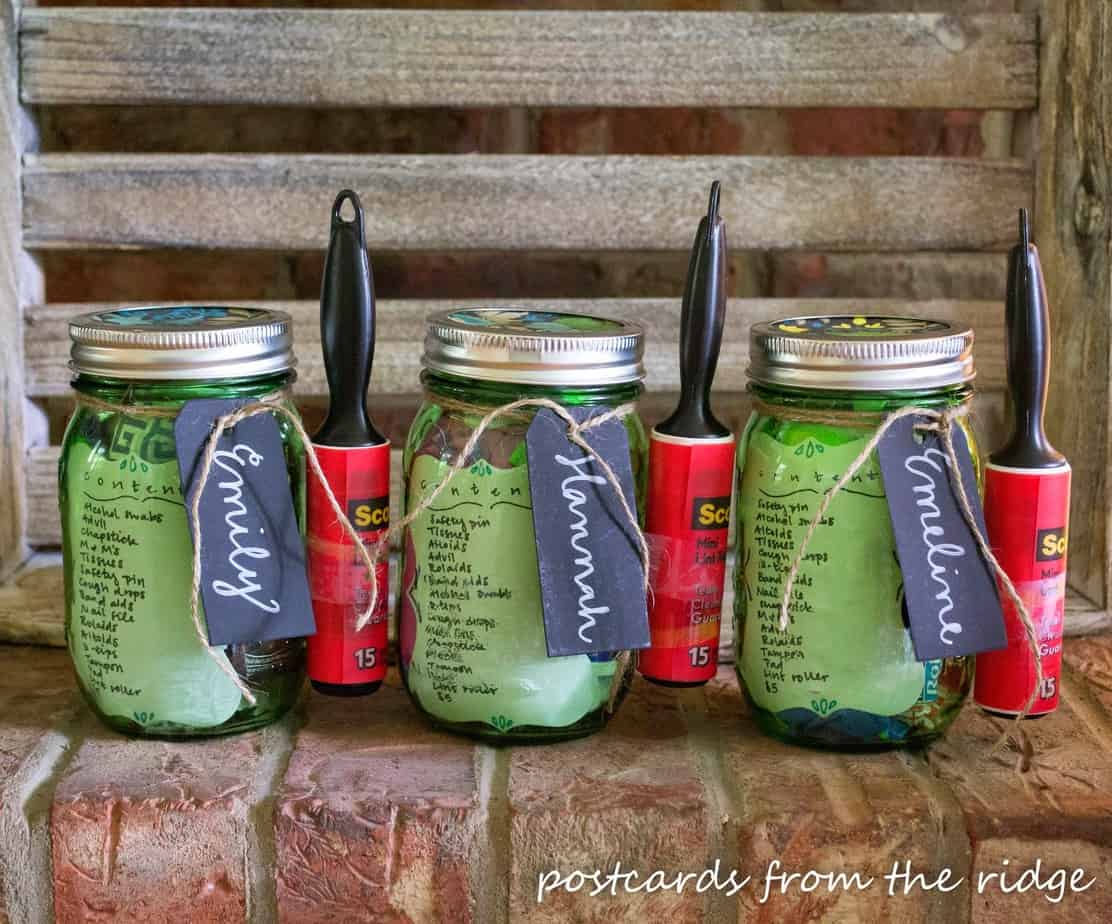 COLLEGE SURVIVAL KIT FOR GIRLS: 
Click on any bold  item for multi packs that are priced great. Or see the whole group of items in a collection here: College Survival Kit items
Q

tips

advil trial size
chapstick or Burt's Bees Lip Balm
tampon
pad
safety pin
cough drops
m&m's
$5 since college students are always broke
You can customize the kits with anything you think might be needed. And spend as little or as much as you want. It's truly the thought that counts.
My high school freshman daughter helped me pick out the supplies and the scrapbook paper. She has excellent taste and knows exactly what her older sister and her friends like.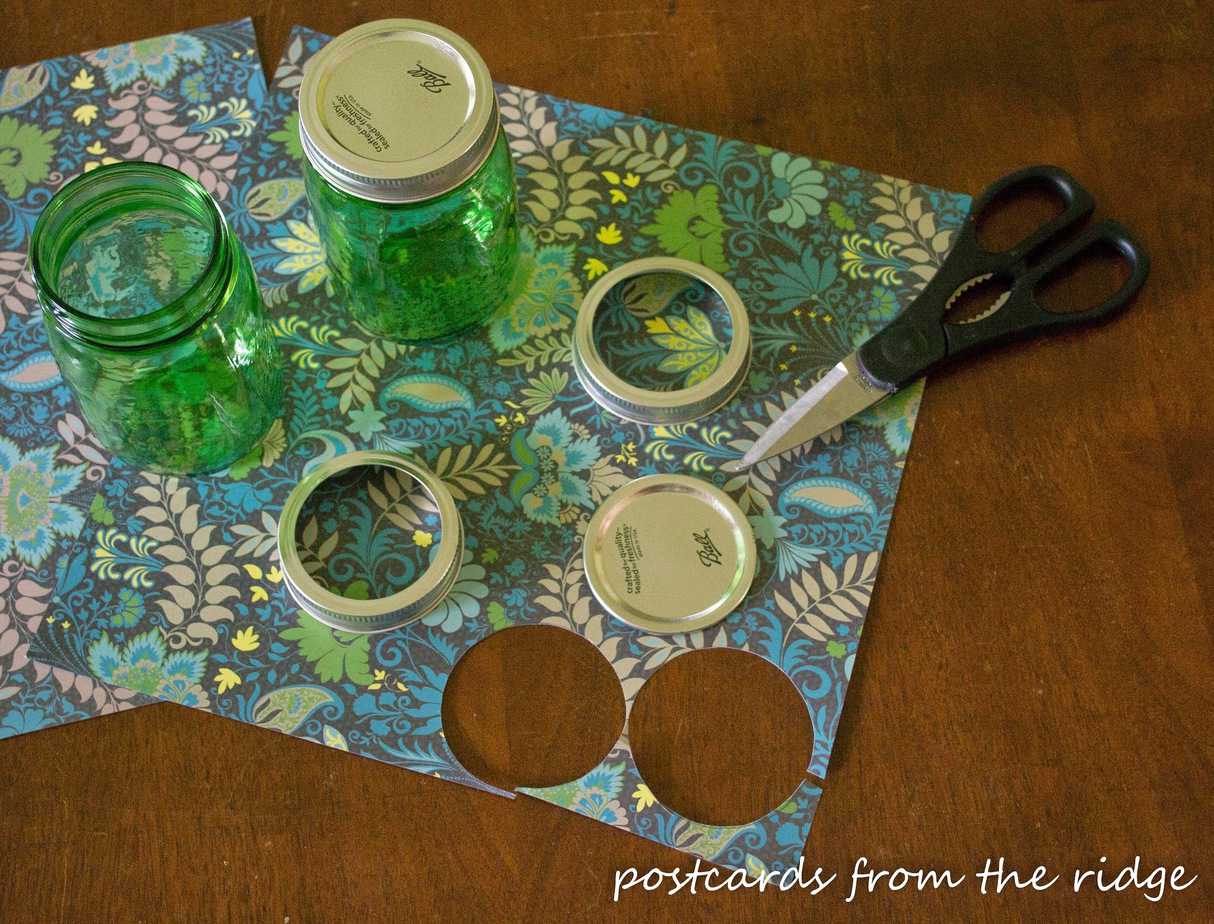 We cut circles out of the scrapbook paper and glued them to the lid, but these Mason Jars are pretty all by themselves.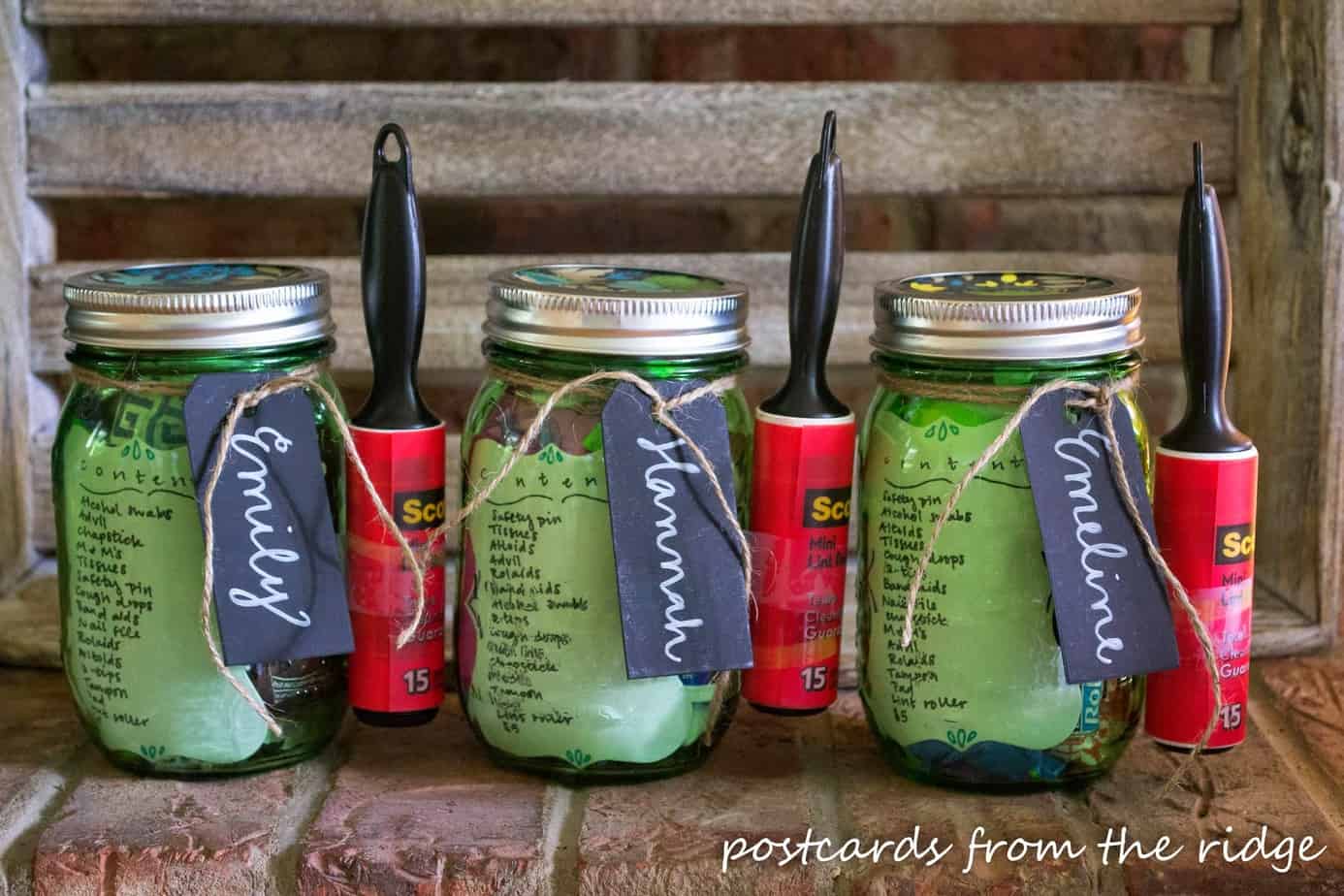 We arranged all of the supplies inside the jars including a list of the contents. Then we attached a chalkboard gift tag with some twine.
The mini lint rollers wouldn't fit inside the pint jars so I taped them to the outside. In case you're wondering, I had my oldest daughter do the writing. She loves to write and draw and is really good with things like that. Both of my daughters are!
Similar chalkboard tags can be found here: Chalkboard Gift Tags
I hope the girls like them or at least appreciate them! I know I would have loved something like this when I lived in the dorm MANY years ago!
Here are the things that my daughter says she couldn't have survived without in college:
College Essentials – What you really need while you're away at college
Need ideas for a fun graduation party including a photo booth? Visit this post for some tips:
Graduation Party Ideas including Fun Photo Booth
Thanks so much for dropping by!