Dorm Room Essentials – What They Really Need
Sending your child to college is an exciting time that they've looked forward to for years. And it's definitely a bittersweet time as a parent. But before you send them off you'll want to be sure that they have all of the dorm room essentials to help them feel comfortable and have a successful year.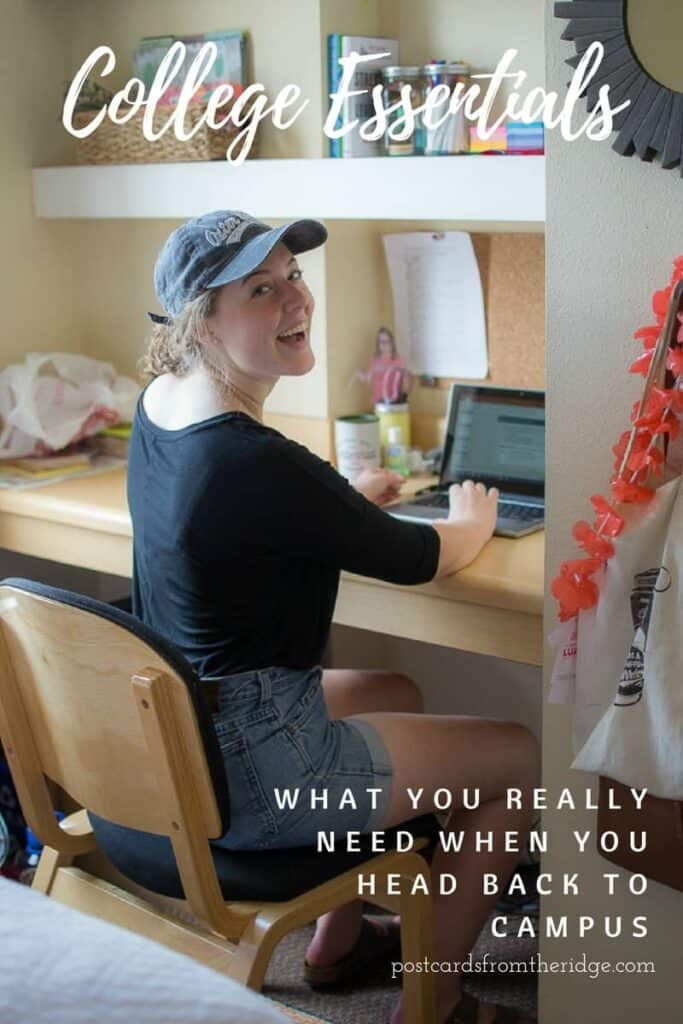 Dorm Room Essentials
If you're a regular reader, then you know that we've had a child in college since 2014. Not the same one, thankfully. Our youngest starts her final semester this fall so we're very familiar with college dorm room essentials and what they really do need.
It gets a somewhat easier each year, but it still makes me a little teary-eyed every time I come home knowing that she doesn't live here anymore. The fact that she's very happy there and some great friends makes us feel much better about it. And sending her off with all that she needs makes her life less stressful.
There are a handful of items that have made her life on campus much better and a couple of things on her wish list for making things even easier. Today I'm sharing her list of 7 dorm room essentials as well 9 things that make college life a little easier.
Some of these items you already know about, but there are a couple that you might not have thought of and that you or your student would benefit from having. There are several great sources depending on your budget.
Over the past 9 years we've found that these are the best resources for college dorm room essentials. And most of them will allow you to order online and pick up in the store closest to campus if you need that option.
8 Dorm Room Essentials
1. XL Twin Sheets & Bedding
Although some dorm rooms actually have full size beds most of them still have extra long twin beds. And guess what? That means the twin sheets in your linen closet won't fit. But don't fret, these are readily available in the weeks leading up to the start of college.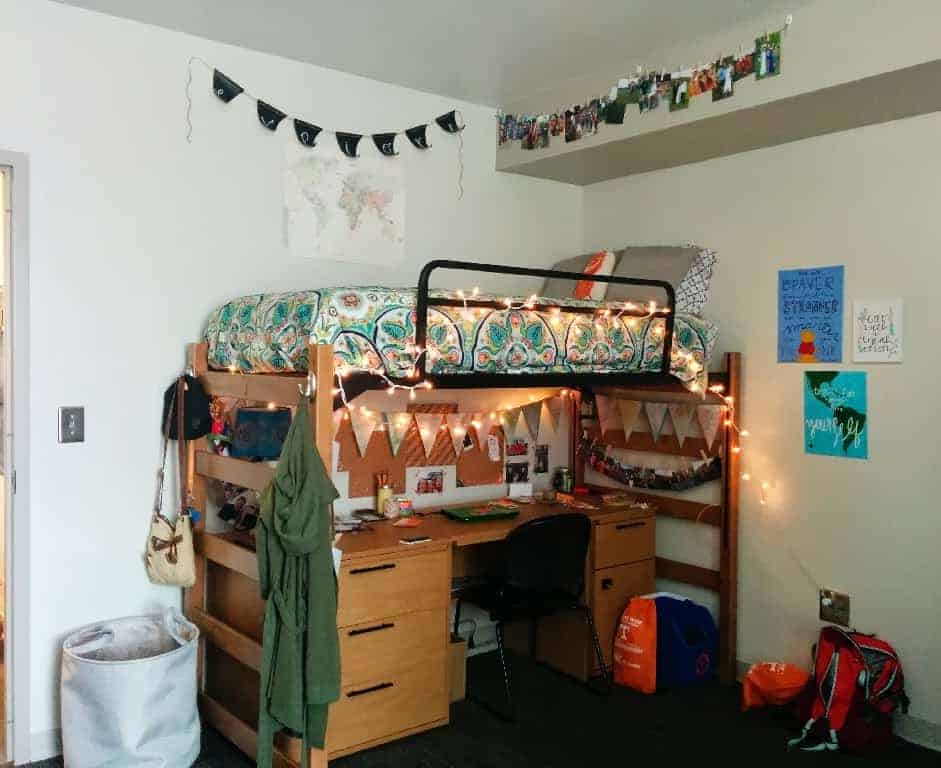 Here are the best places for twin XL sheets and college dorm room bedding:
Shop the room
If you want to make life easy, check out some amazing dorm room setups and lookbooks here:
Living away from home means doing your own laundry. And a sturdy laundry basket is a must when living in a dorm because the laundry room is usually several floors away. We love this one because it's not only tough, it's collapsible: collapsible laundry basket
Sharing the bathroom with roommates is much easier when all of your bathing essentials are organized in a shower tote. And for items that need to stay in the shower, a shower caddy is extremely useful.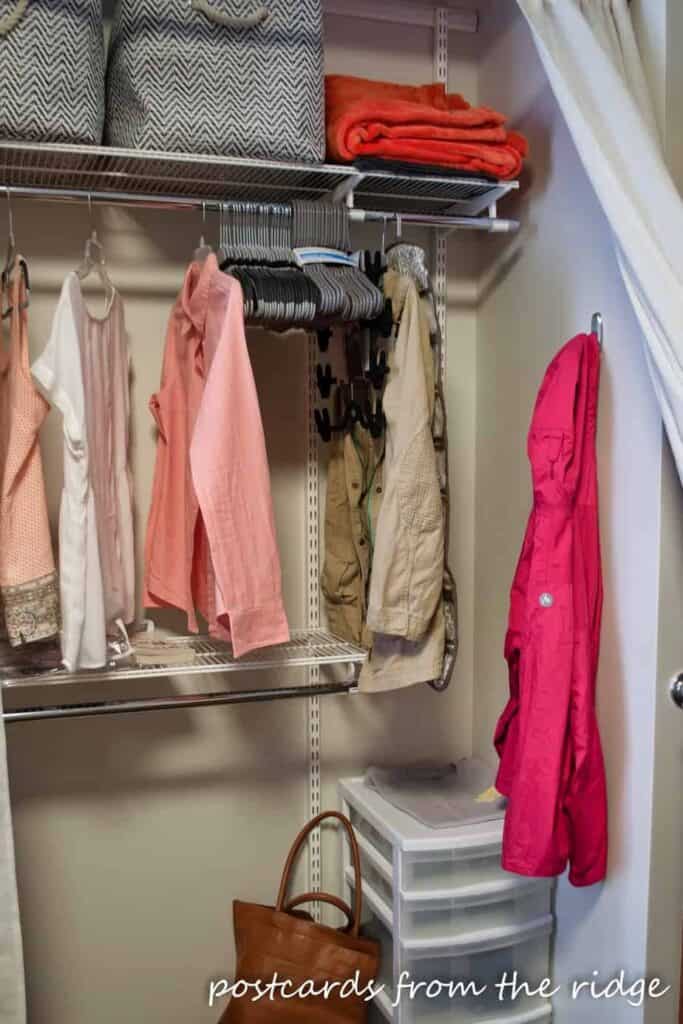 Dorm rooms are notorious for lacking in storage so you'll probably need bins or baskets to corral all the things. These are the most useful dorm room storage items:
5. Mattress Pad
A well-rested student always feels better and does better in class. Make those dorm beds as comfortable as possible by adding a mattress pad.
6. Water Filter Pitcher
A water filter pitcher makes tap water taste much better and therefore makes staying hydrated easier.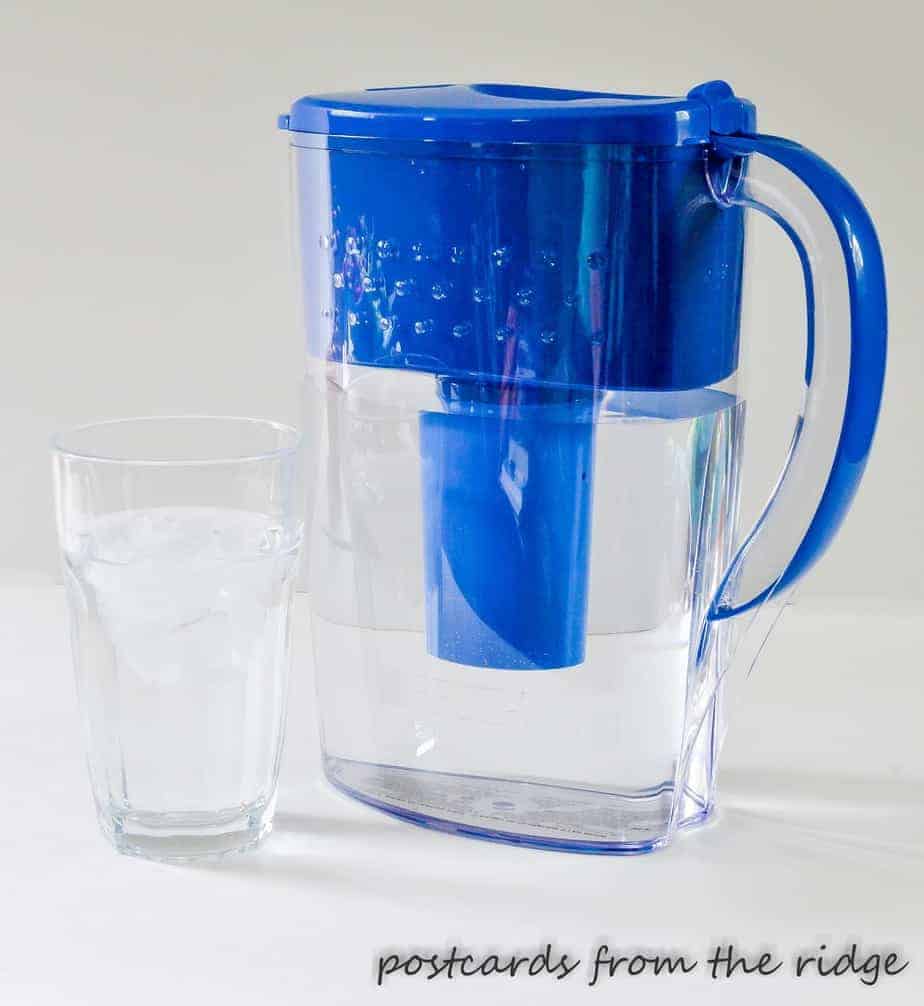 You didn't see that one coming, did you? Surprisingly, my daughter said this was probably one of the most appreciated things on this list.
Living on campus usually means lugging a heavy basket of laundry when everything is dirty. That basket is heavy enough without having to add a 5 pound bottle of detergent. Save their backs and get them some laundry pods! They'll love you for it.
8. Personal items
Every student needs to have items that they love whether it's photos of friends, a favorite blanket, or a plant to watch grow.
Survival Kit
Before my oldest left for college we put together these little college survival kits for her and her friends. Most of the items are useful for guys or girls. It was a fun little project and everyone loved and appreciated them. See what we put in them here: College Survival Kit
9 More essentials for getting around campus
College students need more than just cozy rooms for a successful year. Getting around campus while staying organized and comfortable is crucial. Here are the most needed items for getting to class.
1. Comfortable Shoes
My girls and I all have Hokas and absolutely love them. They're lightweight, durable, and you can walk all over campus in them without your feet getting sore. Plus they're actually in style these days! Comfy and stylish = the best of both worlds.
A backpack is definitely a must for college students. But it needs to be a very sturdy one with compartments and adjustable straps.
3. Laptop and Case
A laptop is a true necessity and it needs to be protected with a laptop case. There are tons of options to choose from.
Make sure no assignments or events are forgotten by keeping everything in a planner.
Help block out the noise on campus or just unwind with your favorite music with a good pair of headphones.
Most campuses require lots of walking so staying hydrated is imperative, especially for those hot August days. A reusable water bottle is a must.
Easier to keep up with than an umbrella, a good rain jacket can make soggy days bearable.
8. Portable Charger
Because there are never enough places to plug in and recharge, a portable charger is extremely helpful. I didn't know these existed until my daughter asked for one this year. What a great idea!
9. Vacuum Mug
Since getting up early enough to finish an entire cup of coffee isn't always possible, a vacuum mug is a great item to have so you can take it with you and it will stay hot. It's good for hot soup on a cold day as well.
How to Save Money on College Dorm Room Essentials
With tuition payments in the horizon you need to save every penny you can on dorm room essentials. Am I right? The good news is that there are some great deals available that will help with that.
Do you have a student going off to college this year? What are some of their must-haves that I haven't listed here? Leave a comment below and let me know.
Thanks so much for dropping by!