Quick, cheap and easy sofa slipcover
easy low budget DIY sofa slipcover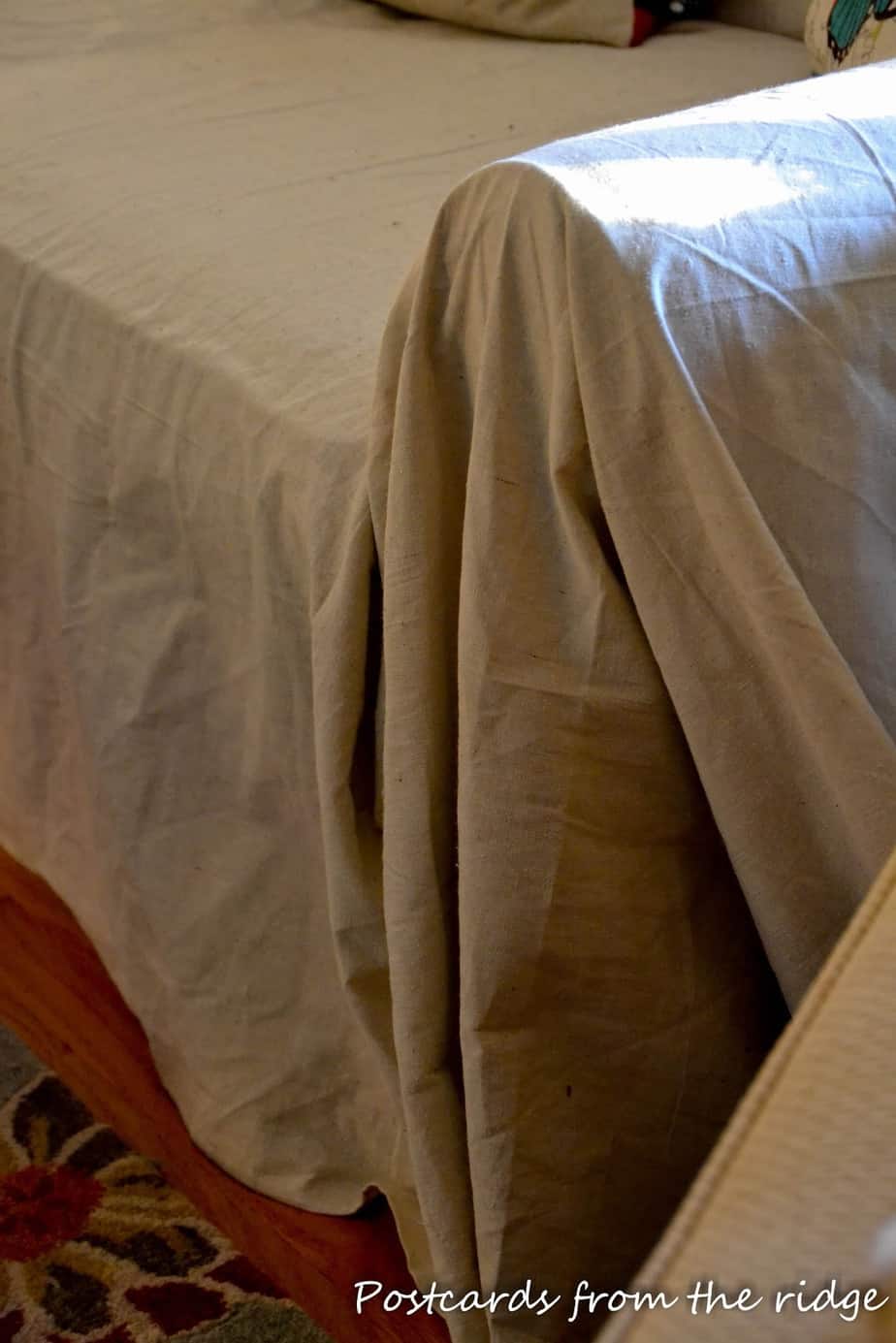 This post contains affiliate links for your convenience. I may make a small commission on products purchased with my link, but your price does not change. For full disclosure go here: Disclosure and Policies. Thank you for supporting my site.
Are you tired of looking at your sofa fabric but don't want to spend hundreds of dollars having it reupholstered? And the price for a new sofa is even more. I totally understand. Our sofa was structurally in good shape, but the upholstery had faded in some spots and the cat had scratched the ends a little, and it was looking a bit dated.
Not to mention that I was really tired of looking at it and never really liked it all that much. We had it re-upholstered in the red paisley fabric many years ago mainly because that fabric was dark, busy and heavy weight. At the time our girls were 2 and 5 and durability was our top priority.
For the updated look, I purchased a painter's dropcloth and tucked it into the crevices of the sofa.
For this easy and budget-friendly slipcover, I used a >>12′ x 15′ dropcloth<< which retails for around $30 – $35. 
To help keep your slipcover in place, I recommend using this item.
Here's a picture of the sofa before.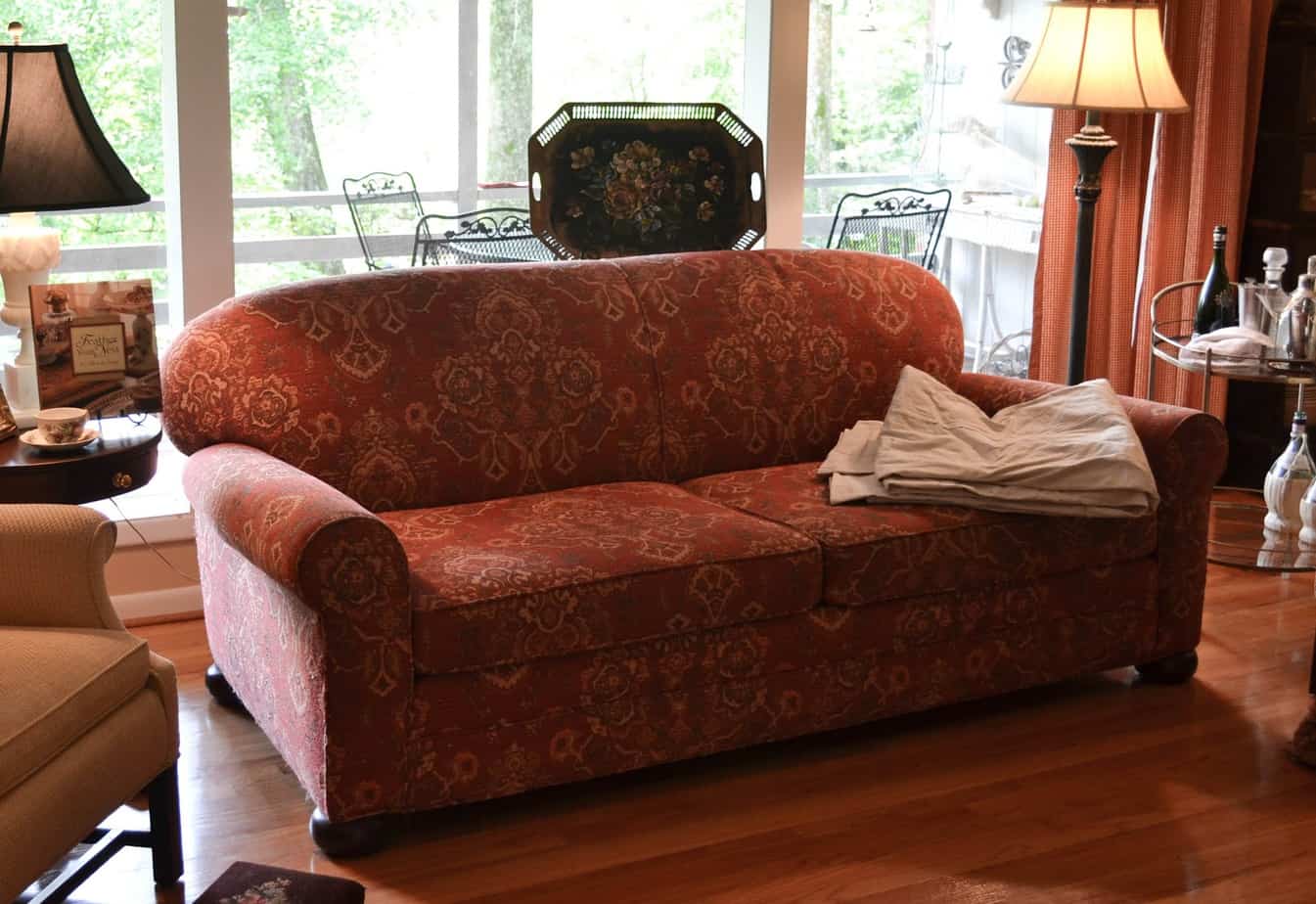 And several pictures of the sofa with the drop cloth on it. It's a bit slouchy and messy, but I like it that way.
I know I won't keep it like this forever, but for now it works great for us in this room. I wouldn't recommend it on a sofa that the whole family spends a lot of time on unless you don't mind it coming untucked often. I'm usually the only one who goes in here. No television, no computer, no electronics (unless you count my nook). Just me and the fireplace and the view. What's not to like?
Update: here's a more recent photo of the sofa. You can see more of this space HERE.
Thanks for visiting. Please leave a comment so I'll know you were here!