Fresh Georgia Peach Ice Cream Recipe
The best peach ice cream recipe. Ever.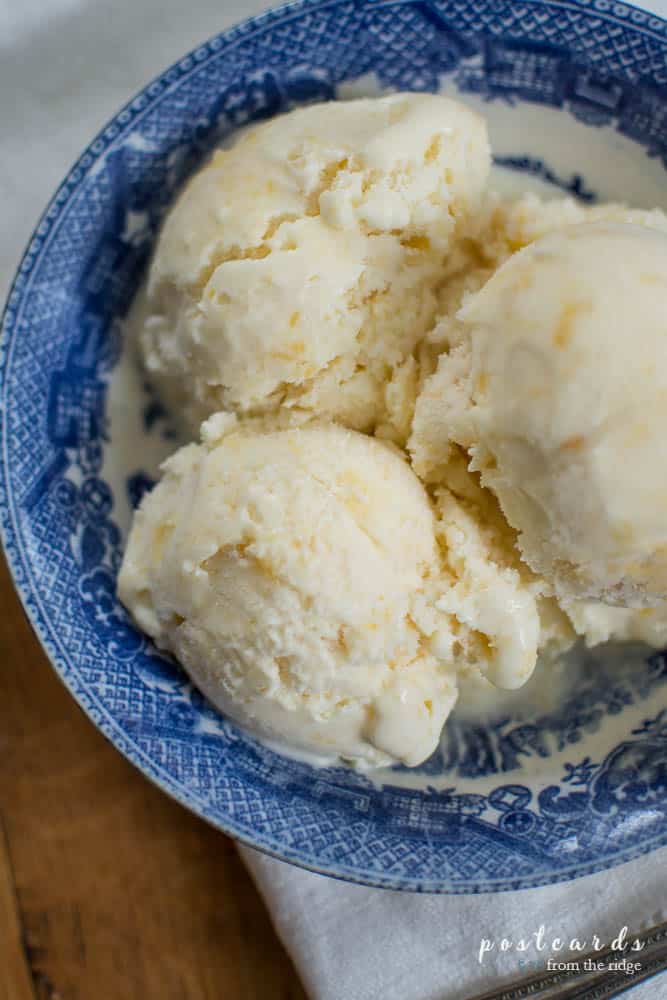 Summertime is the perfect time for making ice cream. And when it's peach season
there's nothing like fresh homemade peach ice cream. I've made homemade ice
cream many times before but this was my first time using peaches. Now I'll be
making it every year. It's yummy and easy to make.
This post contains affiliate links for your convenience. For full
disclosure go here.
For this simple recipe, I used my Cuisinart Ice Cream Maker. We bought it several years ago and really haven't used it much at all until
this year. Not sure why, but I'm so glad we've finally started using it. It's
so easy to use!
I made strawberry ice cream a few weeks ago using strawberries that my
daughter picked. It was all gone before I could photograph it for a recipe
post. But I made sure to take pictures of this peach ice cream before it
disappeared, which didn't take long at all!
This ice cream is very rich and creamy, so you won't want an extra large
portion. Or maybe you will! Let me know if you make it and how you
like it.
shop for ice cream social faves
Enjoy!
Here's the recipe:
ice cream recipe, peach ice cream recipe, homemade peach ice cream
desserts
American
Yield: 10 1/2 cup servingsAuthor: Postcards from the Ridge
Fresh Peach Ice Cream

This creamy, classic homemade peach ice cream will soon become one of your
favorite summer treats.
prep time: 15 minscook time: 20 minstotal time: 35 mins
ingredients
3 cups sliced fresh peaches, peeled

3 tablespoons freshly squeezed lemon juice

1 cup sugar, divided

1 cup whole milk

2 cups heavy cream

1 teaspoon pure vanilla extract
instructions
NOTE – Be sure to chill the freezer bowl 8 hours or
overnight

In a small bowl, combine the peaches with the lemon juice
and 1/2 cup of sugar. Gently stir and allow the peaches to
soak in the juices for 2 hours. Strain the peaches,
reserving the juices. Mash or puree half of the peach
slices.

In a medium mixing bowl, use a hand mixer on low speed to
combine the milk and remaining sugar until the sugar is
dissolved, about 1 or 2 minutes. Stir in the the heavy
cream, reserved peach juices, mashed peach slices, and
vanilla.

Turn on the Cuisinart Ice Cream Maker, pour the mixture into the freezer bowl, and let mix until
thickened, about 20 to 25 minutes. Five minutes before mixing
is completed, add the reserved sliced peaches and let mix in
completely. The ice cream will have a soft, creamy texture. If
a firmer consistency is desired, transfer the ice cream to an
airtight container and place in the freezer for about 2 hours.
Remove from freezer about 10 minutes before serving.

NOTE: This ice cream will have a natural appearance of very
pale peach color.
Created using
The Recipes Generator