Fresh Peach Ice Cream Recipe With Cuisinart Ice Cream Maker
Summertime is the perfect time for making ice cream. And when it's peach season there's nothing like fresh homemade peach ice cream. You'll love this fresh peach ice cream recipe with Cuisinart ice cream maker.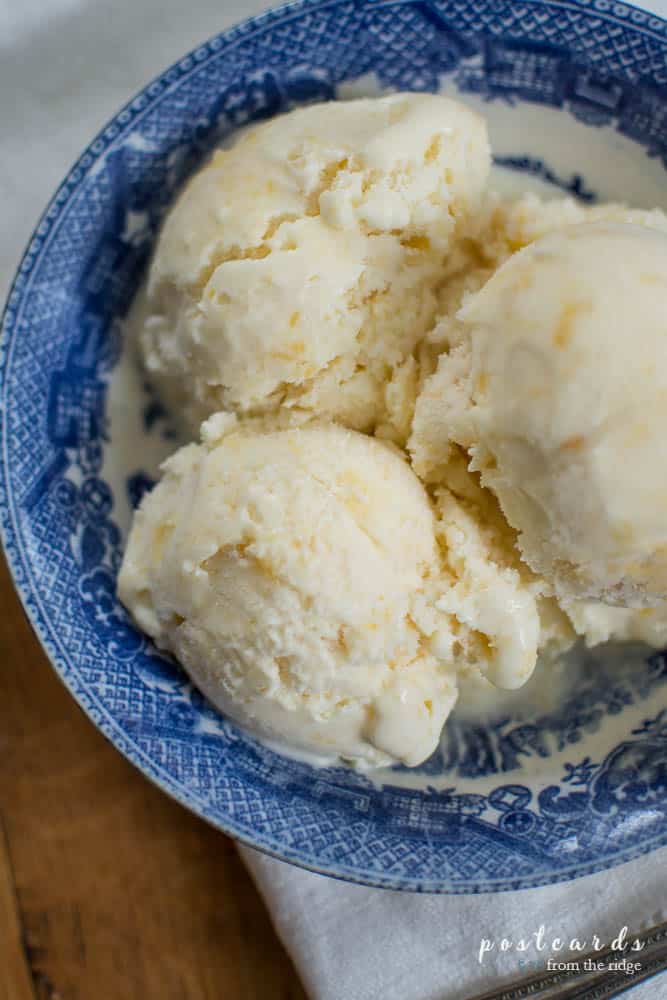 This post contains affiliate links for your convenience. I may make a small commission on products purchased with my link, but your price does not change. For full disclosure go here: Disclosure and Policies. Thank you for supporting my site.
Fresh Peach Ice Cream Recipe With Cuisinart Ice Cream Maker
I've made homemade ice cream many times before but this was my first time using peaches. Now I'll be making it every year. It's yummy and easy to make.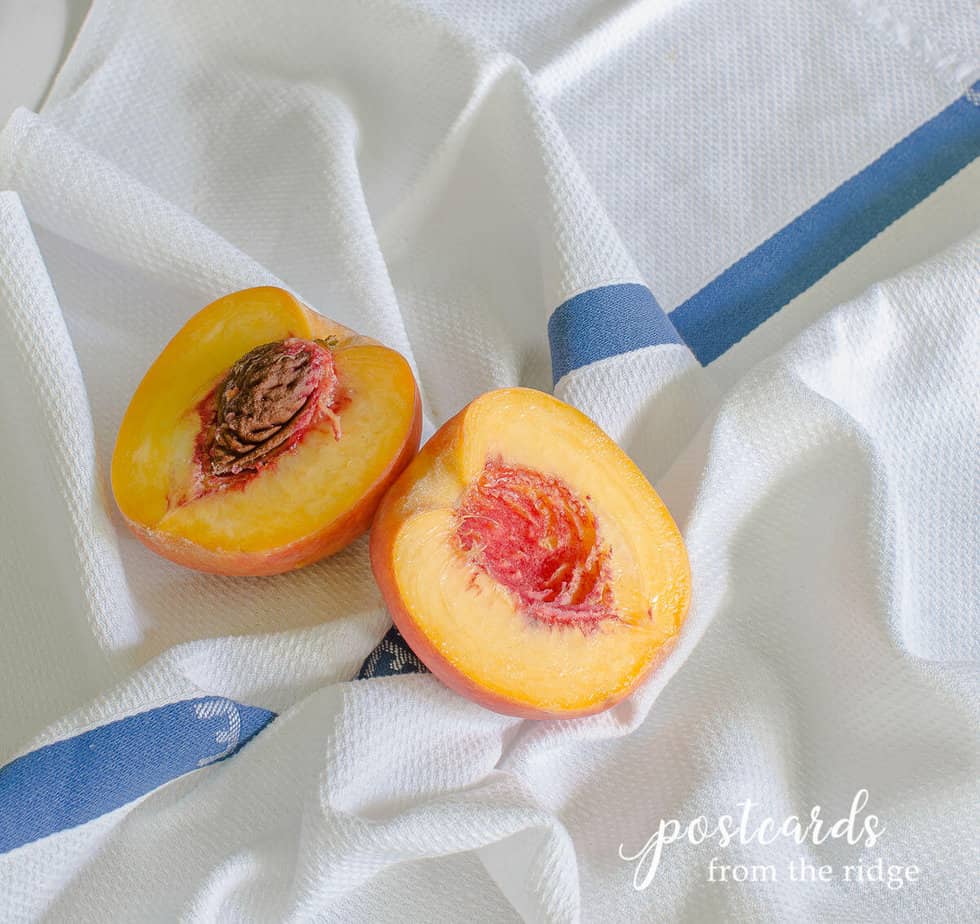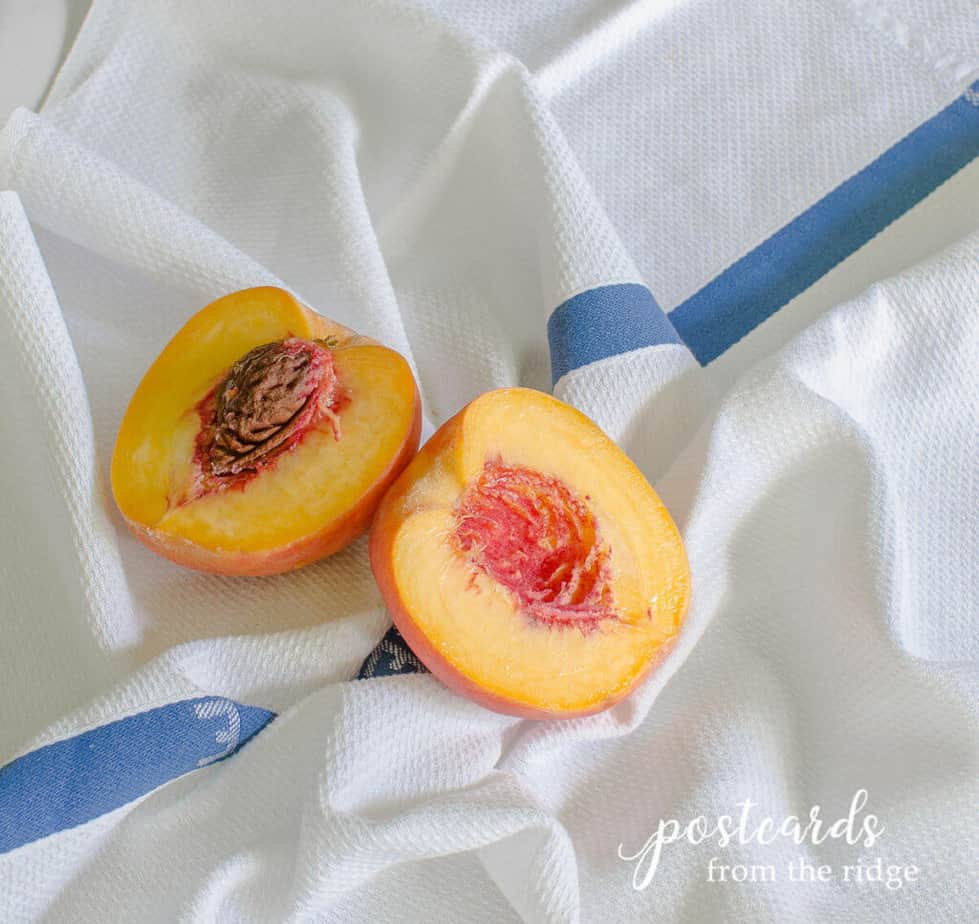 Fresh local peaches are something my family loves to eat in any form. Whether it's in a cobbler, grilled, in a jam, or simply peeled and sliced, they're always a favorite here.
Sometimes we're able to find good peaches at the grocery store, but the best ones around here are usually at the farmer's market or a roadside stand. The most recent place I've bought them from is The Peach Truck. Have you ever heard of them? They're based out of Nashville and have the most beautiful and delicious peaches along with jams, salsas, and much more.
They have various booths around Nashville and also make stops around the south and east. You can order your peaches and pick them up at one of their stops our have them delivered directly to you if you're not in the area, just like Harry & David does for pears. If you're interested in trying them you can use my special referral link and get $5 off your order here: The Peach Truck.
For this simple peach ice cream recipe, I used my Cuisinart Ice Cream Maker. We bought it several years ago and really haven't used it much at all until this year. Not sure why, but I'm so glad we've finally started using it. It's so easy to use!
I made strawberry ice cream a few weeks ago with it using strawberries that my daughter picked. It was all gone before I could photograph it for a recipe post. Update: the recipe can be found here: Cuisinart Strawberry Ice Cream Recipe
But I made sure to take pictures of this peach ice cream before it disappeared, which didn't take long at all!
This ice cream is very rich and creamy, so you won't want an extra large portion. Or maybe you will! Let me know if you make it and how you like it.
Enjoy!
Want more yummy peach recipes? Here are 17 for you to try: Delicious Peach Recipes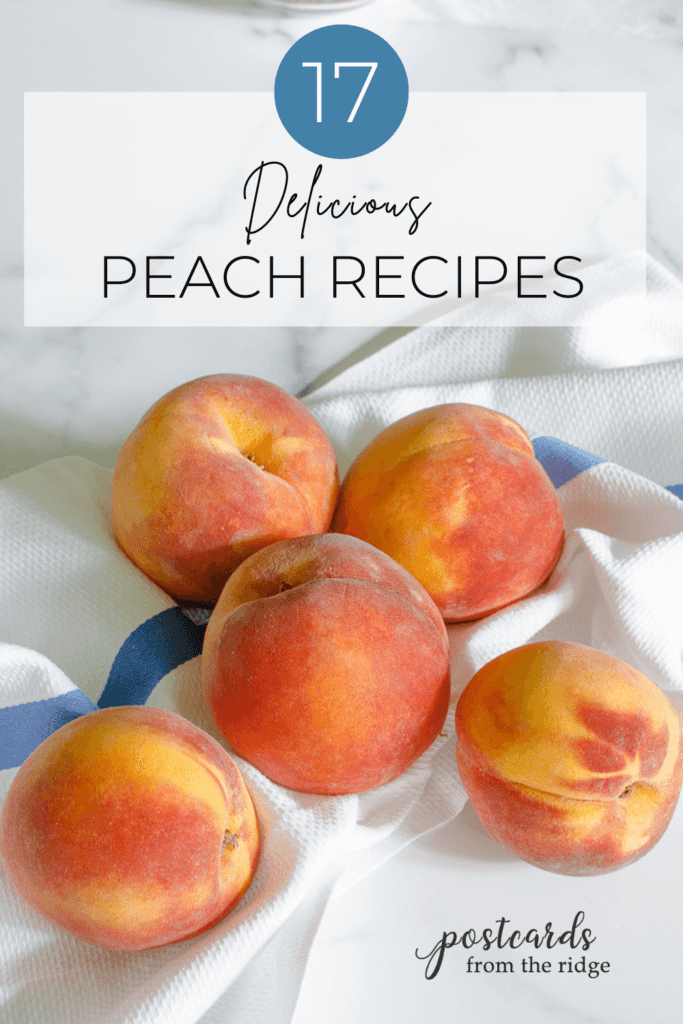 Here's the recipe:
TIP: I use recommend this ice cream scoop over all the others I've tried: Best ice cream scoop. And this ice cream container has thousands of 5 star reviews: Container for Homemade Ice Cream
Homemade Peach Ice Cream Made
Yield:
10 1/2 cup servings
Total Time:
8 hours
35 minutes
This creamy, classic homemade peach ice cream will soon become one of your favorite summer treats. Using a Cuisinart Ice Cream Maker means that making it will be a breeze too!
Ingredients
3 cups sliced fresh peaches, peeled (you could also use thawed frozen peaches)
3 tablespoons freshly squeezed lemon juice
1 cup sugar, divided
1 cup whole milk
2 cups heavy cream
1 teaspoon pure vanilla extract
Instructions
NOTE – Be sure to chill the freezer bowl 8 hours or overnight
In a small bowl, combine the peaches with the lemon juice and 1/2 cup of sugar. Gently stir and allow the peaches to soak in the juices for 2 hours. Strain the peaches, reserving the juices. Mash or puree half of the peach slices.
In a medium mixing bowl, use a hand mixer on low speed to combine the milk and remaining sugar until the sugar is dissolved, about 1 or 2 minutes. Stir in the the heavy cream, reserved peach juices, mashed peach slices, and vanilla.
Cover and refrigerate for 1 to 2 hours or overnight. I recommend this container that has thousands of 5 start reviews: Homemade Ice Cream Freezer Tub
Turn on the Cuisinart Ice Cream Maker, pour the mixture into the freezer bowl, and let mix until thickened, about 20 to 25 minutes. Five minutes before mixing is completed, add the reserved sliced peaches and let mix incompletely. The ice cream will have a soft, creamy texture.
Notes
If a firmer consistency is desired, transfer the ice cream to an airtight container and place in the freezer for about 2 hours. Remove from freezer about 10 minutes before serving.
Nutrition Information:
Yield:

10
Serving Size:

1/2 cup
Amount Per Serving:
Calories:

274
Total Fat:

18g
Saturated Fat:

11g
Trans Fat:

1g
Unsaturated Fat:

5g
Cholesterol:

56mg
Sodium:

25mg
Carbohydrates:

27g
Fiber:

1g
Sugar:

27g
Protein:

3g