Really Good Thumbprint Cookies Recipe
You'll love these classic thumbprint cookies
Really Good Thumbprint Cookies
This post contains affiliate links for your convenience. For full
disclosure go here.
Eating thumbprint cookies is one of my favorite memories of growing up. We had
a local bakery that always displayed a beautiful variety of colors and I could
never resist. My favorites were the ones in spring that had pink, green, and
yellow glaze, but they all had the same yummy flavor.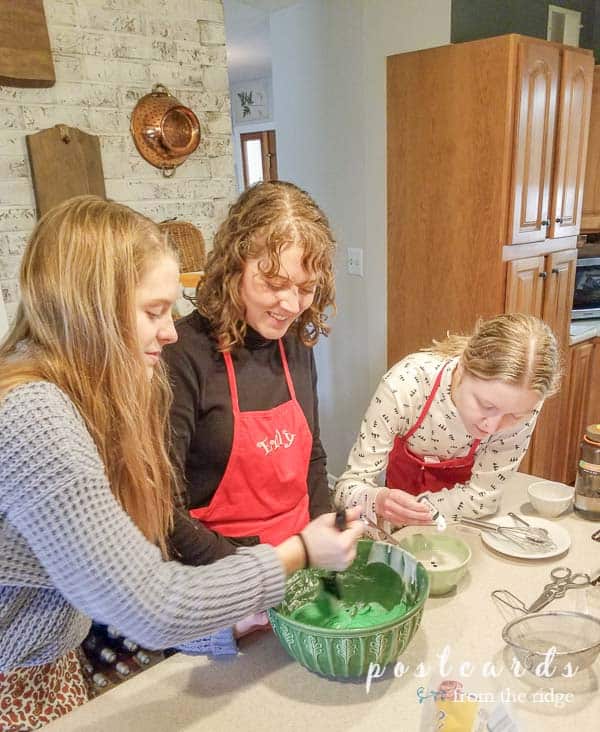 In recent years I've enjoyed having a baking day in December with my daughters
and my mom, and sometimes my niece. One of the things we love to bake are good
old-fashioned thumbprint cookies. And last year I made some yummy
red velvet whoopie pies.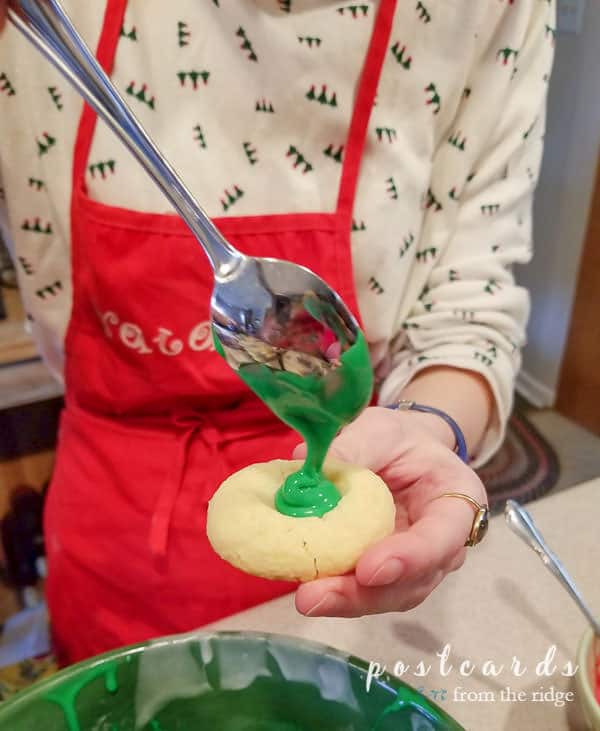 Admittedly, I eat too many of these little gems. They're just so easy to pop
in your mouth and enjoy. And they're so darn good! It's impossible to resist
them. (Another cookie I love to eat is
old-fashioned peanut butter cookies.)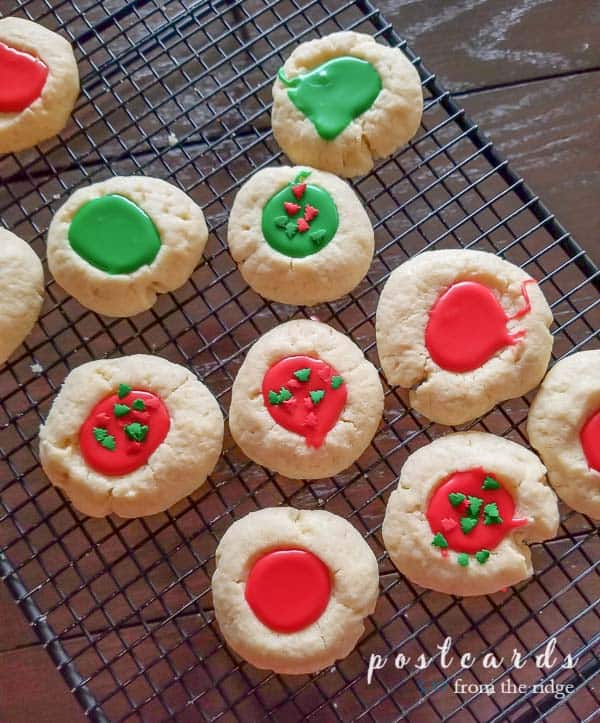 We've used a recipe from an old
Southern Living Cookbook
for years but I tweaked it by adding a bit of almond extract. I think it's
better than ever!
A few fun facts about thumbprint cookies:
Where did thumbprint cookies originate?
Many believe that they were first made in Poland, Sweden, or the
Jewish communites of Europe.
In Sweden, they were traditionally made with raspberry jam. The
little indention for the jam was created by using their thumbs. The
Swedish name for them is "hallongrotta", which means "raspberry
cave".
They have also been called butterball, bird's nest, and Polish tea
cakes.

They are believed to have originated sometime in the 1800's.
Here's the recipe for these delicious little bite-sized cookies. They're super
simple to make and you probably have all of the ingredients in your
pantry.
Yield: About 36 cookies
Really Good Thumbprint Cookies
These irresistible thumbprint cookies will quickly be your favorite.
They're easy to make and are loved by everyone. Makes a wonderful
gift.
Prep time: 10 MinCook time: 20 MinChill time: 1 HourTotal time: 1 H & 30 M
Ingredients
Ingredients for Dough
1 cup softened butter
2/3 cup sugar
2 egg yolks
1/2 teaspoon vanilla extract
1/2 teaspoon almond extract
2 1/4 cups all purpose flour
1/4 teaspoon salt
Ingredients for Glaze
2 cups sifted powdered sugar
3 to 4 tablespoons of milk
1/2 teaspoon vanilla extract
A few drops of food coloring. I use this one for intense colors:
Concentrated Food Coloring
Sprinkles
(optional)
Instructions
Cookie Dough
Cream butter and gradually add sugar, beating at medium speed of an
electric mixer until the mixture is light and fluffy.
Add the egg yolks one at a time, beating well after each addition.
Stir in vanilla extract.
Combine flour and salt in a medium bowl. Slowly add to the
creamed mixture. Mix well.
Chill dough at least one hour.
Shape chilled dough into 1″ round balls.
Place 2″ apart on ungreased cookie sheets.
Flatten cookie balls slightly, then press thumb into each cookie
leaving an indention large enough for icing.
Bake at 300° for 20 to 25 minutes. Do not brown.
Cool on wire racks.
Using a spoon, add about 1/2 teaspoon of glaze into each cookie
indention.
Glaze
Mix all ingredients together until smooth.
Add a few drops of
food coloring
if desired.
Spoon about 1/2 teaspoon onto each cookie.
Note: if desired, you may substitute strawberry or raspberry
preserves for glaze. If you do, bake the cookies for 15 minutes,
spoon on the preserves, then bake an additional 5 minutes.
Recommended Products:

Concentrated Food Coloring
Stand Mixer
Aluminum Cookie Sheet
Created using
The Recipes Generator
Happy baking! Let me know if you make these thumbprint cookies and how you
like them!