Tiered Tray Decor with a Coastal Blue Theme
Tiered Wooden Tray with Coastal Blue and White Decor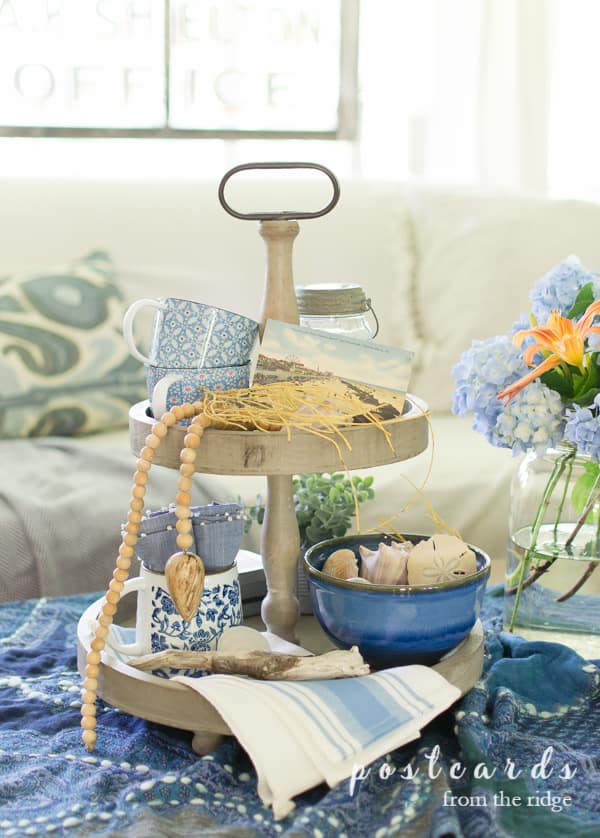 Hello, friends! Do you love decorating tiered trays as much as I do? They're
such a fun way to add a dose of seasonal decor without changing everything
in your home. I recently added a new
two-tier wood tray
to my shop and decorated one of them for our living room with some blue and
white coastal-themed decor, along with a few natural and vintage items.
Take a peek and let me know what you think!
This post contains affiliate links for your convenience. For full
disclosure go here.
On the bottom tier, I added a pretty blue pottery bowl and filled it with
shells that I've found over the past few years. I'm reminded of special
trips to the sea whenever I look at them.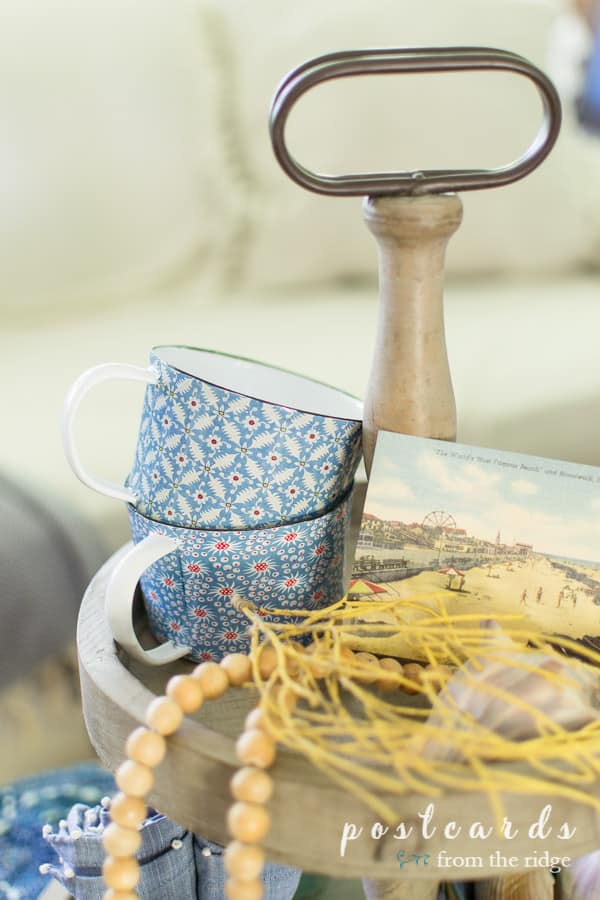 On the top tier, I continued with the blue and white theme and stacked a
couple of
blue enamel mugs
from my shop. The red accents give them a bit of a patriotic feeling.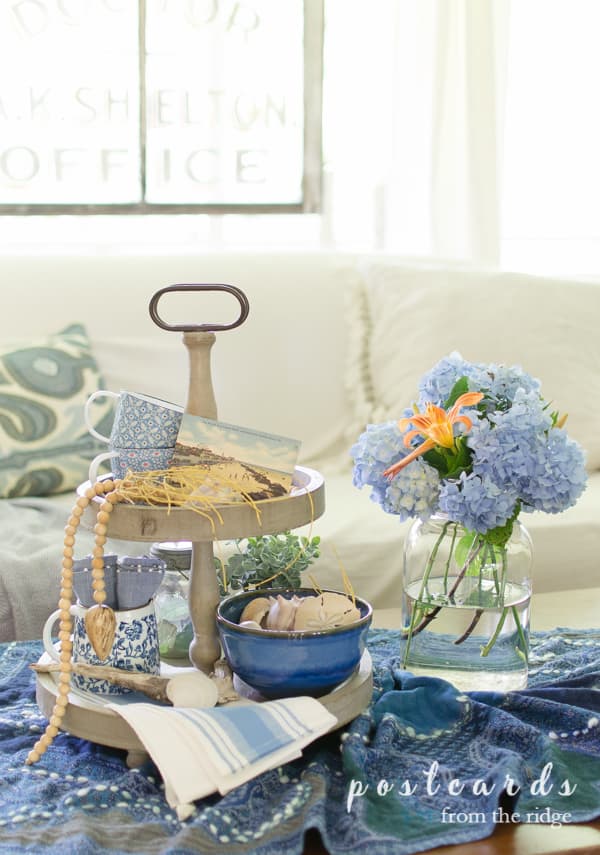 On the table below, I added a blue paisley wrap for some texture. And since
our hydrangea bush is covered with blue blooms, I also clipped a few of
those to add to the vignette.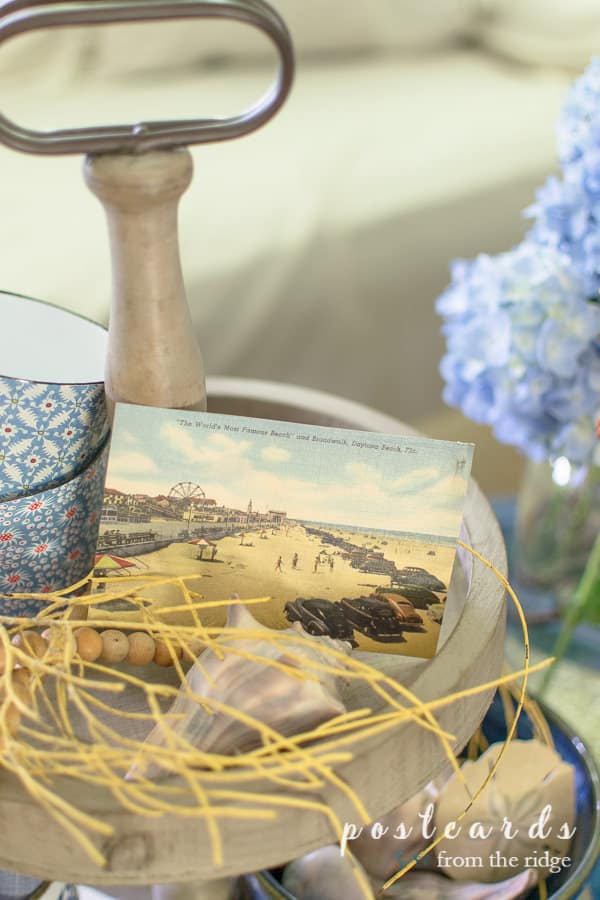 And to finish it all off, I added this fun vintage postcard from Daytona
Beach, Florida. Since we won't be doing any travelling this summer at least
I can dream of the beach, right?
Are you taking any trips this year or just having a "staycation"?
Sources:
If you like blue and white or coastal decor, tiered trays, and vintage
decor, you might also like these posts:
Tiered Tray Decor Ideas with Vintage and Thrifted Finds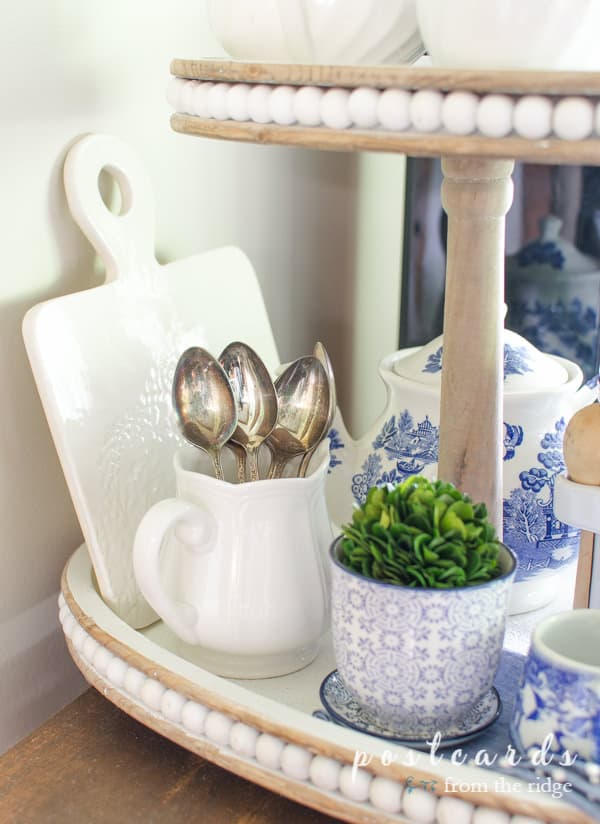 20+ Ideas for Decorating with Blue and White

Solar-Powered Sea Glass Mason Jars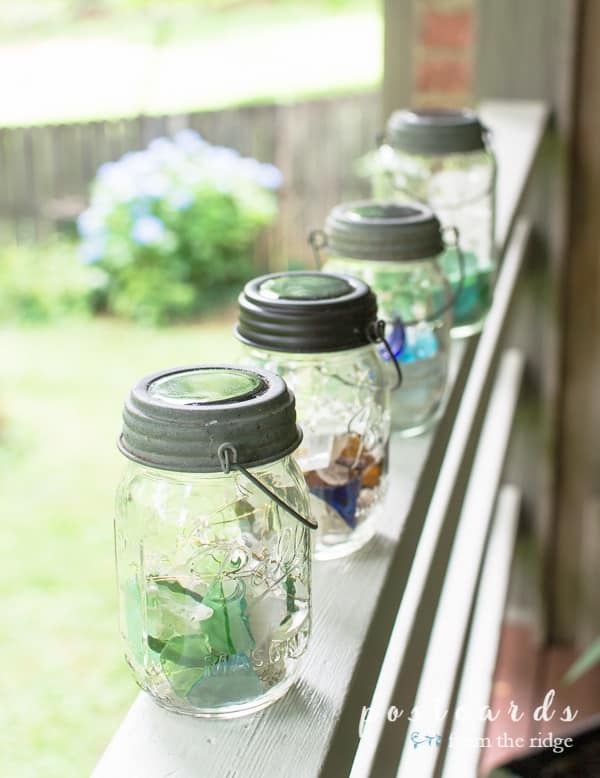 Tiered Tray Styling Ideas You'll Love