The State of the Studio – Progress and Possibilities
Progress Update for my design studio project
This post contains affiliate links for your convenience. If a purchase is made after clicking one of the links I might make a small commission. Your price does not change. For full disclosure, go here.
Progress
I'm not gonna lie. Progress is slow on the design studio project. And I don't have any beauty shots for you today. But any progress is good and I've definitely made a huge dent in here over the past couple of weeks. And the best news? I haven't spent any money yet since I already had everything on hand. I love using up my stash.
Gone are the piles (and piles and piles) of stuff that I thought I might need someday. For now, they're in the living area of the basement and most of them will be either donated or sold. Very few of these things will be coming back in here.
Gone are the old mismatched and stained ceiling tiles. I had purchased several cases last summer to redo the basement bedroom, hallway, bathroom, and this room. So I technically didn't spend any money on these at this point. But I did last summer. I'll not worry about it at this point. I'm just glad it's done.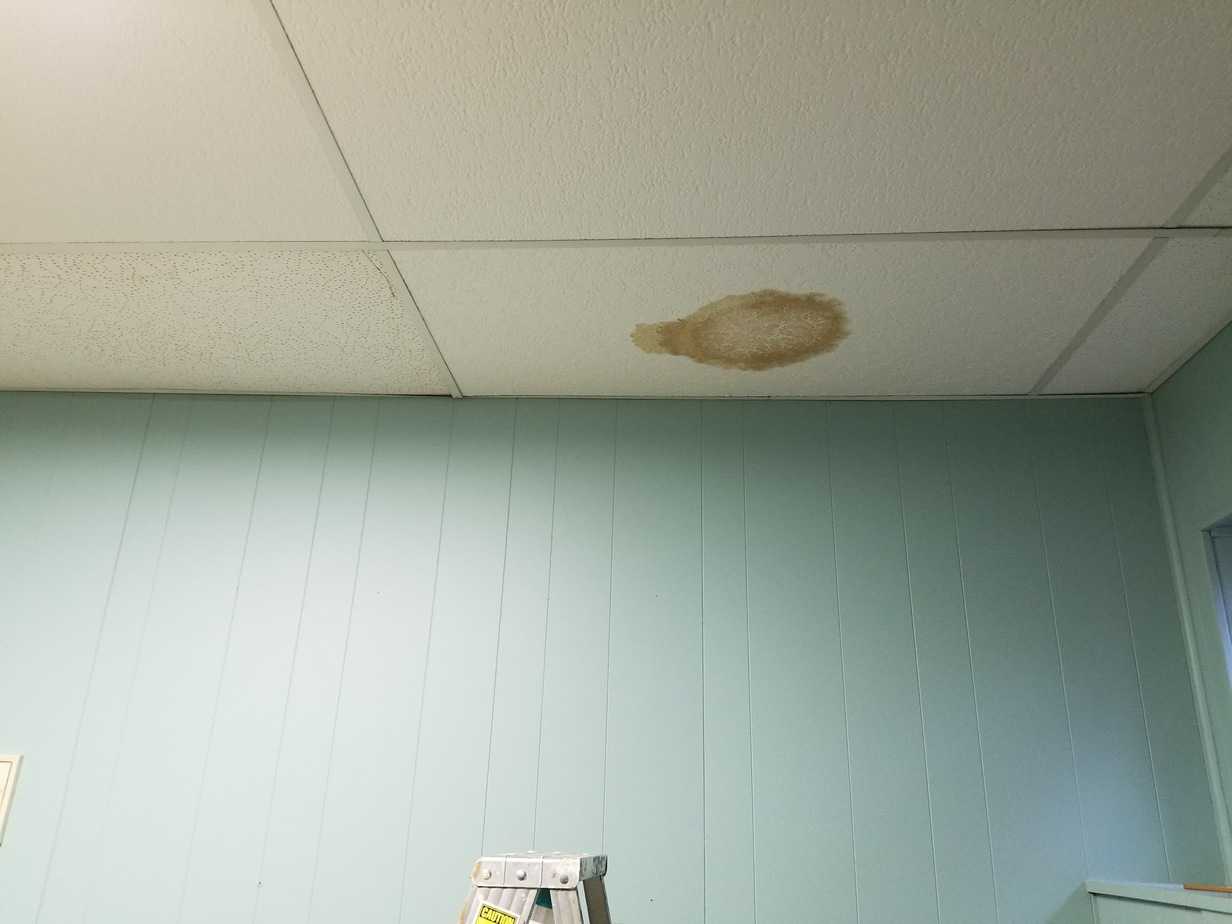 It's hard to tell here, but it looks so much better. I even spray painted the vent cover to freshen it up.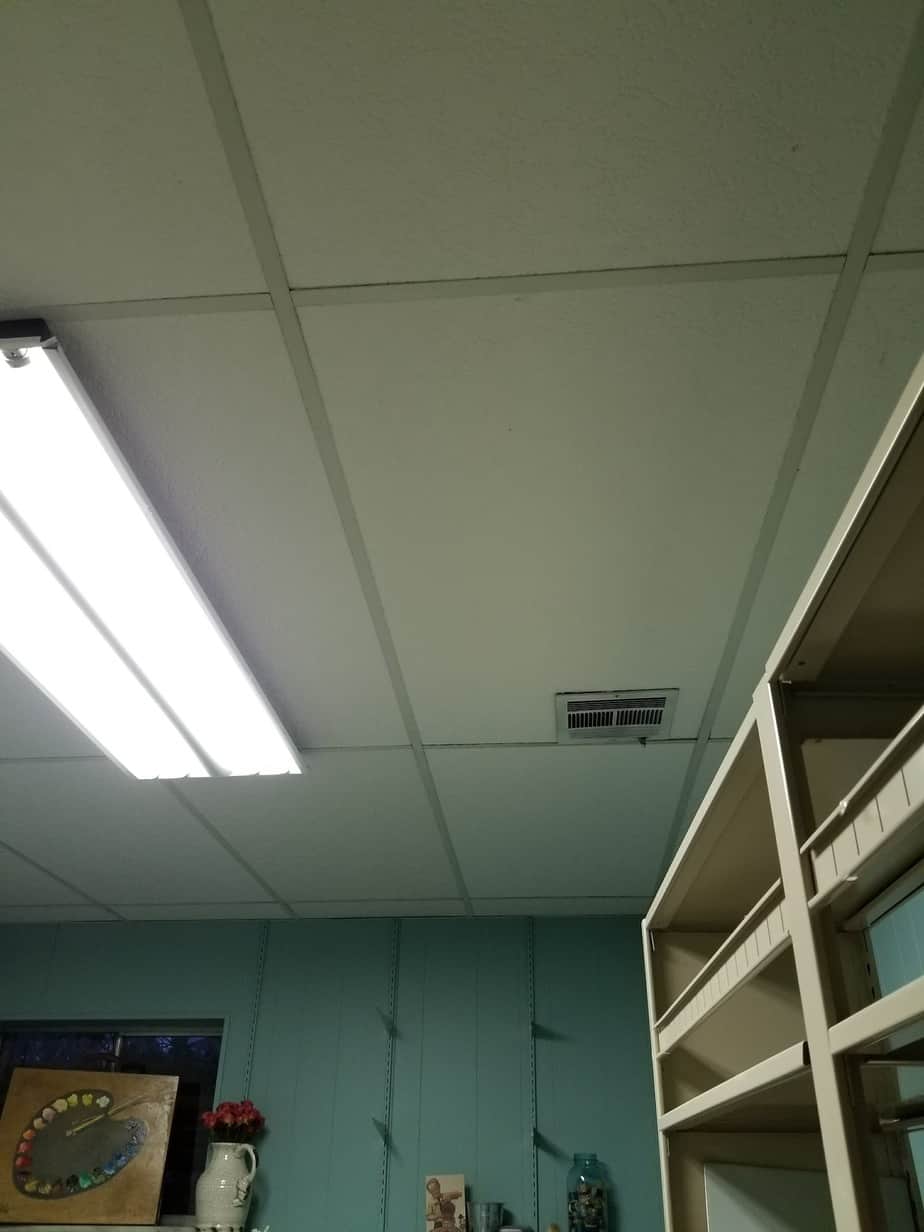 Gone are the turquoise walls. Painting paneling isn't any fun, but it can definitely be done. (See my full tutorial for painting paneling HERE.)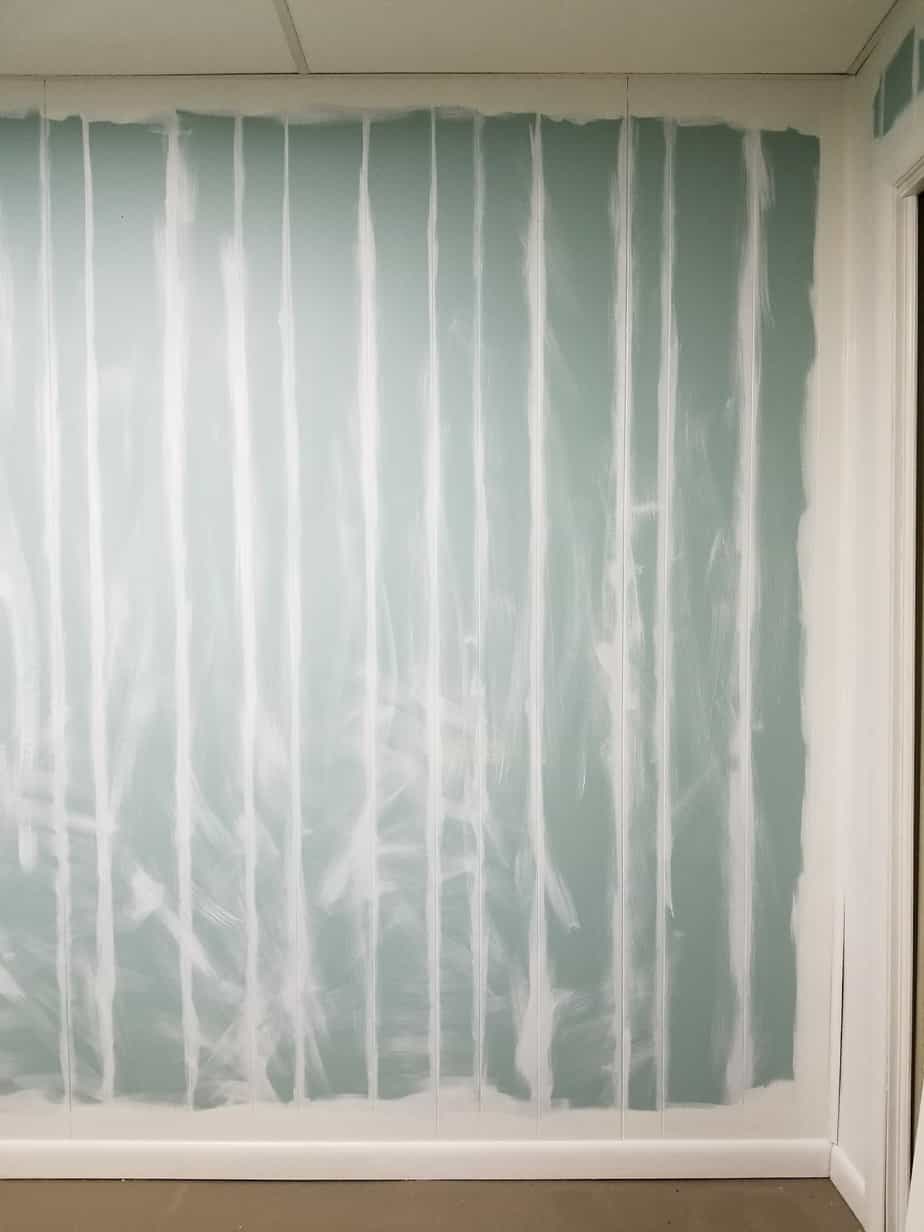 It's going to be so much lighter and brighter in here when I finish this project.
The further I get into this project the more ideas I come up with. I have to decide what I'm going to let come back into the room and that will determine what type of storage I need to bring in here. I know I need more work space so I have to allow room for that. I want the space to be as uncluttered as possible, so I'll have to figure out how to store supplies without them all being out in the open.
Possibilities
I've got a couple of potential storage pieces in the garage and have decided not to bring the monster shelves back into this room. There's a piece similar to this one from Joss & Main that I'm thinking about painting a pretty green color and using as storage. We shall see.
I've been mixing some of my paints together and raiding my walllpaper stash. Here's a glimpse at what I hope to add to the back of the cabinet.
I have several wooden crates and lots of fabric remnants. Using the crates to store the remnants like this is something I'm considering.
I have a huge crush on green these days and want to bring it in somehow. I love the way she has added some vintage bottles and books in here. And that stool is dreamy, isn't it?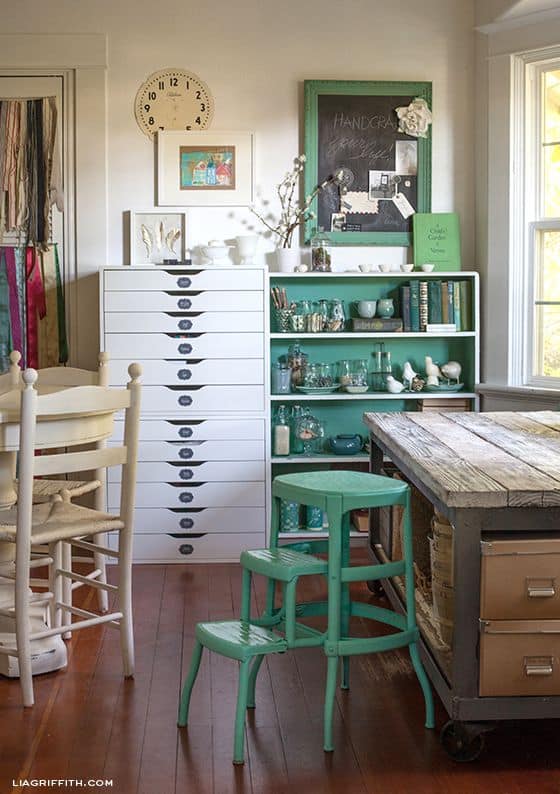 I'm working on a bulletin board that will span the entire wall above the counter and will share that next week. It's a no cost project since I have everything for it in my oversize stash/hoard.
And even though I'm not quite finished with all of the painting, I'm starting to add some decor. It's helping to keep me motivated to finish the room. Here's a little peek.
I haven't worked out all of the pieces of the puzzle but I know I want few more vintage items in here. Stay tuned to see what I come up with. Hopefully I'll have a project or two to share with you before next week's update.
Don't forget to scroll down and catch up on the progress of everyone else in the $100 room makeover challenge!