Blush and Bashful – spring accents in the living room
Simple spring decor ideas for the living room.
This post contains affiliate links for your convenience. I may make a small commission on products purchased with my link, but your price does not change. For full disclosure go here: Disclosure and Policies. Thank you for supporting my site.
It all started with a trip to Target. That sentence has gotten me into trouble so many times before! My youngest and I went there to find bathing suits because they were on sale. And I made the mistake of venturing over to the home decor department. They had the prettiest pillows and covers at the best prices! Needless to say, I came home with more than bathing suits that day.
Our living room needed a little spring refresh and the inexpensive throw pillows and covers were the perfect way to do it. I love using pinks for decor in the spring. It's such a fresh and happy color. Well, as long as it isn't bubble gum pink. That's not my style at all. I'm more like Shelby from "Steel Magnolias" and prefer blush and bashful. Don't you love that movie?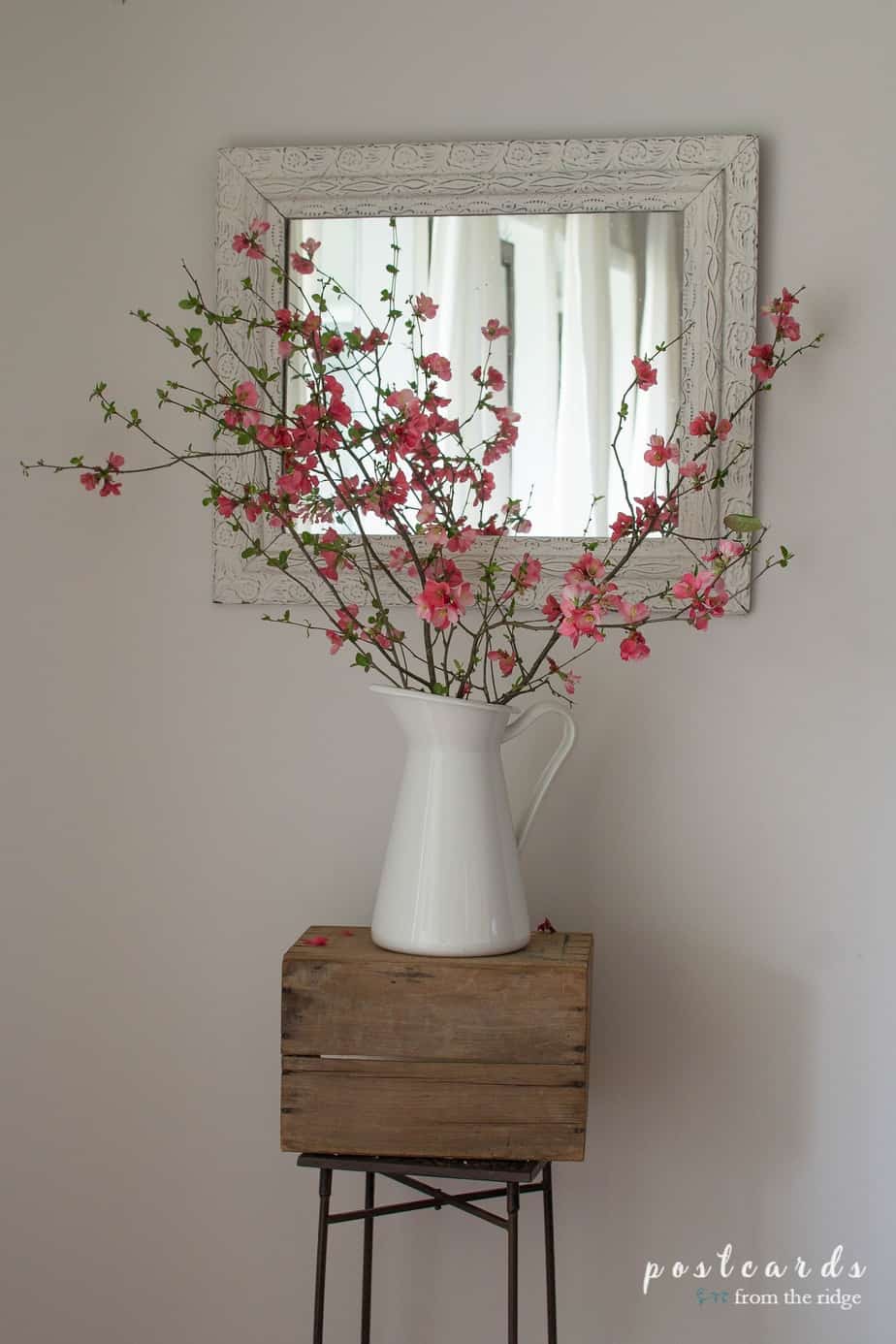 I had already clipped several branches from our quince bush and have been enjoying them for a couple of weeks.
The coral blooms are so pretty and perfect for spring decor.
I borrowed the vintage mirror from the guest room for something to hang on the wall behind the branches. And the throw came from the family room. The wood candle holders were on the hearth. So other than the pillows, nothing in here is new. I love shopping the house!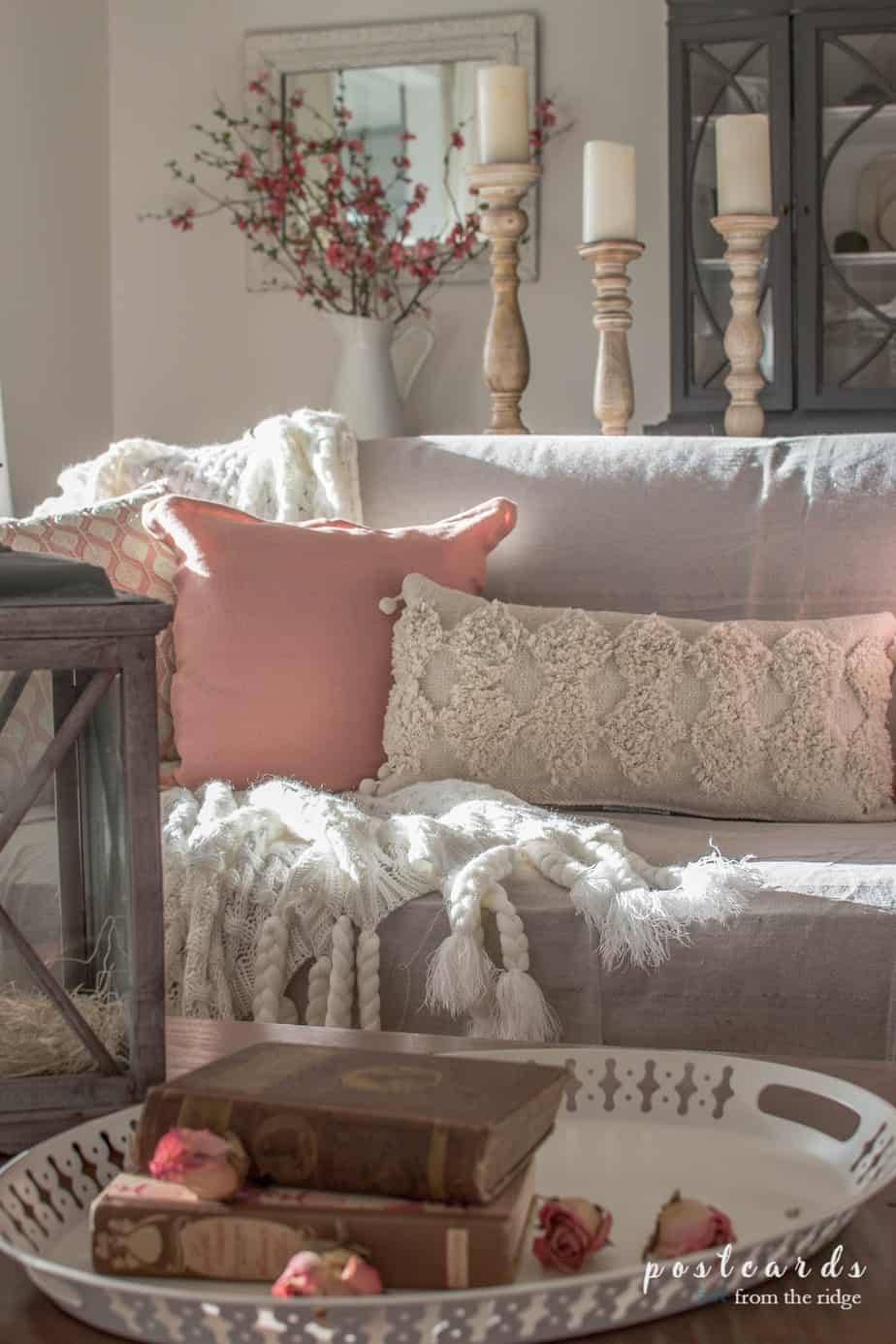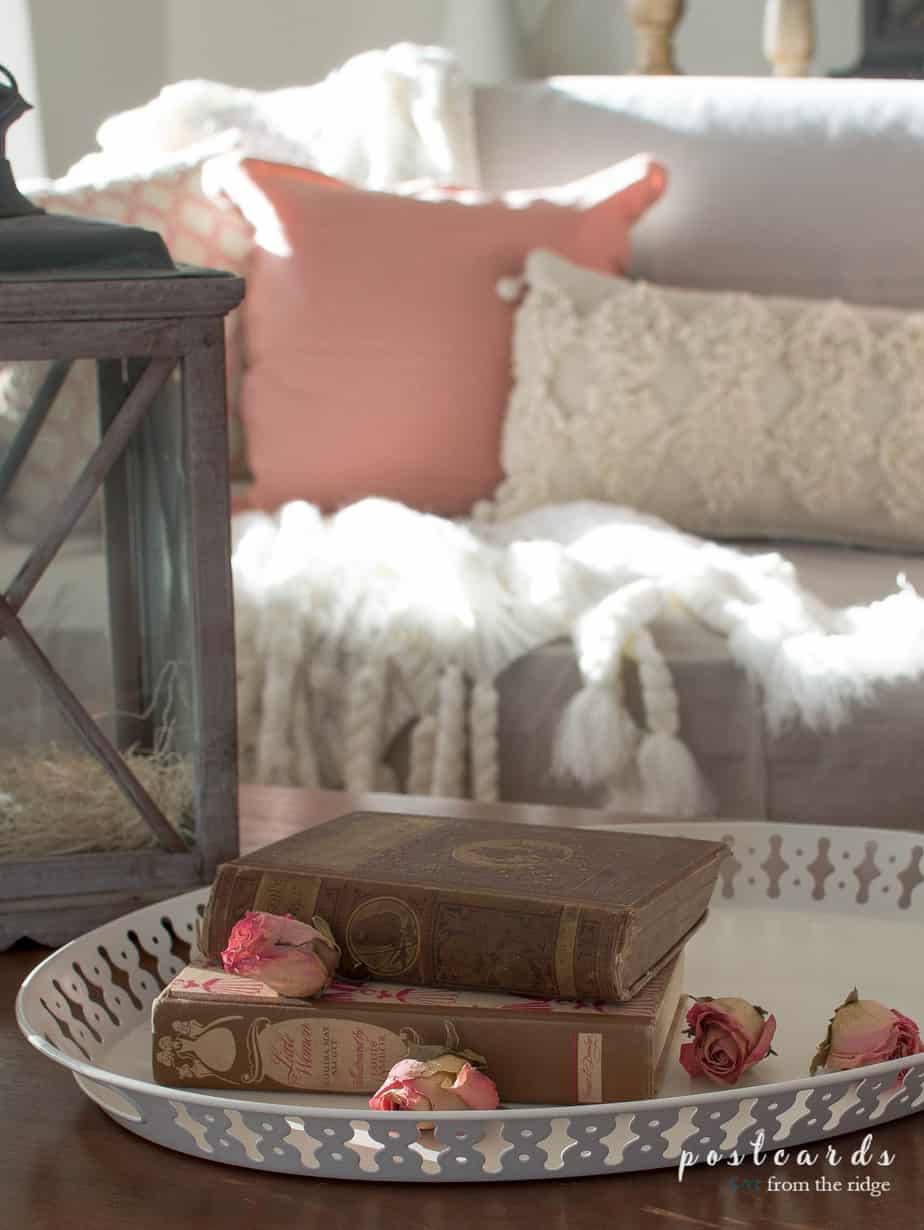 A couple of vintage books I picked up at a recent estate sale are sweet additions to the coffee table.
And some dried roses add to the soft, romantic vibe.
Do you have any blush or pink accents or your home? It's such an easy way to give a soft romantic feeling to a space.
Like the casual look of our slipcovered sofa? Go HERE to see my cheap and easy slipcover tutorial.
Want more ideas for spring decor? Here are some of my favorites:
9 Simple Spring Decorating Ideas
Thanks for dropping by!