How I gave our entry a 20 minute spring makeover
Our little entry gets a simple springtime refresh.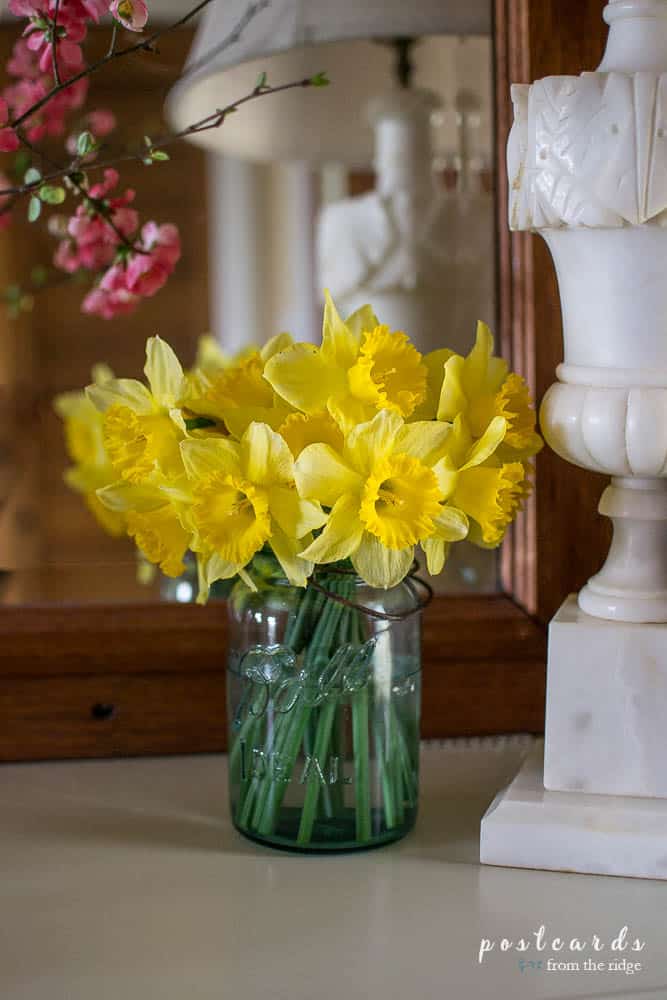 It's not officially spring yet but don't tell that to all the flowers and bushes blooming in our yard. I've been cutting and clipping them and bringing them inside and added several of them to our entry and other places in the house. I also made a couple of other simple swaps in here to make it feel more like spring. Read on and let me know what you think!
This post contains affiliate links for your convenience. For full disclosure go here.
A few quince branches made their way into a milk glass vase that I found a few weeks ago. I adore the coral color and delicate flowers. They're always one of my favorite things to bring inside in the early spring/late winter.
I added a couple of vintage books with blues and greens too. I don't have any pink or yellow ones so I guess that's something I'll be on the lookout for. You just can't have too many colorful old books, can you?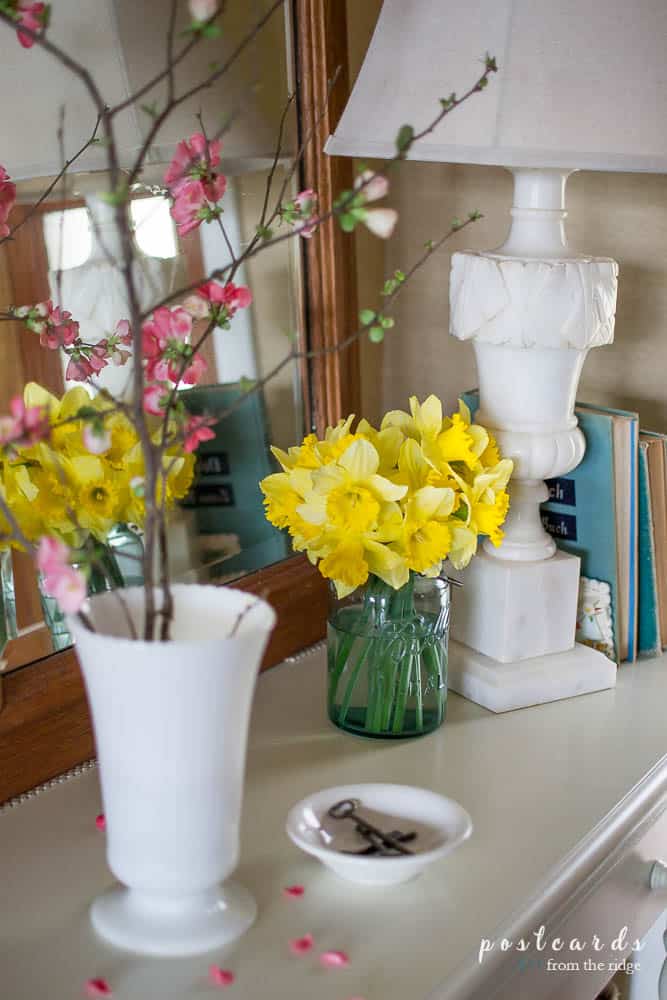 One of my vintage blue mason jars gets the honor of holding the bright daffodils. I like the contrast of the blue and yellow, don't you?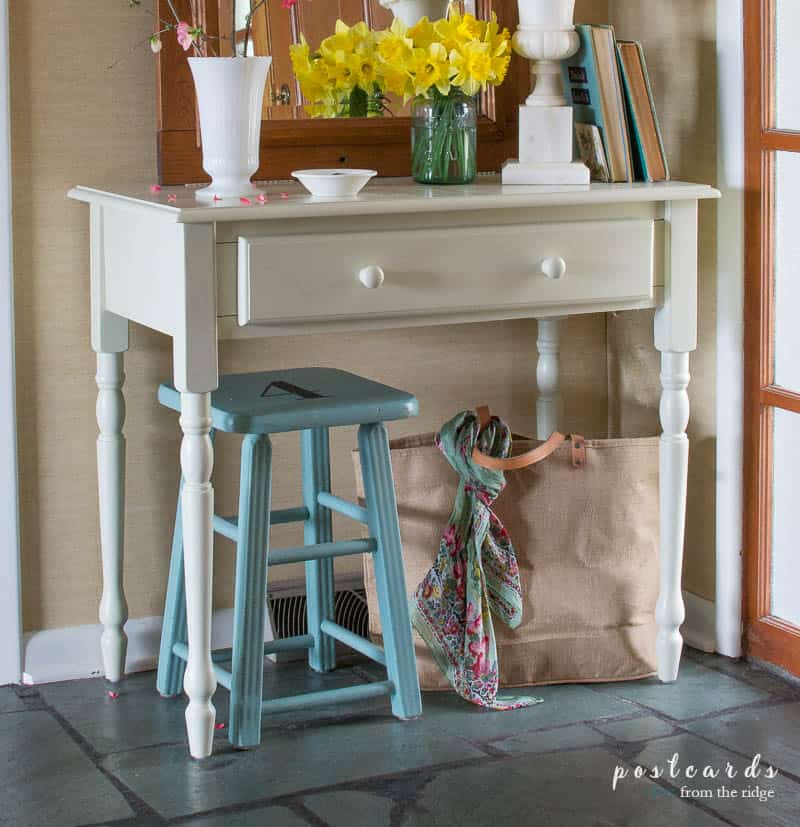 Underneath the desk, I swapped out my red and green painted stools for a blue one and my burlap bag. I added the colorful scarf for a little more interest.
click image for sources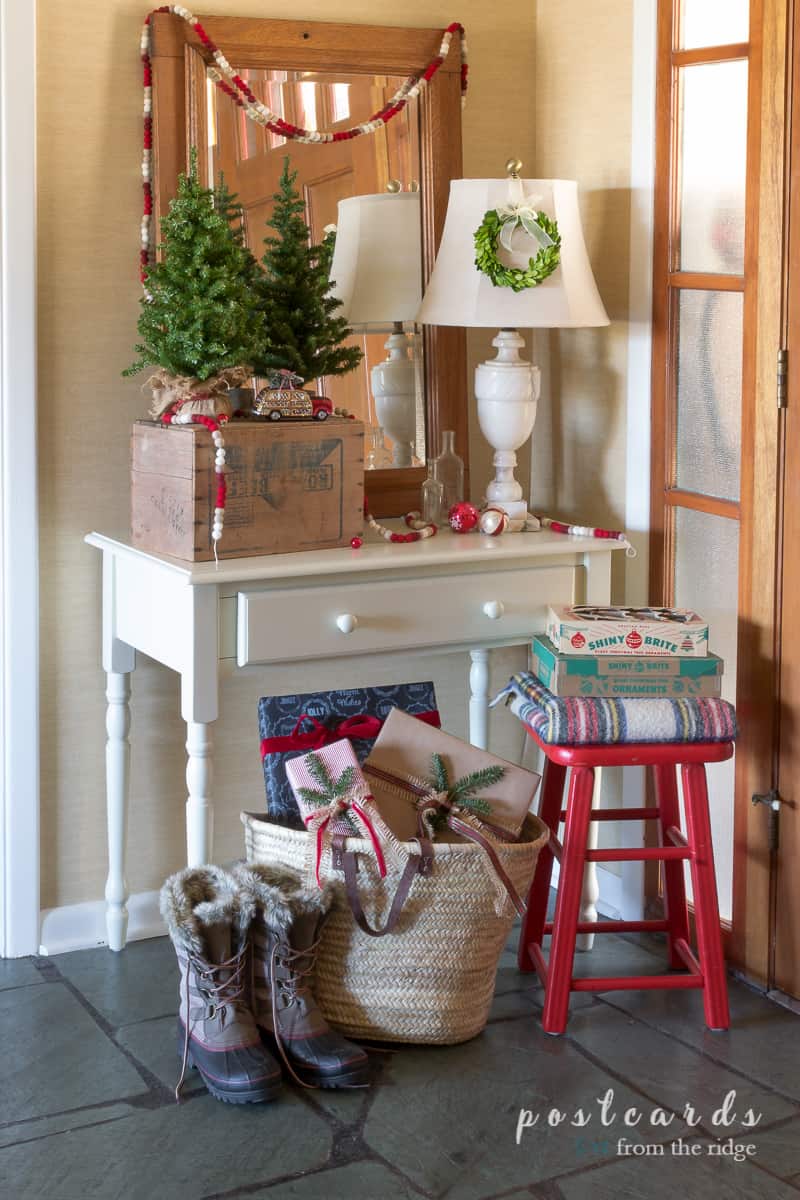 Here's a reminder of how it looked for Christmas. It's such a tiny space and is fun to redecorate for each season.
I think it took me all of 20 minutes to make these simple changes and it made such a big difference!
Have you added any spring decor to your home? What things have you added?
SHOP THIS LOOK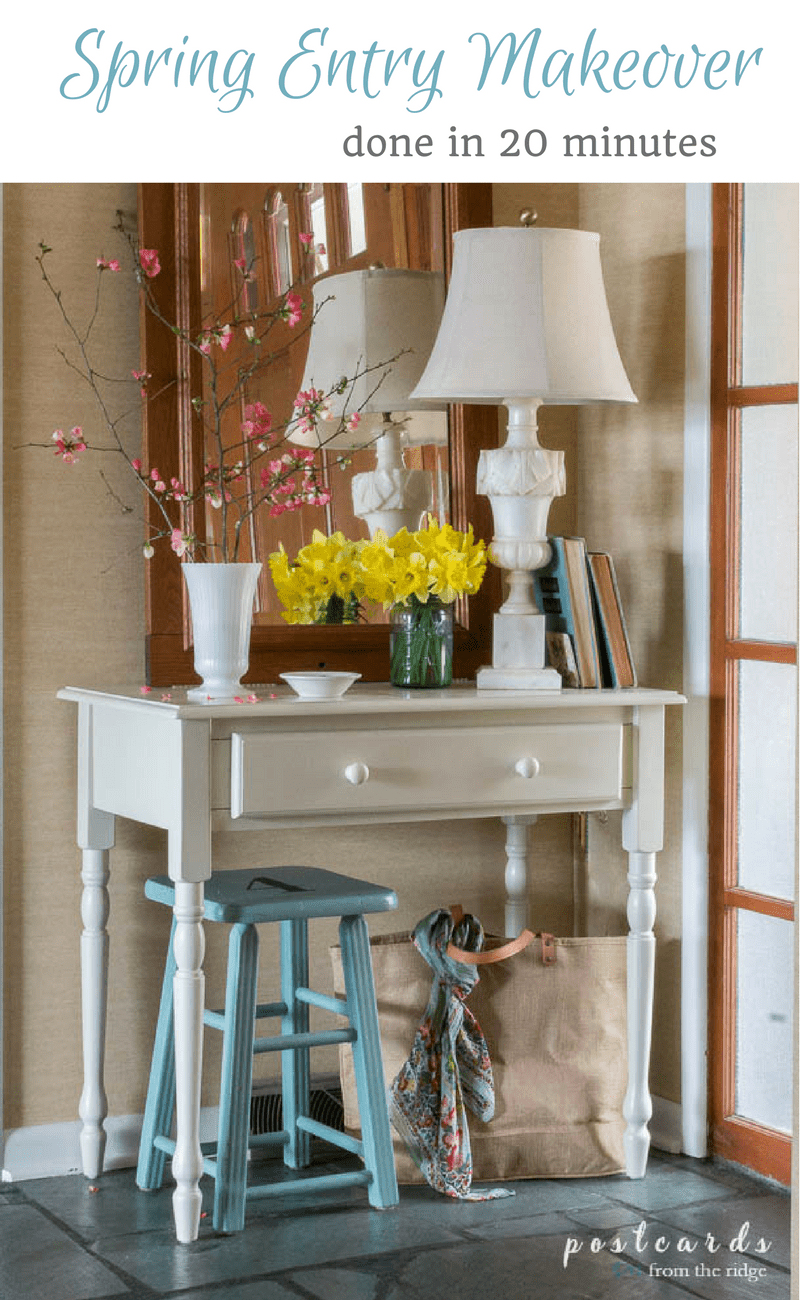 Need more ideas for your spring decor? Some of my favorites are in this post, including some free printables:
And here are some great ideas for decorating and organizing your small entry:
15 Fresh Ideas for Small Entryways
Thanks for dropping by today!