If you already have all of your Christmas gifts bought and wrapped, hats off to you! I hope to be like you someday when I grow up. Lol. If not, and you're like me and still have to find and wrap those wonderful gifts, then you might be inspired by today's post. Several of my very talented blog friends and I have teamed up to bring you some creative gift wrapping ideas. Some are too pretty to open!
This post contains affiliate links for your convenience. If a purchase is made after clicking one of the links I might make a small commission. Your price does not change. For full disclosure, go here.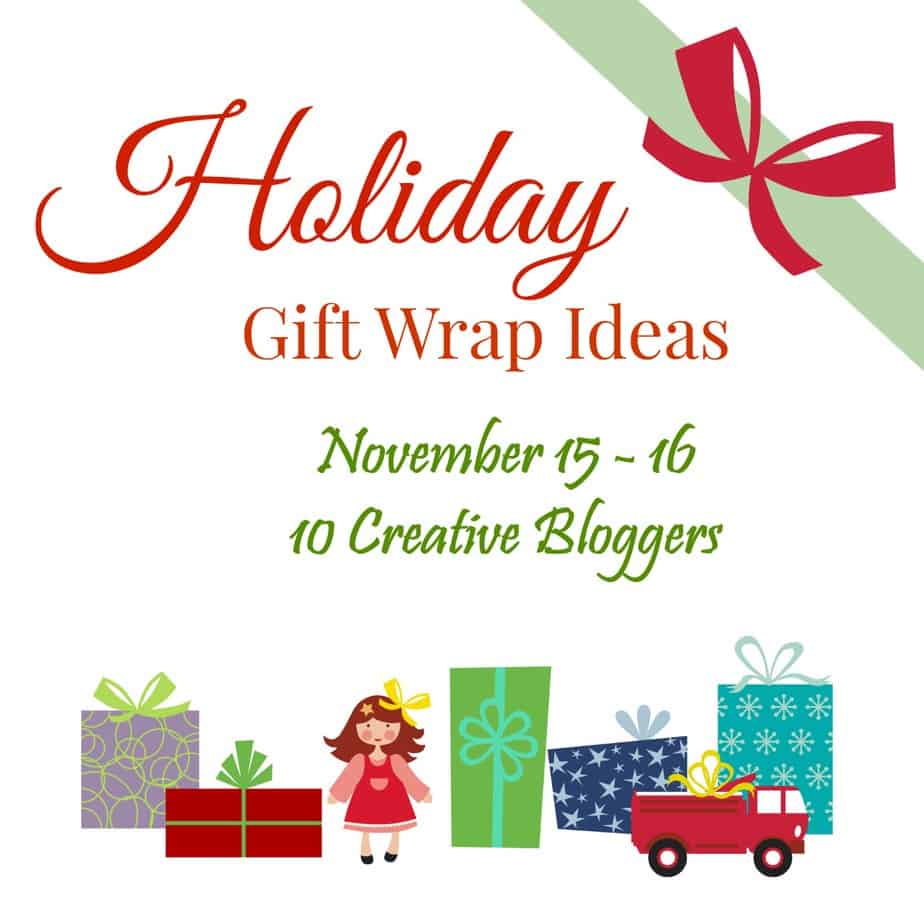 There are 10 of us sharing ideas for gift wrapping. Be sure to visit the blogs listed at the bottom of the post to see their clever gift wrap ideas.
For my gifts, I used kraft paper, an old book of sheet music, chalkboard wrapping paper, and super trendy buffalo check wrapping paper. I embellished them with velvet ribbon and some small branches snipped from the back yard.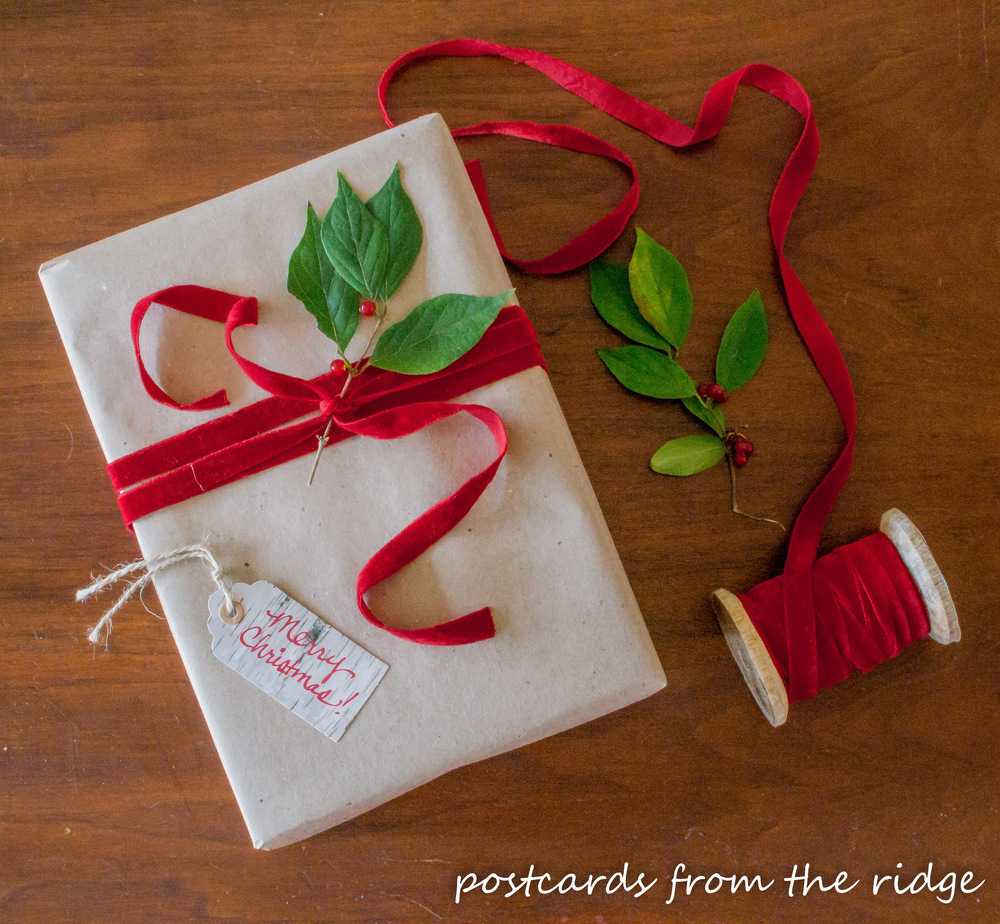 Here I added red velvet ribbon, a branch clipping, and a faux birch gift tag to some kraft paper for a simple yet festive package.
The only difference here is the chalkboard gift tag. I used a chalk marker to add initials and added a festive twig. The chalkboard tag makes a little more of a statement than the birch tags, don't you think?
I'm seeing red and black buffalo check prints on everything this year. It's perfect for winter and the holidays. I wrapped this large package with some buffalo check wrapping paper and added some red and black ribbon and a pine cone. A buffalo check gift tag finishes it off.
Sheet music can be used on small packages. For this one, I simply removed the staples from the book of sheet music and removed a double page. It's finished off with black ribbon, a branch clipping, and another chalkboard tag.

And now for a confession and a reality shot…the chalkboard wrapping paper. Don't laugh too hard.
I had seen some beautifully wrapped presents using chalkboard wrapping paper on pinterest. And I don't know how things are for you, but sometimes my pinterest inspired projects look nothing like they're supposed to. It might have something to do with the fact that my artist skills are on a 3-year-old's level. It was fun trying it and I'm sure yours will look better than mine. Next time I'll recruit my daughters to do the chalk writing for me.
Sources (click on the item to shop for it)
Now it's time to visit my creative friends' blogs and see the wonderful gift wrap ideas that they're sharing. Prepare to be inspired!!
Sunday, November 16th
Monday, November 17th
Have you started your shopping yet?
Coming up next –
The launch of a brand new link party!
How to make your overnight guests feel welcome.
Holiday house tours.
Dozens of ideas for mantels, tablescapes, wreaths, and crafts for the holidays.
And more! Whew, I'm tired just thinking about all of it!
Sharing this project here:
Thanks so much for dropping by my little space on the world wide web!
XOXOX,
Angie
If you're new here, sign up for email here or follow along here so you don't miss a thing:
Email * Facebook * Hometalk * Pinterest * Twitter * Instagram

For handy tips and tutorials, go here.

To see my painted projects, go here.

For tasty recipes from my kitchen, go HERE.
For some simple tips for capturing a great photo, go HERE.
Go here to learn about having an online design or color consultation.
And go here for dozens of photos, ideas and favorite paint colors.