Autumn in Asheville and the Blue Ridge Mountains
Is there anything as beautiful as the mountains in autumn? Not in my opinion. It was fall break here earlier this month and we spent some time in Asheville, North Carolina and drove along a large part of the Blue Ridge Parkway and the Cherohola Skyway. The scenery was stunning, to say the least. Today I'm sharing a few of my favorite snaps and a few of the souvenirs I brought home with me.

This post contains affiliate links for your convenience. If a purchase is made after clicking one of the links I might make a small commission. Your price does not change. For full disclosure, go here.
I used my digital camera to take the first 9 photos here. The rest were taken with my phone. The leaves were at peak at some of the elevations. The yellows and oranges and reds were breathtaking and I was able to capture most of it.
At the Buck Spring Gap overlook, there were these cool old stone steps leading to a beautiful vantage point.
This was where the steps led to. Worth the walk, don't you think?
On my way back down to the parking lot I picked up all of these leaves. The different shapes and colors are all so gorgeous.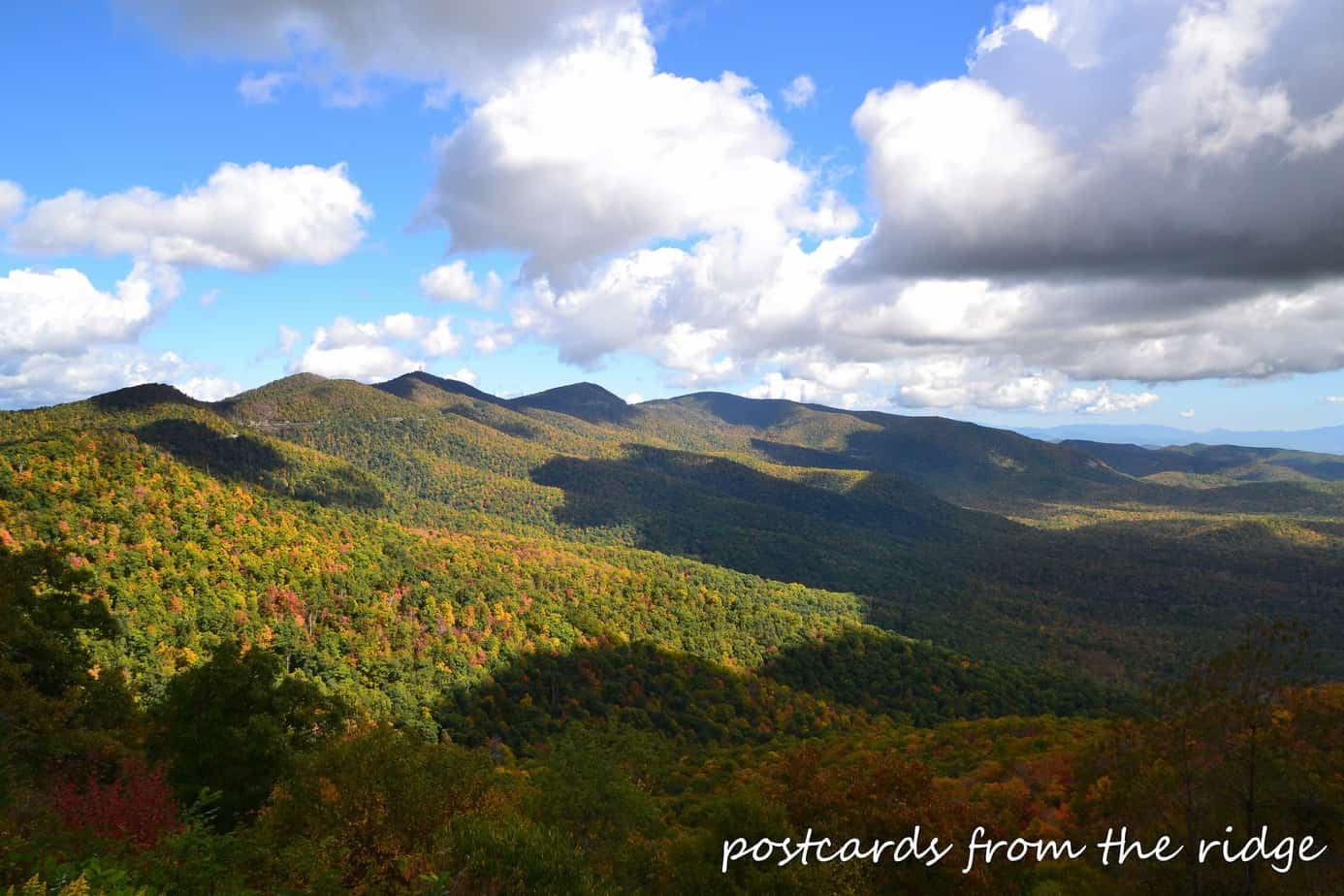 Another snap from one of the overlooks. The clouds cast some amazing shadows on the mountains that afternoon.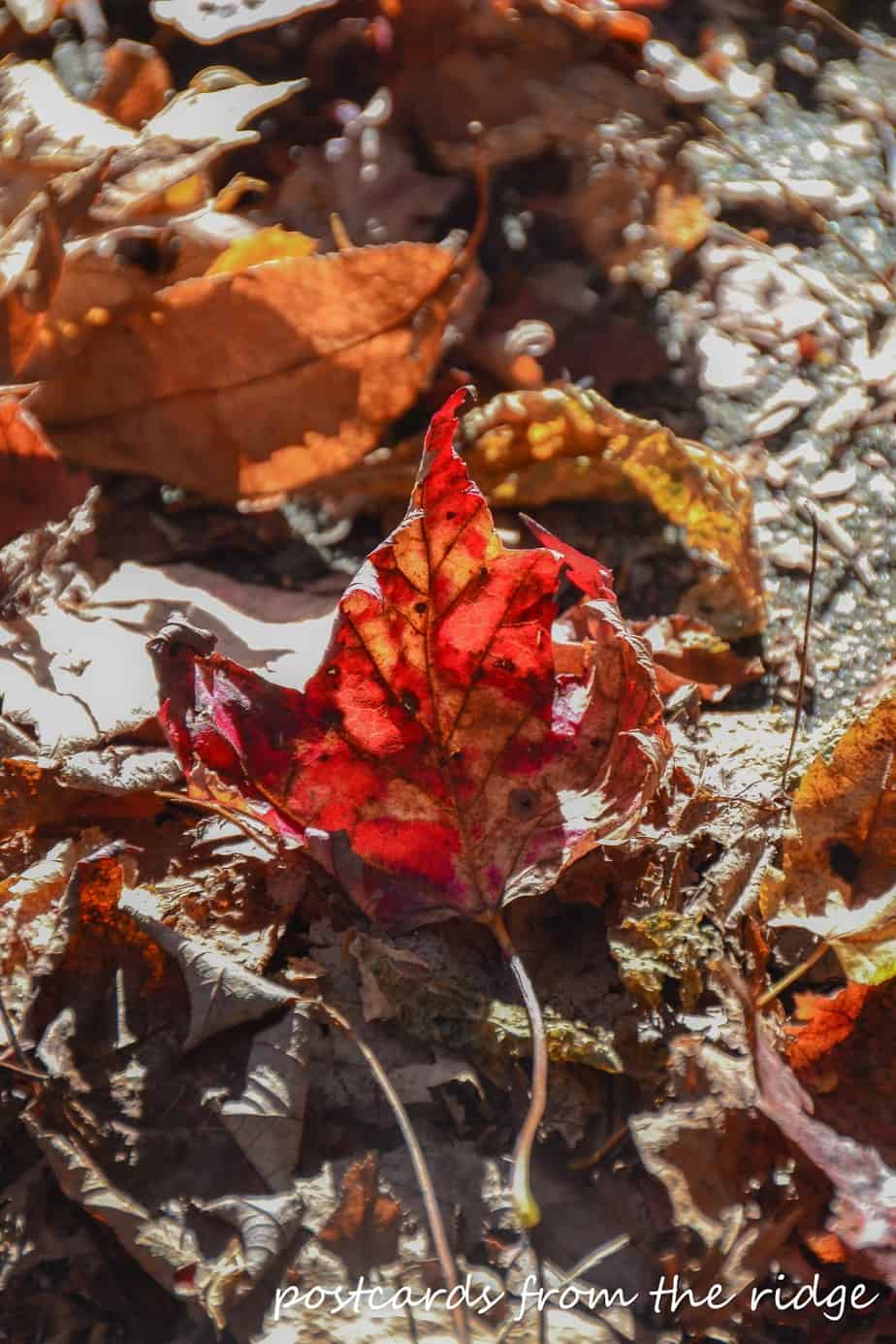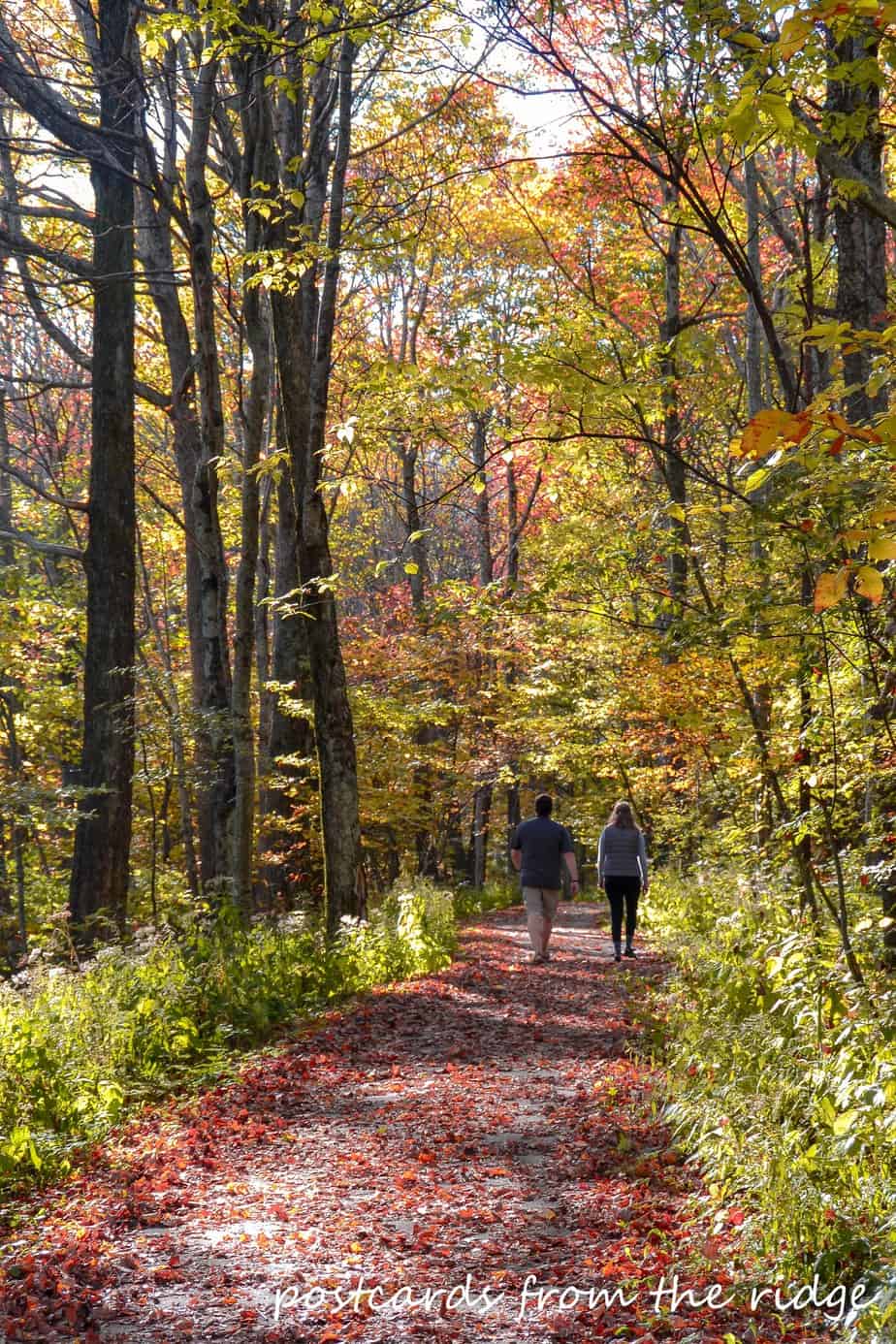 This walkway had perfect foliage and shadows when we stopped for a stroll along the Cherohola Skyway. That's my youngest daughter and husband.
I tried to snap one of those iconic fall roadway shots from the car. This was the best of the bunch.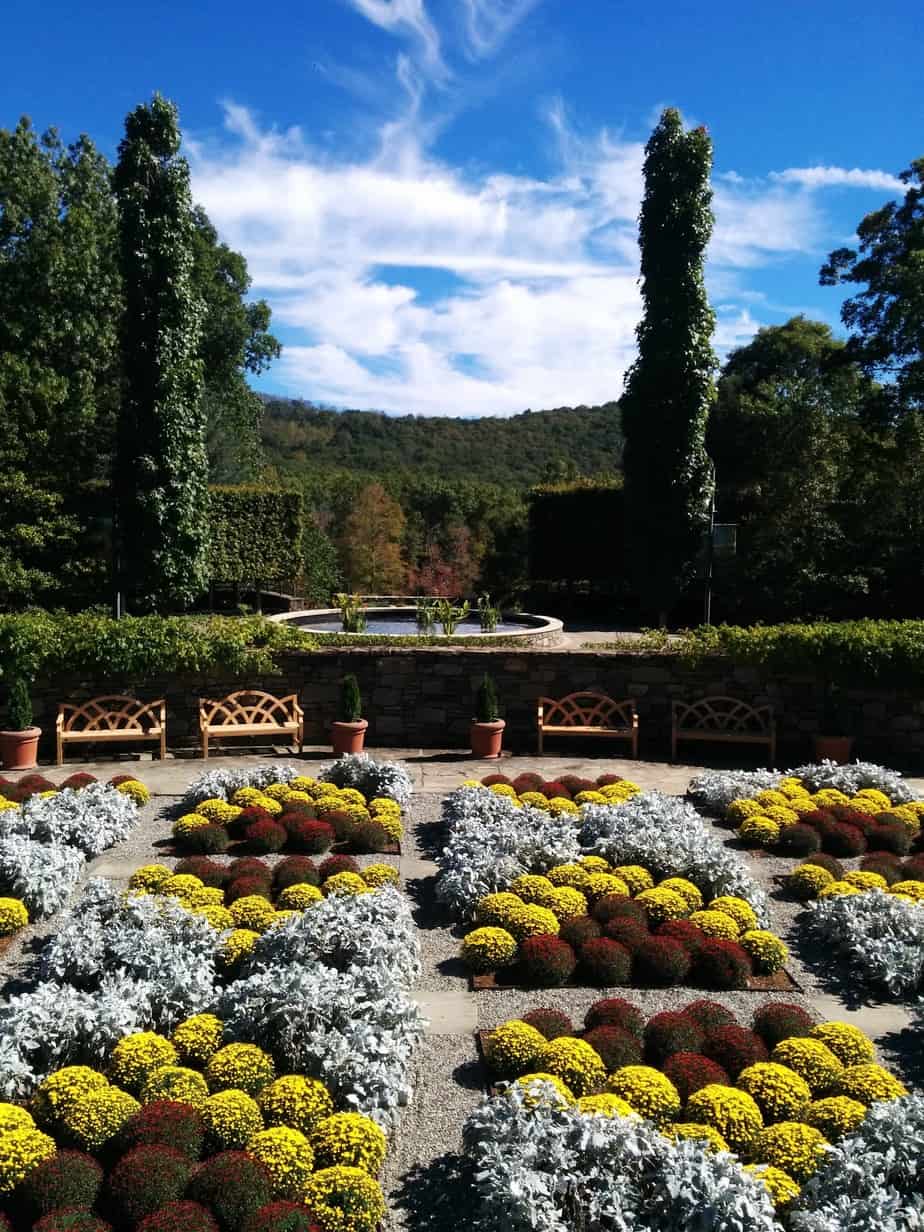 We stopped briefly at the North Carolina Arboretum. This flower garden is designed to look like a quilt top.
Sunset in downtown Asheville. The reflection of the colors in the windows of the building was perfect. It really was this pretty.
Who loves chocolate? We had dessert one night at the French Broad Chocolate Lounge. I highly recommend it.
We stopped at the Tobacco Barn Antique shop and were blown away by the variety of items and size of the place. It was worth the trip!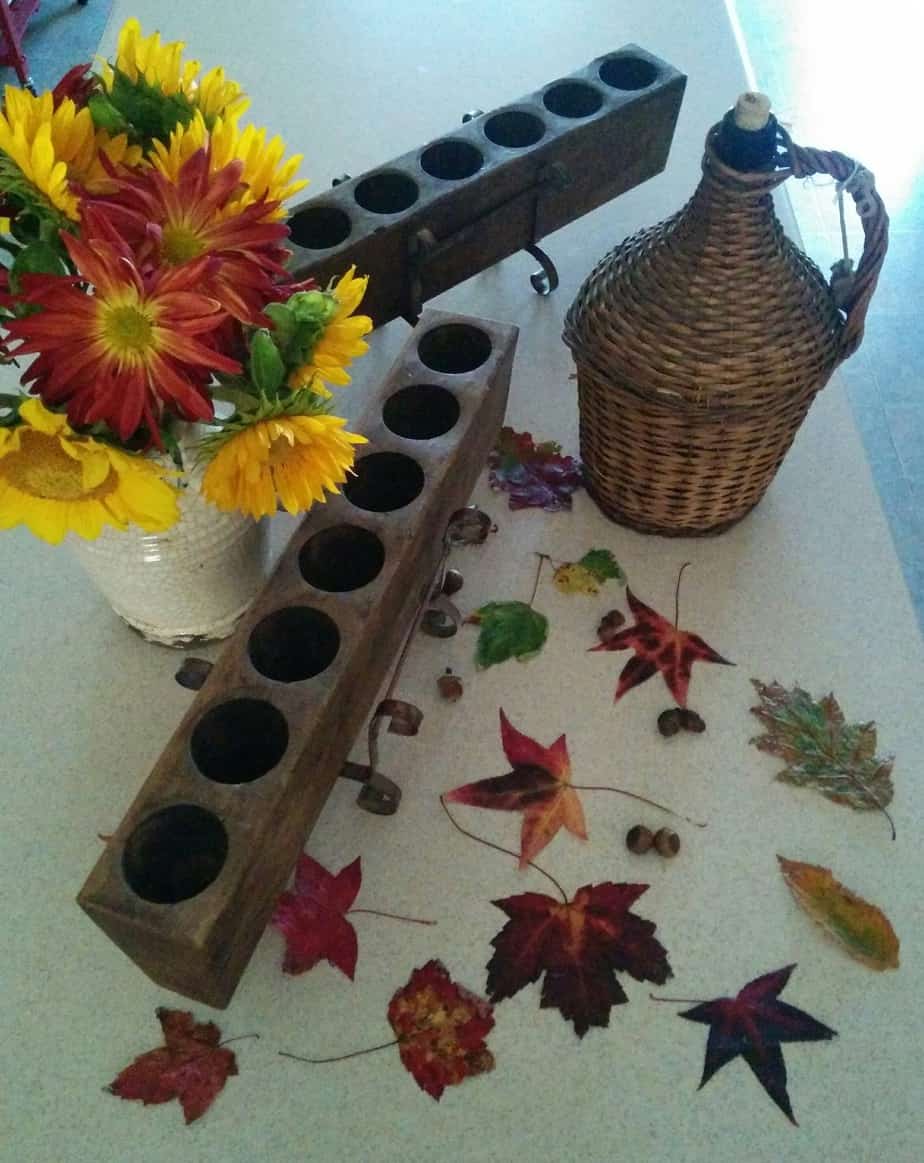 I brought home these 2 vintage sugar molds that I'm using on the island and dinner table for candles and moss covered balls. I'll post pictures of those soon. And I was so happy to find this vintage wicker demijohn. I've been wanting one of these for a while.
Old stair spindles and vintage metal ceiling tiles were abundant.
Aren't these colorful metal letters fun?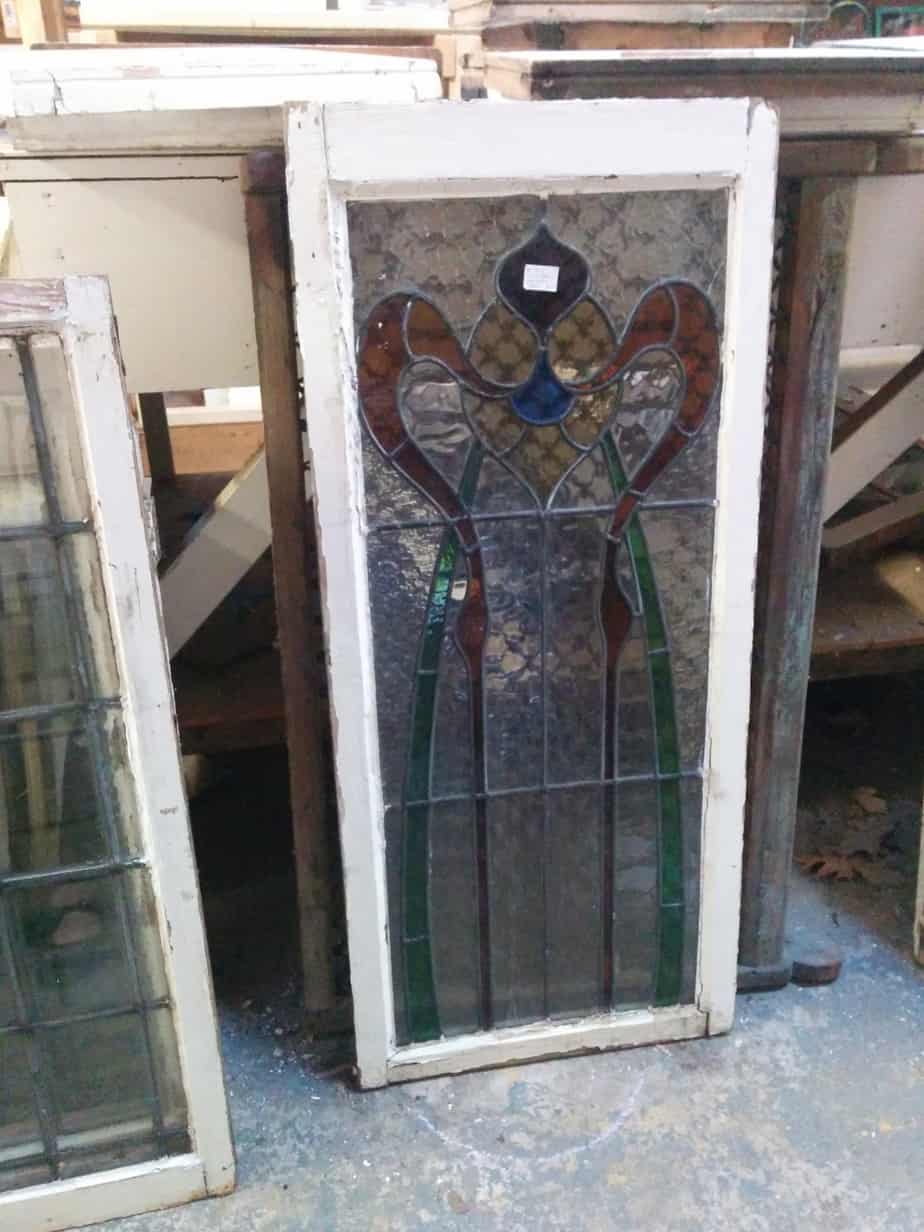 There were dozens of old stained glass windows as well. Now I'm trying to find a place to hang one of these beauties!
Now tell me, how has your October been?
To learn more about planning your trip to Asheville, go here.
Coming up next –
Gift guides for everyone on your list with amazing giveaways.
The recipe for a beautiful Thanksgiving table.
Christmas gift wrapping ideas.
Holiday house tours.
A vintage-lover's guide to Christmas decor.
Dozens of ideas for mantels, tablescapes, wreaths, and crafts for the holidays.
And more! Whew, I'm tired just thinking about all of it!
Thanks so much for dropping by my little space on the world wide web!
XOXOX,
Angie
If you're new here, sign up for email here or follow along here so you don't miss a thing:
Email * Facebook * Hometalk * Pinterest * Twitter * Instagram

For handy tips and tutorials, go here.


To see my painted projects, go here.

For tasty recipes from my kitchen, go HERE.
For some simple tips for capturing a great photo, go HERE.
Go here to learn about having an online design or color consultation.
And go here for dozens of photos, ideas and favorite paint colors.