Benjamin Moore Gray Wisp ~ Favorite Paint Color
Hello, friends! I've got another favorite color to share with you. Today's favorite is Benjamin Moore Gray Wisp. It's one of those colors that looks gray sometimes, blue sometimes, and green sometimes. The lighting and items against it really make a difference in how it appears.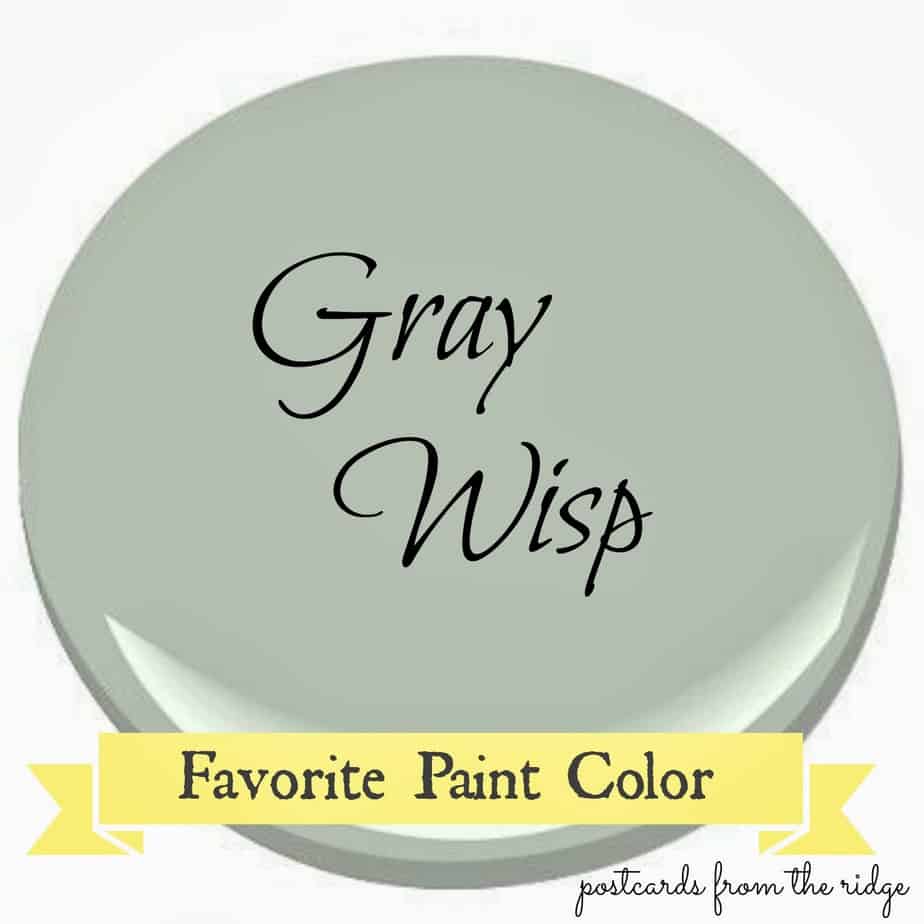 I love this color. I'm hoping to eventually repaint our breakfast room with Benjamin Moore Gray Wisp. It looks nice against wood tones, whites, and neutrals. And it's a great backdrop for a variety of accent colors.
Cozy Living Room in Benjamin Moore Gray Wisp
Traditional Living Room by Chicago Interior Designers & Decorators Molly Quinn Design
Here's a great example of how well it mixes with whites, dark wood floors, and even browns and grays. Don't you love the wood beams in this room? I do.
Peaceful Bedroom Painted with Benjamin Moore Gray Wisp
Tropical Bedroom by Rockport Design-Build Firms Jane Haley LLC
Soft blues and grays are always wonderful colors for bedrooms. Again in this space, the Gray Wisp blends nicely with the dark wood floors and neutral area rug.
Kitchen Cabinets Painted with Gray Wisp
Traditional Kitchen by Portland Kitchen & Bath Designers Jenni Leasia Design
In this kitchen space, these cabinets were first painted with Gray Wisp and then glazed with a brown wax. I love the look of this and would like to have it in our house somewhere.
Gray Wisp Modern Bathroom
Eclectic Bathroom by Mississauga Interior Designers & Decorators Elizabeth Metcalfe Interiors & Design Inc.
Such a snazzy bathroom in this photo. It's clean and serene. And another example of how nicely Gray Wisp goes with neutral shades.
Farmhouse Living Room in Gray Wisp
Farmhouse Living Room by Austin Interior Designers & Decorators Van Wicklen Design
In this space, the Gray Wisp walls are a nice subtle background for the furniture and accent rug. The white beadboard is a nice contrast and looks pretty against the oak floors. I love the comfortable feeling of this room.
And lastly, here's a sneak peek of a piece of furniture I painted with Gray Wisp recently. I did some layering techniques and gave it a very worn look. Watch for a full reveal of this piece later this week.
Try a Peel and Stick Paint Sample
Ready to try a sample? Consider using a peel and stick reusable sample from Samplize instead of having to paint a section of your wall.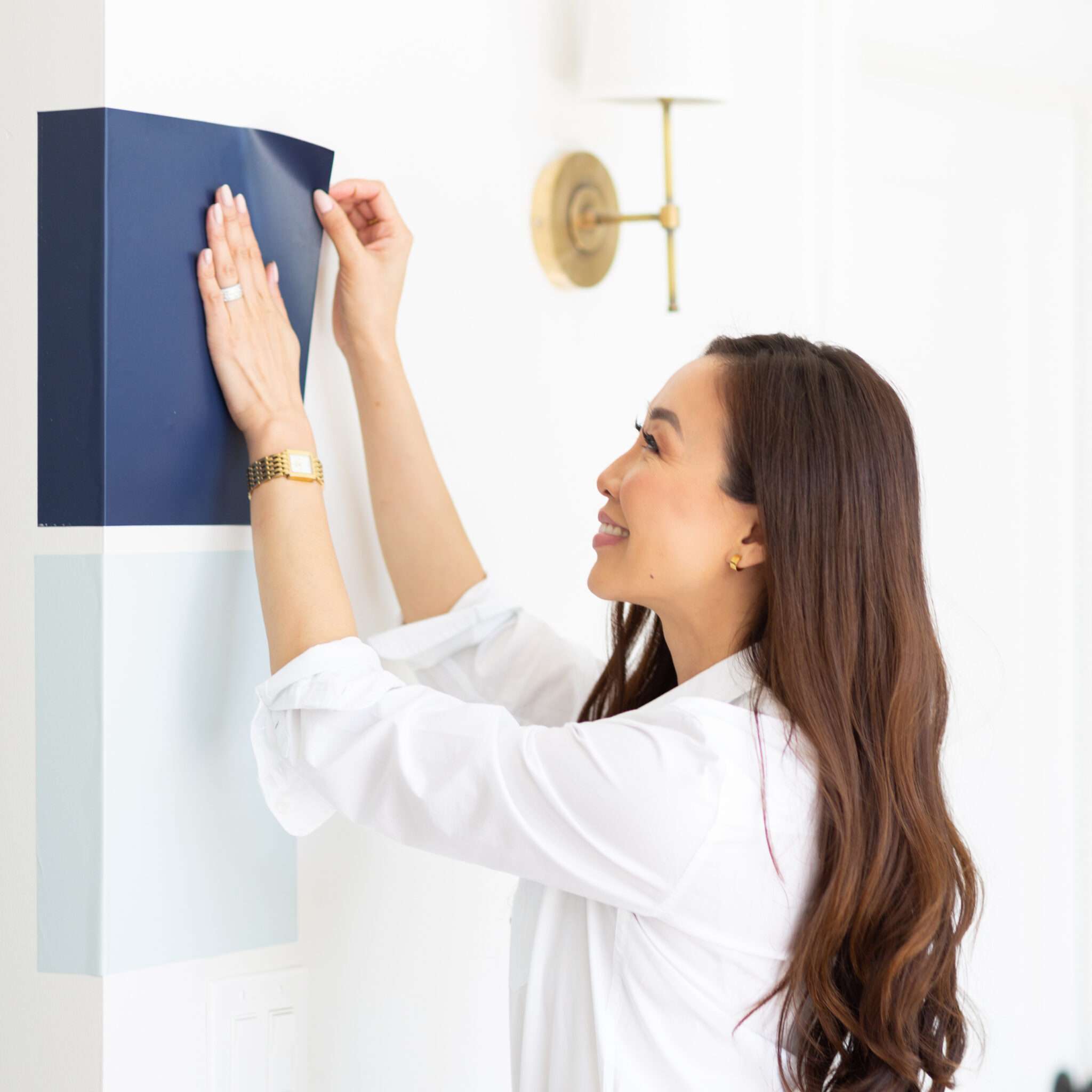 What is Samplize?
Samplize is an online company that sells peel-and-stick paint samples, measuring 9″ x 14.75″, that you can apply directly on to your wall. Samplize samples are painted with 2 coats of real paint and are available with paint from brands including Benjamin Moore, Farrow & Ball, Sherwin-Williams, and PPG.
The samples save time, money, and reduce excess paint waste created in the traditional sampling process.
How much do Samplize samples cost?
Samplize samples cost $5.95 each.
What are the shipping costs and where does Samplize ship?
$5 overnight shipping via FedEx is offered in the U.S.
Samplize ships worldwide. Shipping rates outside of the U.S. vary.
So what do you think of Gray Wisp? Love it? Hate it? Or indifferent to it? I'd love to hear what you think.
Thanks so much for dropping by!