5 ways to create a cozy and inviting room
Explore some of the cozy benefits of carpet
Hello, friends! Is there anything like a cozy room to make you feel good? It warms your soul and helps you forget about everything else in the world. And it wraps you up in a great big hug every time you enter it.
Do you have a room like that in your home? Have you ever wanted to create a cozy space like that ? Today I'm partnering with The Carpet & Rug Institute to give you ideas for making just such a room.
In our home, the family room is our cozy cocoon. It's the place we spend the most time with our family and friends. When we're in here we feel insulated from the rest of the world and can kick off our shoes and relax.
What makes a room cozy? Here are a few elements of most cozy spaces:
How to Create Cozy Room
1. Soft Surfaces
Soft surfaces provide sound absorption and make a space more hushed and relaxed. And they offer a more comfortable setting than hard surfaces.
Think about your favorite chair. Is it hard or soft?
What about your favorite cozy getaway? I bet it has lots of soft surfaces too, like carpet on the floors.
Nice restaurants are made more cozy and intimate with soft surfaces and carpet.
2. Textures
Textures add character and interest to a room. An easy way to add cozy textures to a room is by using throw blankets and pillows. And a carpeted floor gives you an abundance of soft, cozy texture.
3. A Fireplace
Whether it's wood-burning, gas, or electric, a fireplace is another great way to make a room feel cozy.
The most popular spot in our family room is on the carpet in front of the fireplace. Our girls and our kitty were
all relaxing in this spot recently and I couldn't help but snap a picture of
them laying there. Don't they look comfortable? It's the
perfect place to scroll on their phones, lol.
4. Candles
Much like a fire in the fireplace, candles also make a room feel really cozy. The soft glow and subtle scents add a soothing ambience to a room. Personal photos are another nice way to make a room feel cozy.
5. Plants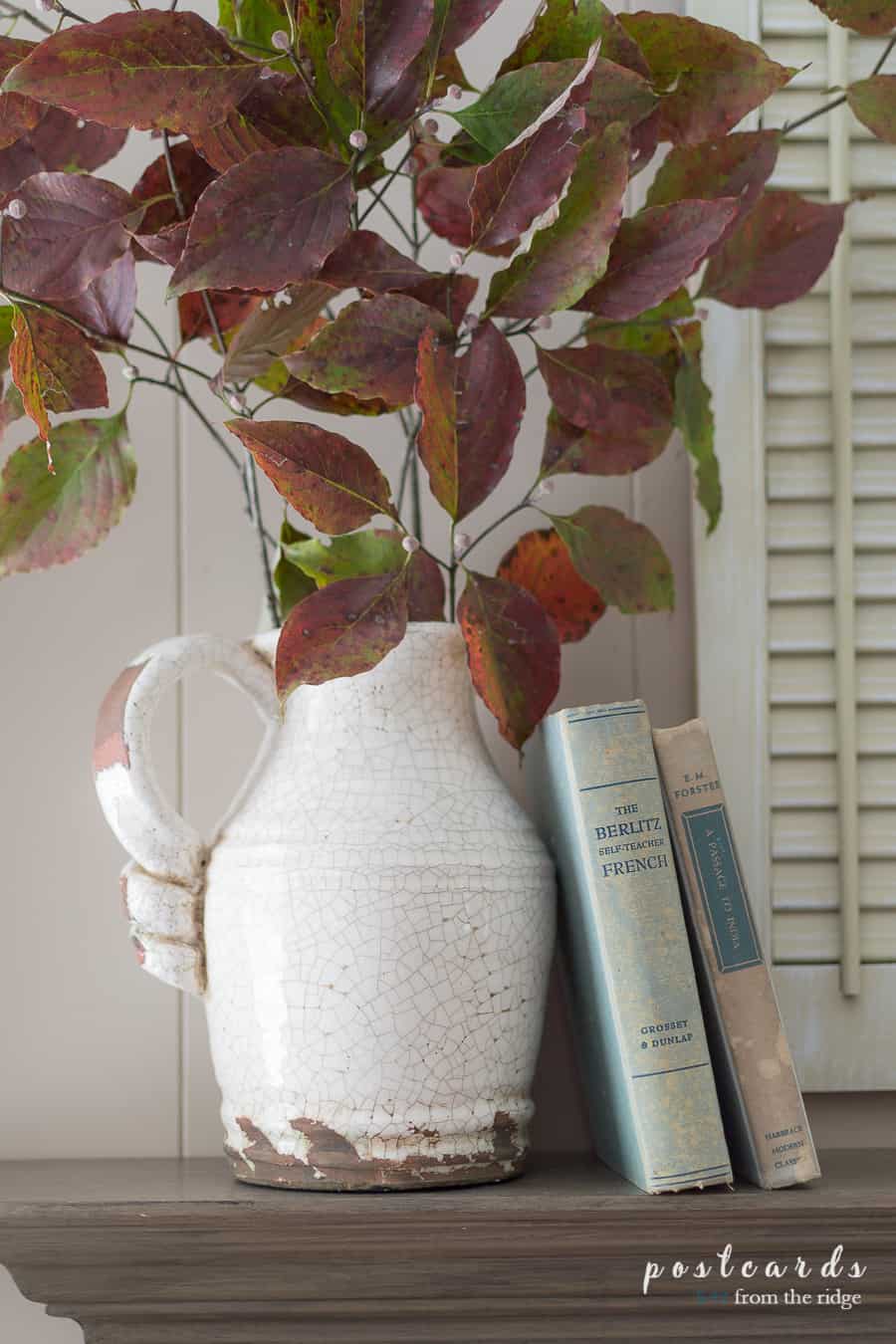 Live plants bring an organic warmth to a room, especially during colder months when everything is gray and brown outside. Simply place branches or flowers in a pretty pitcher or vase and you have instant charm. A few vintage books add even more coziness to this vignette.
Here are just a few other benefits of having a carpeted room:
It's a great way to cover ugly floors
It Cushions our footsteps and potentially reduces knee, hip, and back pain
Carpet provides wonderful sound and temperature insulation
It improves indoor air quality by acting as a passive air filter and trapping dust, pollen, and particles
Carpet is one of the lowest emitters of VOC's of all flooring options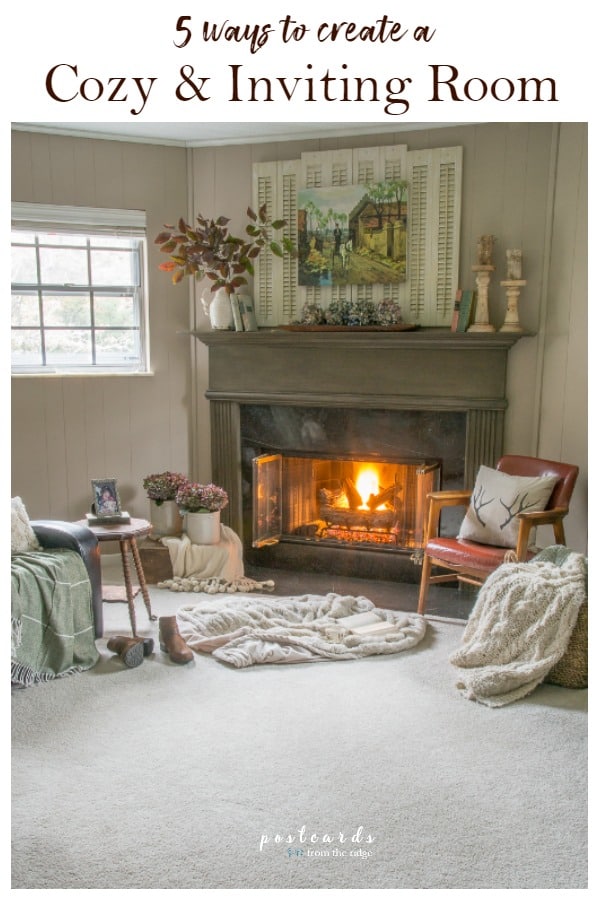 Have you gotten some
ideas for making your home cozy for the holidays and colder months? Be sure to
drop by and read more about all the benefits of carpet and get help selecting the right one at the CRI HERE.
This is a sponsored post written by me on behalf of The Carpet & Rug Institute. All opinions are 100% mine.