9 fall decorating ideas that you'll absolutely love
With Labor Day behind us it's now full steam ahead for fall decor. Fall is my favorite time of the year with all the excitement of a new school year for the kids, the arrival of cooler weather, fall fashion, football season, and fall decor. And although I'm just starting to bring our fall decor items out from storage I thought I'd share some of my favorite fall vignettes from the past few years and some tips for easily adding fall touches to your home. Stay tuned for this year's version coming up in a few days.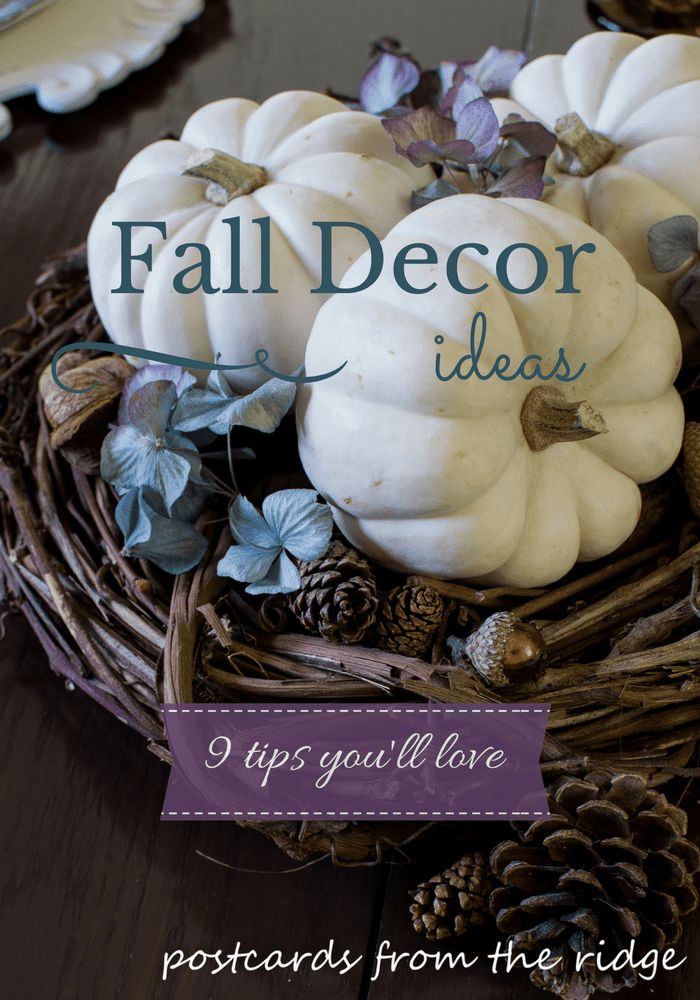 This post contains affiliate links for your convenience and to help keep this blog in operation. I may make a small commission from any item ordered but your price remains the same. For full disclosure, go here.
Here are some simple ways to add a fall vibe to different areas of your home.
Fireplace and Mantel Areas
1. Lanterns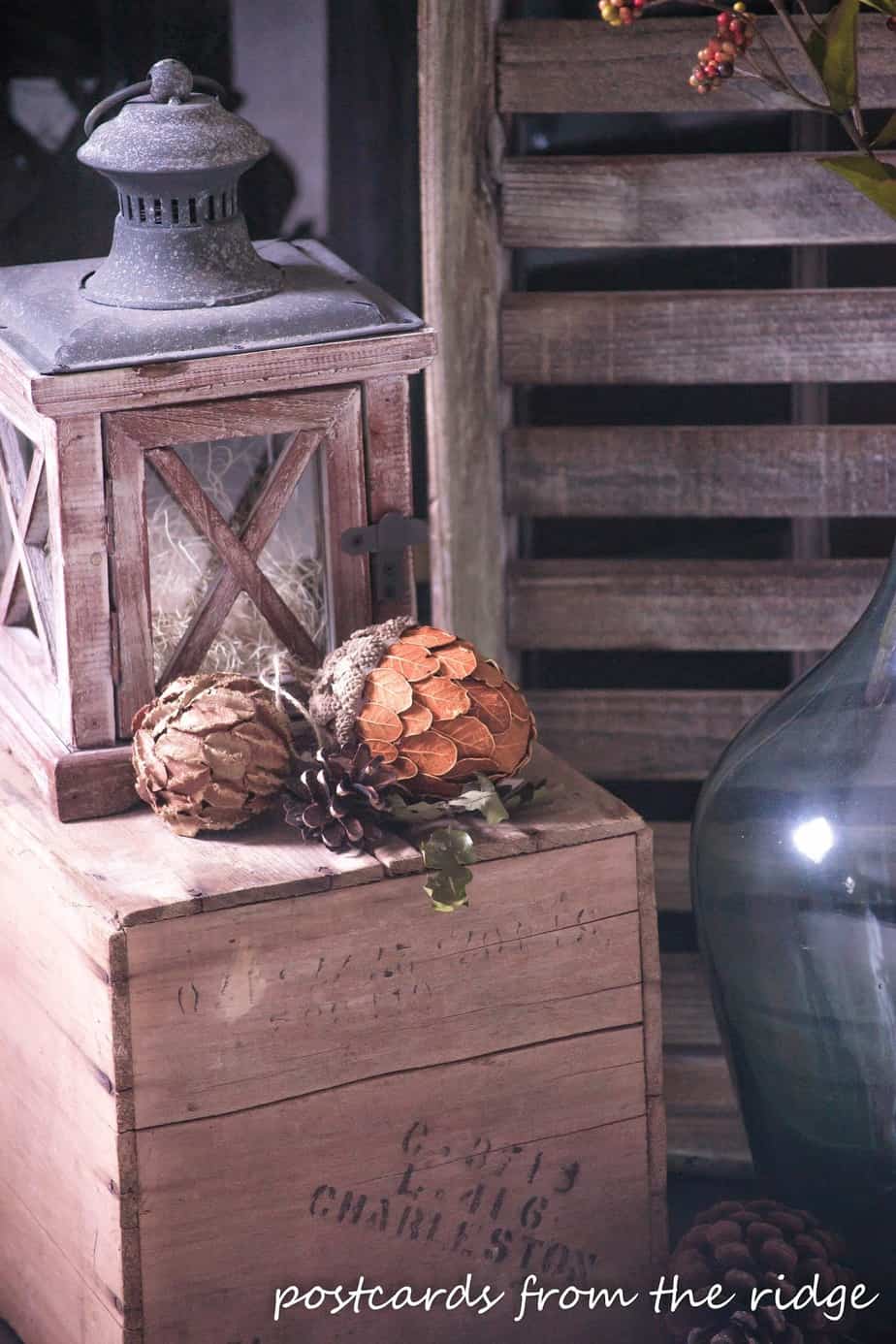 Wood lanterns look great year round, but especially in fall and winter. Add a candle or a pumpkin and you've got a super stylish fall look.
2. Old books and dried flowers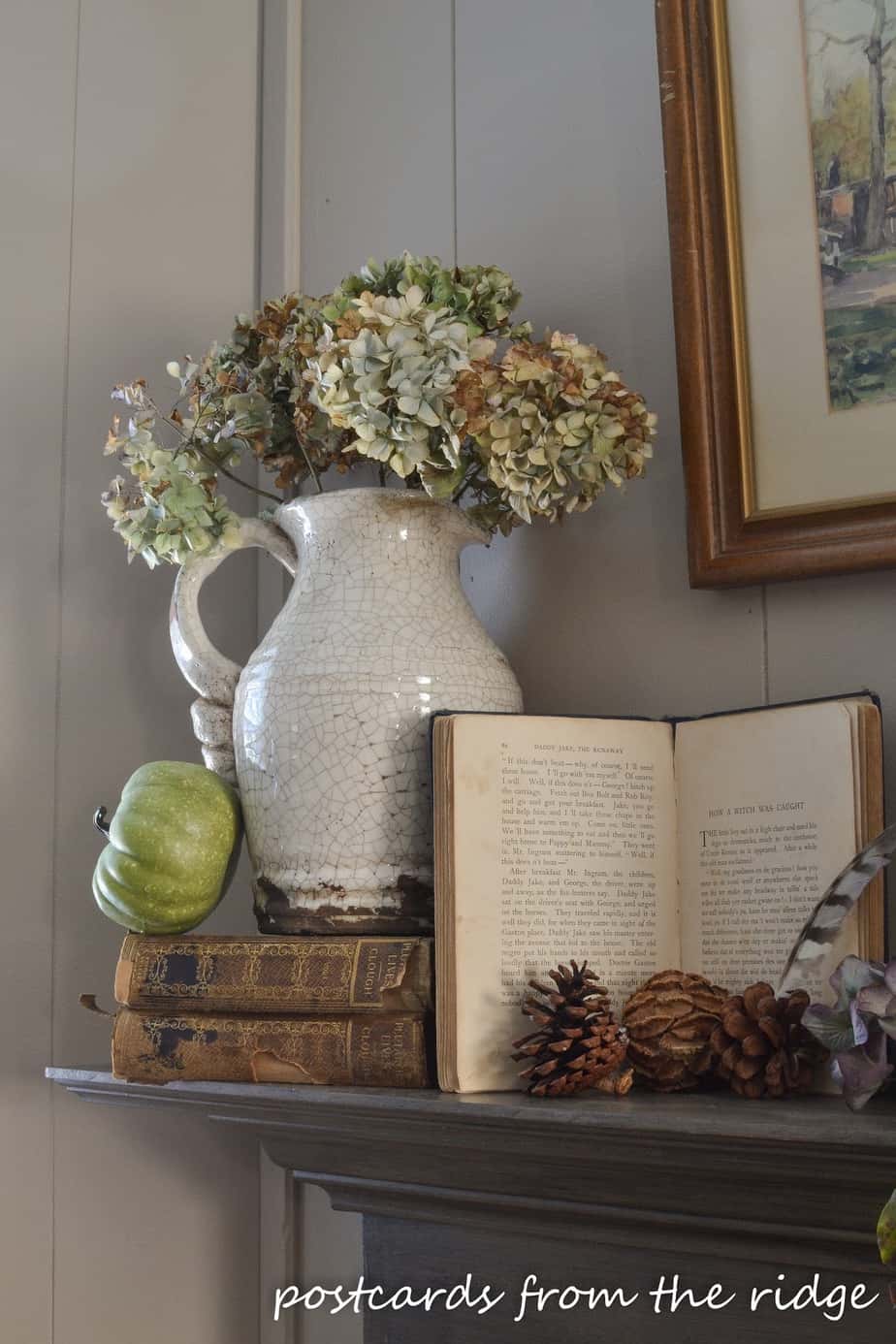 Save those hydrangea clippings and use them in your fall decor. It's easy to dry them (I've got a simple tutorial here) and they add a nice texture to any fall display. Old books are another great way to add texture and patina to any area.
Dried flowers are perfect filler for a fireplace until it's cold enough for a fire.
3. Throw blankets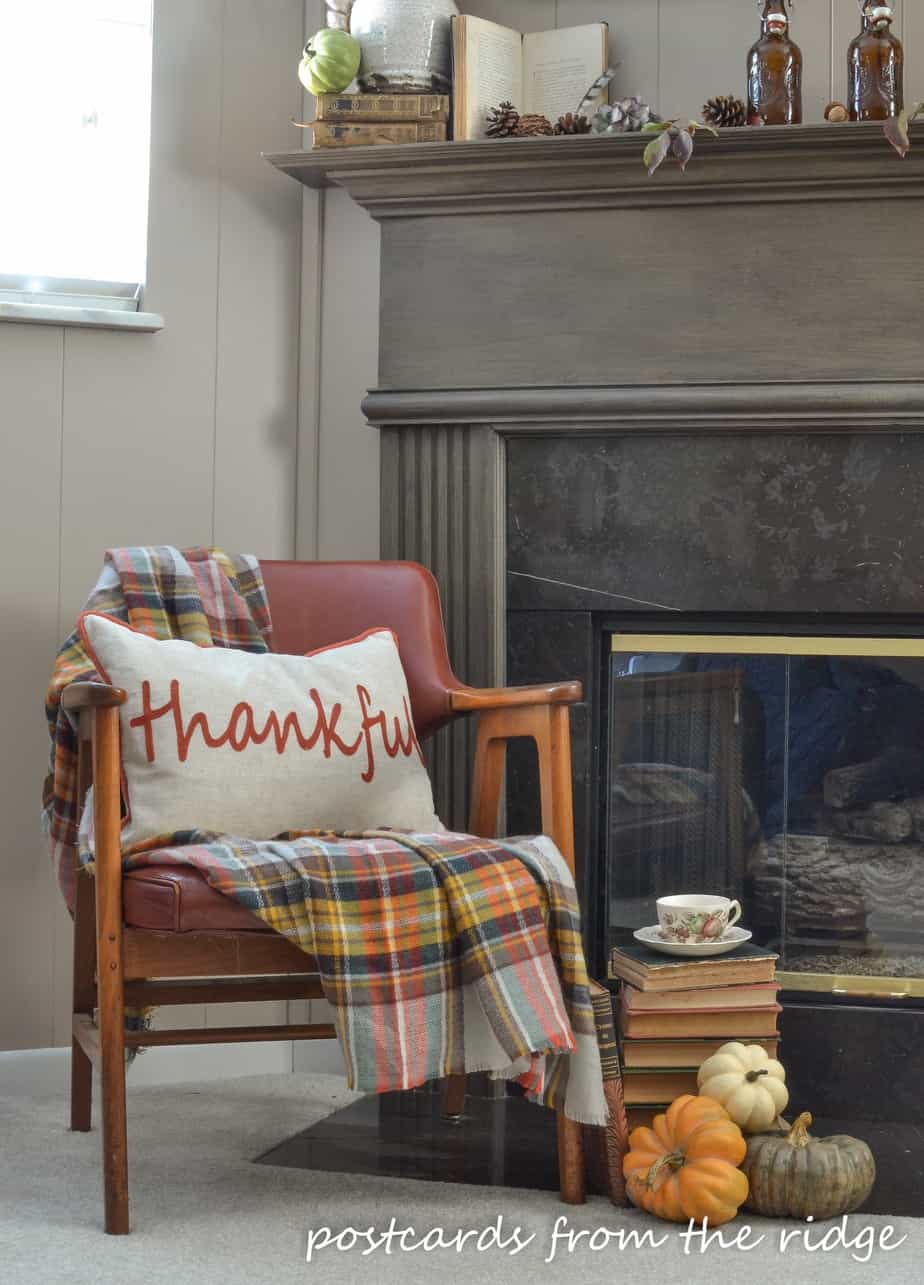 I have a slight addiction to throw blankets and keep them stashed in every room. You can even cheat by adding a blanket scarf like the one I used above. It's perfect to throw over a chair or on your lap when there's a chill in the air.
A basket or olive bucket are also ideal places to store throw blankets.
SHOP THE LOOK
4. Aged Metals
Whether it's rusted iron or old copper, metals always add a nice element to any fall display. I especially love to use our vintage copper boiler this time of year.
Table Top
5. Natural Centerpiece
Everyone loves white pumpkins and they're just the right size for a centerpiece. Start with a grapevine wreath and add some dried hydrangeas, acorns, and pine cones and you've got a simple, nature inspired centerpiece that you can use through Thanksgiving.
6. Fall inspired dishes
For just a few dollars each, you can add fall themed salad plates or dinner plates and have a pretty and seasonal table. Add a pretty charger plate for more style, and vintage silverware and linens finish off the look.
7. Acorns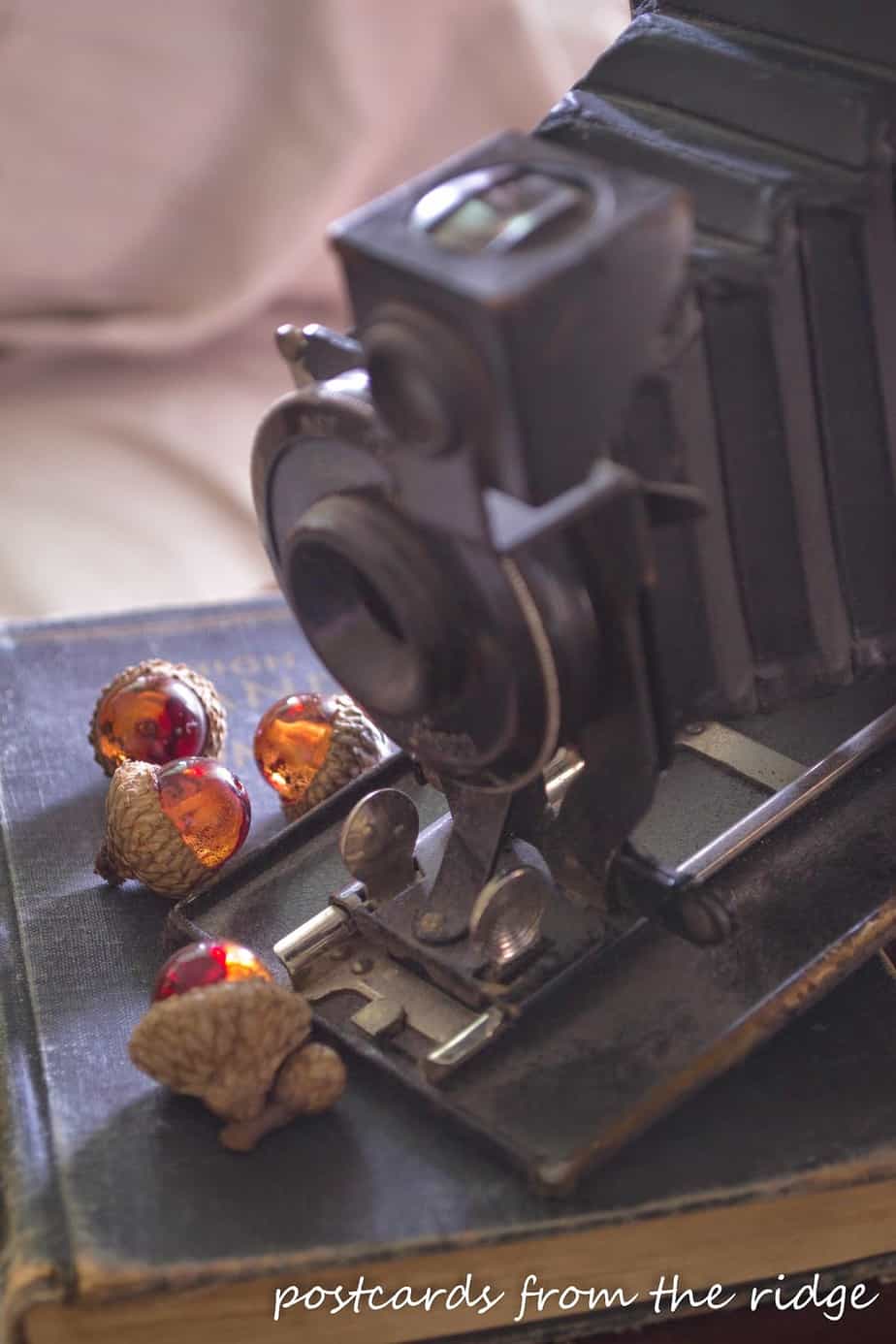 Natural or glass, acorns scream fall in any display. If you're lucky enough to have an oak tree then you can scoop them up by the handful. Or for a little something different, use glass or felt acorns.
8. Vintage linens and pine cones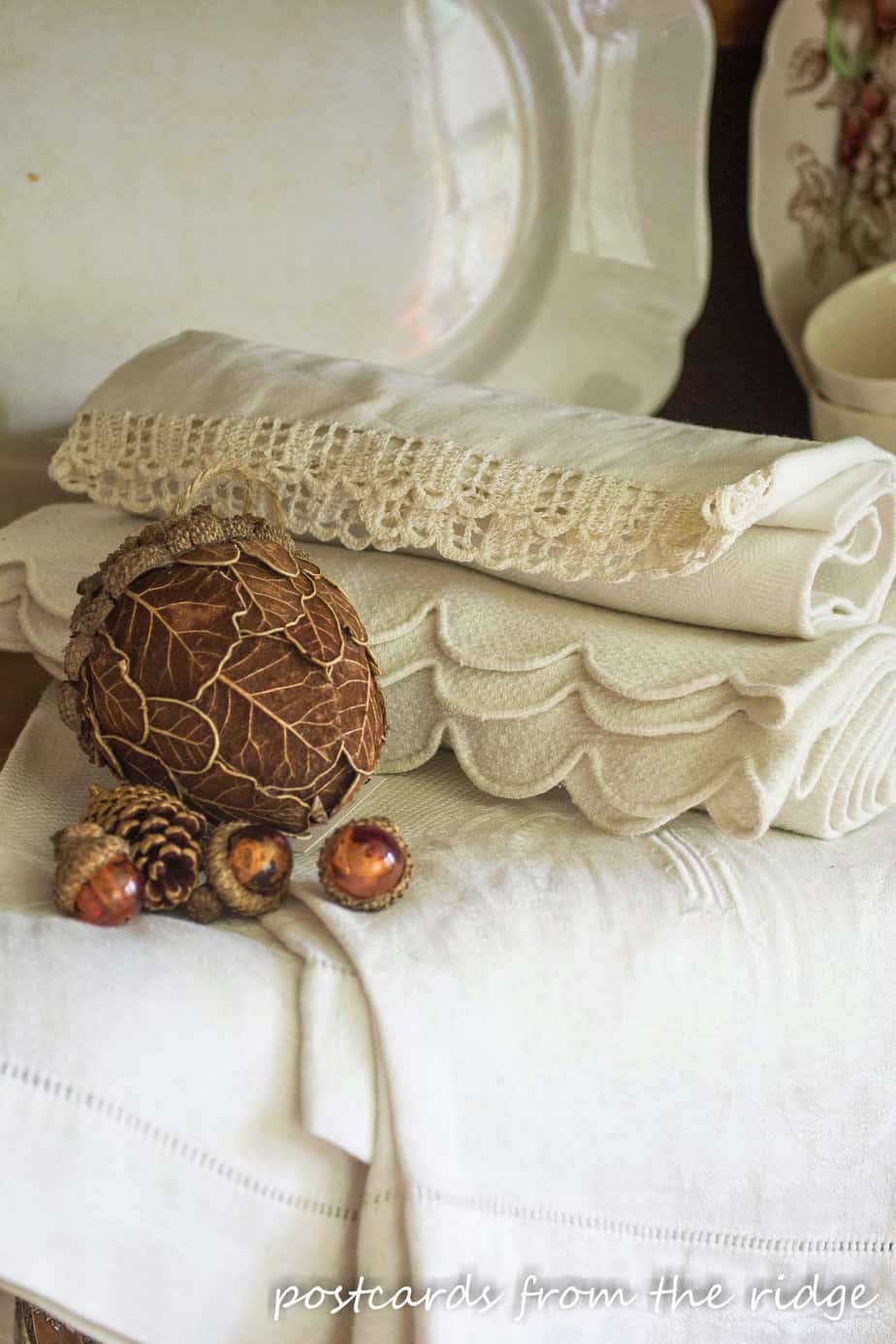 Pine cones are a classic addition to any fall or winter decor whether they're real or faux. Layer them on top of vintage linens for a timeless look.
9. Fall candles
The scent of fall candles always makes the house feel nice and cozy. Whether it's pumpkin, cinnamon, apple, or something else, a candle really sets the mood for fall.
And one of the greatest ways to decorate for fall? PUMPKINS!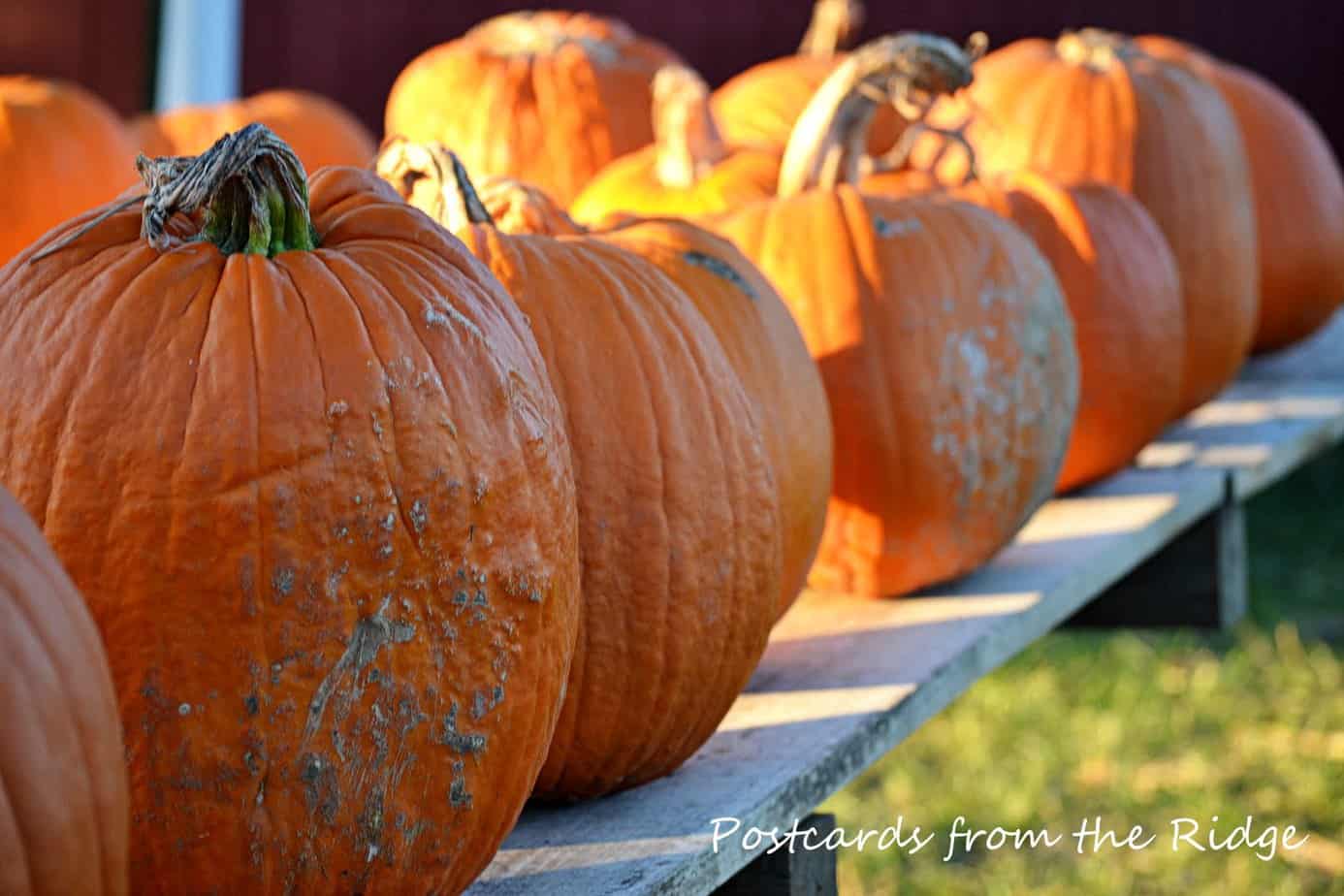 Have you started your fall decorating yet?What's your favorite way to decorate for fall? Leave a comment below and let me know because I'm always looking for new ideas.
Update: As of this writing, my favorite fall blanket scarf that I used as a throw is on sale for $7.99 HERE.
Thanks so much for dropping by!
XOXOX,
Angie
P.S. Many of my items were found at estate sales and I shared some tips for shopping at them here.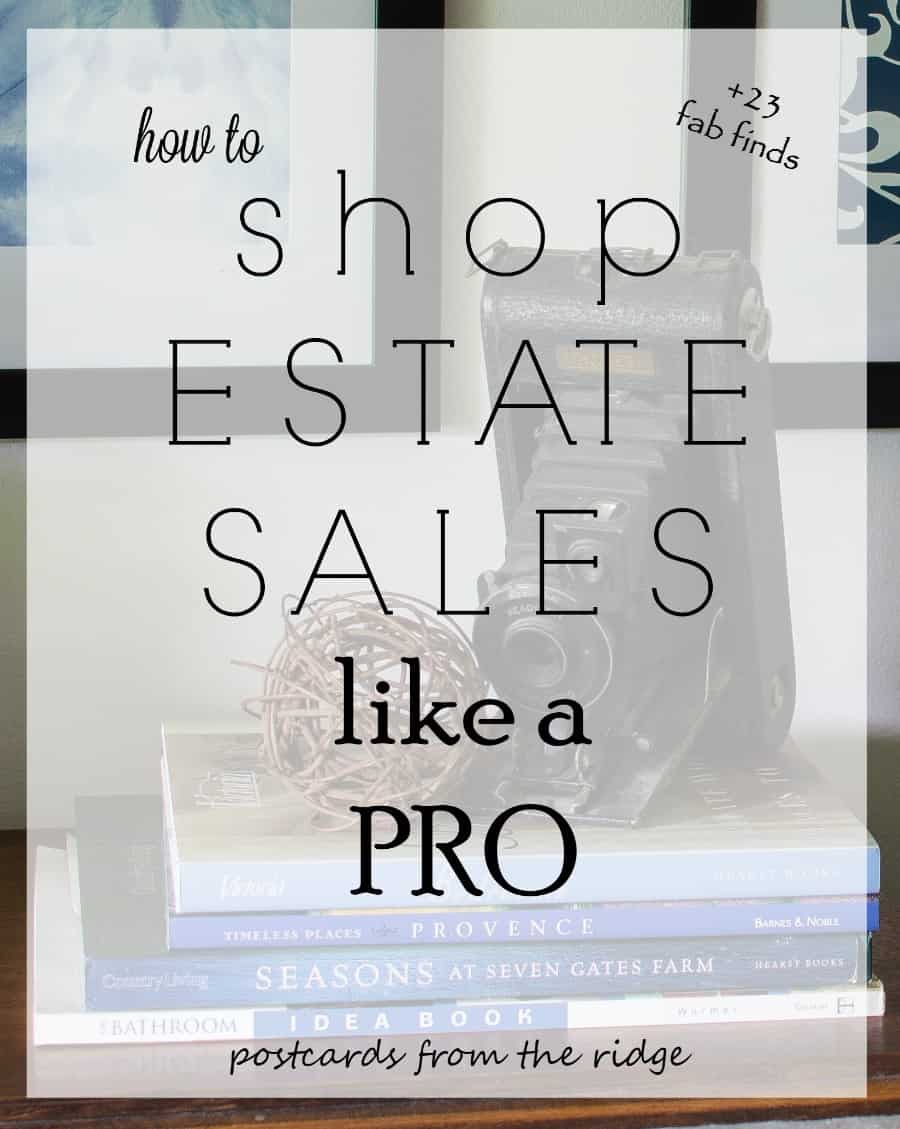 For more fall decorating ideas from past years, go here.