12 Things to see and do on Kiawah Island
Today I'm sharing some of our favorite things to do in Kiawah Island, South Carolina as well as a couple of places we like to eat while we're there. In case you missed it, I shared our favorite things to see and do in Charleston last week here.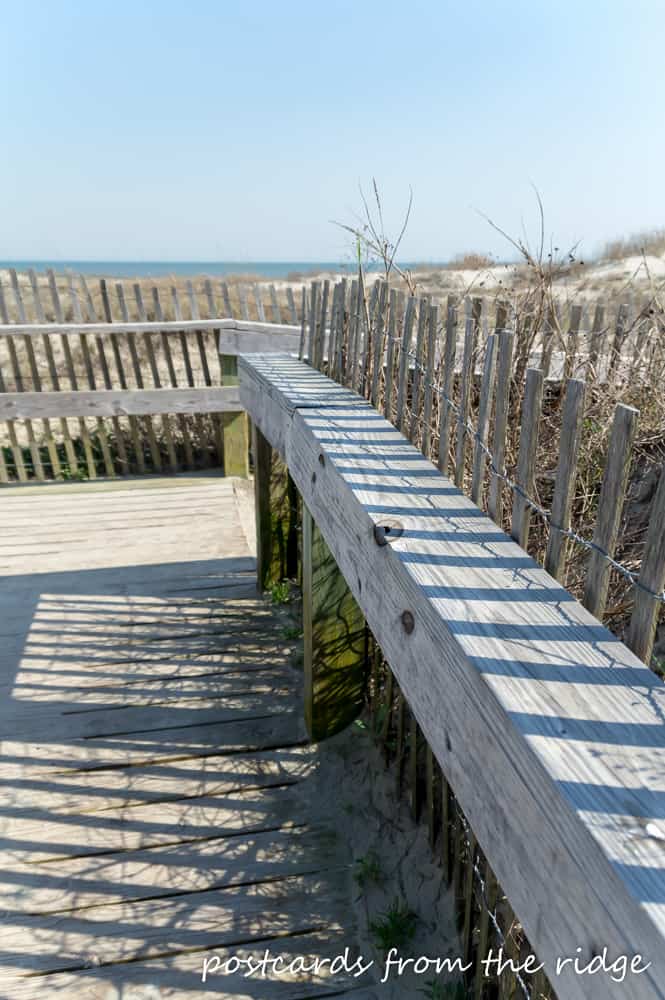 The scenery and wide beaches, the natural setting, and the bike trails make it one of the best places to relax and unwind for nature lovers, beach bums and anyone who just wants to getaway. And if you're a golfer, it's paradise for you.
This post contains affiliate links for your convenience. For full disclosure, go here.
Favorite things to do on Kiawah Island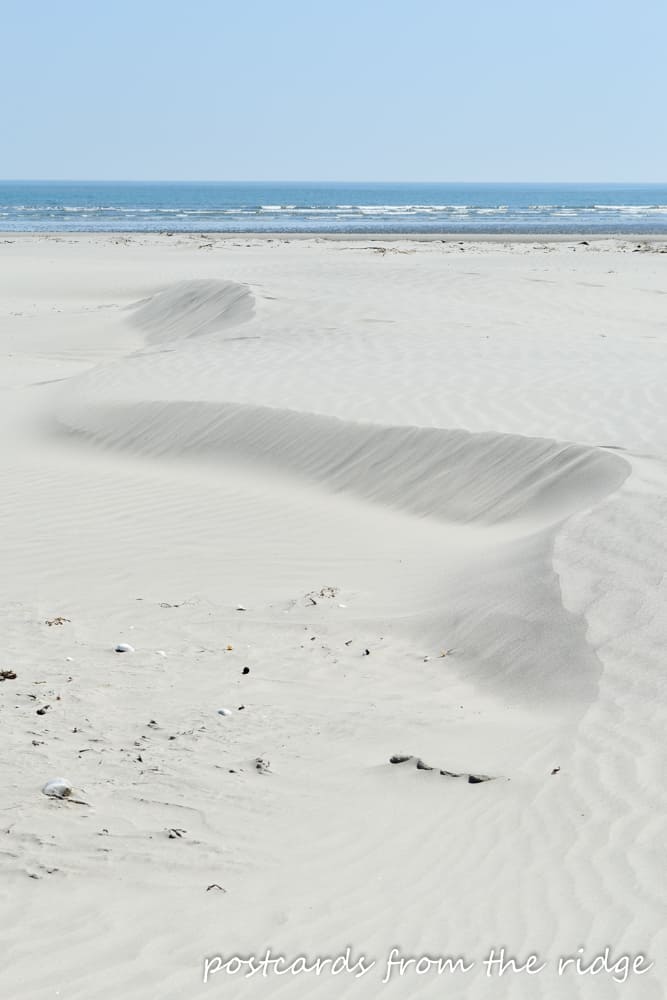 1. Walk on the beach
Of course, right? Since we live in the mountains and don't get to the coast very often, we savor every moment of being on the beach. The girls like to get some sun but the hubs and I enjoy walking or riding our bikes on the beach. It's very wide at low tide so there's plenty of room for sunbathers, walkers, bikes, and sand castle building.
2. Dolphin Watching
We've seen them out in the ocean and in the inlet. They're so playful and fun to watch. My husband is capturing them on video in the photo below.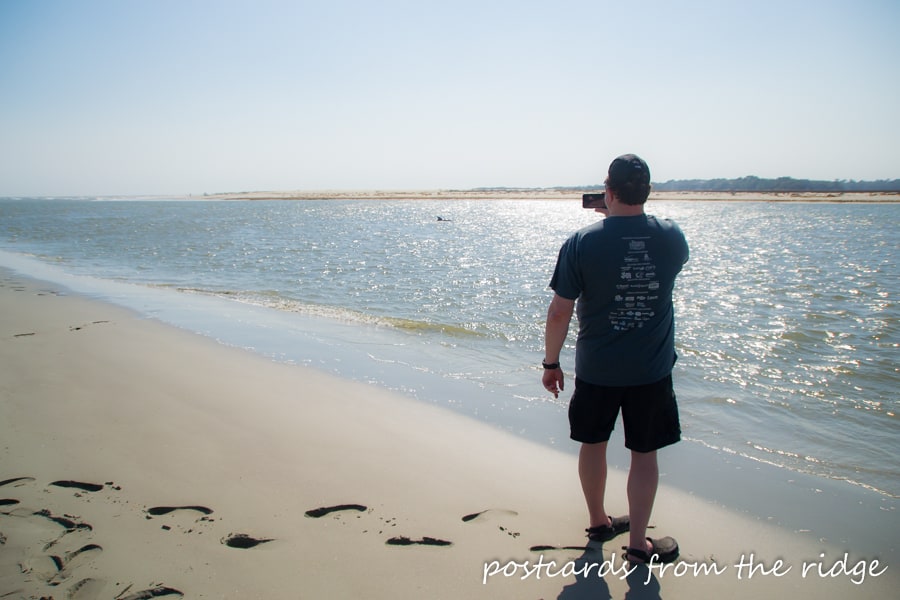 3. Bike riding
Bicycles are our favorite way to get around the island and we rent them every time we go. Our youngest actually learned to ride her bike on the beach one time when we were here. There are wide trails that criss cross the island and take you through some beautiful scenery.
4. Photography
If you love taking pictures, Kiawah is your place. We've found the most interesting things around the island and on the beach. Last month when we were there we actually ran across a boat that had washed up on the beach. That was a first, for sure!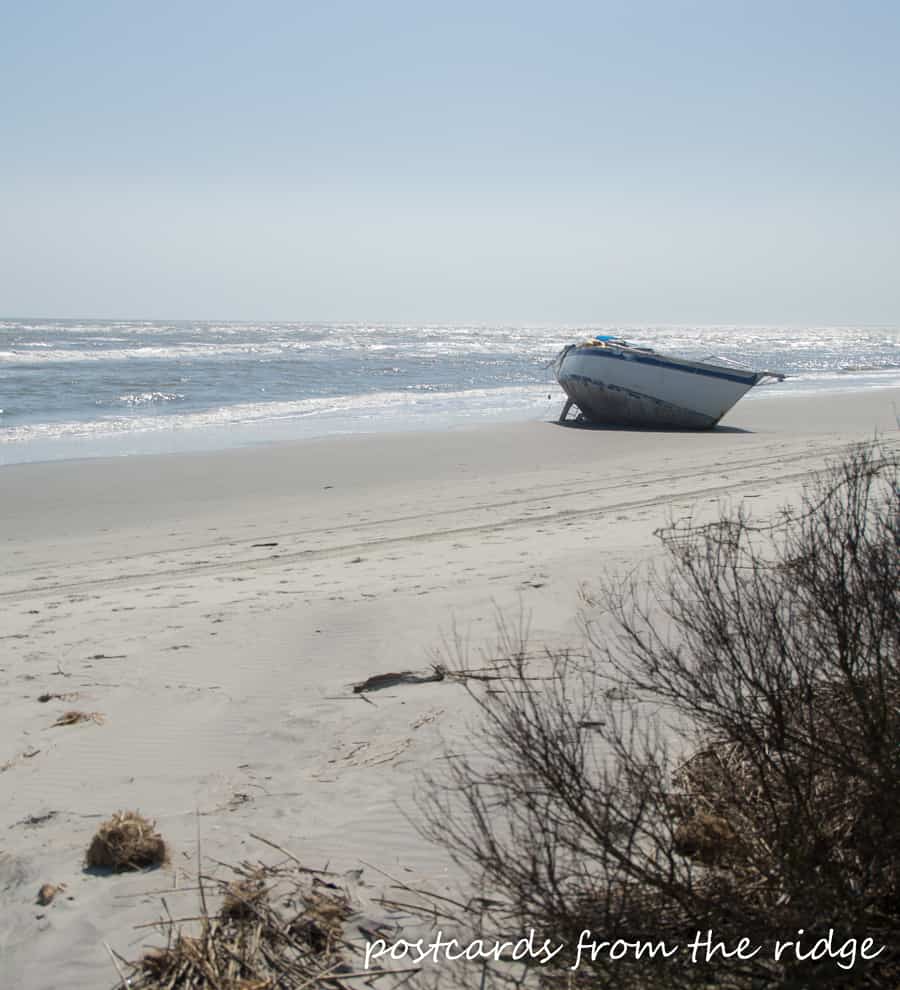 We always see sandpipers and pretty shells, and sometimes see starfish and sand dollars. One year when we were there a strong storm has just passed through and washed up some interesting small creatures from the sea onto the beach.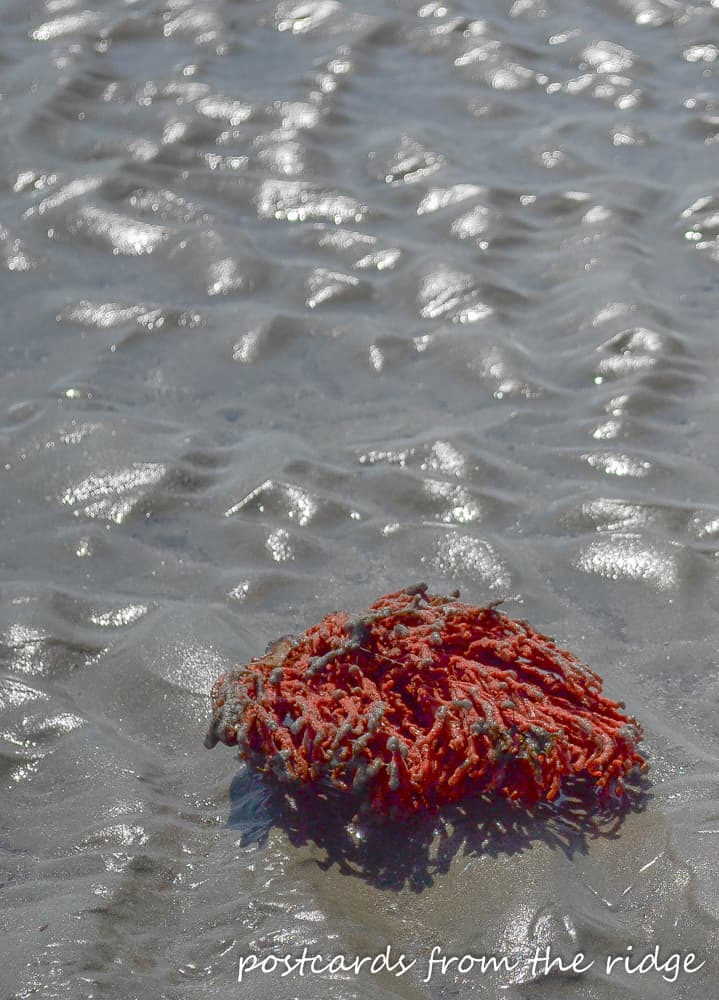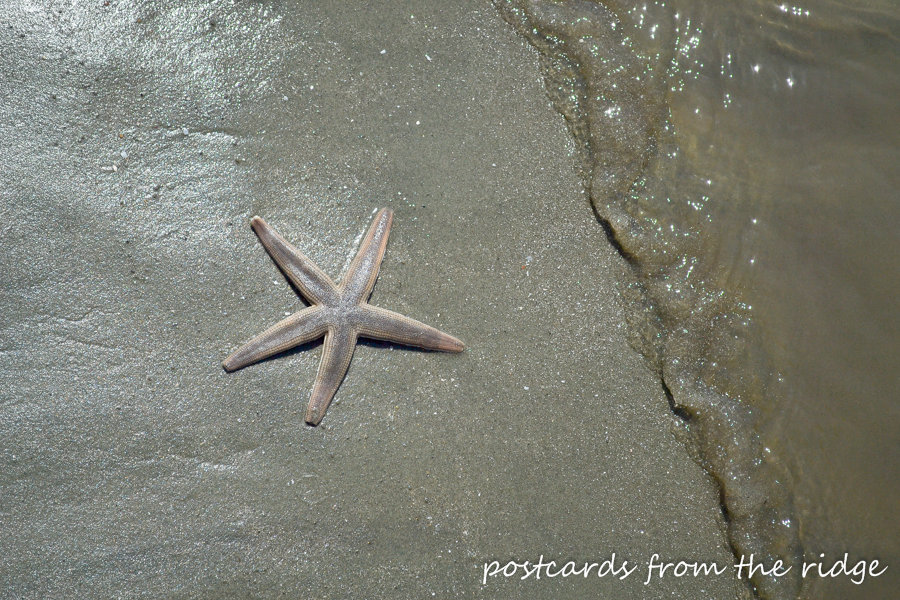 5. Watch the sunrise on the beach
Get up early at least once and watch the sunrise. There aren't many people on the beach and it's magical to watch and experience.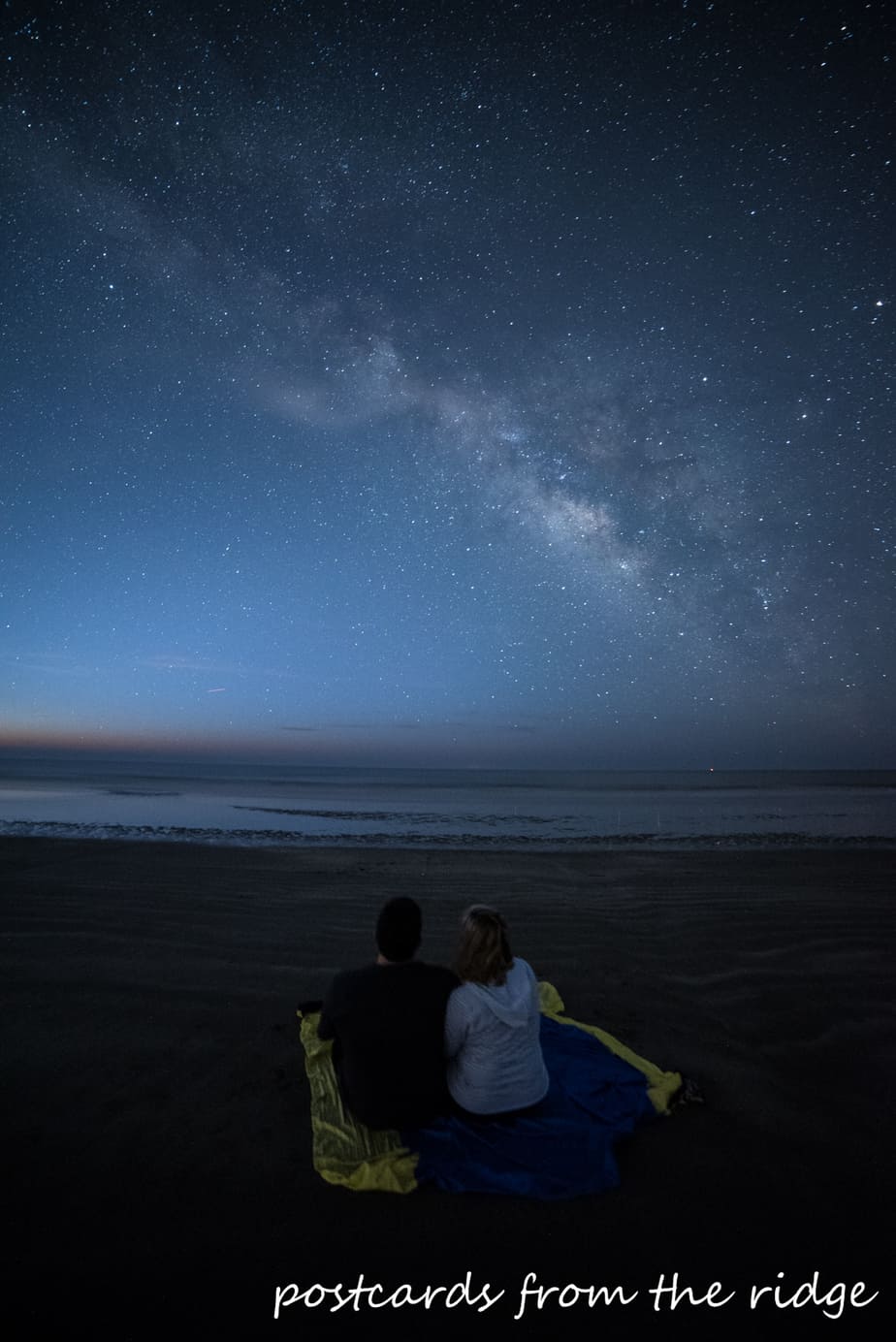 Photo taken by volgrad90
Or if you're a night owl, head down to the beach in the middle of the night to gaze at the milky way.
6. Visit Angel Oak Tree
This tree is amazing. It's an enormous live oak tree and is estimated to be 300 or 400 years old and some believe it's over 1500 years old. It's about 10 or 15 minutes from the island and is a must see. Learn more about it here.
7. Take a kayak tour of the island
We did this last year with the girls and thoroughly enjoyed seeing the island this way. Our guide pointed out so many interesting things and shared the history of the island with us. He also took us to a great spot for collecting seashells.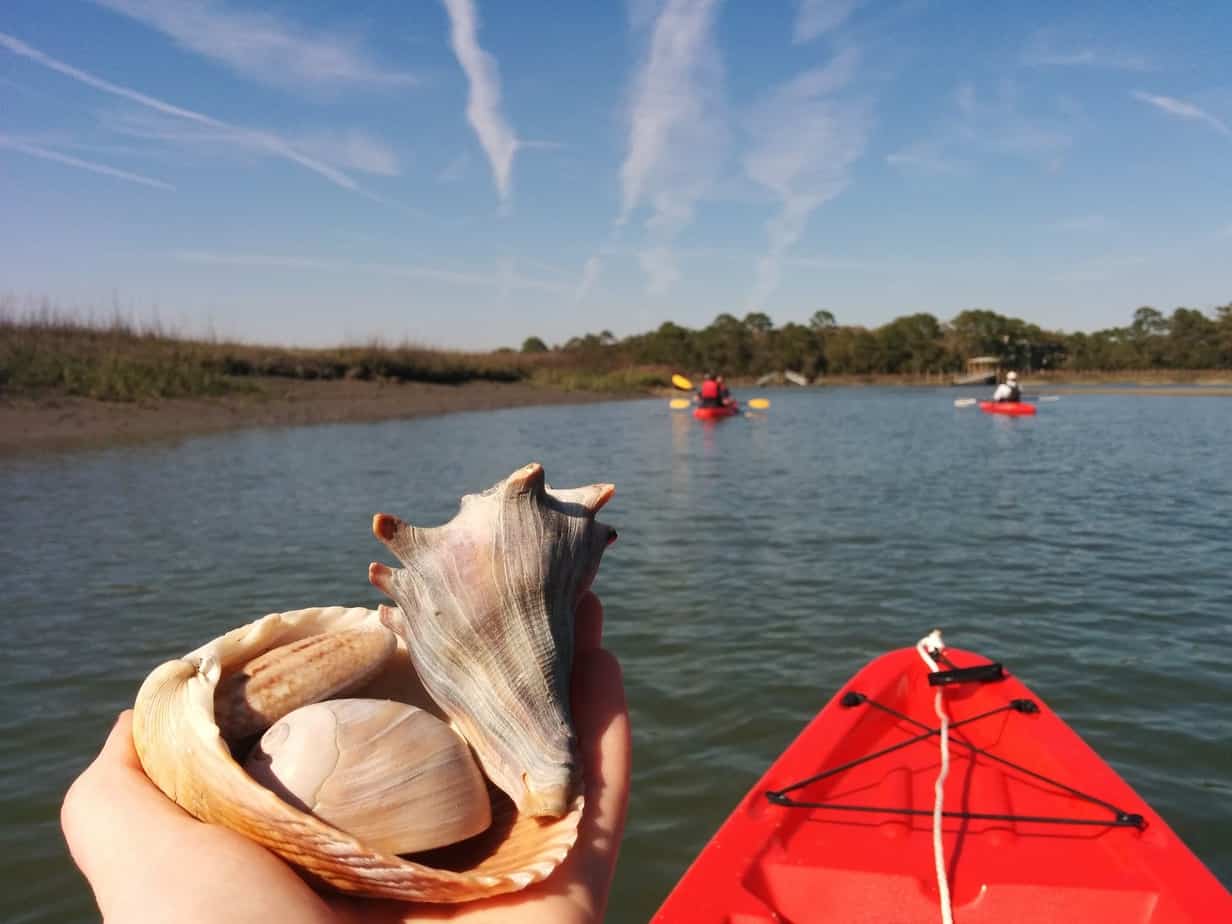 photo by emilykraeske
8. Golf
Kiawah has some of the best courses anywhere and people come from all over to play here. You can check out some of them here.
9. Shopping
Dozens of nice shops are on the island in the Freshfields Village, including a Harris Teeter for groceries. To see all the shops, go here.


10. Do some nature watching
Since much of the island has been preserved as it has been forever, there is plenty of wildlfe to enjoy. Birds, deer, squirrels, and alligators are just a few of the animals we've seen on our trips here.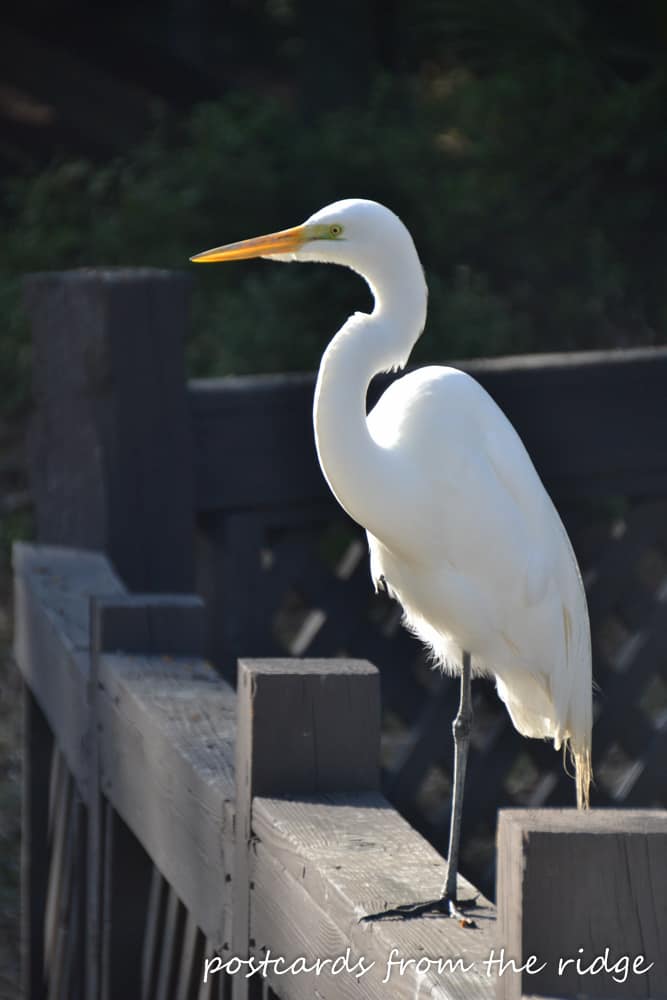 11. Take a day trip to Charleston
Charleston is just a short trip of about 45 minutes to an hour and has so much to offer. Here are just a few fun things to do in Charleston:
12. RELAX
Probably the best thing you can do is relax. Whether it's by reading a book, napping, or watching the ocean waves, relaxing here is easy.
Where we stay
We always rent a 3 bedroom cottage when we're there. The one we stay in is not on the beach but is a few minutes away on foot or bike. There are several choices of condos and houses as well, some of them with ocean views and some with lagoon, pond, or wilderness views. There's something for every size group.
Go HERE and HERE to see the different types of accommodations and check availability.
Favorite Places to Eat
We usually eat in the cottage for breakfast and lunch, but here are some favorite places to eat out when we don't cook.
Le Tela Pizzeria is on the island in the Freshfields Village, the pizza here has a great crust and fresh toppings. It's popular with the whole family.
King Street Grille is also in the Freshfields Village and has a nice menu with a variety of options.
Hege's is a wonderful special occasion place to eat. Plenty of good food and beverages.
Sunrise Bistro – it isn't on the island but is about 30 minutes away. It's a great place to stop on your way into Charleston. We've eaten there at least 3 times and love it.
Go here to see other restaurant recommendations for the area.
Favorite travel items
See what I take with me every time we travel here: Favorite Travel Items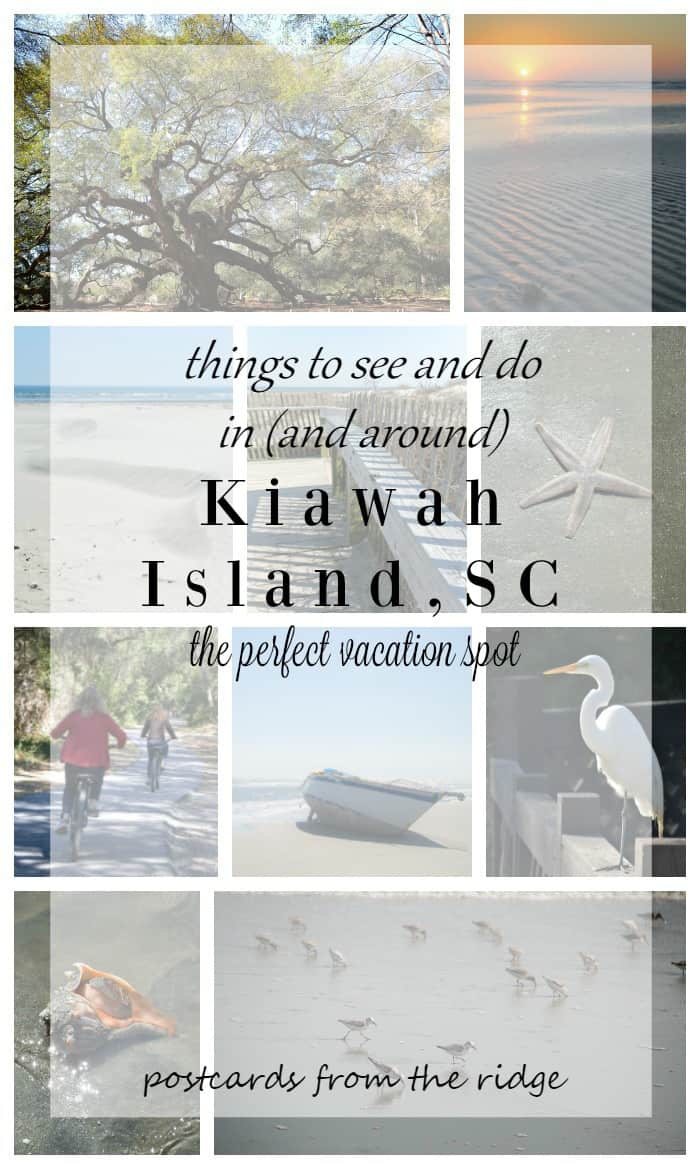 Have you been to Kiawah Island before? What are some of your favorite things to do and see while you're there? I'd love to get your recommendations and try them on our next trip there!