Updates to our Small Entry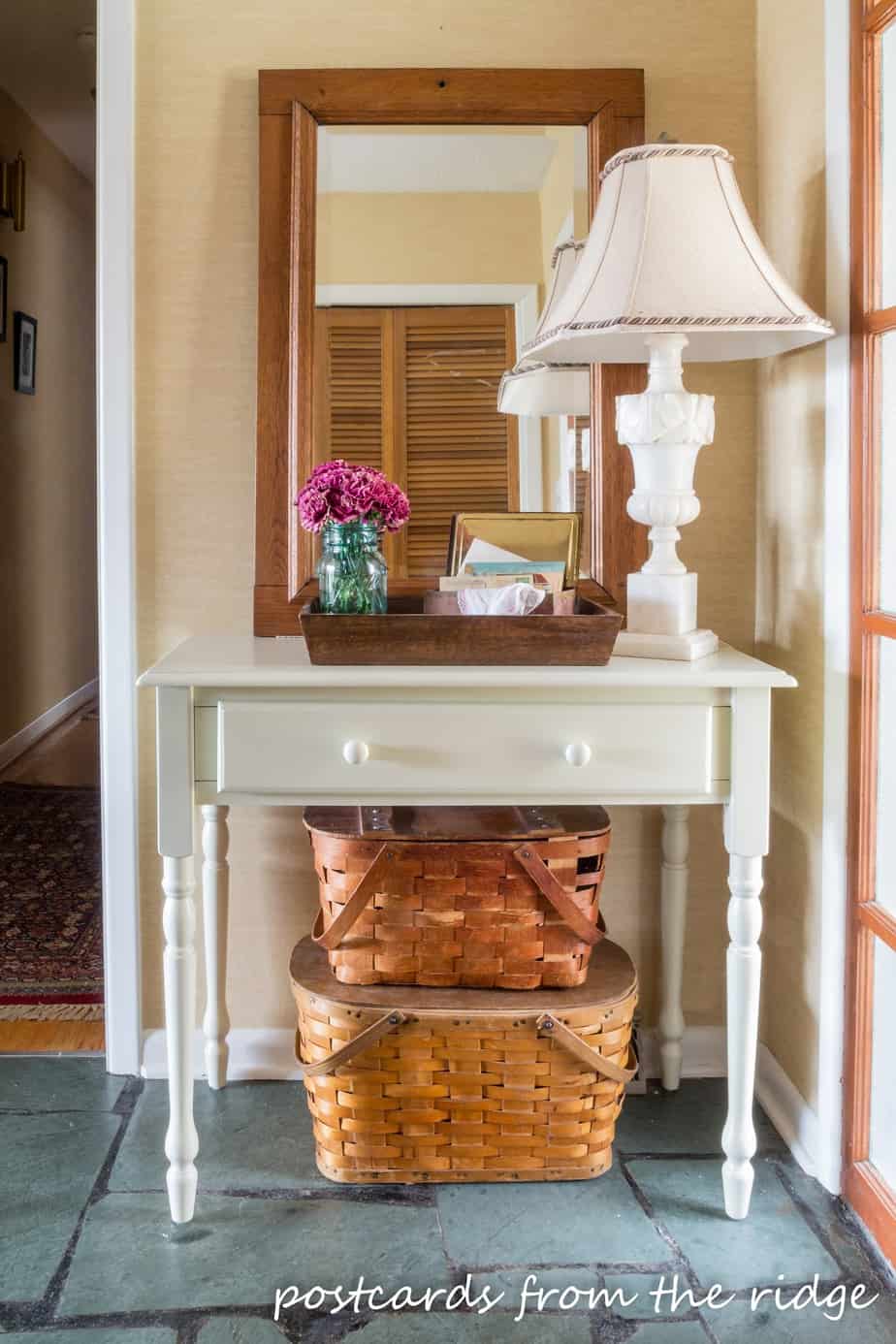 Our small entry has seen several different looks since we moved in almost 10 years ago. This is the only actual wall space in here, so there aren't a lot of options when it comes to decorating the space. A few days ago I added this small writing desk and it really lightened and opened up the tiny space. I even prettied up the inside of the drawer.
This post contains affiliate links for your convenience. If a purchase is made after clicking one of the links I might make a small commission. Your price does not change. For full disclosure, go here.
Here's how the space looked back in December, peeking in through the kitchen. I moved the antique oak chest of drawers into the living room a couple of weeks ago. And when I move one piece, it seems like I have to move 10 more after that.
Here's the new home for the antique oak chest of drawers in the living room. I really like it in here! To see the rest of this room which is also different that it's ever been before, go here.
Back to the entry. A couple of vintage picnic baskets add some texture and fill the space underneath the desk. There isn't anything in them yet, but they can be used for storage if needed.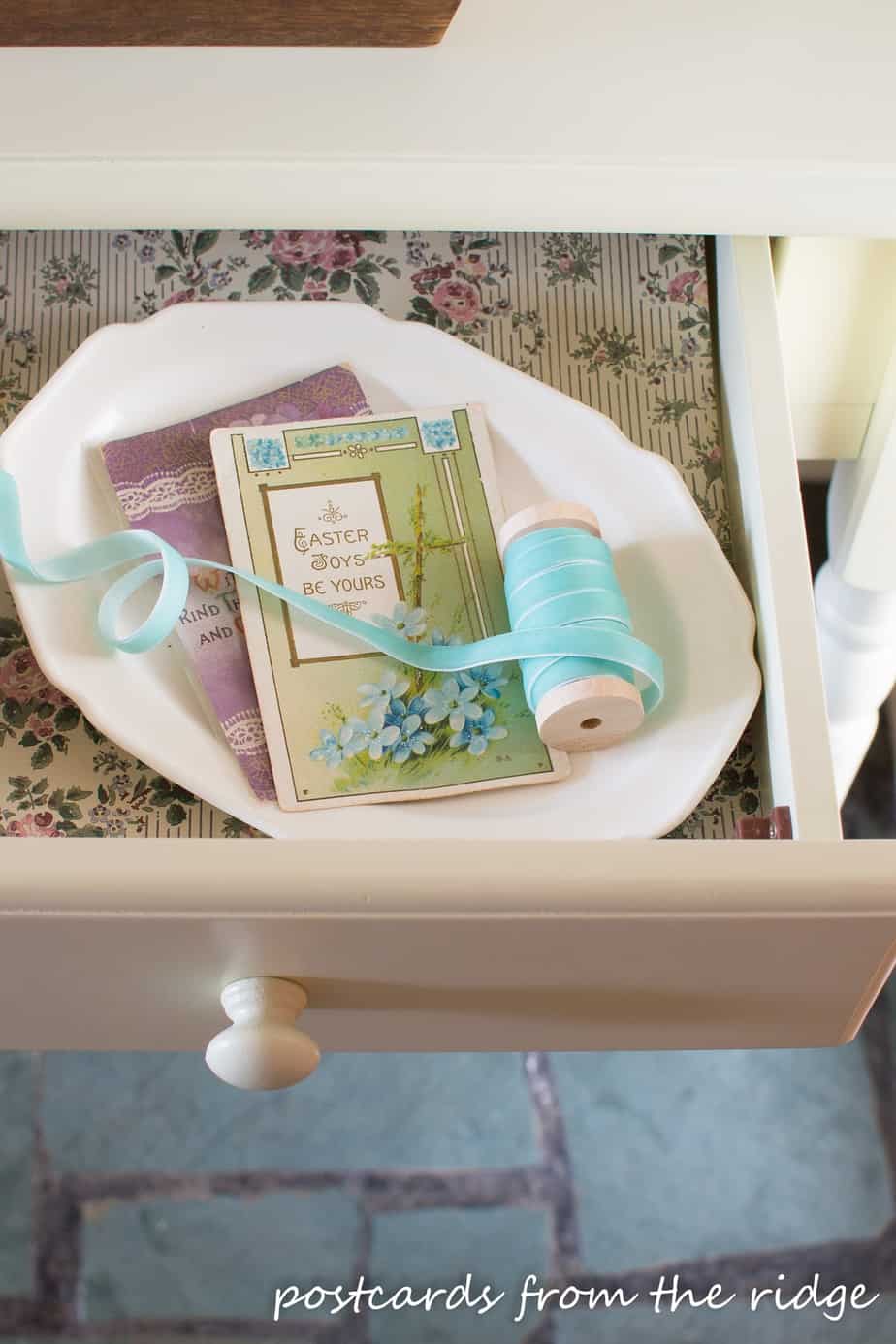 A small ironstone plate, a couple of vintage postcards, and a spool of pretty velvet ribbon are nestled inside the drawer. I used some vintage wallpaper to line the inside of the drawer. I love the old fashioned charm it adds.
More vintage postcards and another small ironstone plate. There's also a small bowl in the middle that's great for housing keys.
A few carnations tucked into a vintage mason jar add a pop of color to the top.
And more old postcards nesting inside of an old candy tin add a bit more personality to the top of the desk. Fun fact – the postcard with all the writing on it was written to my late father in law way back in 1945 when he was only 20 years old. Somehow it survived all these years.
That's it for the entry…for now. I'm sure I'll change up the accessories in a few weeks with some summer decor.
Coming up, inspiration for our basement kitchenette, snaps from Charleston, Savannah, and Kiawah Island, and a spring home tour. Sign up for email updates here so you don't miss any of it.
Have you changed any of your decor for spring?
Click any item below for sources and shopping information
Lamp (similar)
Vintage Wallpaper (similar)
Vintage Postcards (similar)
Mirror – family piece
Wooden Tray – Homegoods purchase from several years ago
Vintage hankie (similar)
Thanks for dropping by.
XOXOX,
Angie
If you're new here, sign up for email here or follow along here so you don't miss a thing:
Email * Facebook * Hometalk * Pinterest * Twitter * Instagram

For handy tips and tutorials, go here.


To see my painted projects, go here.

For tasty recipes from my kitchen, go HERE.
For some simple tips for capturing a great photo, go HERE.
Go here to learn about having an online design or color consultation.
And go here for dozens of photos, ideas and favorite paint colors.