Two-toned dresser ~ Furniture Makeover Day
It's furniture makeover day! Once a month my furniture painting gal pals and I get together and share painted furniture makeovers with a fun theme. This month's theme is two-toned pieces.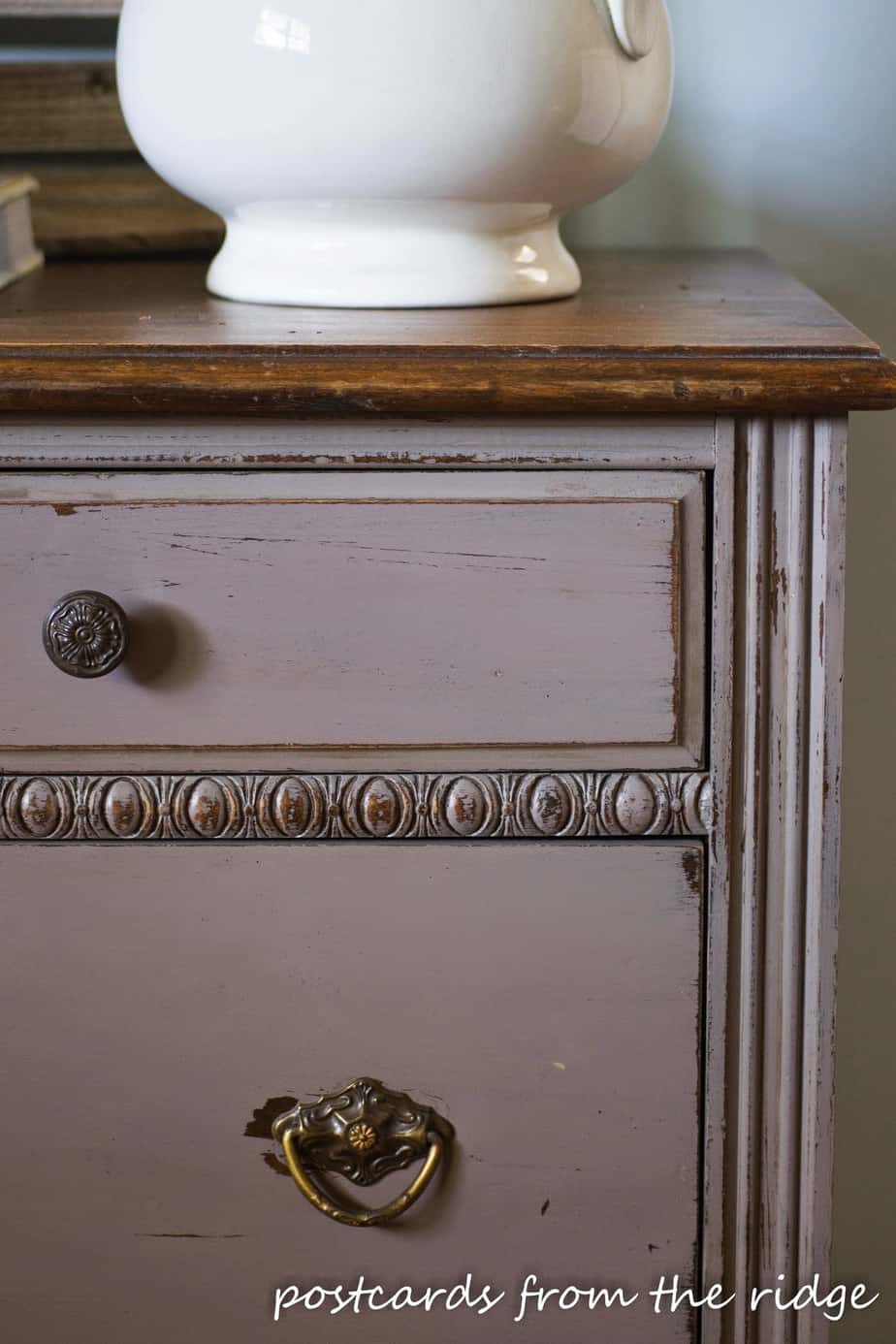 For this piece, I painted all of it except the top in a taupe color. I used Benjamin Moore Eagle Rock #1469 in eggshell finish.
This post contains affiliate links for your convenience. If a purchase is made after clicking one of the links I might make a small commission. Your price does not change. For full disclosure, go here.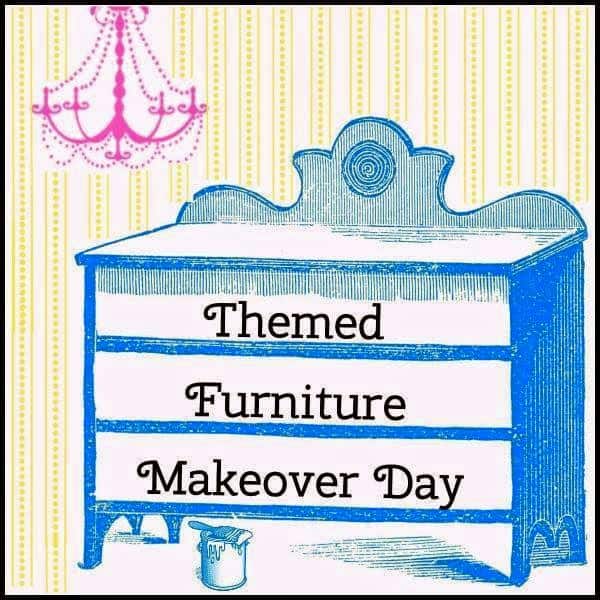 My furniture painting pals are also featuring two-toned painted furniture pieces today. These are some uber-talented ladies and you'll want to drop by and see all of their projects. Click on the images when you get to the bottom of the page to see each one.
And to see previous group projects, go here to see our numbers theme, and here for our decoupage theme. There are some gorgeous projects that you don't want to miss.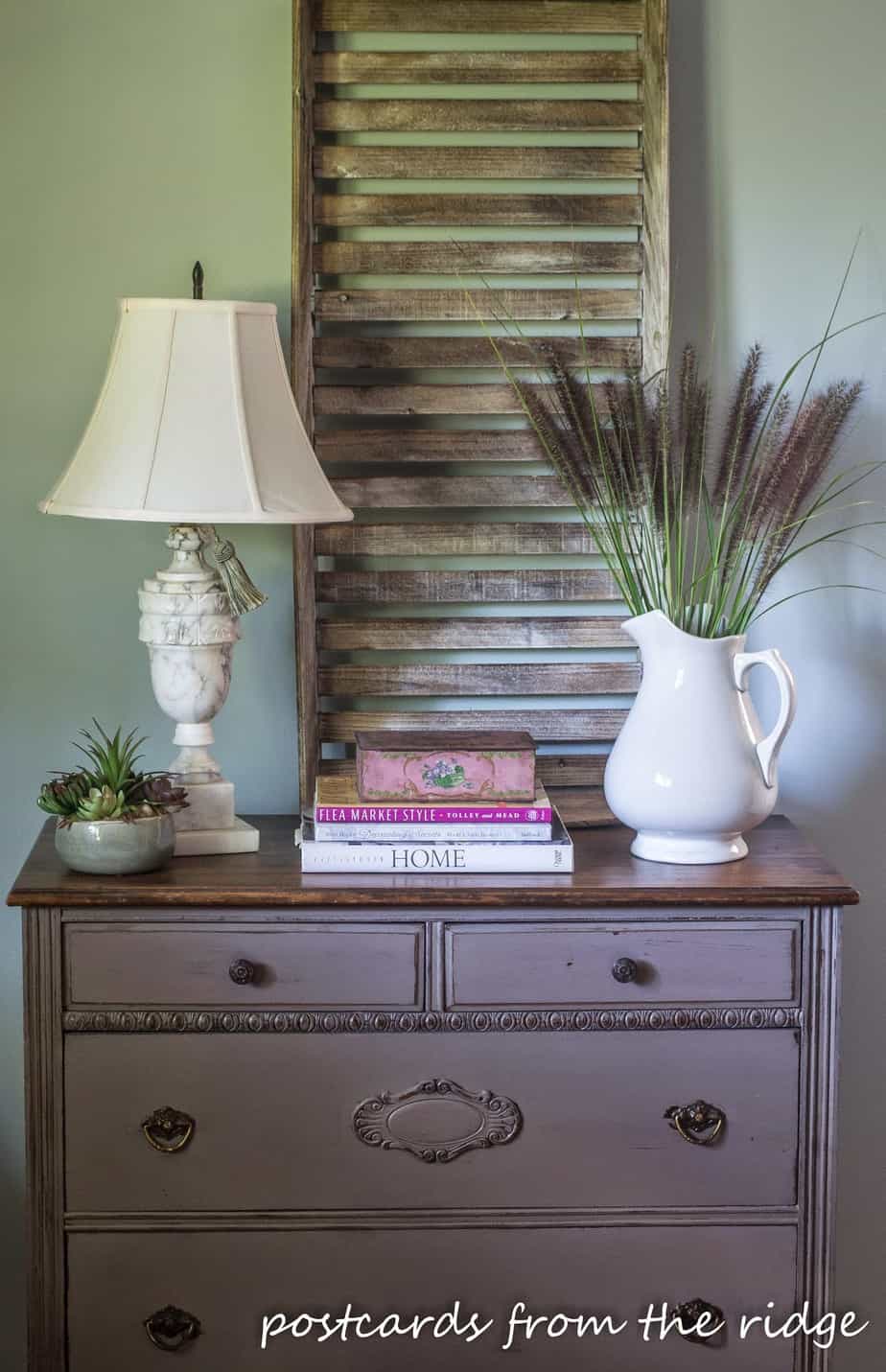 The piece I'm sharing today isn't actually a new project, but I've never featured it in a post before and let it show off. It's made a cameo appearance in a couple of posts, but today it's the star of the show!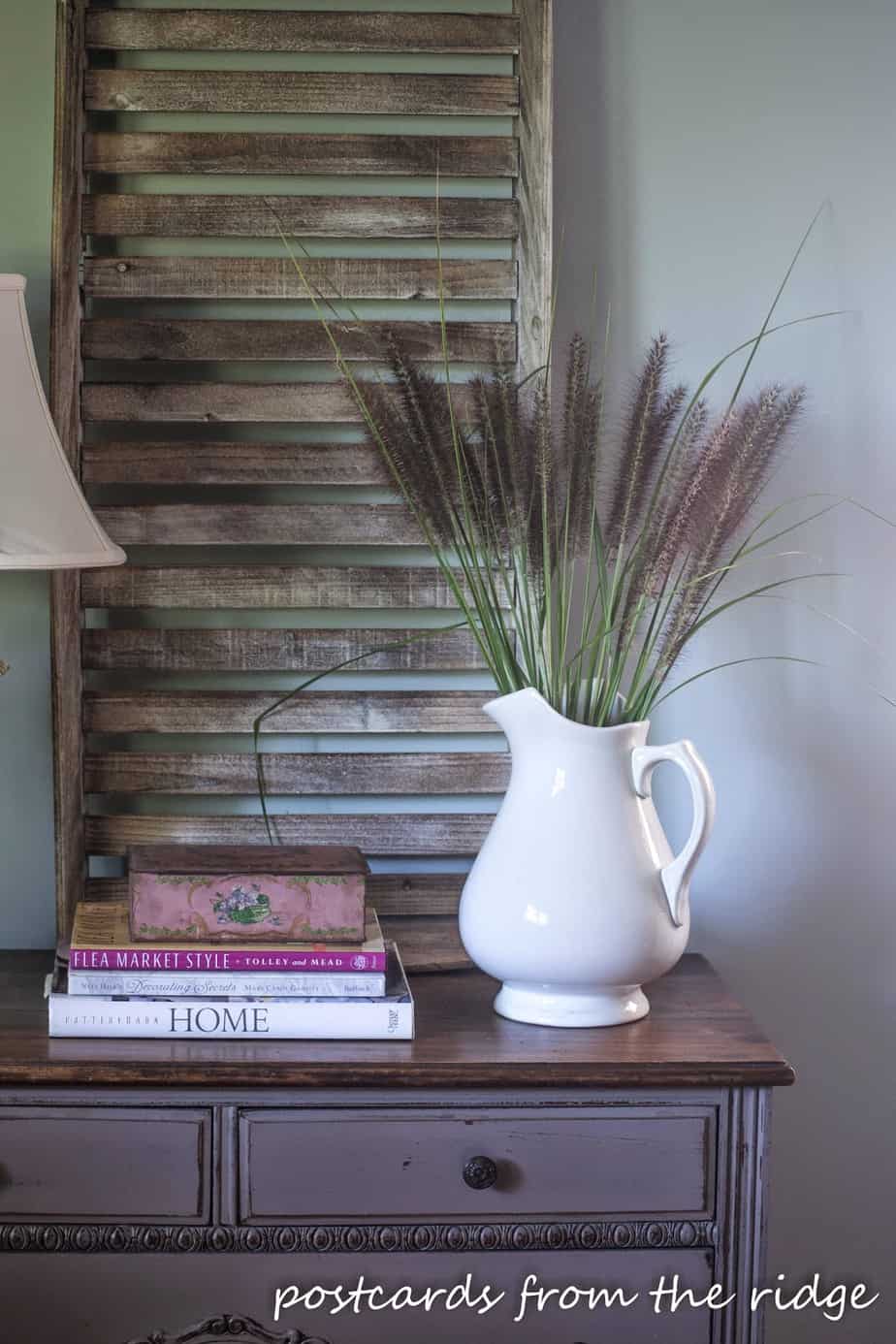 I'm not sure how old this piece is but my parents had it in their house for years. My mom got tired of it about 2 years ago and decided she didn't want it anymore (lucky me!!). I happily adopted it and gave it a little facelift with some paint.
The pitcher is one I got at a garage sale last week. And I clipped the wheat-looking plants from our yard. They grow like weeds here and I'm not sure what they're called, but I thought they looked fall-ish so I clipped a few and brought them inside. They probably are weeds but hey, that's what wildflowers are, right? Anyway….
If you know what they're called please let me know.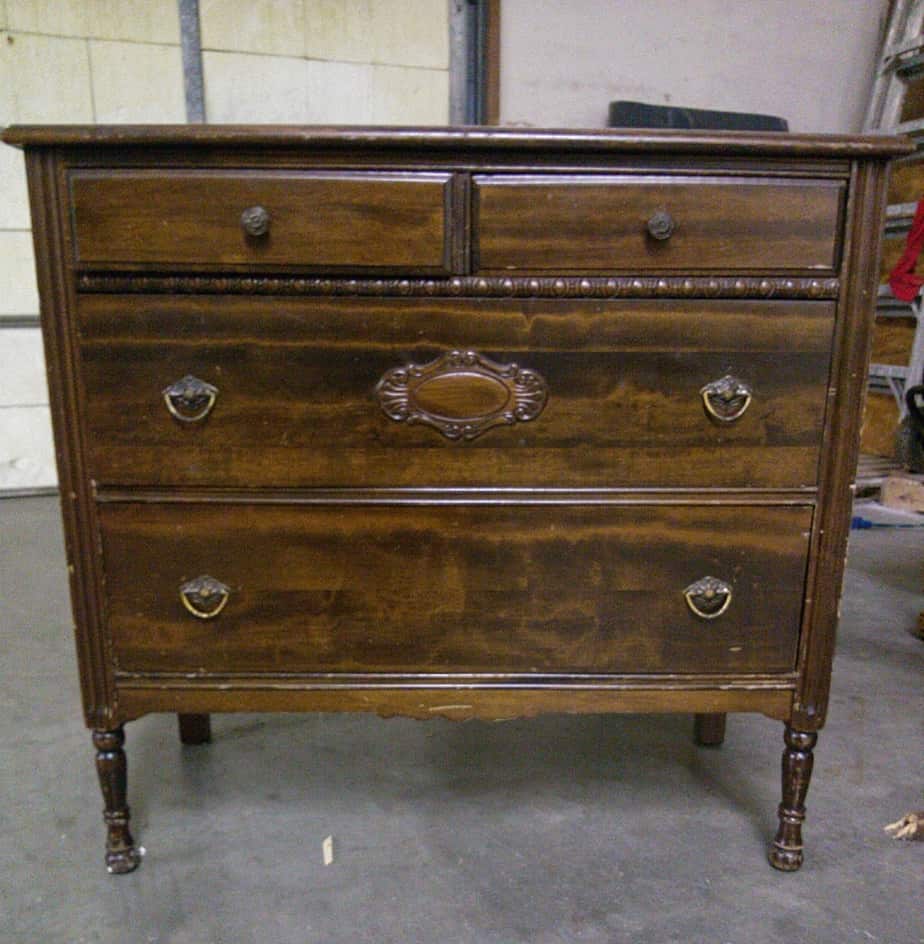 Here's how it was for years. A very pretty piece for sure, but it needed a little refreshing.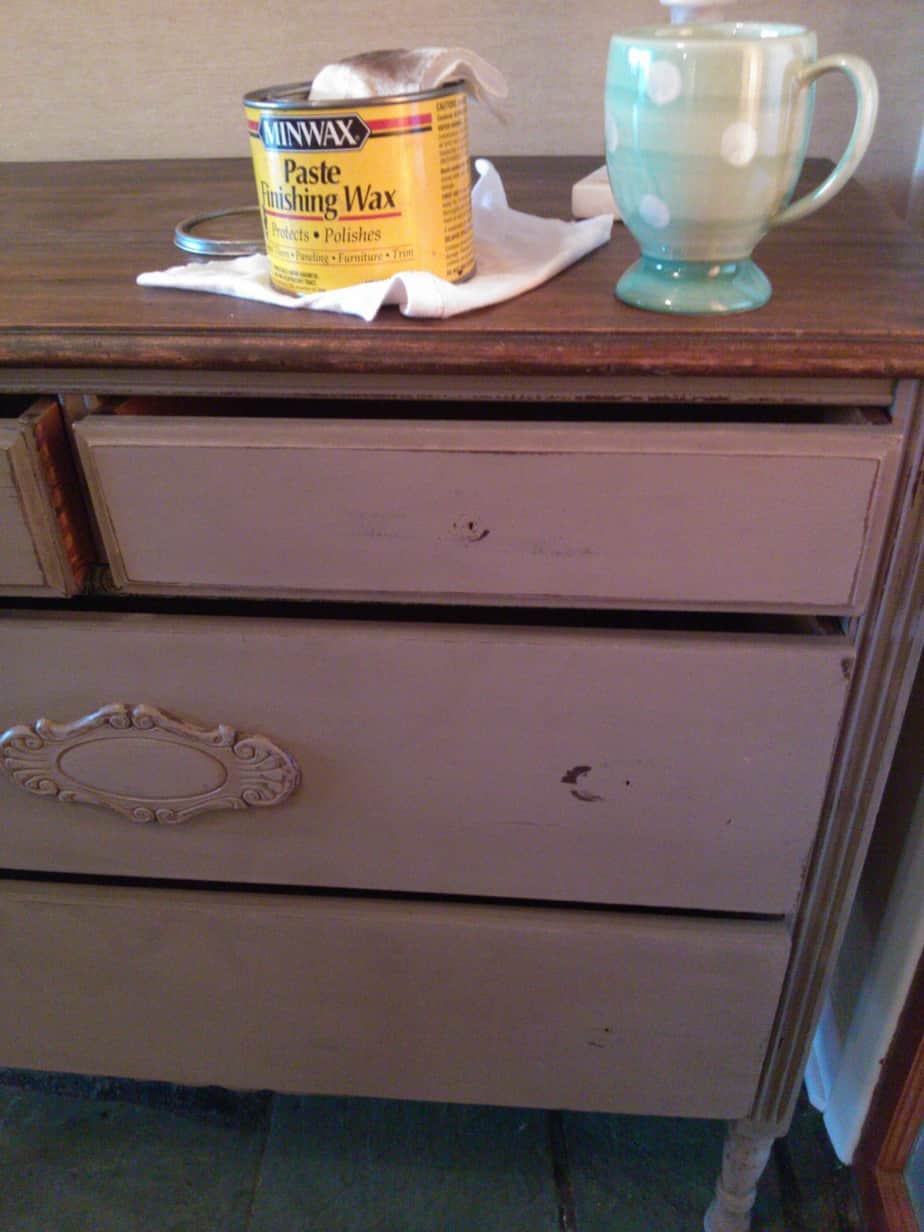 After cleaning it with my favorite, easy pre paint cleaner, I added one coat of eggshell finish paint to it. Coffee always makes the job easier, doesn't it?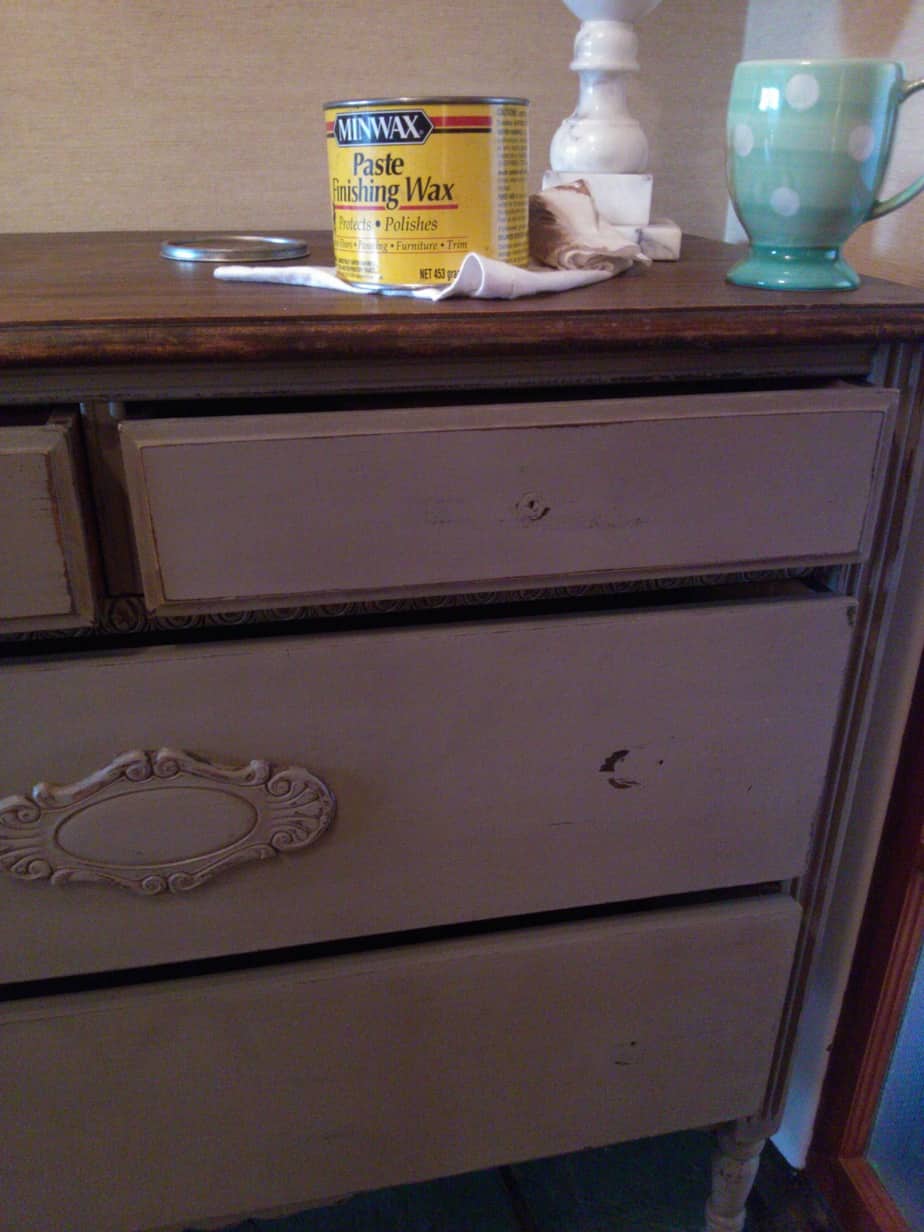 I sanded the areas that would show wear naturally and then added a coat of dark wax over the whole piece to seal the porous, sanded paint.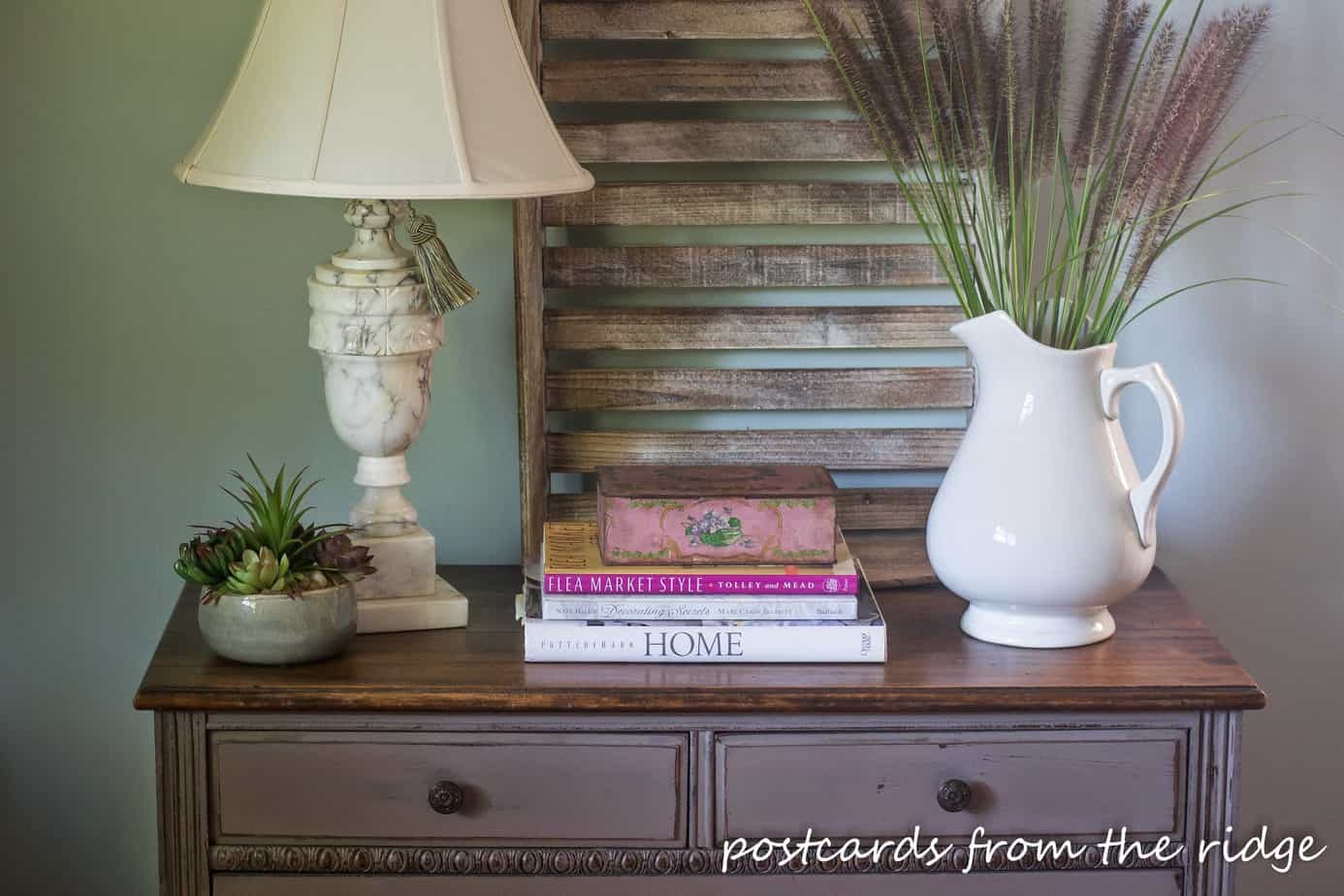 The only thing I did to the top was add a coat of special dark wax.
You can see the wood grain on the top in this photo.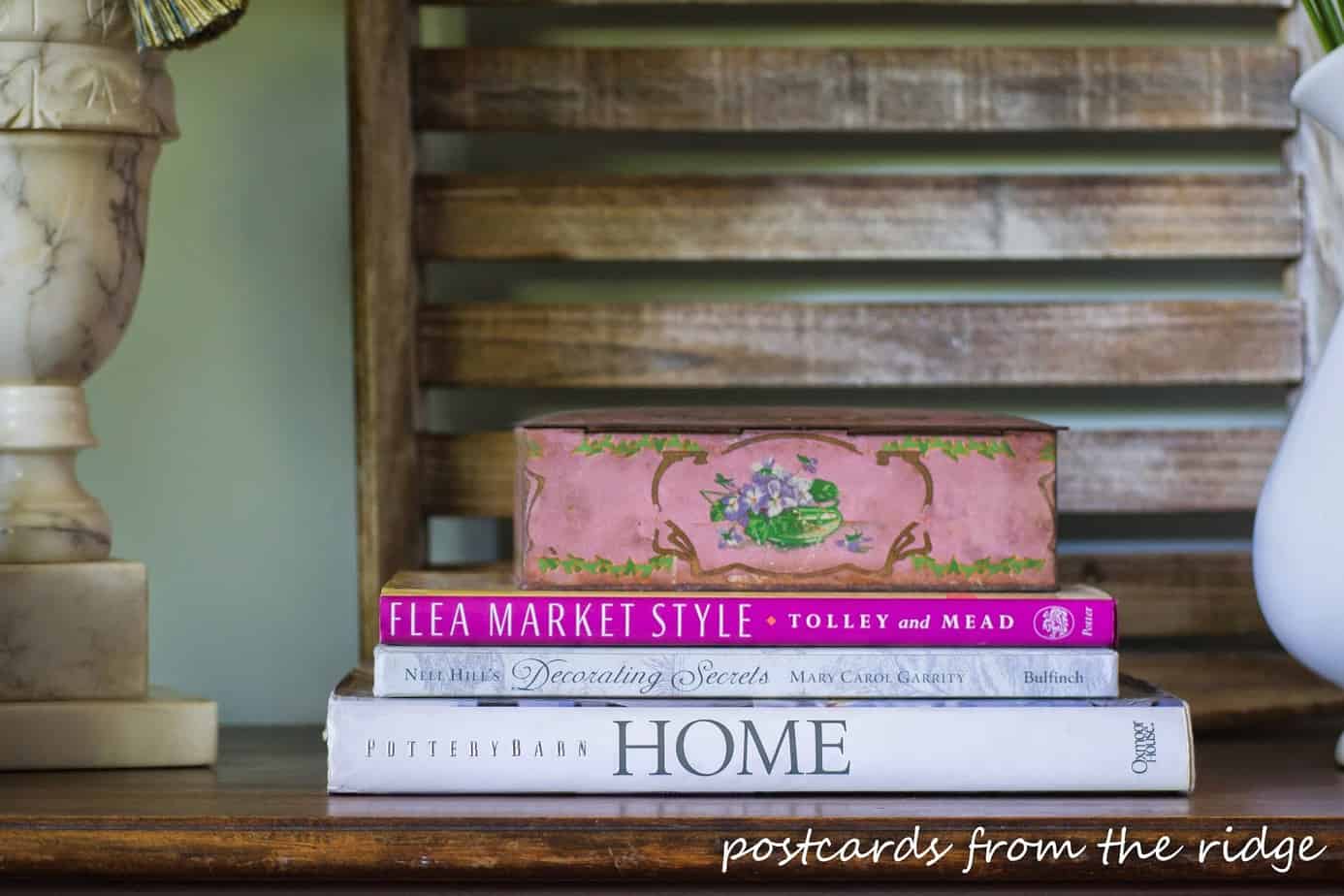 I added some of my favorite books, an alabaster lamp, and some accessories to the top.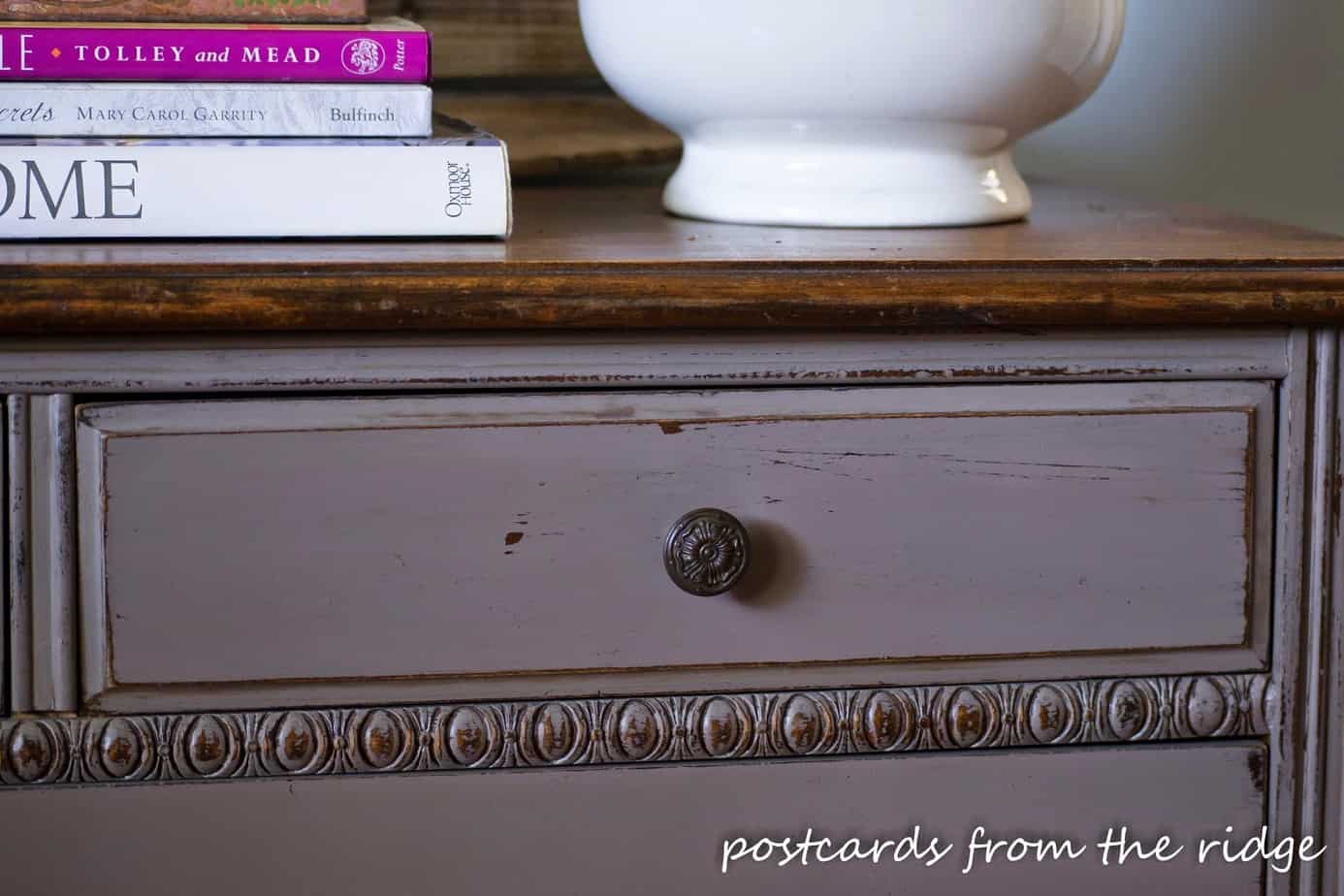 Here you can see the beautiful egg and dart detailing on it.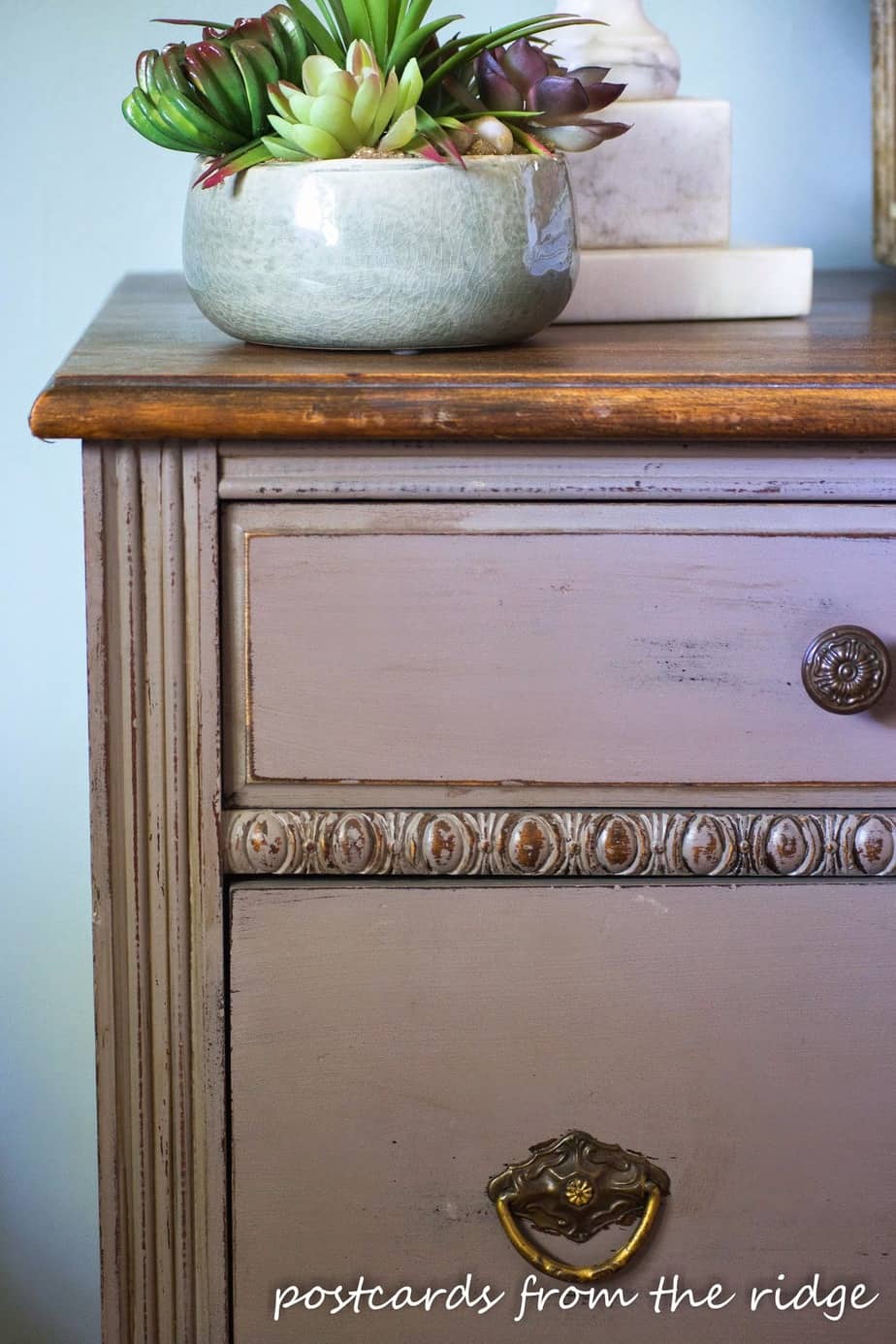 I sanded just enough so the detailing would show up nicely and the edges would have a time-worn look to them. And how do you like my fake succulents? Getting fake ones means that I can't kill them like I usually do to my indoor plants. I honestly have a black thumb instead of a green one.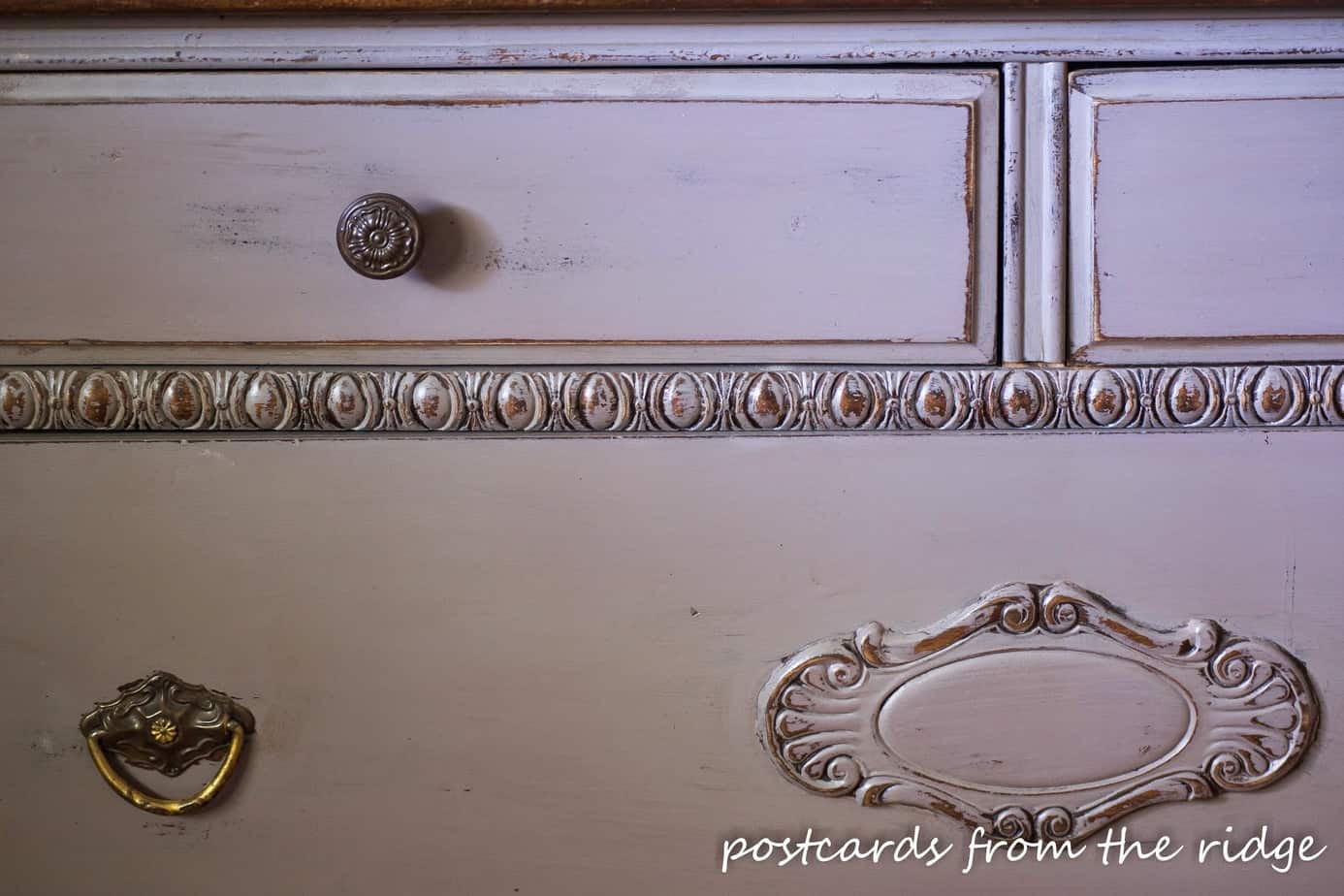 Even though the piece was pretty before it got painted, the details show up even more now. And although there are lots of cute, trendy knobs and pulls I could have used, I put the original ones back on. I really do like them and they fit the style of the piece perfectly, of course!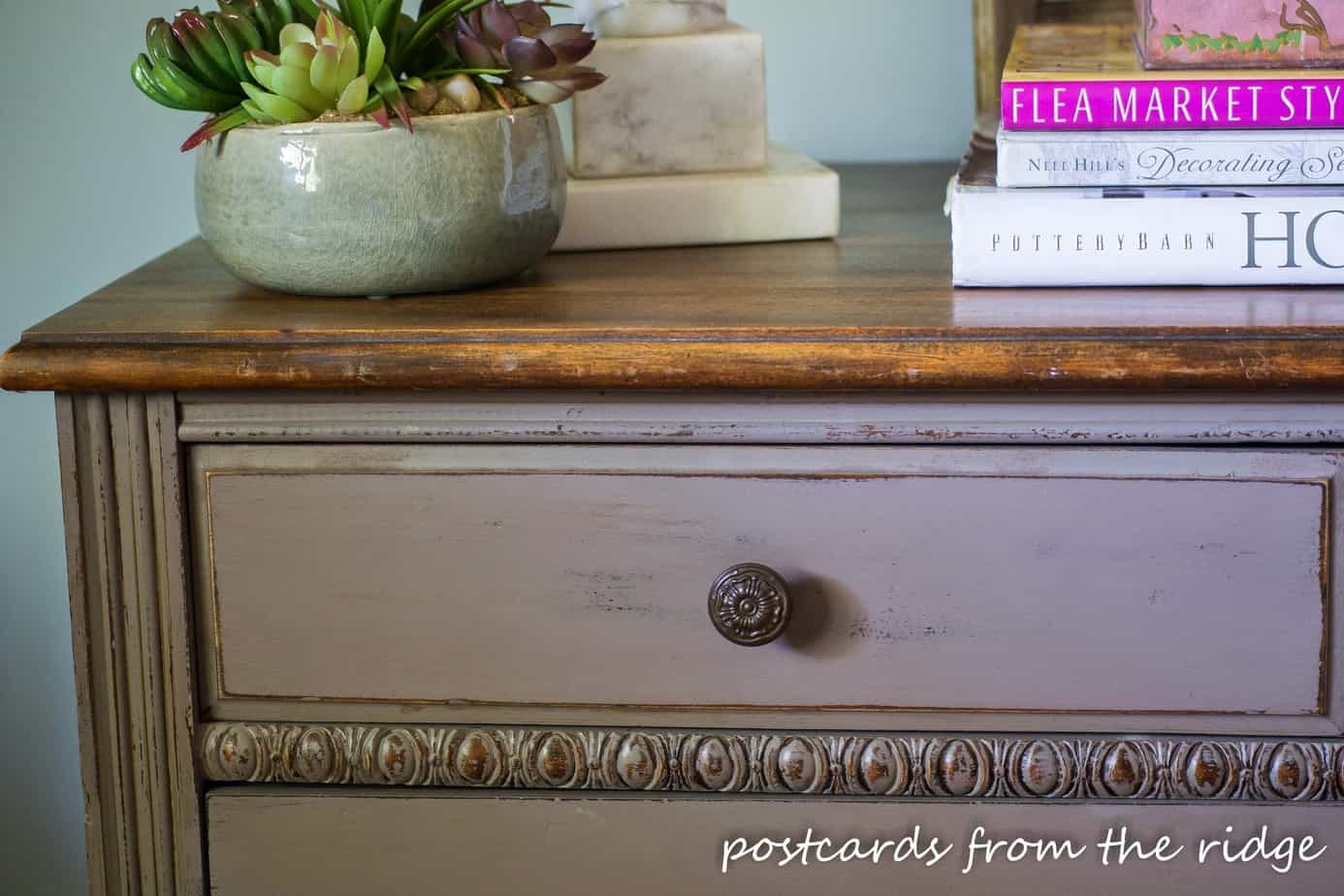 Since I only added one light coat of acrylic paint it will be easy to strip if I ever decide to take it back to the natural version.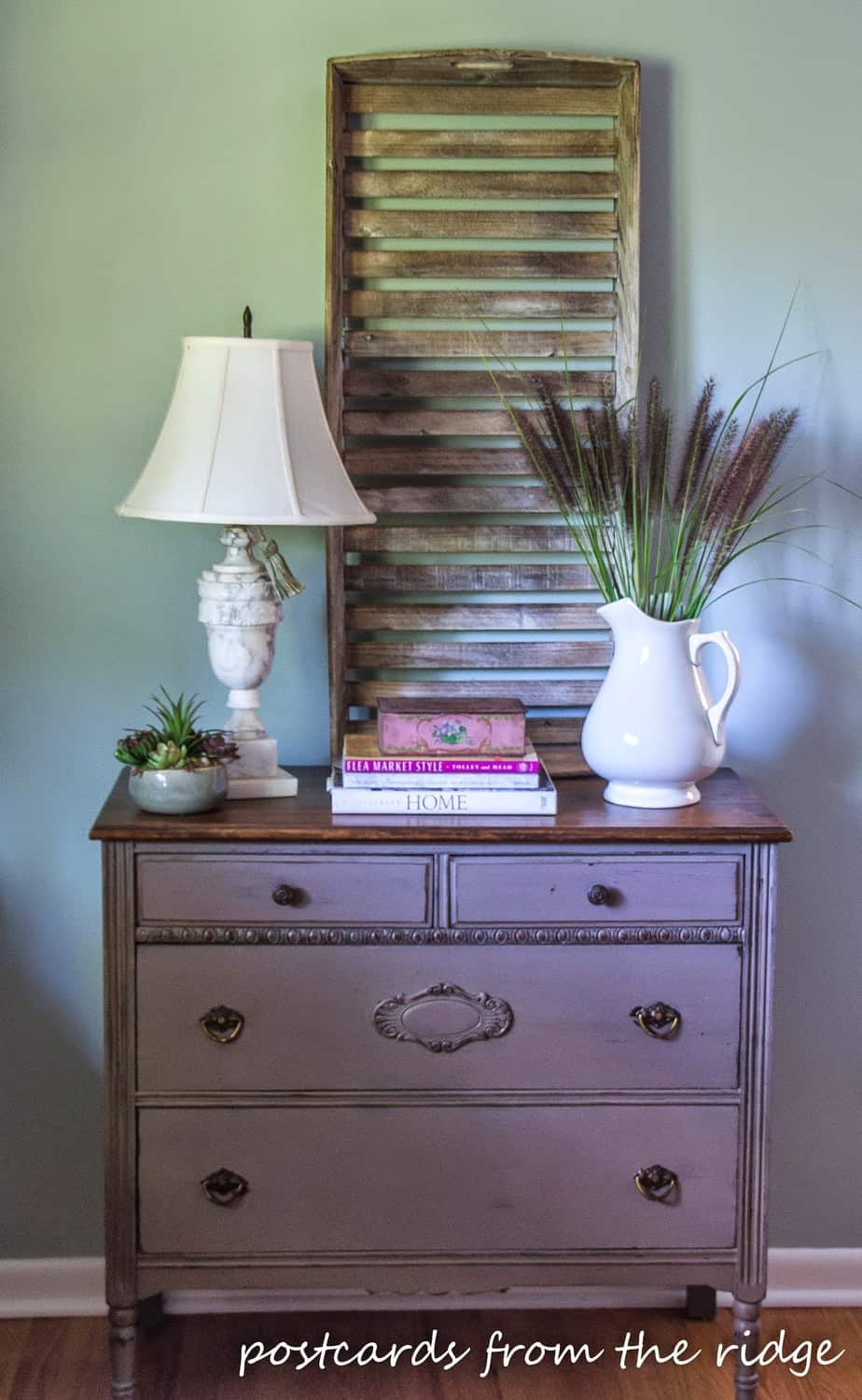 We had it in our entry for a while but now it's in our bedroom.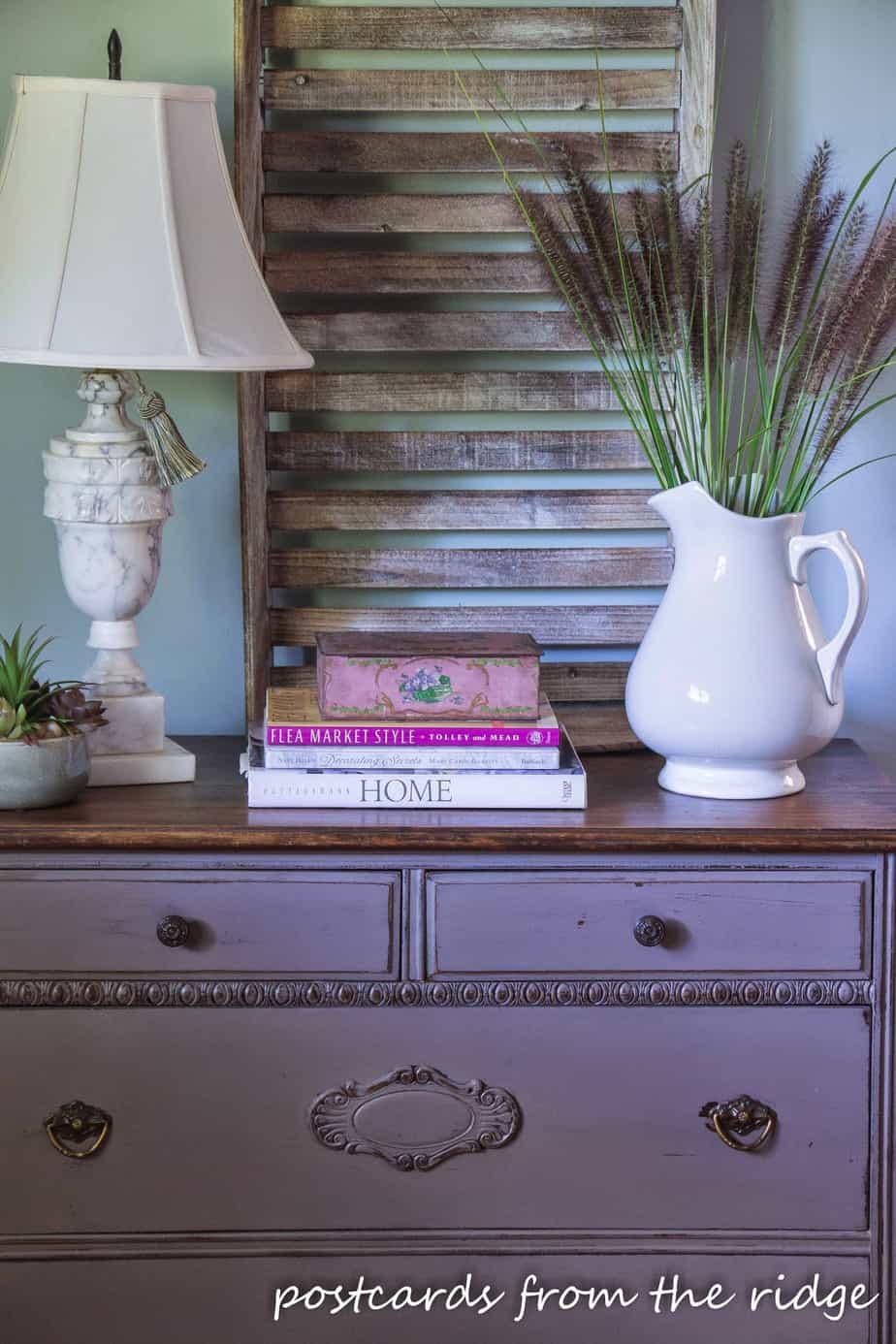 I sure am glad my mom got tired of it! Note: the piece looks lighter and a little purple in the photos. It's more of a taupe or dark linen color in reality. I tried to edit the photos to look the way it does in person, but I couldn't get the color exactly right.
Have you done any two-toned furniture pieces? I'd love to hear about it.


Don't forget to drop by and see all of the other two-tone furniture projects by clicking on the photos below.


Thanks so much for dropping by!
To see more of my painted projects, go here.
For more handy tips and tutorials, go here.
Go here to learn about having an online design or color consultation.
And go here for dozens of photos, ideas and favorite paint colors.
XOXOX,
Angie
If you're new here, I'd love for you to follow along and see upcoming projects, tips and tutorials, favorite paint colors, and much more. You can follow here:
Email * Facebook * Hometalk * Pinterest * Twitter * Instagram
*DISCLOSURE: This post contains Amazon affiliate links. This means that I might make a few cents if you purchase something from there that I have recommended. Your price will still be the same, but the seller might pay me a tiny percentage.**
Here are some more great two-toned furniture projects! Click on the photos to see more.