How to Decoupage Furniture
It's furniture makeover day! Woot! Today I'm happy to be teaming up with some of my furniture painting gal pals and sharing some fun and easy ways to give your furniture a makeover using decoupage.
These gals are extremely talented so you'll want to be sure and visit all of their projects. I'm so happy to be able to join them!
This post contains affiliate links for your convenience. If a purchase is made after clicking one of the links I might make a small commission. Your price does not change. For full disclosure, go here.
At the bottom of this post you'll see photos of all of the decoupage projects. Click on the photos to see more. And tell them I sent you over!
I haven't done decoupage in a while but am happy to report it's as easy as it ever was!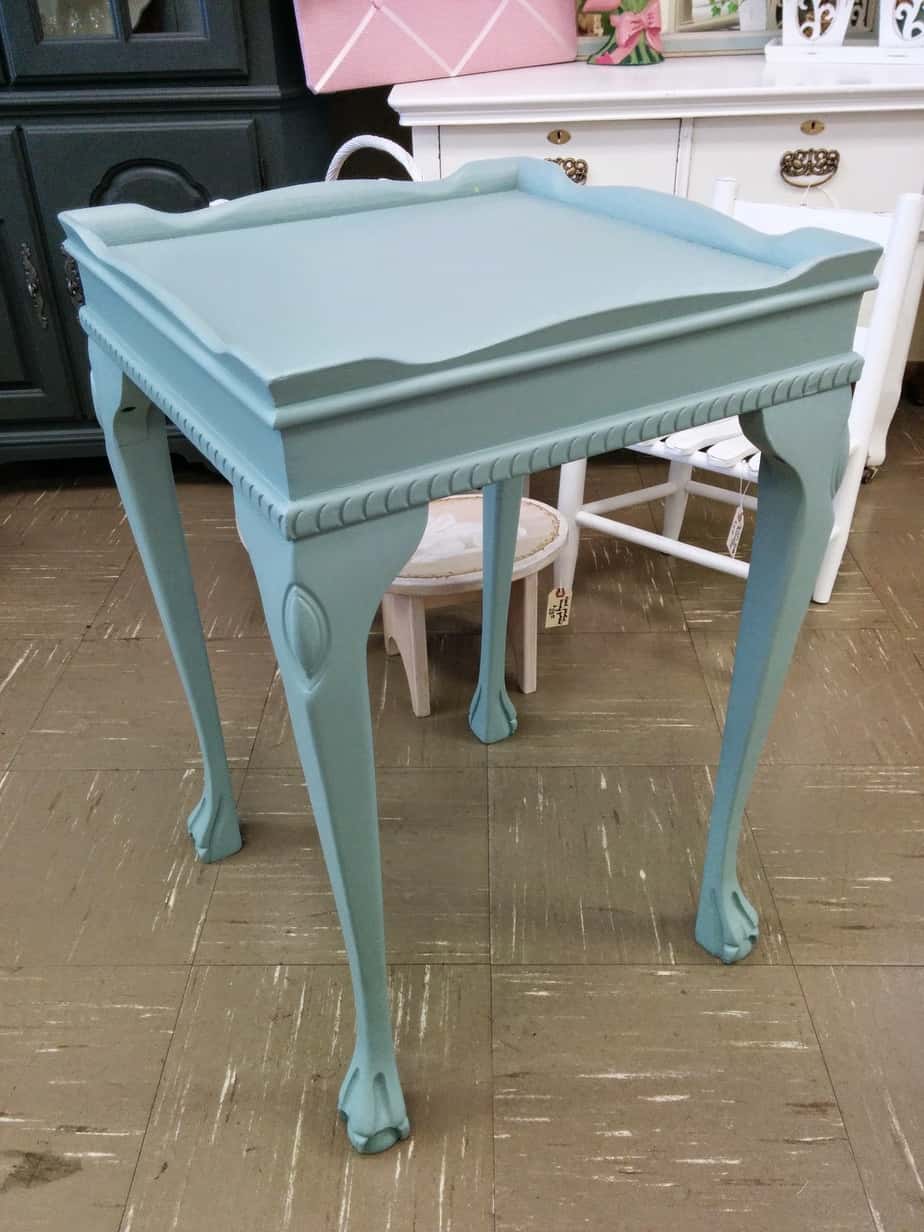 For my decoupage project, I used an accent table I had at the shop. It has great lines but needed something more than just paint.
I wanted to accentuate the details so I decided to give it a whitewash in addition to the decoupage.
For the whitewash, I used some paint I already had and added about 20% water to it.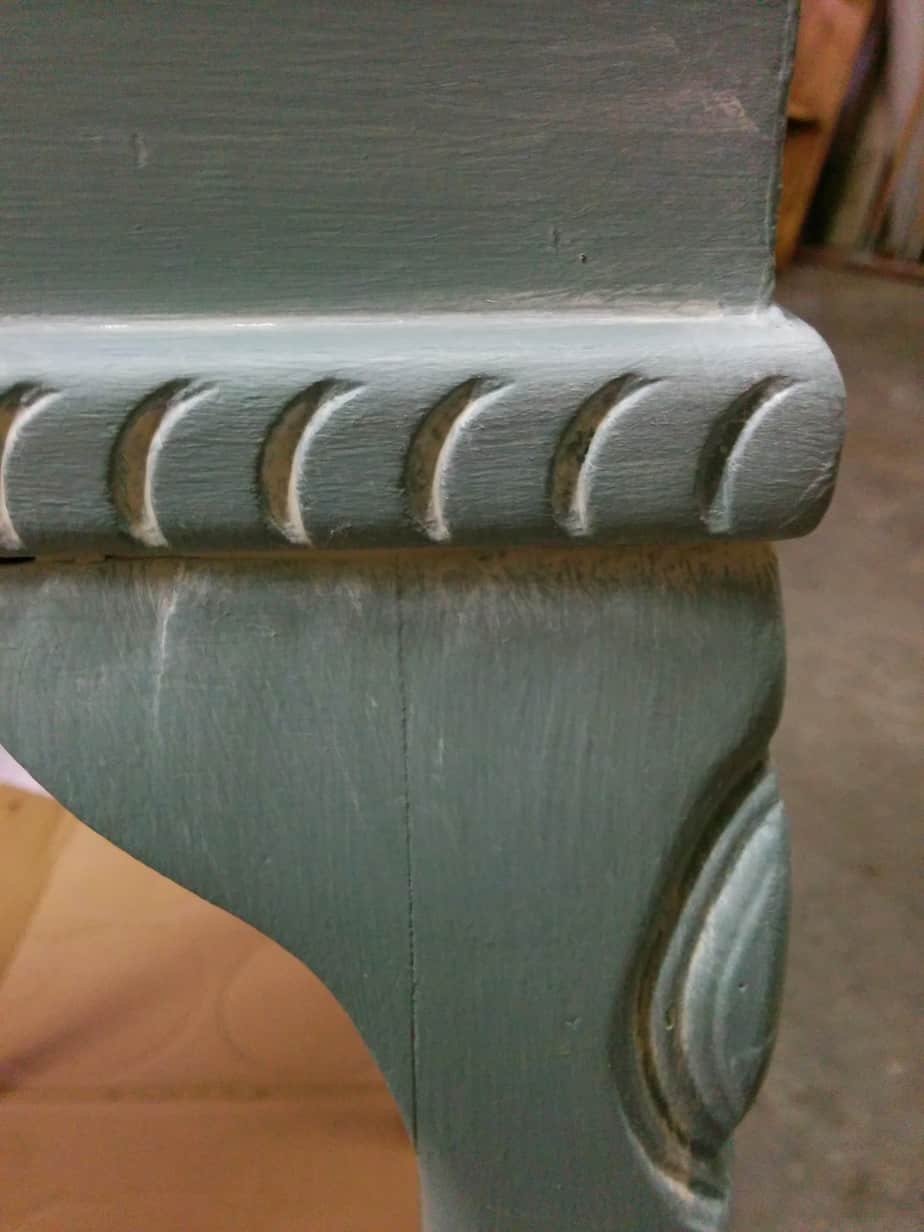 I brushed it on, being sure to get it down into all of the grooves and carvings, and immediately wiped it off of the flat surfaces. Leaving a heavier amount down in the crevices made them stand out much more. After this dried completely I started the decoupage part of the project.
How to decoupage furniture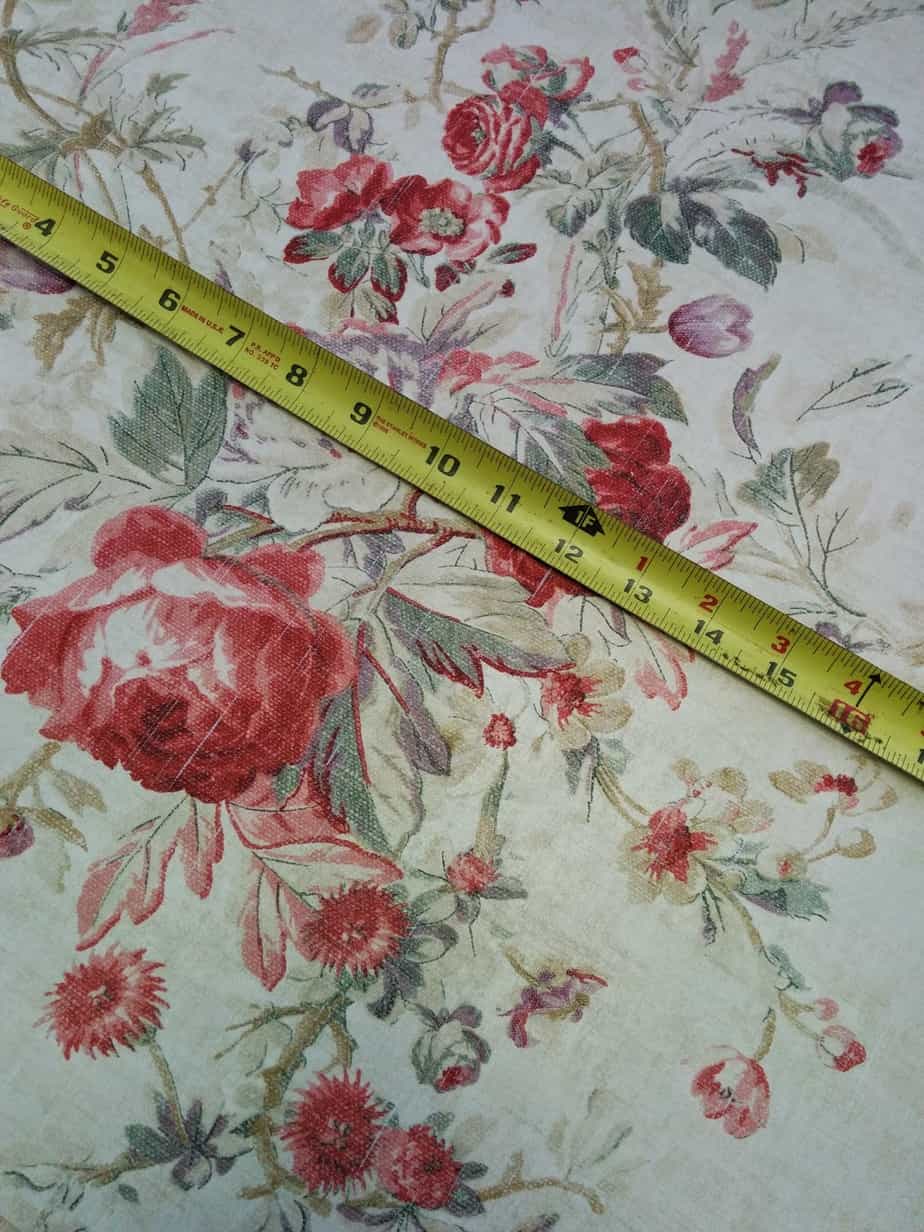 Step 1. Select the paper you want to use. For my decoupage project, I used a sample of wallpaper that I've always loved. I wish I had a room to use this in at our home. It's so pretty! I trimmed it down so that it was about 2″ bigger than the top of the table. You can also you wrapping paper, scrapbook paper, wine labels, recipes, candy wrappers, or pretty much anything you want. I've already got some fun ideas for future decoupage projects!
Step 2. After trimming the paper to the size you need, apply your glue. I used a watered down mix of Mod Podge to the back of the paper. I watered it down because the wallpaper is prepasted and therefore didn't need full strength glue.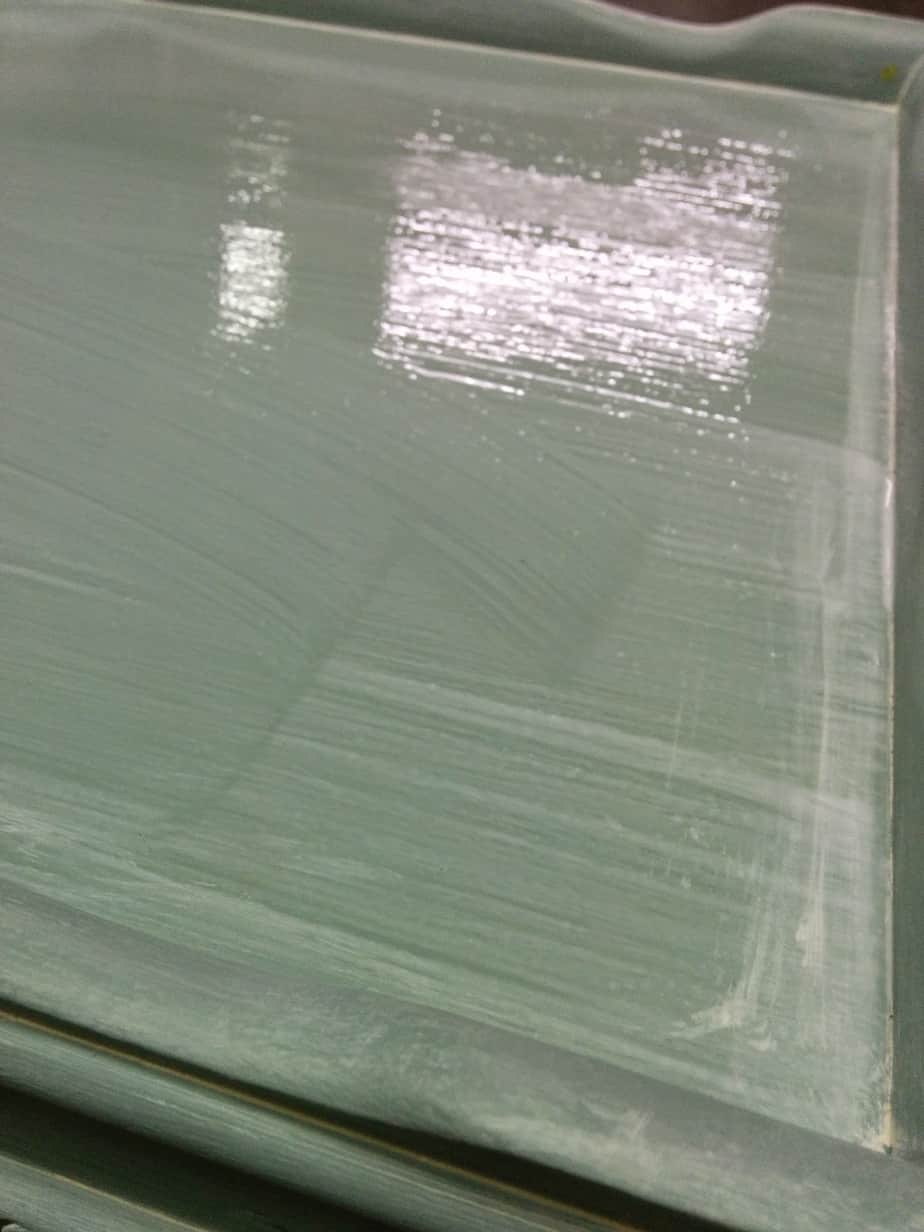 Step 3. Add the Mod Podge to the surface of your project for extra adhesion and so that the paper will slide around if you need to reposition it.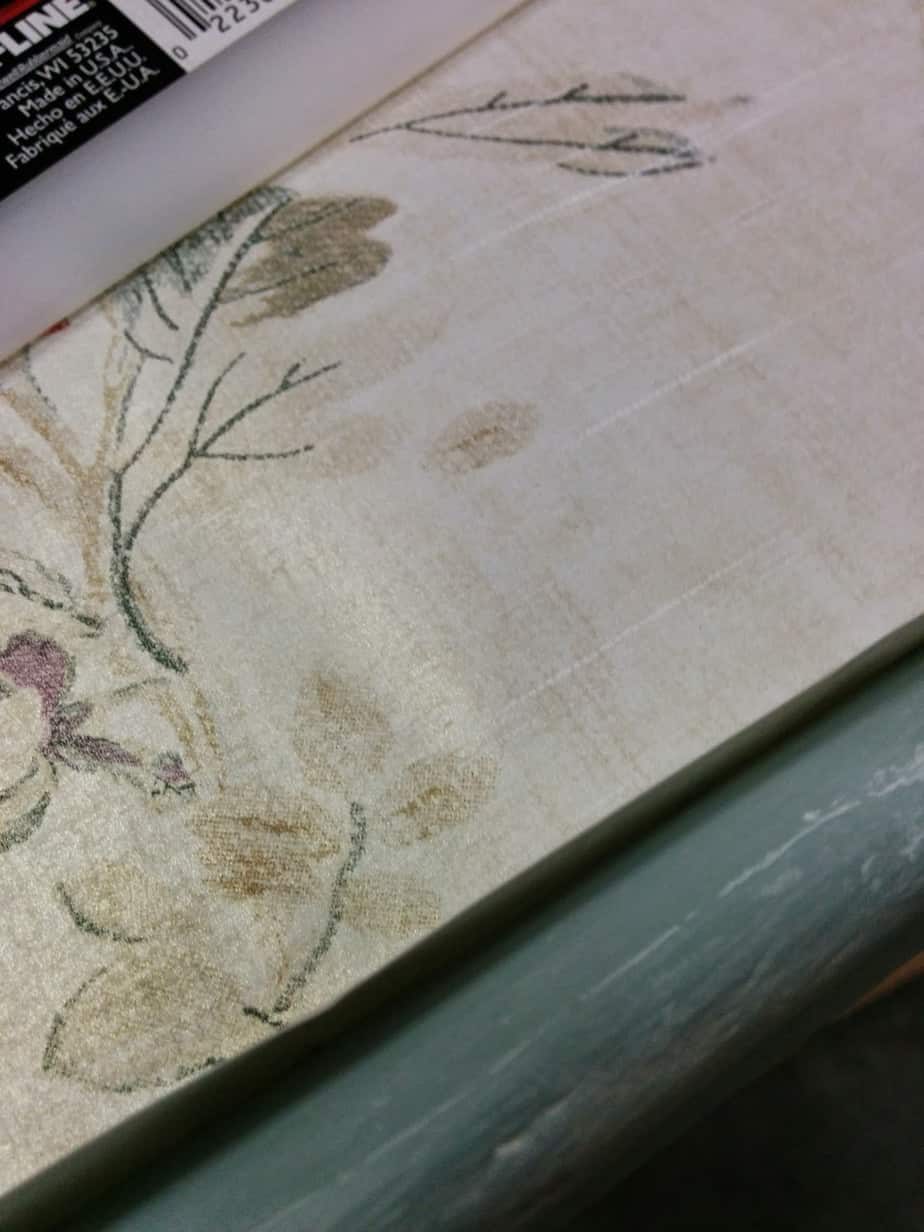 Step 4. Apply the paper and trim it if necessary. For my project, after I applied the wallpaper to the table, I smoothed out the air bubbles with a wallpaper smoother and then trimmed the excess of the edges so that it fit perfectly into the table top.
I used a sharp snap-off knife and a straight edge to trim the excess paper from the edges. This method gives you a very straight edge. Be sure to wipe off any excess glue before it dries.
Step 6 Apply at least one coat of clear acrylic sealer to the paper for protection. I use Dead Flat Varnish because it's extremely durable and I don't like glossy finishes. Let this dry and you're done!
There you have it. One decoupaged end table.
How convenient is it that my dishes match the paper?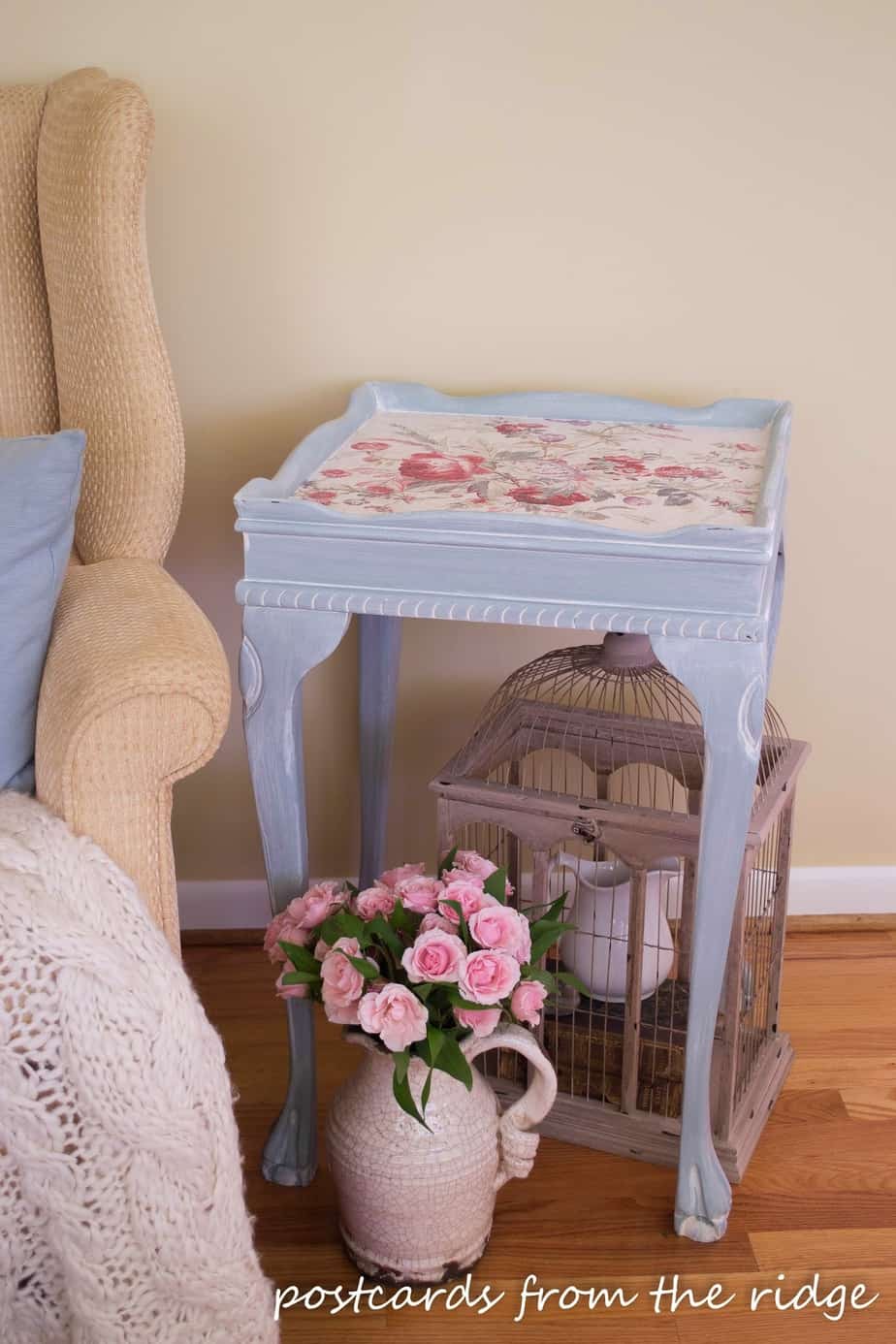 Here it is in our living room.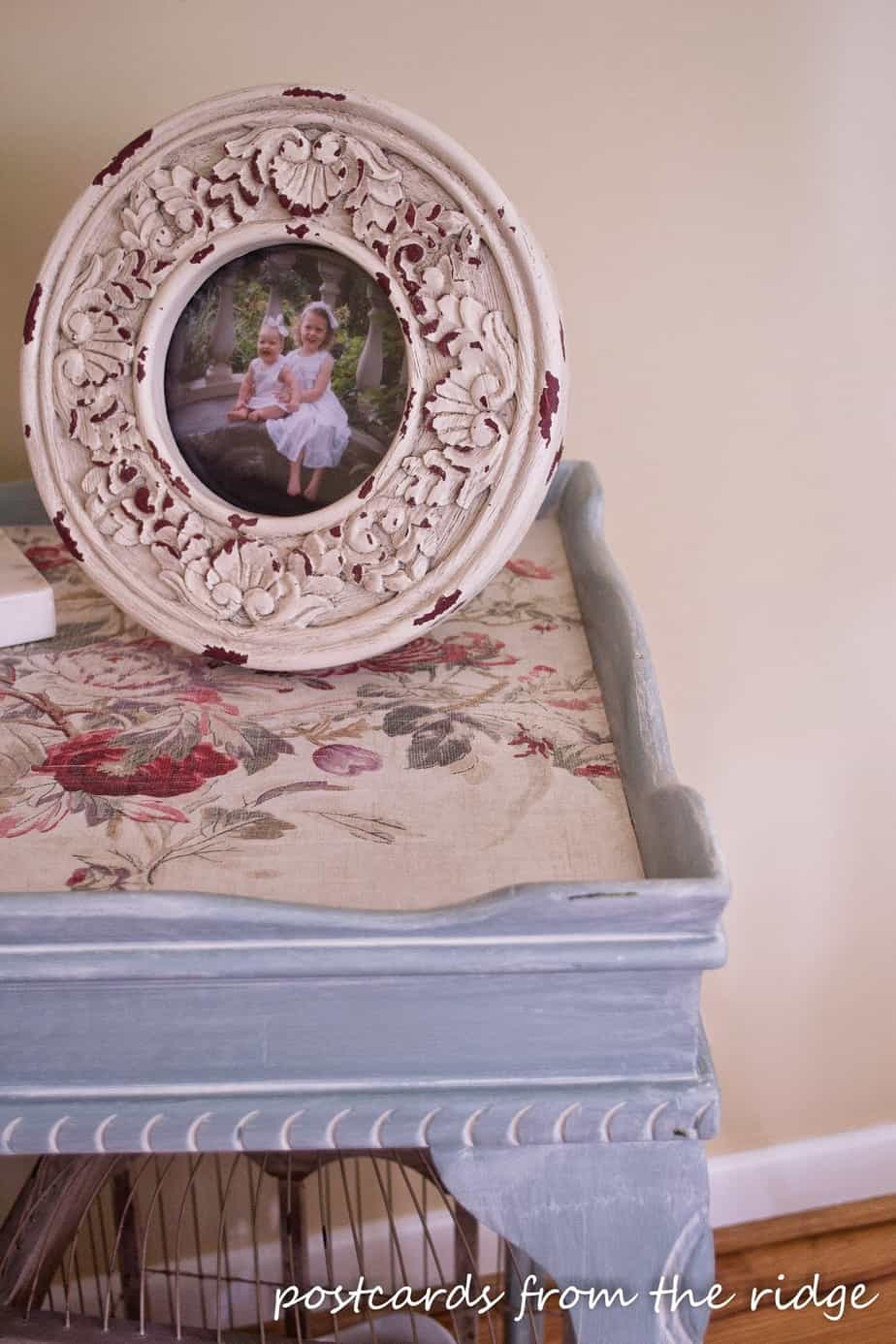 It looks like a fabric and also matches a picture frame I have.
I've also seen wooden trays that have papered bottoms. You could definitely decoupage many different things.
Here's a close up of the white washed effect.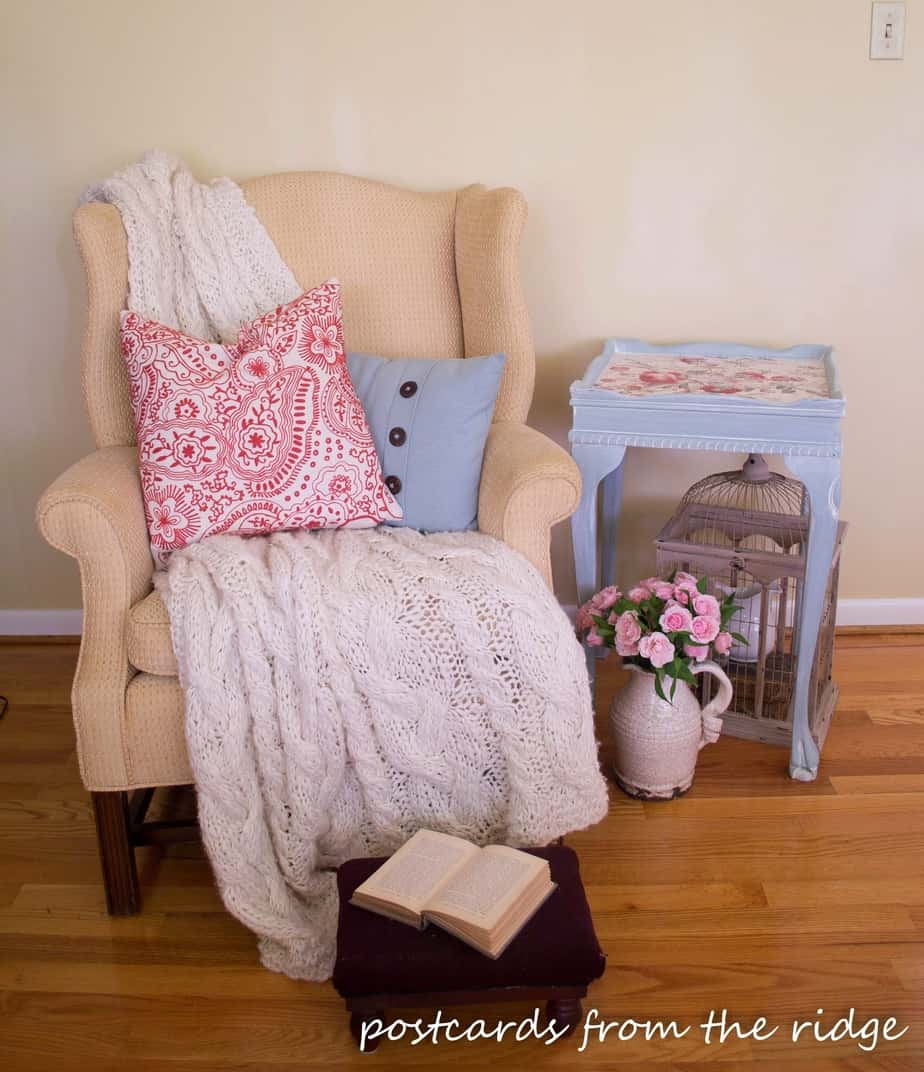 Have you decoupaged any furniture or other items? I'd love to hear your ideas.
Don't forget to drop by and see all of the other decoupaged furniture projects by clicking on the photos below.
Thanks so much for dropping by!
For more handy tips and tutorials, go here.
Go here to learn about having an online design or color consultation.
And go here for dozens of photos, ideas and favorite paint colors.
XOXOX,
Angie
If you're new here, I'd love for you to follow along and see upcoming projects, tips and tutorials, favorite paint colors, and much more. You can follow here:
Email * Facebook * Hometalk * Pinterest * Twitter * Instagram
Here are some more great decoupaged furniture projects! Click on the photo to see more.
Sharing this project here: