My favorite place to unplug and unwind
Hello, friends! Today I'm sharing a few pics from our visit to my folks' lake house over spring break. It's truly a mix of styles, but it's very comfortable and relaxed.
Welcome to the lake. It's the favorite warm weather hangout for my family.
During our visit, the lake waters were still at their low winter levels. The girls and I took a short walk on the lake shore and got our shoes all muddy. I posted this picture and a few others on my Instagram stream last week, so if you follow me there you've already seen this shot.
The view from the porch is amazing. And the spring base chairs are so comfortable that you can sit and gently rock for hours.
This is how we fish in Tennessee. 🙂 Not really, except maybe if there are any fireworks left over after the 4th of July.
One of the bathrooms has a distinct fishing theme going on.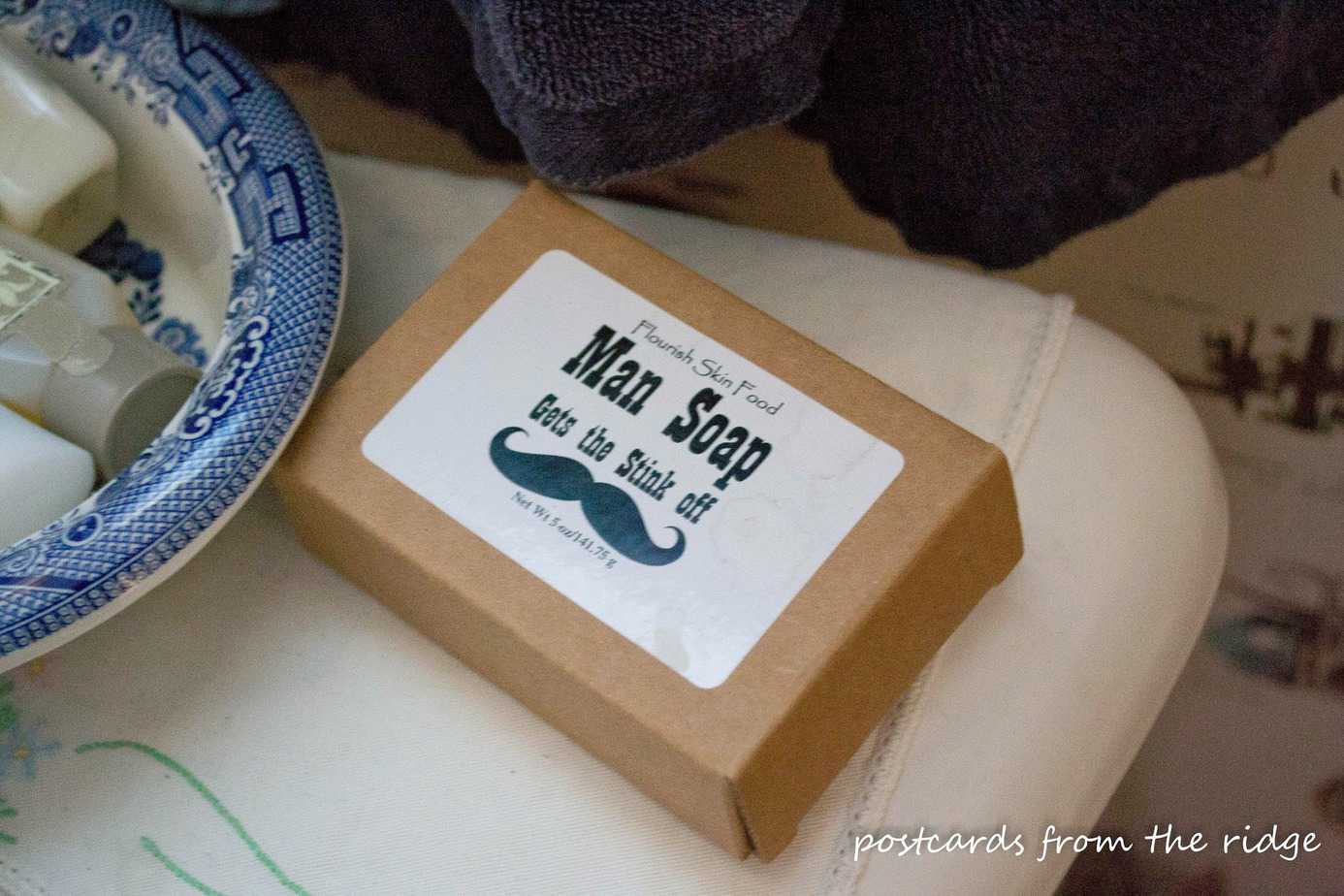 And there's even a special soap for when you get really stinky.
Parts of the house are a little more fancy, like the living room with the toile wallpaper and pretty chair. My mom stores her wide-brimmed hats here.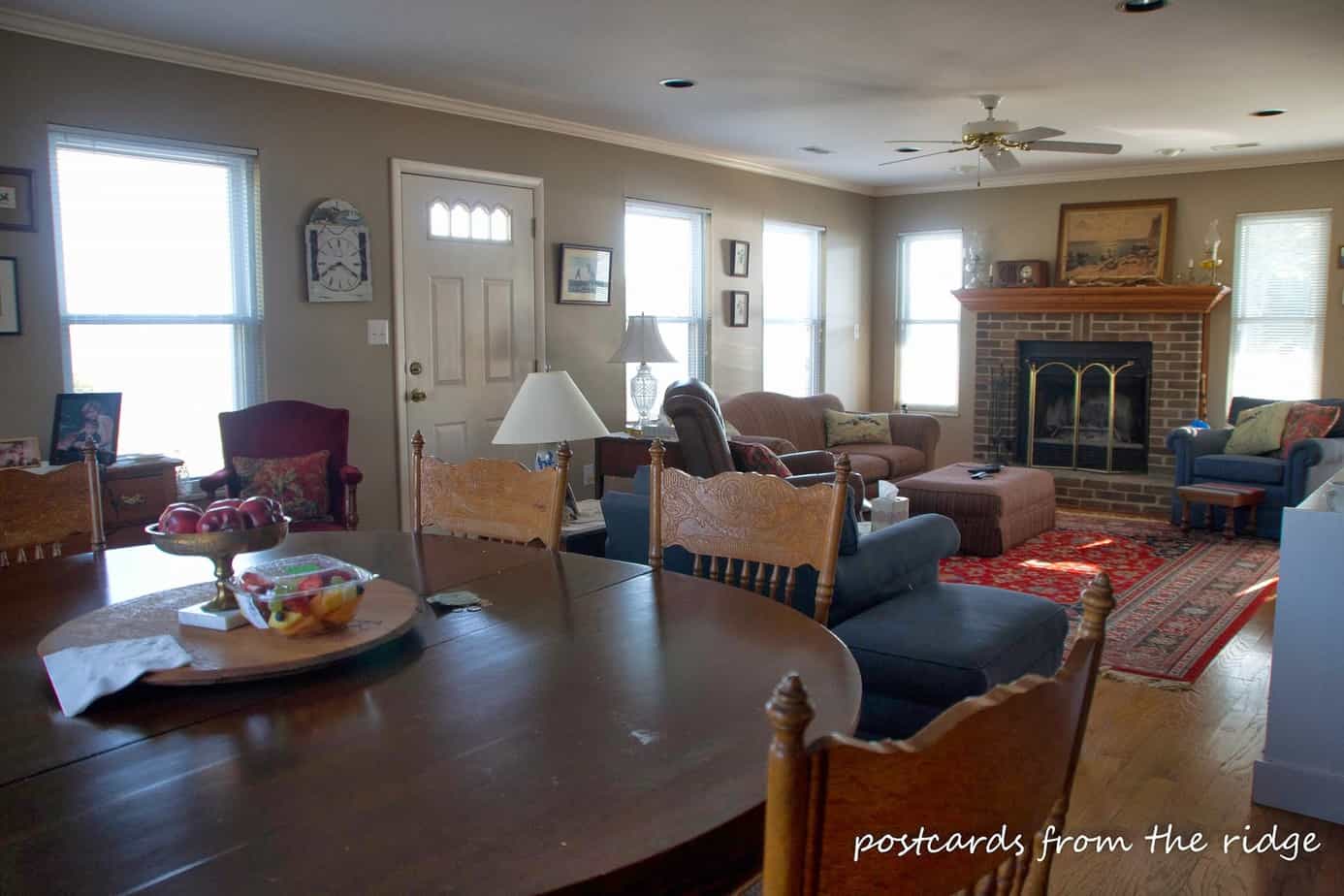 When we're indoors, this great room is where we spend most of our time. Whether we're eating, napping, or watching television, this is a very comfy space. And all of the windows look out onto the lake.
Here's the view from one of the windows. There was a lone fisherman out on the day we were there.
Back in the living room, it's a mix of fishing rods, fancy tea sets, and blue willow dishes.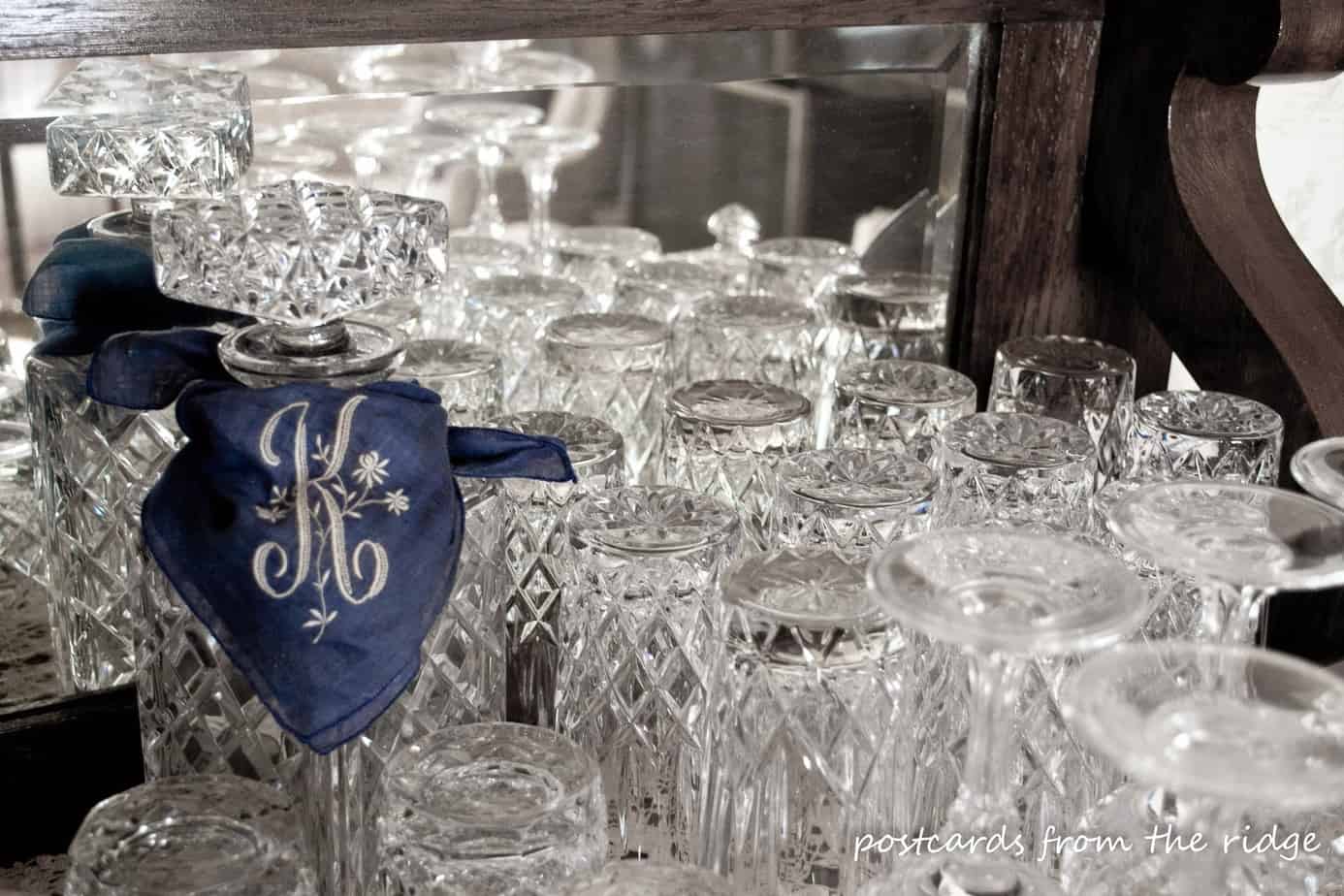 And for those times when you just want to feel all sophisticated, Mom has a pretty set of glasses just waiting for a refreshing beverage to be poured into. I think the monogrammed navy blue napkin might turn up missing after my next visit. 🙂
The guest bedrooms are small but comfortable.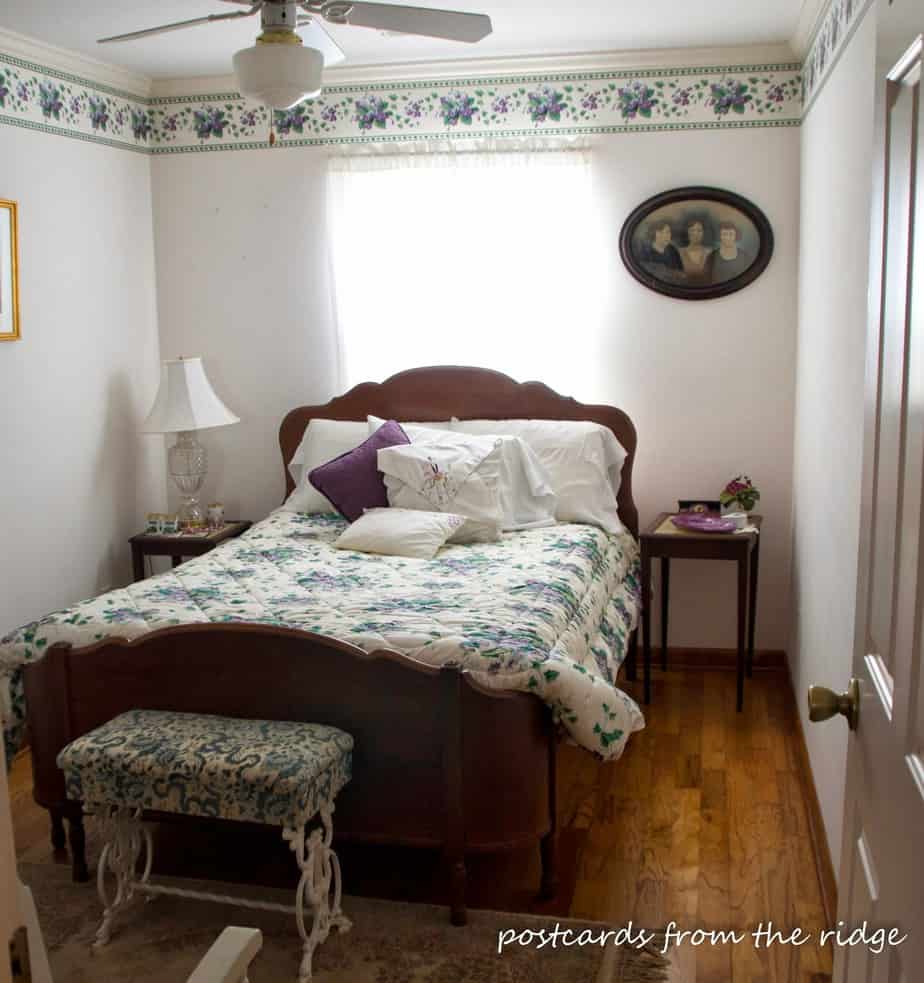 Both guest rooms have antique beds and pretty floral bedding.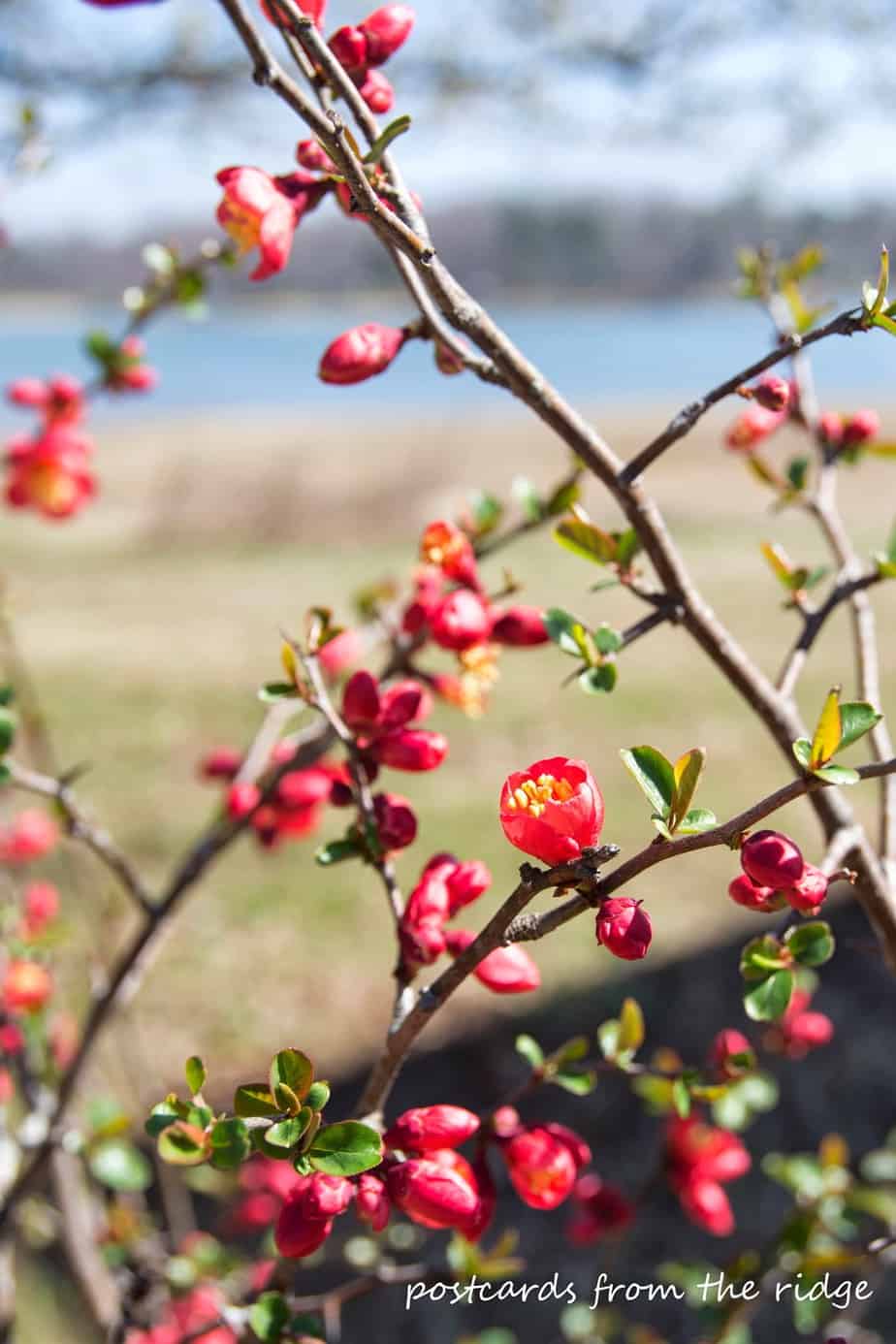 Out in the yard, mom and dad have planted lots of pretty bushes and flowers over the years.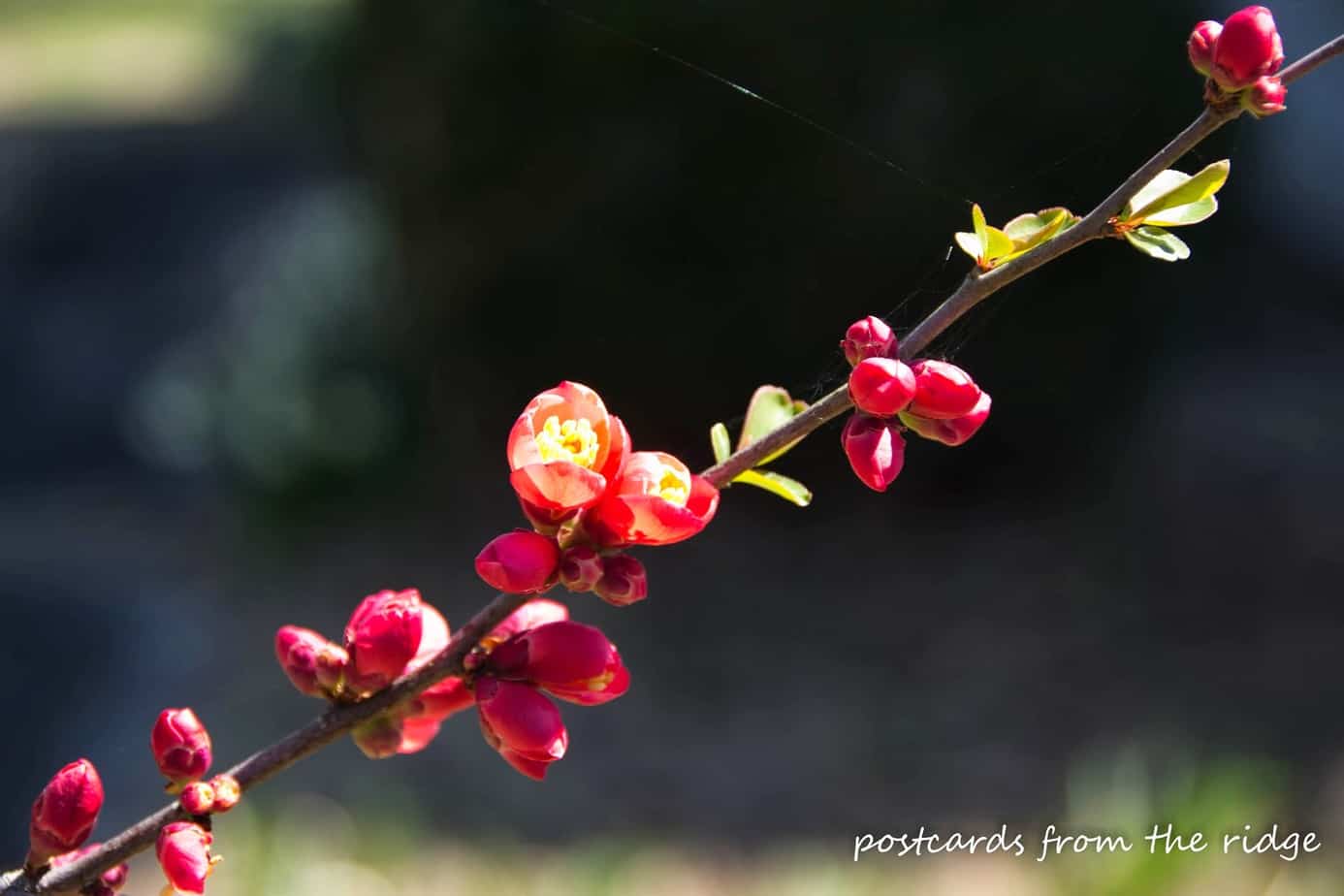 The quince bush is one of my favorites with it's beautiful, rich, coral flowers.
And the Lenten roses were in full bloom when we were there.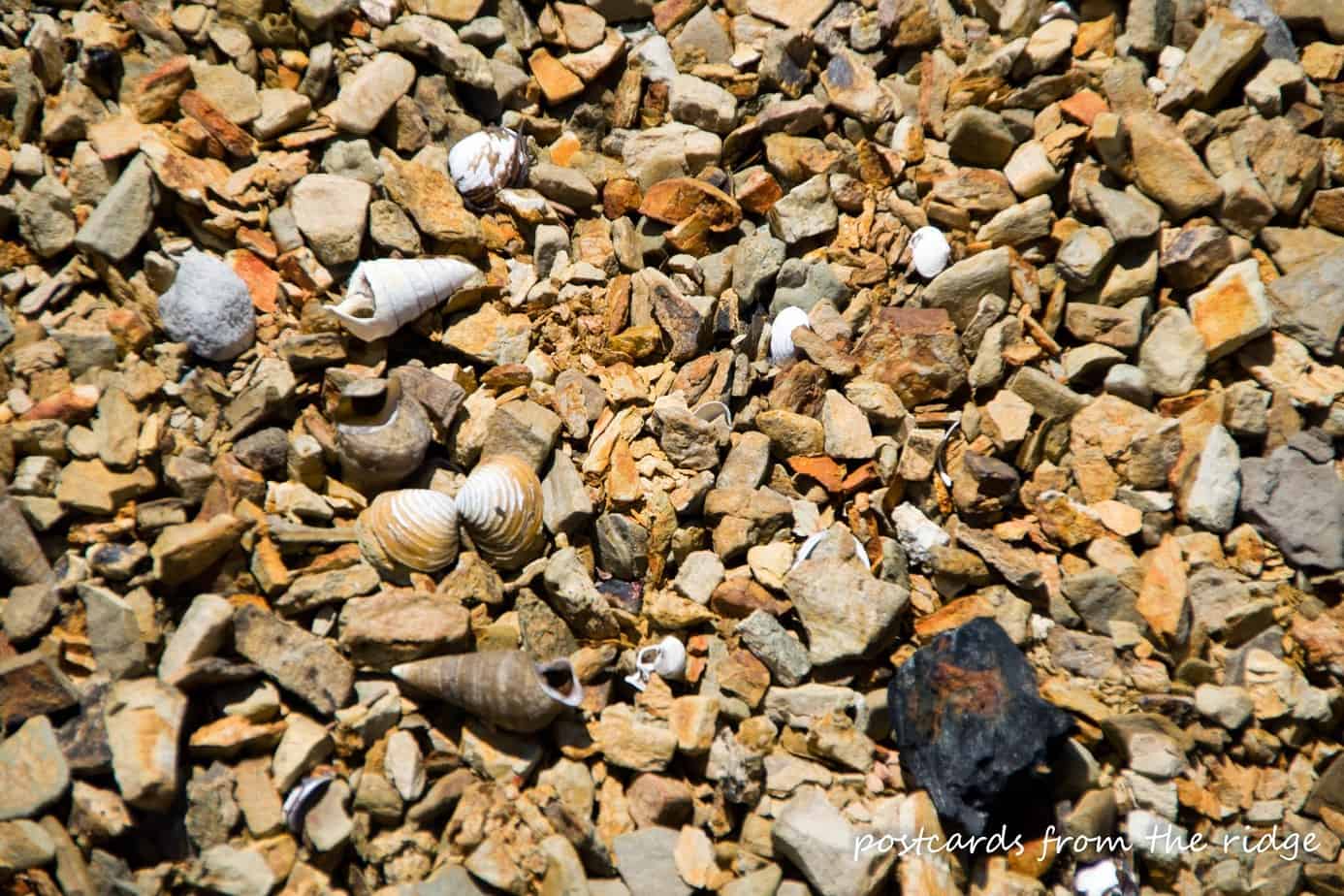 Here's the view looking straight down from the dock. This all be underwater in a few weeks when the water level rises for the spring.
That's a glimpse of our favorite place to unplug and unwind. I'm so thankful that we have access to it.
To see more photos of this place, you can go here or here. The photos from my header (top of the page) and my blog button (sidebar) of the rainbow colored Adirondack chairs on the neighbor's dock are in these posts, along with lots of other fun pics.
Do you have a favorite place or room to unplug and unwind? I'd love to hear about it.
Thanks for dropping by, and don't forget to enter to win the giveaway for a $50 stencil from Royal Design Studio. Go here to enter.
XOXOX,
Angie
If you're new here, I'd love for you to follow along and see several other upcoming projects, favorite paint colors, tips and tutorials, and much more. You can follow here:
Email * Facebook * Hometalk * Pinterest * Twitter * Instagram