Favorite Travel Places For a Family Trip Out West
Hello friends! As I write this post and realize that summer is almost over, I'm blown away at how fast it has gone by. I can't believe that our kids start back to school in just over 2 weeks!
We were lucky enough to get to take a family trip out west earlier this month and today I'm sharing some pictures of the highlights of our trip. Be warned, there are quite a few photos in this post, but the scenery was amazing and I hope you enjoy the photos half as much as I enjoyed taking them.
Scroll down to get a sneak peek of what we saw as we drove through Arizona, Nevada, and California…canyons, valleys, forests, mountains, lakes, and oceans. And a few beautiful sunsets along the way.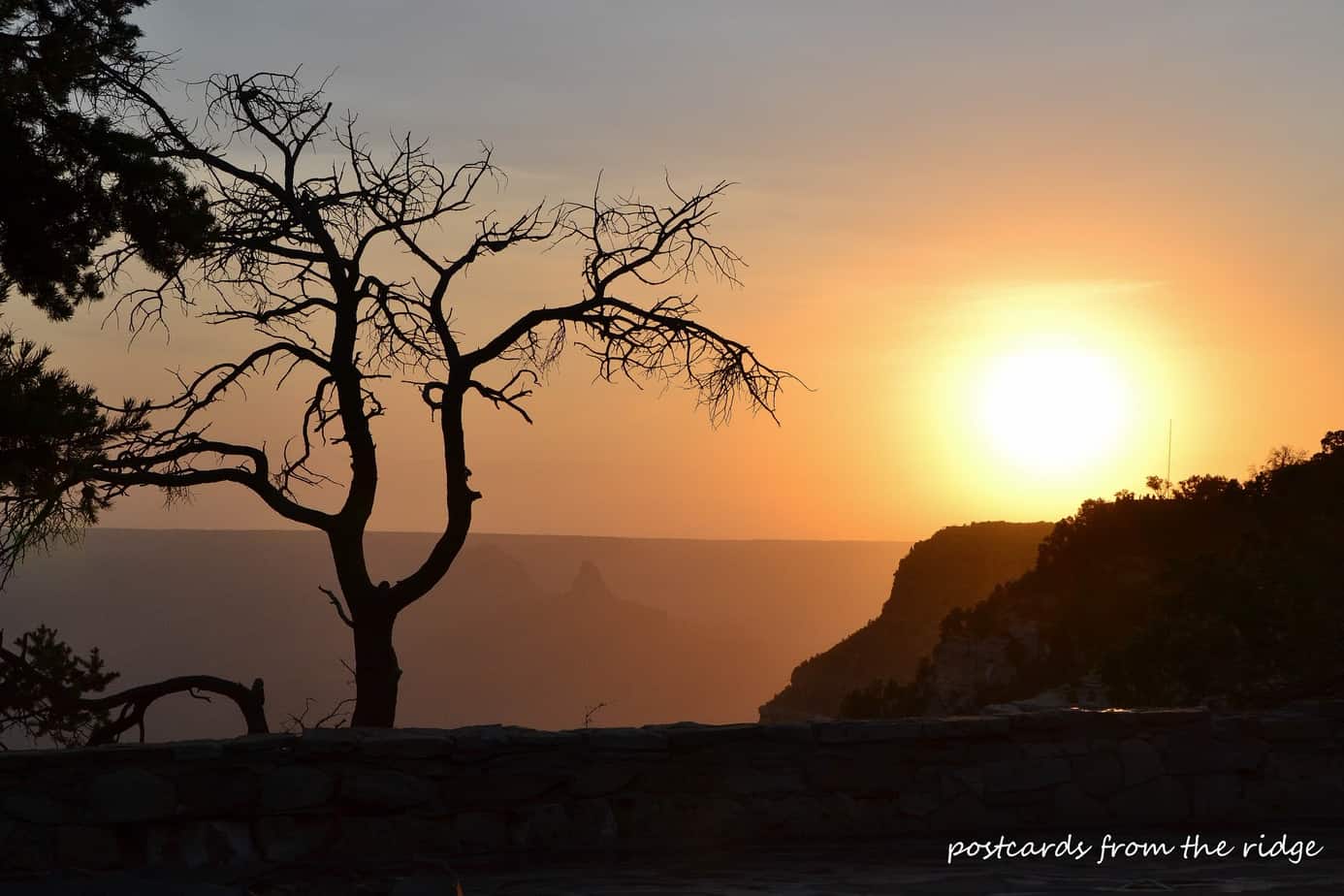 Sunrise at the Grand Canyon. This was the first morning of our trip and was a wonderful way to start it.
This post contains affiliate links for your convenience. If a purchase is made after clicking one of the links I might make a small commission. Your price does not change. For full disclosure, go here.
Pictures don't show the awesomeness of the Grand Canyon. It's not possible. You have to see it in person. Go there and see it if you haven't already done it.
Our tootsies at Hopi Point. Mine are the funky purple ones. My 13-year-old chose the color for me and I've gotten lots of compliments on it!
It does rain in Arizona. Here's the proof!
The bridge at Hoover Dam. It's such a cool design that I HAD to take a photo.
Hoover Dam. Very art deco and cool.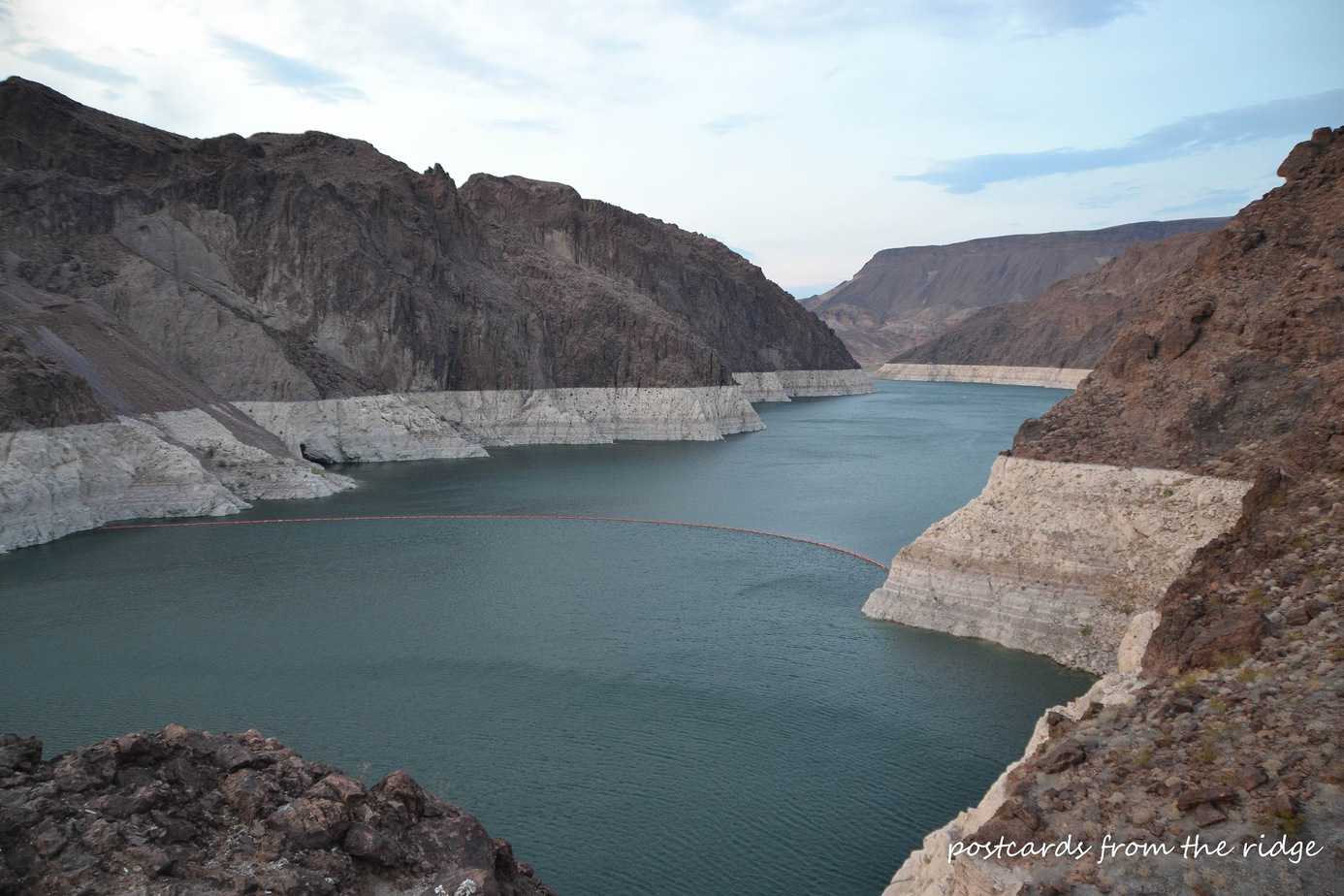 This is a sign that we saw as we were driving through Death Valley. It was unbelievably hot outside. As in 120 degrees hot.
Mesquite Flat Sand Dunes. They were beautiful with the late afternoon shadows on them.
Since not many people (are insane enough to) drive through Death Valley, it means that you can stand in the middle of the highway and take a fun photo at sunset and not worry about getting run over by a car.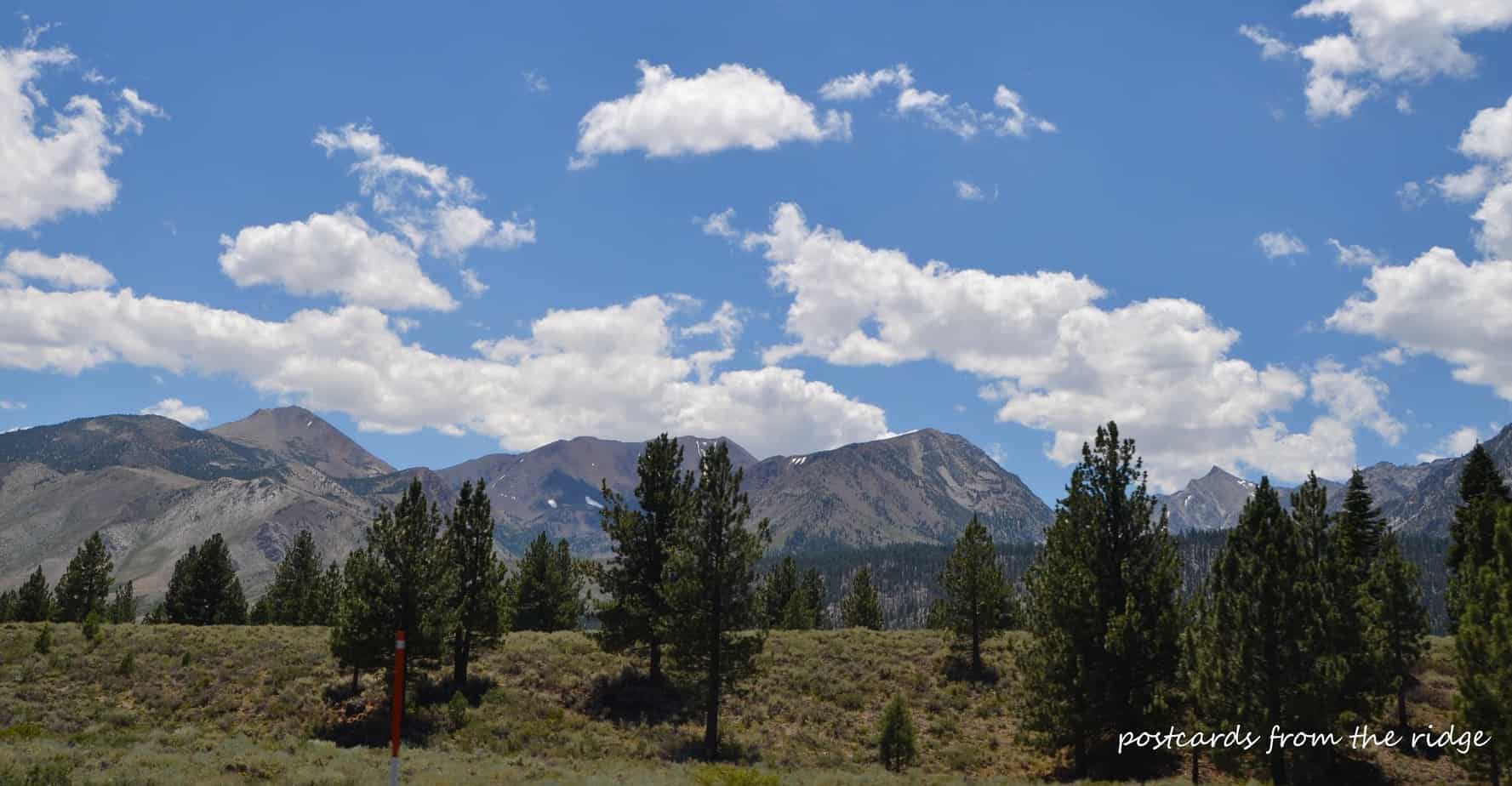 The Sierra Nevada Mountains on a gorgeous July afternoon. Doesn't this look like a breath of fresh air?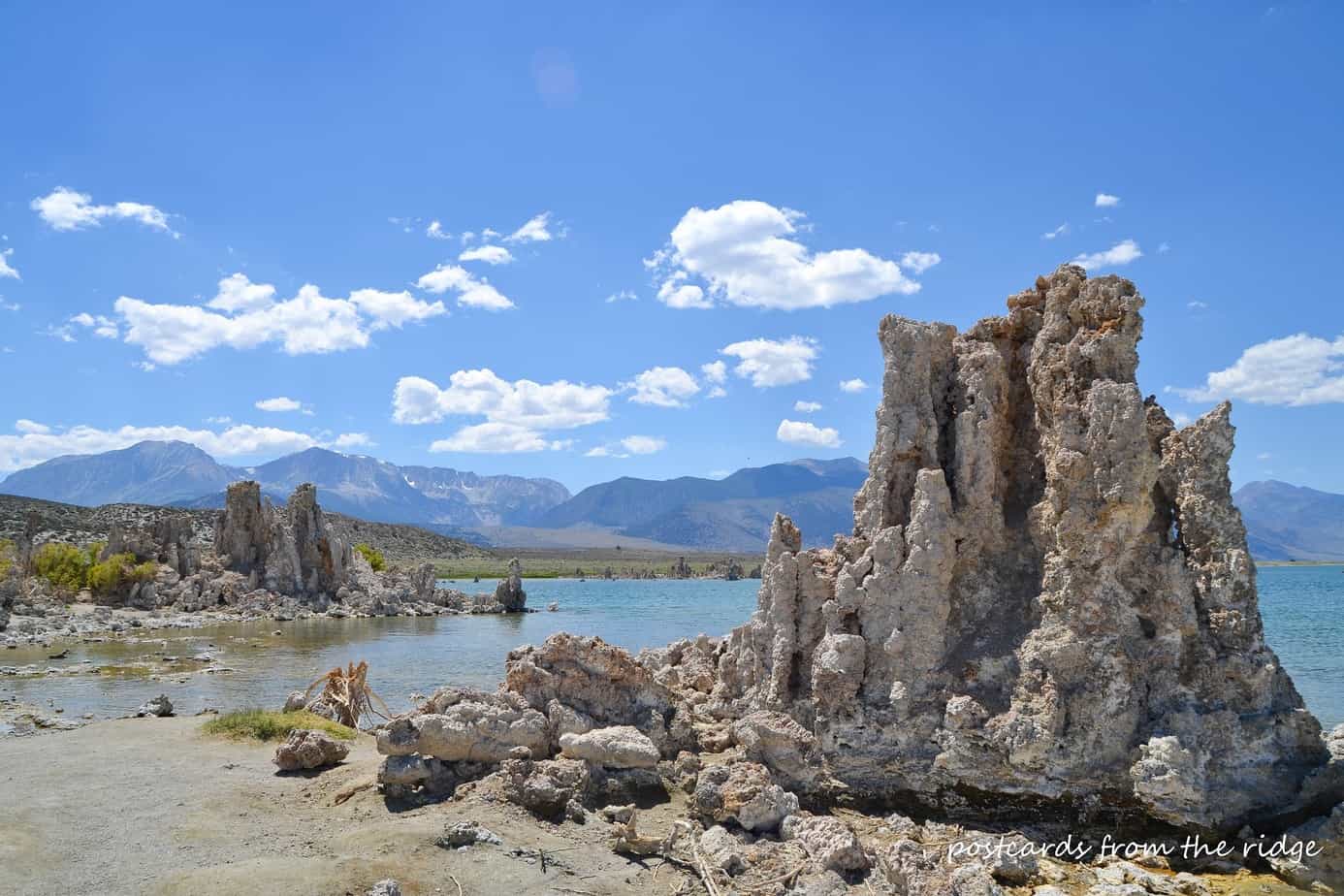 Mono Lake in California. These rocky salt deposit formations used to be underwater until the last 50 years. We imagined that mermaids lived and played in here. That's what happens when you have two daughters that have grown up watching The Little Mermaid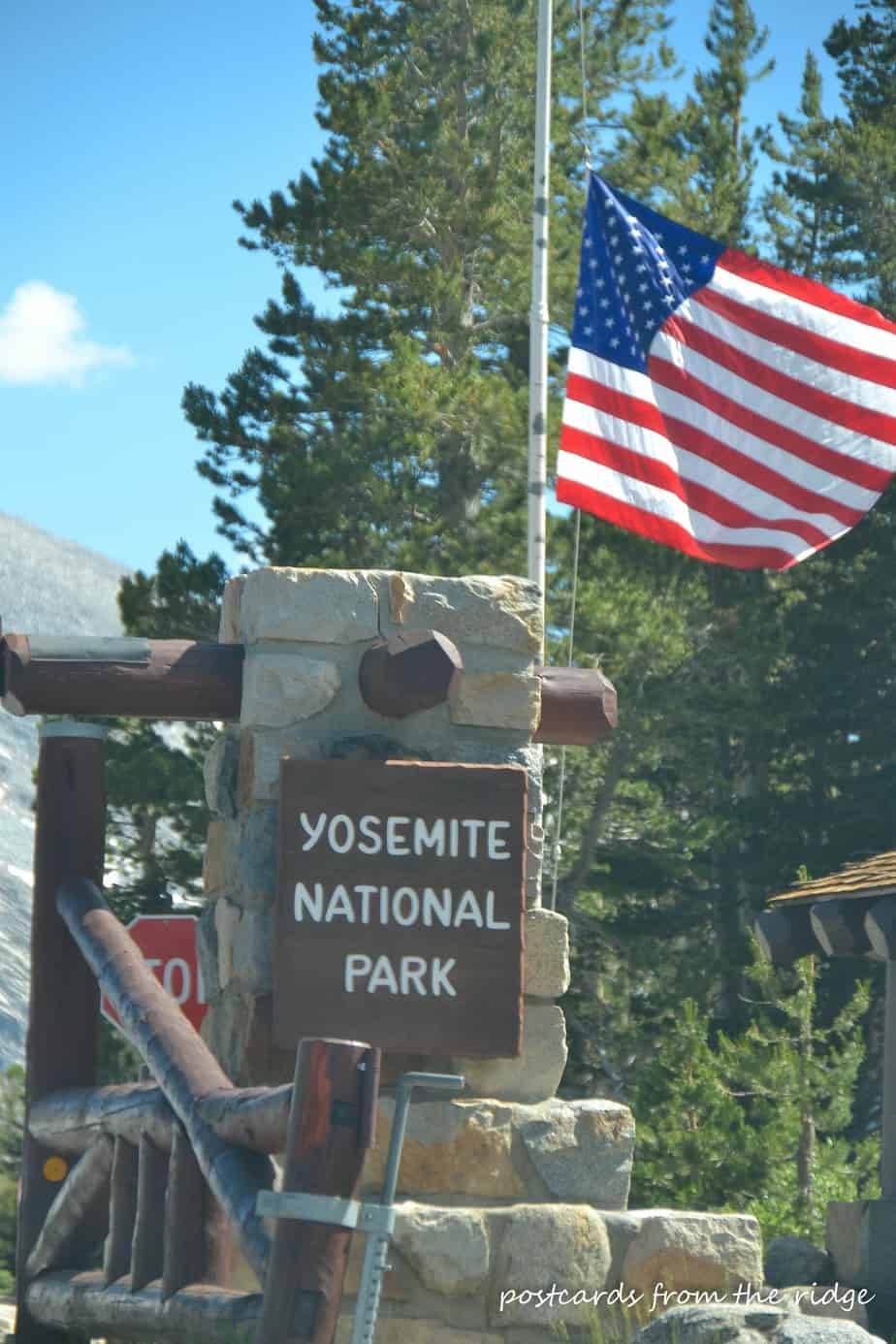 Yosemite National Park. The flag was at half staff for the firefighters who had tragically lost their lives the previous week fighting forest fires.
The girls at the entrance to Death Valley National Park. They're such posers.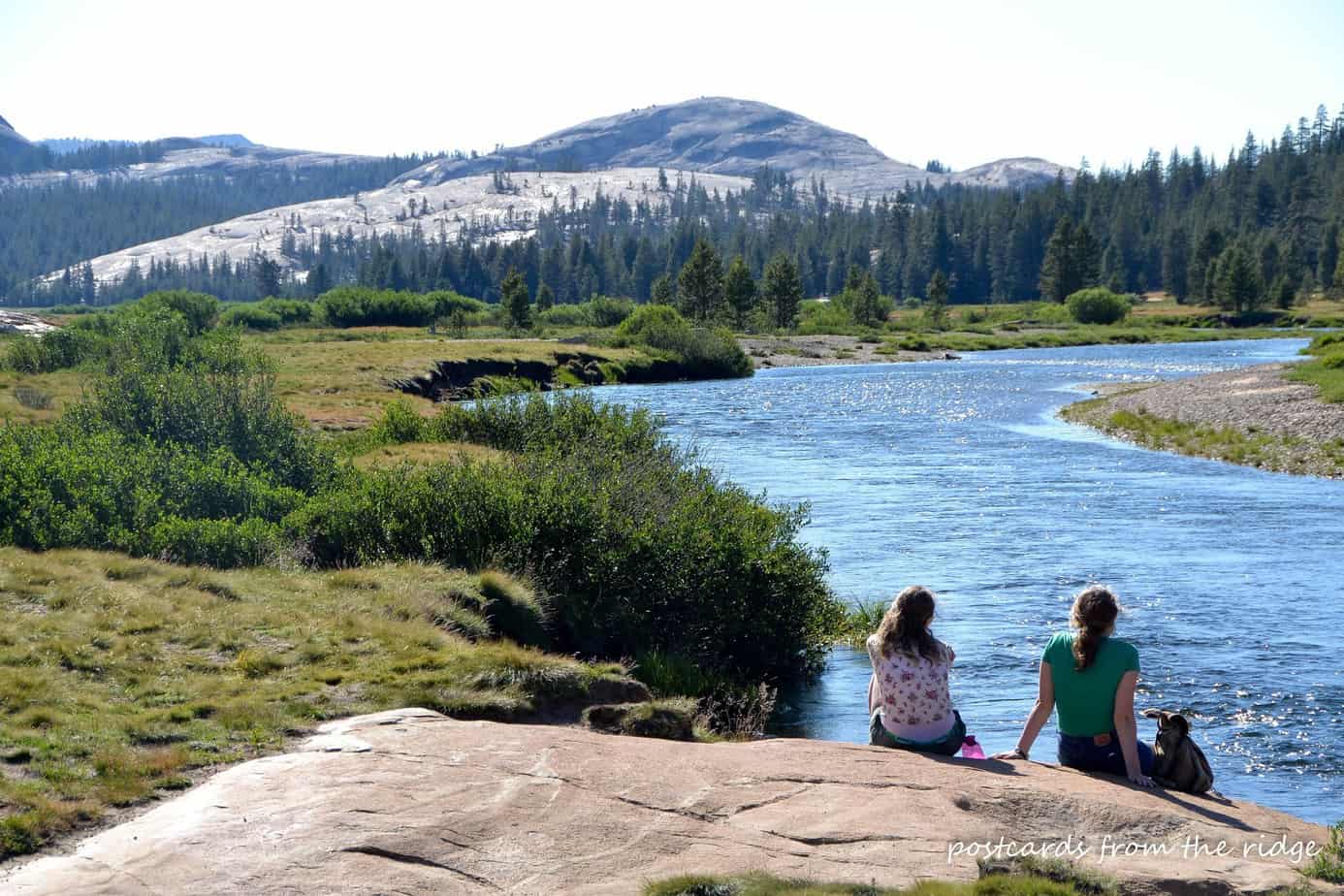 A gorgeous meadow in Yosemite National Park. It was one of the most peaceful places I've ever been to. The girls enjoyed it too.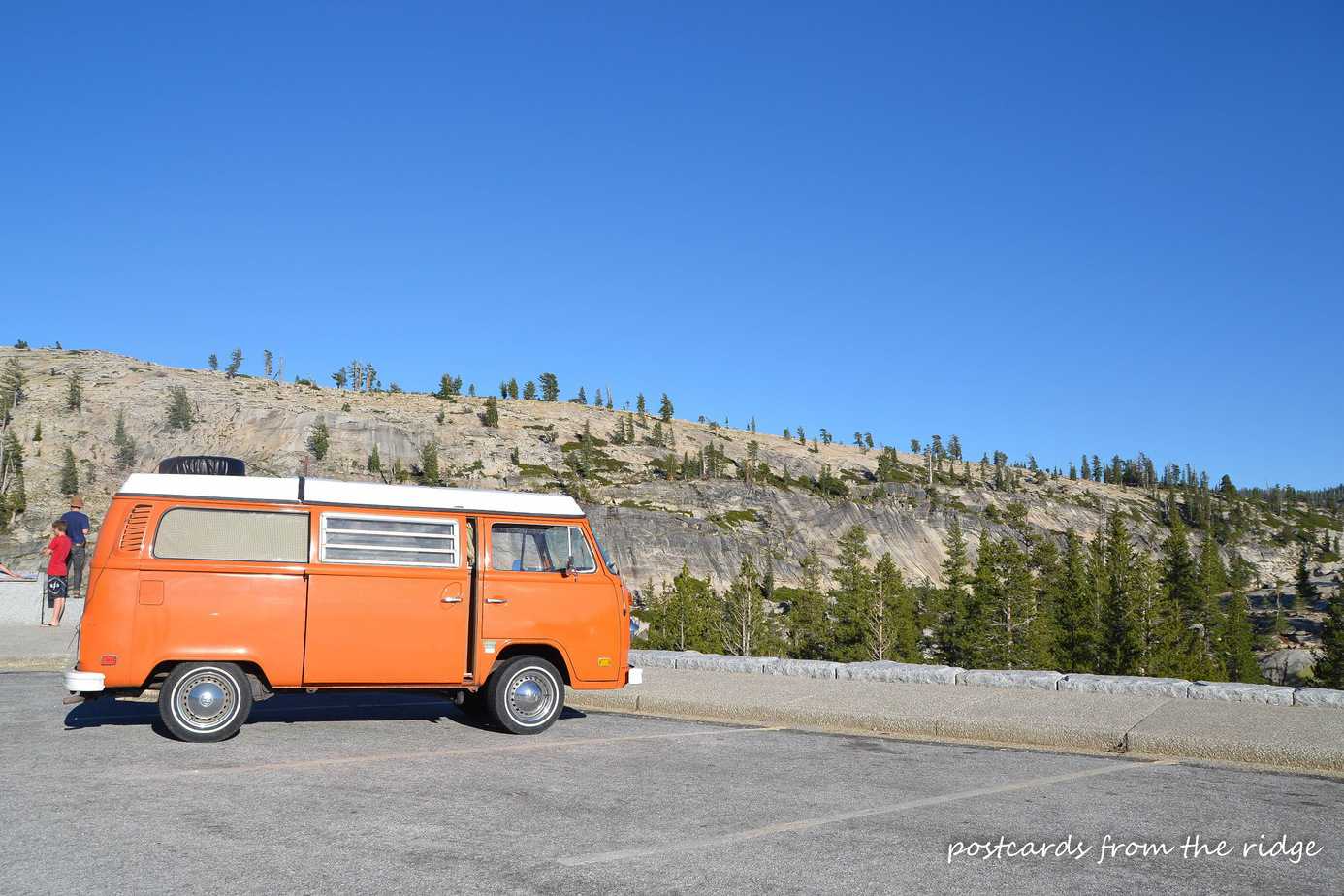 Couldn't resist snapping this cool ride.
El Capitan, Yosemite National Park.
Breathtaking sunset in Yosemite.
Bridal veil falls, Yosemite.
Another colorful sunset with a silhouette of trees.
Vineyards in the valley. I want my next trip to California to be to Sonoma and it will involve wineries. 🙂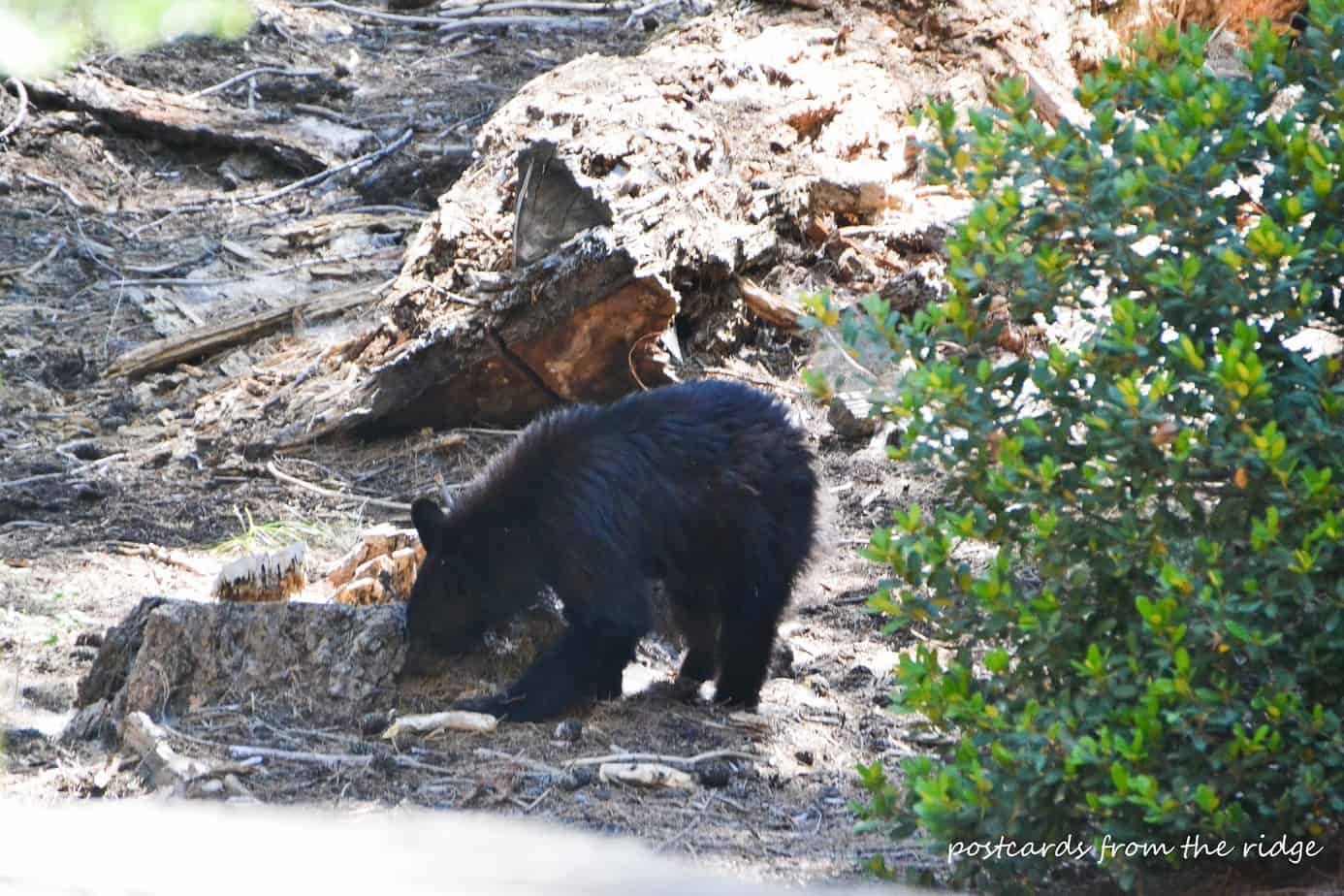 A black bear cub in the Sequoia National Forest. I didn't get too close because I knew mama bear must have been fairly close to little bear.
The Mr. in front of a giant sequoia tree. Giant is an understatement. These trees are gargantuan!
The Sequoias were one of my favorite things that we saw on the trip. Notice how small the fence looks at the bottom. I felt so small while we were walking amongst the grove of trees…like I was a little garden fairy. They're magical.
Another gorgeous California sunset. Near Oakhurst.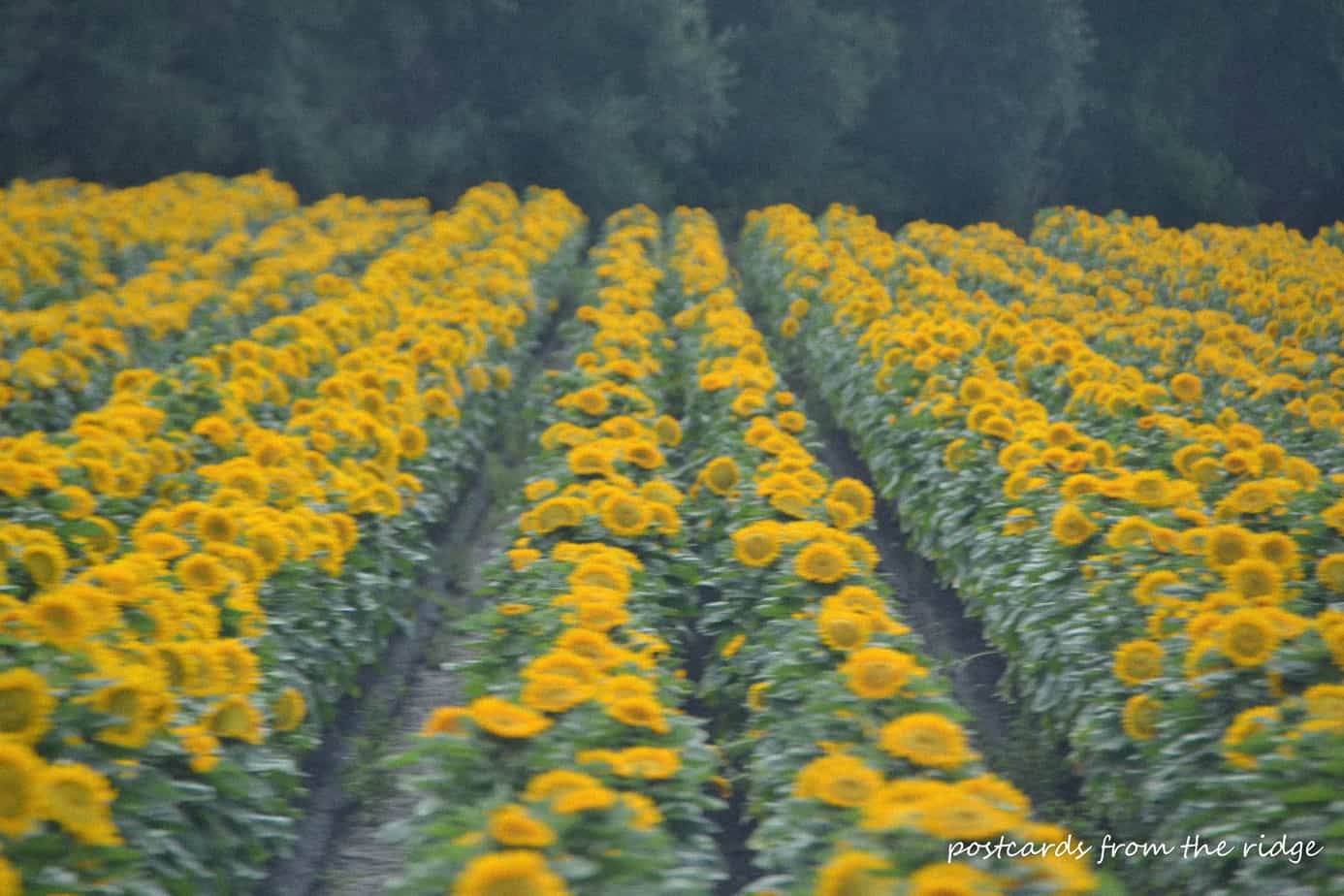 This is what rows and rows of sunflowers look like as you're driving by in a car. Yes, I'm that crazy tourist who takes pictures while in riding in the passenger seat.
A young man para-sailing near San Francisco.
A lighthouse we saw as we drove from Monterey to San Francisco.
San Francisco. I loved all the colors and the paper lanterns in China Town. It looked like they were having a permanent street party.
Vintage signs. ((((((LOVE))))))
Ghirardelli Square. Enough said.
Who's hungry for chocolate now?
Snapped this beauty in the San Francisco Bay, near Fisherman's Wharf.
The Golden Gate Bridge on a very overcast afternoon. It was cold and windy and I was totally not prepared for that kind of weather in July.
That's the highlights of our trip out west with the girls. I've never been to California before this trip and it was all so beautiful. But I must admit, it sure was nice to come home to my own hometown and the Smoky Mountains that I'm familiar with.
It's true, there's no place like home, but I'm glad we got to see some of our nation's treasures.
Have you visited the American West? What was your favorite part?
Are you planning a vacation? Go here to get started and see all the highlights of your favorite destination.
Thanks for stopping by and joining me on my tour of the West.
XOXOX,
Angie
If you're new here, sign up for email here or follow along here so you don't miss a thing:
Email * Facebook * Hometalk * Pinterest * Twitter * Instagram

For handy tips and tutorials, go here.


To see my painted projects, go here.

For tasty recipes from my kitchen, go HERE.
For some simple tips for capturing a great photo, go HERE.
Go here to learn about having an online design or color consultation.
And go here for dozens of photos, ideas and favorite paint colors.