Ironstone and brown transferware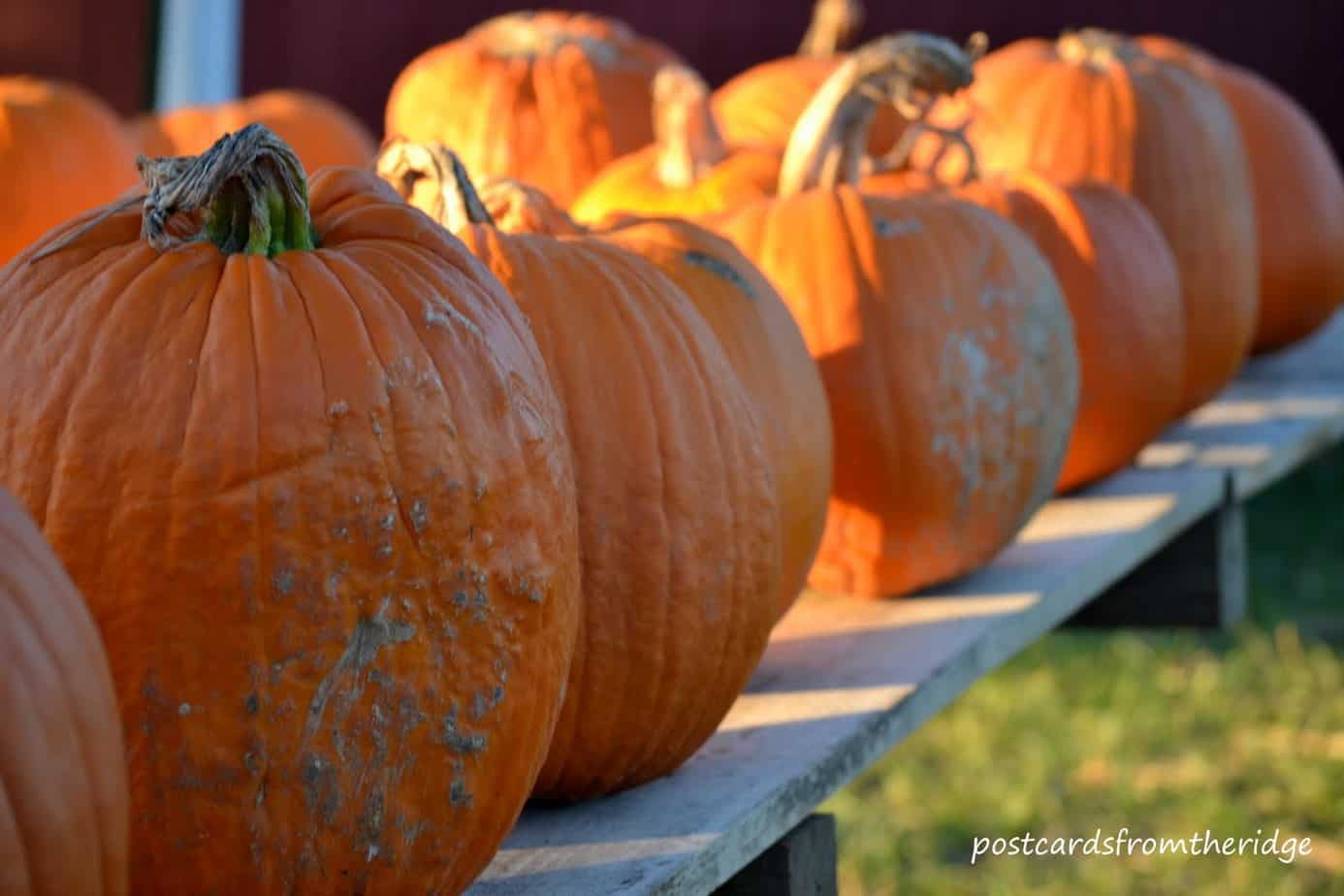 Don't you just love Fall and everything that it encompasses? The food, colors, cooler days and brisk nights, football…I could go on and on. And it seems like the colors have been prettier than usual around here this year.
I've been inspired by all of the images on pinterest and in my fall magazines and design blogs to do some indoor decorating along with our usual pumpkins and gourds, and thought I'd share a few pics. I used a mix of vintage Johnson Brothers Harvest Time, vintage ironstone, Johnson Brothers Friendly Village, Walmart glasses and even some yard sale finds to fill up our heirloom oak hutch.
I love the mini pumpkins mixed in with the other natural decor. My favorite piece in the hutch is the round scalloped edge platter.
We inherited this antique oak hutch from my in-laws and I think it's never looked better. I've had it in our breakfast nook for a couple of years and have only just recently taken the time (3 hours) to make it look like this. Before now it had some nice pieces in it, but now it shines. I think Nanny would be so proud.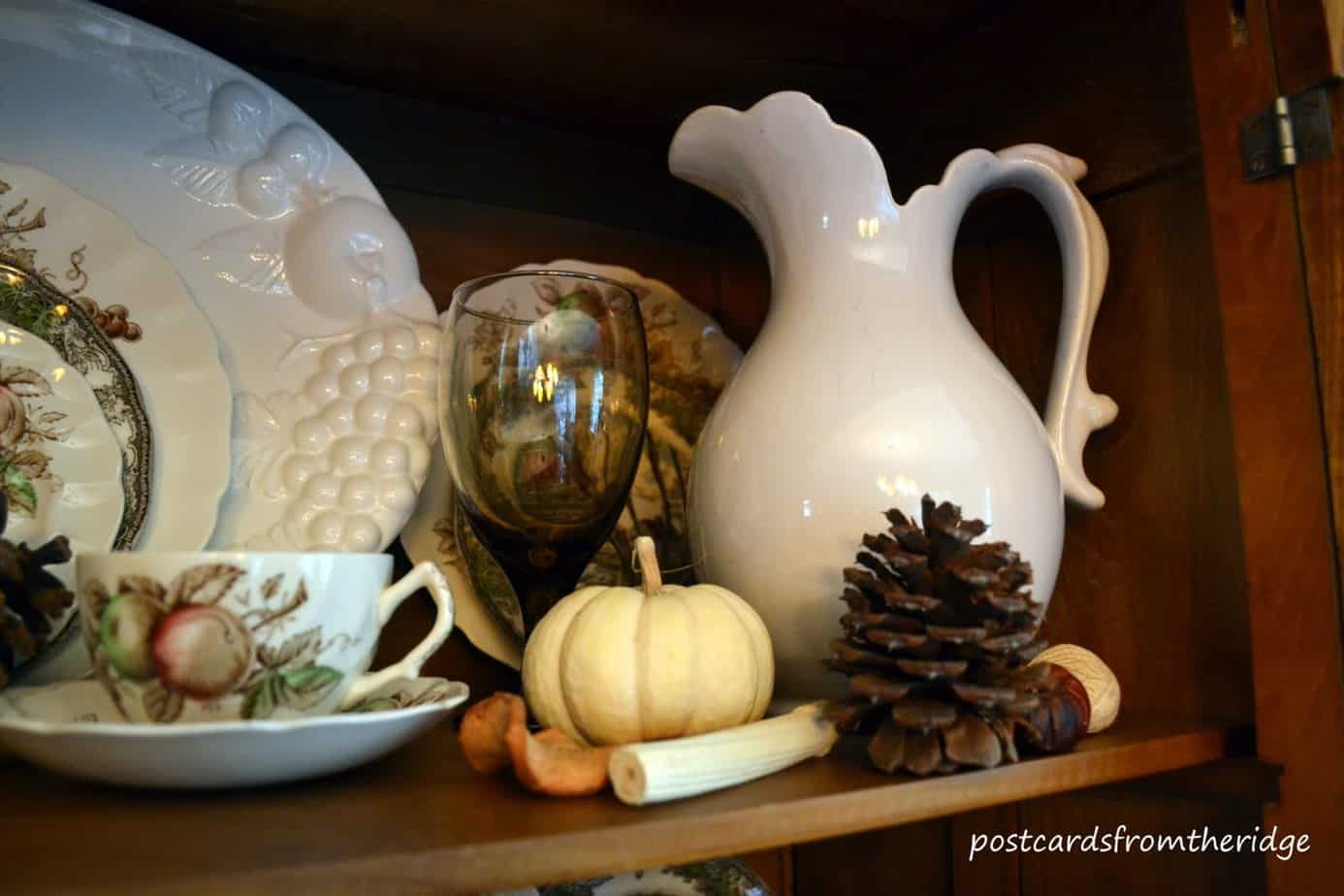 Another one of my favorite pieces is this vintage ironstone pitcher. I just love the lines on it. Vintage pieces always seem to be my favorites. They seem to have a personality that new pieces just don't have. Maybe it's because they've got a history. Who knows? Anyway, I'm enjoying seeing these pieces everyday now and am looking forward to changing them out with some red and green pieces in about a month. I'll be sure to post pics of the Christmas version of the hutch.
If you like my posts, I'd love it if you'd become a follower. You can
keep up with my latest recipes, projects, tutorials, photos and tips many ways,
including: