Voila! Estate sale frame repurposed into jewelry bulletin board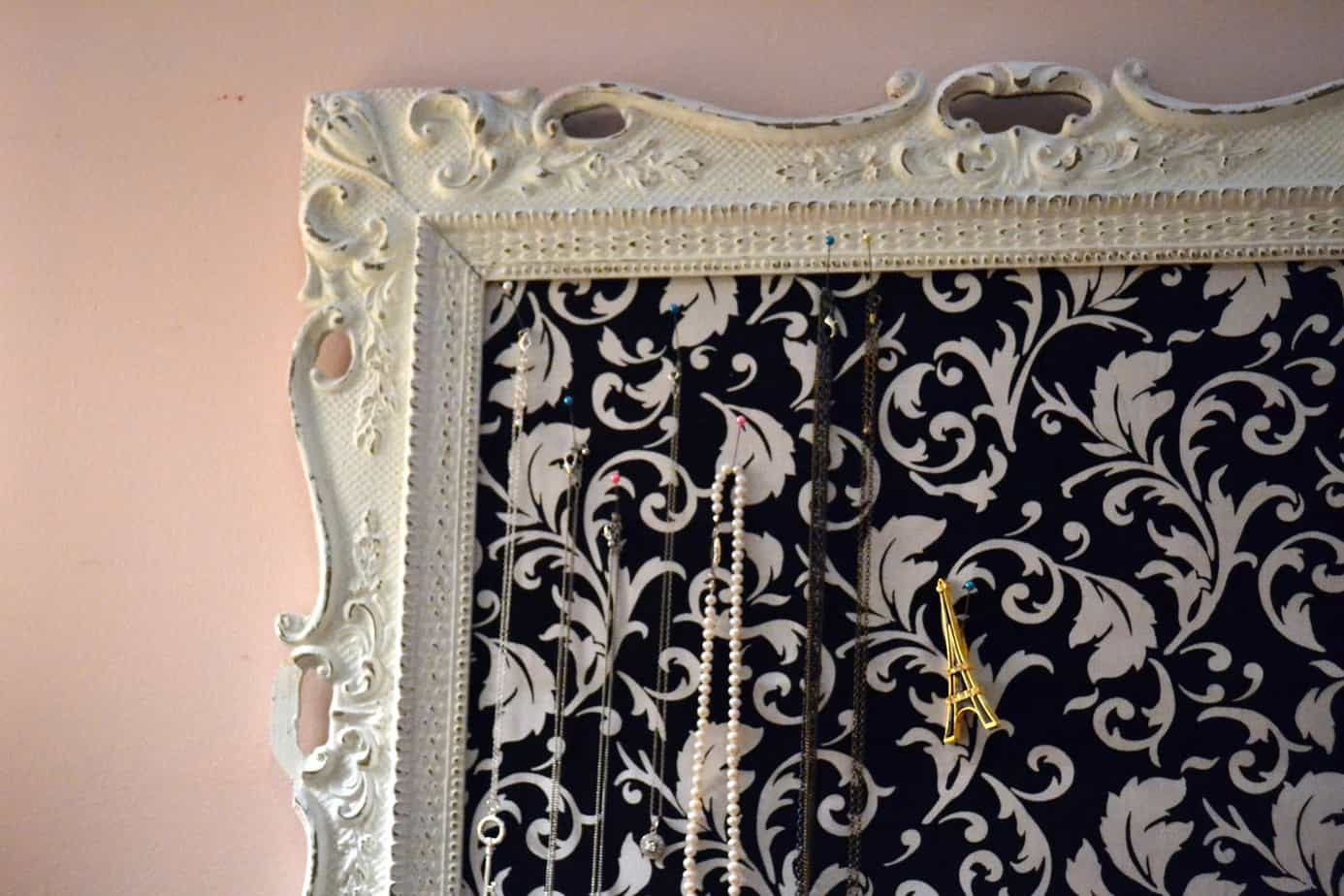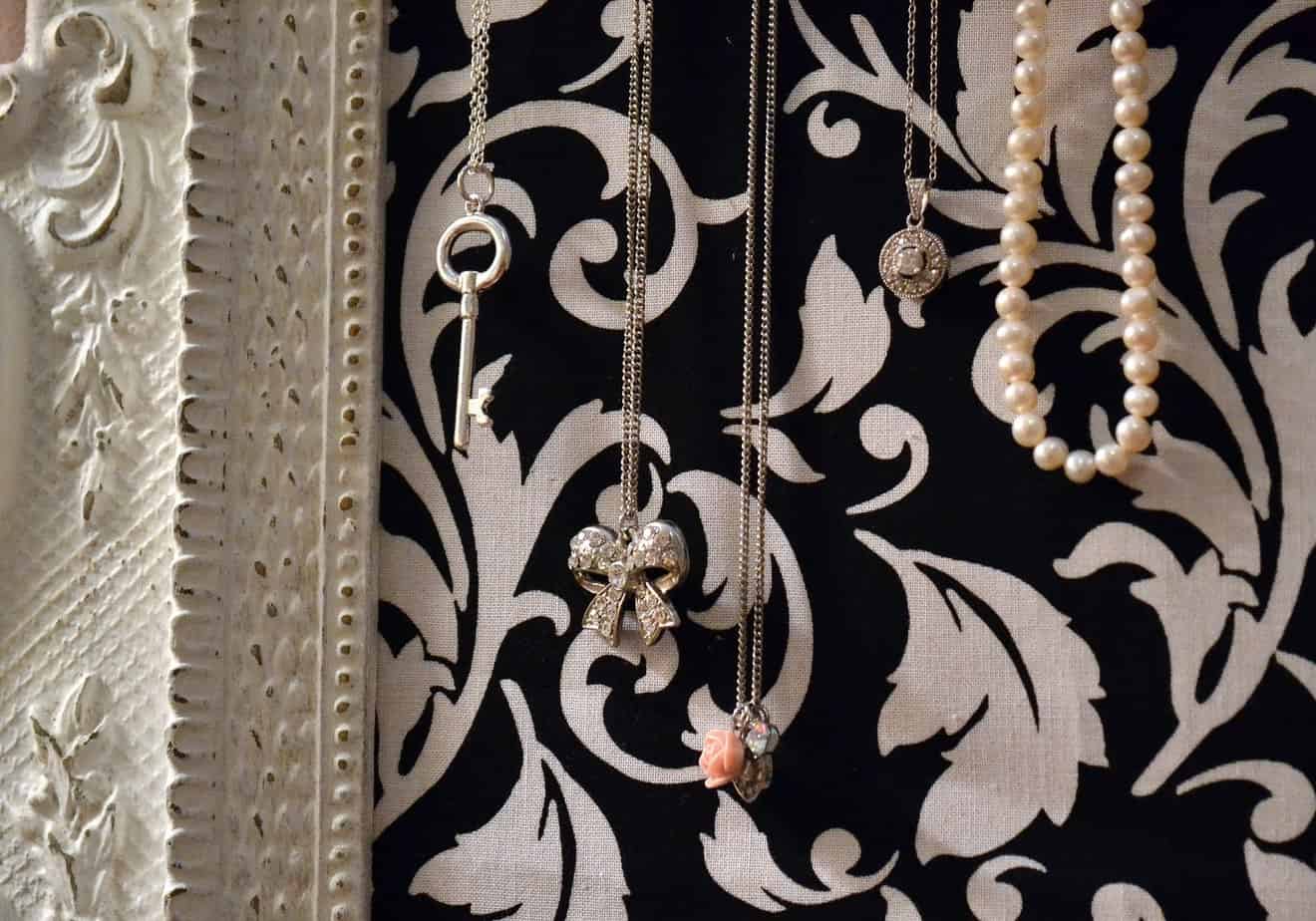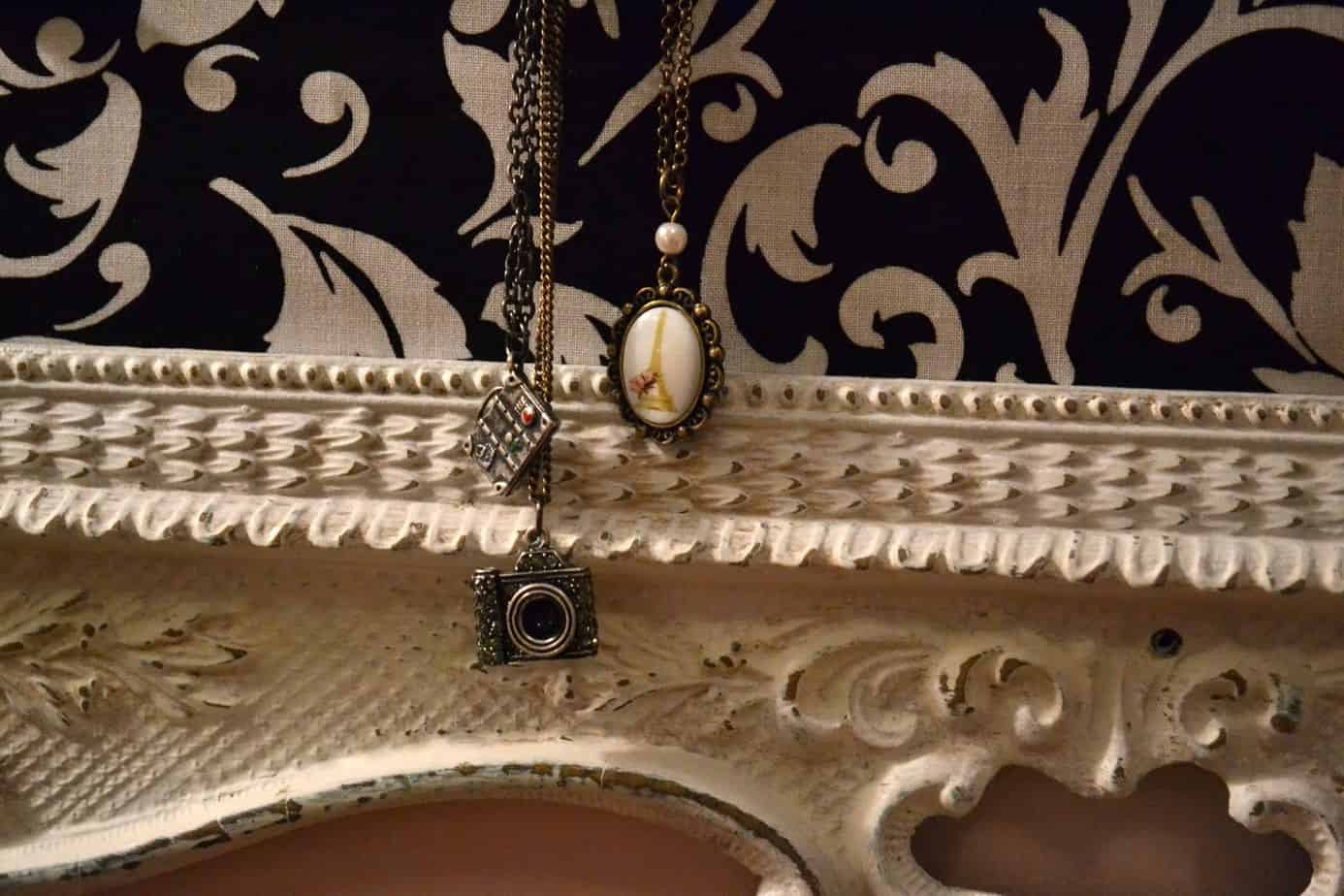 My name is Angie. I'm addicted to…ESTATE SALES! There you go. I admit it. I love other people's junk. Why? Hmmm. Maybe it's due to the fact that there's usually some type of history attached to it. Possibly because it's true that things just aren't made like they used to be. It could be because I'm a bit of a frugalista. Or maybe it's because I love the thrill of the hunt for treasures and feel like I'm competing somewhat with other treasure hunters for the best loot.
Whatever the reason, I love a good estate sale. And it always makes me feel like I've won the lottery or something when I score a great item at what I think is a good price. Some sales I go to are not worth the gas and time used up, but occasionally I find one that makes me think I've found heaven on earth.
At one of my recent ventures, I found a very old, empty, ornate picture frame (below) that looked like it was lonely and needed a new home. So for $1, I brought it (as well as several other goodies) into our house. My garage has a nice accumulation of these "goodies" that need some TLC, and my sweet husband has learned to just smile politely and not say too much about it. He realizes that it brings me much happiness and is cheaper than therapy. And he's also a bit of a treasure seeker himself.
Anyway, the frame needed a bit of TLC as you can see in the picture above. I've been seeing lots of accent furniture pieces and accessories painted in that pretty shade of turquoise recently and decided to paint it that shade and add a bulletin board to the back to make a necklace holder. So I painted it with Benjamin Moore Covington Blue and thought I was done except for a little sanding and distressing.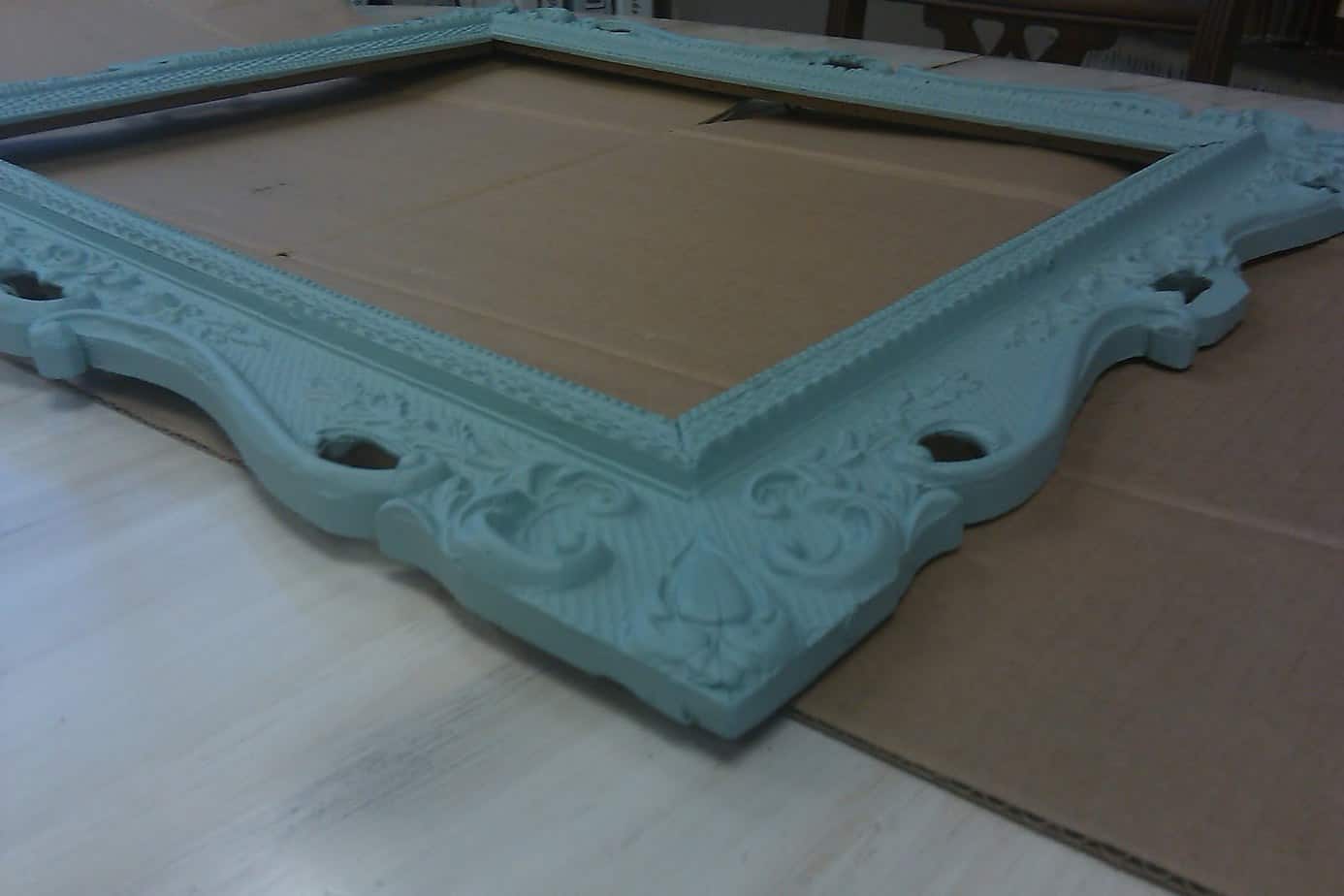 At this point I was ready to put a bulletin board in it. Then my teenage daughter saw it and decided she liked it for her room. Long story short, she claimed it and I repainted it white for her bedroom. She is also quite fond of vintage items, God love her. And girly stuff. So one of her birthday presents is this cool vintage bulletin board that she will be using to hang her jewelry on. I love the way it turned out. And can't wait to do some more projects like this.
Here's what I did for this project.
1) Primed the frame with Mad Dog primer to hold the brittle ornate pieces onto the frame.
2) After the primer dried, I painted it with first with Benjamin Moore Covington Blue and then Cloud White eggshell finish, then sanded the raised pieces for a distressed look after the paint dried.
3) Purchased a corkboard (from JoAnn) and cut it to fit the frame using a sharp utility knife and a metal straight edge.
4) Covered the corkboard with fabric purchased from Hobby Lobby.
5) Attached the corkboard.
6) Reattached picture frame wire.
7) Added push pins/sewing pins to hang jewelry on and then hung it on the wall for her to use.
I hope you like the finished project. My daughter sure does.
If you like my posts, I'd love it if you'd become a follower. You can
keep up with my latest recipes, projects, tutorials, photos and tips many ways,
including: