Ecommerce 101 – How to Sell Items Online
Learn how to easily sell items online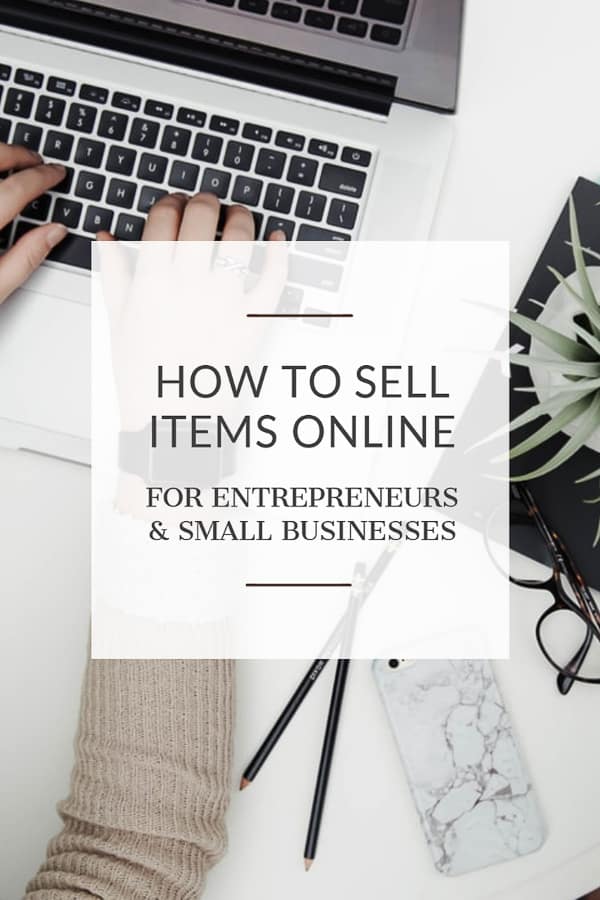 This post contains affiliate links for your convenience. For full disclosure go here.
There's good news, friends. Today it's easier than ever to sell online and there are many advantages. Setting up a simple online shop and have it going within a couple of hours is definitely possible with today's technology, even it you're not a computer whiz. You can do this!
I've had my current online business for 3 years, and my husband and I also had an online shop way back in the early 2000's. I can definitely appreciate how far things have progressed since then. Today I'm discussing the most important things to consider, but leave me a comment if you have questions about other things. Here's what I'm talking about today:
What do I sell?
How do I price it?
How do I photograph it?
Where do I sell it?
What's the best way to promote it?
NOTE: This post contains a lot of information. It can be a little overwhelming since there are so many options. If you feel like you need some personal guidance and would like a consultation, please email me at angie@postcardsfromtheridge.com.
What do I sell?
If you have an existing brick and mortar shop or you already have items to sell, you can skip to the "How do I photograph it?" section below. If you're just getting started, here are my suggestions:
What are you good at and what do you like to do? Those are the questions you need to ask yourself. Also, is there a demand for what you want to sell? Here are a few different types of things you can sell online:
Ebook – If you're an expert on a certain topic, you can write an ebook and make income from that. Share your knowledge and become a teacher to the world! Learn more about publishing your ebook here → Self-publish for free
Digital products – building plans, sewing patterns, clip art, fonts, etc.
Handmade and hand built items – are you skilled at sewing, jewelry making, woodworking, artwork, or any other trade? Consider making things with your own hands to sell. Another item that's popular to sell are various products personalized with a Cricut.
Manufactured or made-to-order products – resell items made elsewhere if you don't have the resources or skills to create your own items. This can be items purchased wholesale from to-the-trade suppliers, or local artisans. Know that many suppliers require minimum orders of at least $100 in merchandise. A great option that doesn't require keeping any inventory on hand or minimum orders is print on demand items like t-shirs, hats, bags, wall posters, and more. You create the artwork or graphics and they'll print on a variety of items. Here's who I use and recommend → Printful
How do I price it?
If you're not making more than 30% net profit, it's not going to be worth it. Ideally you'll make more than that, but 30% is the minimum to shoot for.
If you'll be selling items that you're making, you'll need to factor in these things:
Cost of materials including and shipping fees to get them to you.
Cost of tools used to make them.
The amount of time it takes you to make each one. Don't sell yourself or your time short.
For products manufactured by someone else, think about these things when pricing them to sell:
Cost of the items including shipping them to you. Shipping can add at least 15% to the cost of items.
Warehousing – will you be storing them in your home or in another place.
For any items that you'll be shipping, be sure to factor in the cost of shipping supplies too.
Additional costs:
Fees – etsy, ebay, amazon or any ecommerce platforms all have fees
Marketing and advertising
Any additional workers you might need to hire
Any local, state, or federal taxes that you'll be responsible for
How do I photograph it?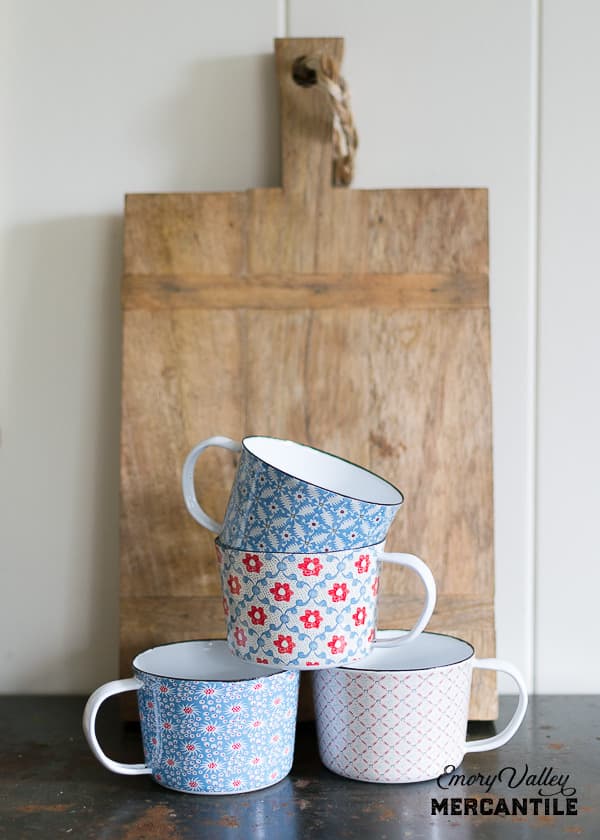 If you are selling tangible products, good photography will always help them sell better. I personally prefer to photograph my items even if I didn't make them.
Here are some basic photography tips:
Shoot in natural light or use a light kit if good lighting isn't available
For professional looking photos, use a tripod and remote shutter release. This is a great, very affordable one to use with phones → Phone tripod with wireless remote. For digital cameras, this is a good tripod and remote to start with → Digital Camera Tripod and Wireless Remote
Stage the product like you might see shown it in a catalog, or use a white sheet as a background
For smaller items like jewelry, I recommend using a light box to make it look great online.
Edit your photos to make sure they're in focus and not too dark. You can use a simple editing app like this one to crop, edit, and add text → PicMonkey
Or if you're more advanced, I recommend Adobe Lightroom or Photoshop
Where do I sell it?
There are several ways to sell online vs in person.
Facebook.
It's relatively easy to set up a Facebook page and share your items there. You can share photos of the item that you're selling and either request money via Venmo or send an invoice through paypal. You'll probably want to set up a business Facebook page if you don't already have one. Go here to learn more → How to add a shop to a Facebook page
Instagram
Similar to how you would sell on Facebook, simply share a photo of the item and the price you're asking. Learn more about this option here → How do I turn on Instagram Shopping
Etsy
Setting up a shop on etsy is very simple. Add your photos, a detailed description with sizes, pricing, shipping info, and a few other items for each product. Lots of shoppers can see your products here, but you're also competing with thousands of other sellers, plus etsy takes a percentage of each sale. I have a shop set up on etsy with some of my items. To learn more go here → How to Open an Etsy Shop
Amazon
You can get established as a seller on Amazon and set up a shop there. Millions of shoppers can find your products, but you won't be able to distinguish your brand from other sellers. It's very price competitive. You can choose to pay a monthly selling fee or a percentage of each sale. Learn more about this option here → How to sell on Amazon
Ebay
Ebay is a great way to sell a variety of items, whether they're new or used. It's great for individuals or businesses. Learn more here → Start Selling on eBay
On Your Site
If you have a blog or existing website, you can probably add a shop page there. You'll need to use one of the ecommerce platforms below, but you don't have to have a separate shop if you don't want to. I have both a shop page on my blog and a totally separate shop. I also have an etsy shop. More eyeballs seeing my items = more potential sales.
ECommerce Platforms – Create Your Own Brand
There are several options of you want to create your own unique brand and not blend in with the masses. I encourage you to look at all of them, make use of the free trials, and see what fits your needs best.
And as a bonus, many of these can be integrated with amazon, etsy, Facebook, Instagram, Pinterest, and your own site. They can all link together seamlessly with just a little bit of work!
Here are the ones I'm familiar with:
I've used the Shopify platform for over 3 years now and love it. They're the largest ecommerce platform and have the most options. You can set up and design your own online shop for as little as $29.99 per month, or if you just want to add a shop page to your existing site or social media pages, you can go with their "lite" version for $9 per month.
You can connect your shop to Facebook, Instagram, and Pinterest and easily sell your products by tagging them on individual posts.
Here are a few highlights of their programs:
Free 14 day trial
Lite version is $9 per month, unlimited items
You can sell on your own site/blog, Facebook, Instagram, pinterest, etsy, amazon, or your unique storefront.
Hundreds of apps including print on demand companies, abandoned cart emails, accounting apps, and more.
Discounts on shipping charges
Go here to see all of the options → Shopify
*Special Note – As of 3/22/2020, Shopify is offering a free 90 day trial period *
Integrates will brick and mortar store seamlessly
Unlimited Items
Integrates with Instagram for sales
Various pricing plans based on your needs, including a free plan (except for processing fees)
Free for up to 10 items, $15 per month for more than 10 items
You can sell on your existing site or unique storefront with free version
You can also sell on facebook, ebay, amazon, and more with paid versions
They offer several dozen integrations
Free 14 day trial
You can create your own storefront, sell on fb, pinterest, amazon, instagram, or your existing site with "buy button" app
Their plans start at $29.95 per month
Free 14 day trial
You can create your own storefront or add items to your existing site, sell on facebook
Unlimited items, dozens of fonts and design options
Starts at $17 per month
Free 14 day trial
Sell physical goods, digital goods, or subscriptions
Unlimited items
Starts at $19.95 per month
woocommerce
This is only for existing wordpress sites, or you can set one up via wpengine for as little at $3.95 per month hosting fees. It integrates with most themes including my favorites from Restored316.
Here are a few other ones for digital products:
sendowl free trial, starts at $15 per month
gumroad
easy digital downloads (wordpress only) starts at $199 billed annually ($16.58 per month)
More things to think about:
Marketing and advertising
It's easier than ever to create great looking graphics yourself using templates, fonts, and designs from online sources. For fonts, I use and recommend creative market and font bundles. For graphics and templates, my favorites are PicMonkey, Canva, and Adobe Spark.
Bookkeeping
Your life will be much easier when tax time rolls around if you have good bookkeeping methods. There are a couple of really good options that you can use. They integrate seamlessly with some platforms and make it really easy to keep up with all of your expenses and sales.
Quick books is currently offering 50% off your your first 3 months. I use this and highly recommend it.
Fresh books has a free 30 day trial so you can try it before you buy it, plus you can also get 50% off your first 3 months.
Summary:
There are many options and it can be difficult to know where to start. If you only want to sell things online for a short time, start with Facebook or etsy. If you want to develop or already have your own brand or shop, I would recommend one of the ecommerce platforms like shopify. They're more professional looking and you can make them look consistent with your brand. As I mentioned at the beginning of the post, if you feel like you need some personal guidance and would like a consultation, please email me at angie@postcardsfromtheridge.com.
There are many other ways you can make an income from home including selling classes, generating money through a YouTube channel, and earning money with a blog. I have several informative posts about blogging here, including how to earn an income → Blogging Tips.
I hope you've found this helpful in your search for generating income through the internet. Let me know any other ways that you're making an income on the web. I'm always open to learning new ideas!
Have a great day!