Cricut Maker vs Explore Air 2
This is a sponsored conversation written by me on behalf of Cricut. The opinions and text are all mine.
Cricut Maker vs Explore Air 2 Plus a Giveaway
This post contains affiliate links for your convenience. For full disclosure go here.
Hello, friends! Today I've got an amazing giveaway, plus I'm sharing my newbie experience using the Cricut Maker and Explore Air 2. And when I say newbie, I mean I've only created about 6 projects but can already say that I'm in love. A huge thanks to Cricut for sending me the Maker and some wonderful supplies to use and review.
What is a Cricut and what does it do?
A Cricut is a machine that you can use at home to die cut hundreds of different materials into precise shapes. You can make many different items. Here are just a few ideas:
T-Shirts
Tote Bags
Pillow Covers
Hats
Greeting Cards
Party Decorations
Personalized labels for mugs, tumblers, containers,
Wall art and 3D art
Headbands
Paper flowers
Banners
A gazillion other things
Many people use their Cricut machines to create items for sale and generate income for their family. Most simply enjoy the ease of making beautiful, professional quality projects that can be used around their home or given as very nice gifts.
And as a bonus, the creative process actually makes you a happier person. Did you know that? According to studies, creative activities reduce stress and make us happy. Think about the last time you made something creative…it probably made you happy.
There are some older models of their machines but today I'm comparing the two most recent ones, the Explore Air 2 and the Maker.
Explore Air 2
I bought my Explore Air 2 a couple of years ago and only recently started using it. Admittedly, I was intimidated but once I finally got it out of the box and started using it I was hooked. There was no reason at all to wait so long to start using it. The machine comes with very clear instructions and includes materials for a simple beginner project.
After completing the practice project that came with my Explore Air 2, the first thing I cut was a stencil. I ended up not needing it for the project I was working on so I don't have any photos, but it was pretty simple to make.
My first completed project was one that I made in the fall and love the way it turned out. It was a simple leaf pattern that I got for free from the Cricut Design Space and cut from some vintage sheet music. You can see more of that project here → DIY Watercolor Sheet Music Leaves
1. Cut
You can cut 100 different materials on the Explore Air 2. Here are just a few:
It's easy to create pretty labels for all areas of your home or office. A few days ago I made the olive oil label in the photo above. It didn't take long at all and dressed up my plain bottle. (FYI, almost any bottle can be made into a dispenser with one of these → Pourer Spout)
2. Score
The scoring stylus can be used to make boxes, cards and envelopes, paper lanterns and houses, and more. You'll use it for any project that needs a crease or needs to be folded. These adorable pie boxes are a great example of what you can create with the scoring tool. This project is available in Cricut Design space. Just do a search for "pie box" and you'll see several options. Then gather your materials and follow the instructions provided.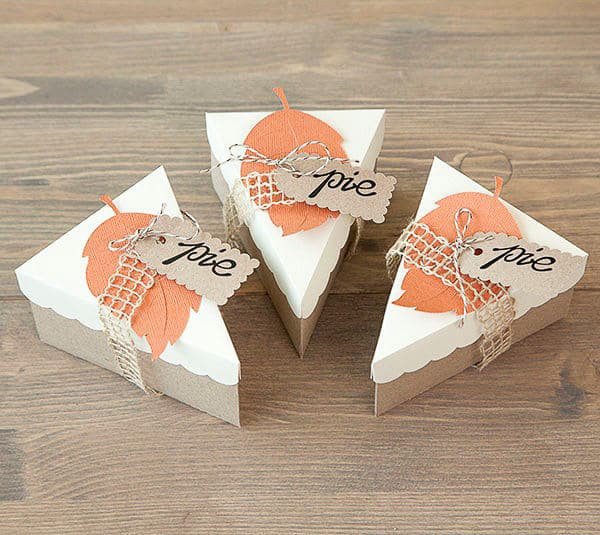 Pie Boxes
3. Write
Whether you want to make cards, t shirt, home decor, gifts, party decorations, the drawing and writing option can do it for you. Cricut has special pens that fit the machine for you can create whatever you want in a fraction of the time.
4. Print and Cut
With the print and cut feature, you can make stickers, art, cards, and so much more.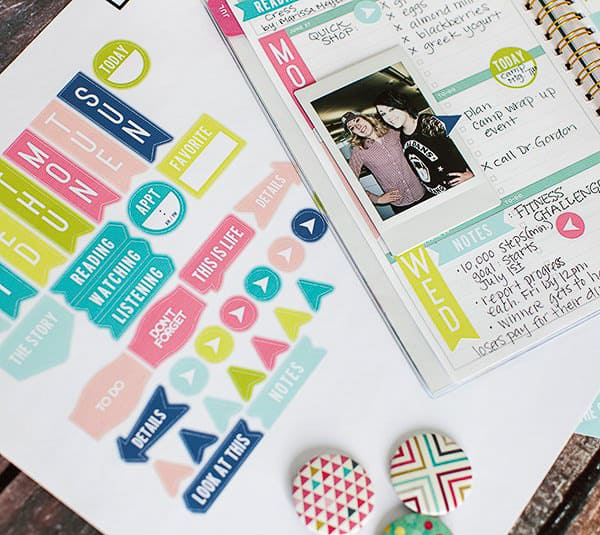 Planner Stickers
See all of the capabilities of the Explore Air 2 Machines here → Cricut Explore Air 2 Cutting Machine
Cricut Maker
What can you do with the Cricut Maker?
Everything you can do with the Explore Air 2 can also be done with the Maker, and then a whole lot more. Using the Maker opens up many more possibilities for your projects. There are some blades and tools that are unique to the Maker.
Rotary Blade – comes with each machine and permits cutting through virtually any fabric without having to apply a backing to it. Back in December I made a felt leaf wreath using the Maker and the cuts were so crisp and clean. I would have taken me hours to cut these by hand and the machine did it for me in about 20 minutes.
Knife blade – enables you to make puzzles, toys, leather items and more. Here are some of the materials that it cuts through:

Balsa wood, up to 3/32"

Basswood, up to 1/16″

Tooling leather, up to 7 oz

Garment leather, up to 5oz

Cricut® Chipboard, 2mm

Matboard, 2-ply or 4-ply

Craft foam, up to 3mm
Here's the felt wreath I made in December. It was my first project with the Maker and I was thrilled with how well it turned out.
You can get the details for this project here → How to make a felt leaf wreath with a Cricut Maker
Last week I made these fun pillows for Valentine's day. It took only a few minutes per pillow!
What else do I want to make with my Cricut?
For many years I was in the home decor business and I have a stash of fabric, wallpaper, and paint samples that I want to use on some of my projects. I've also accumulated some vintage papers and linens and have some ideas for using them too. I can totally see me making some of the following projects with my stash or some new materials. (Tutorials for all of these are available in the Design Space at Cricut).
Fabric Flowers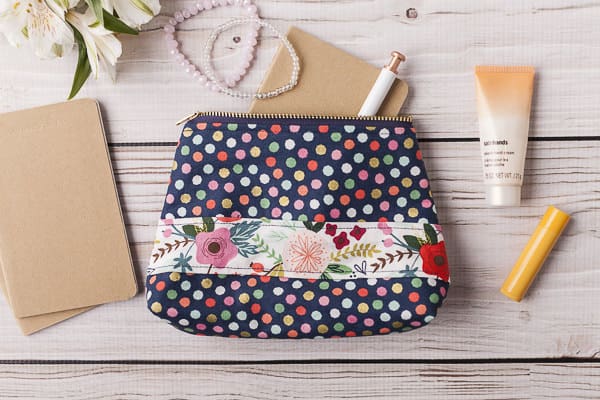 Fabric Pouch
Vintage Fabric Bunting Banner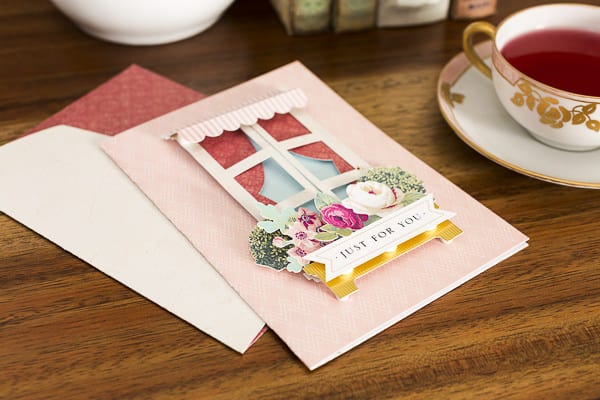 3D Cards
Paper Flowers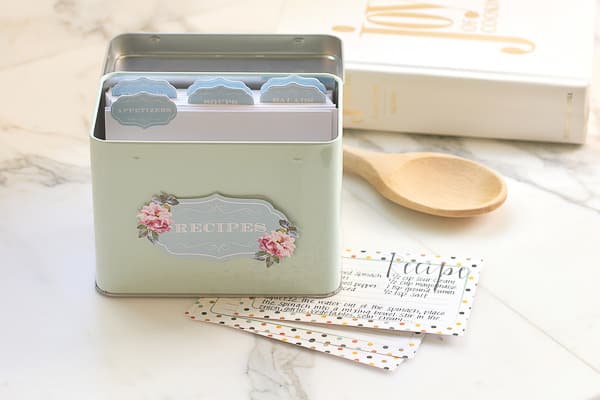 Anna Griffin Recipe Stickers
Discover all of the possibilities available with the Cricut Maker here → Cricut Maker Overview
Need some supplies to go along with your Cricut?
Find the best current prices here:


And now for the giveaway! Follow the instructions to enter for the giveaway for a new Cricut Explore Air 2. Good luck!!
Cricut Giveaway!