4 Unbelievably Easy Steps to Smart Storage
This is a sponsored post written by me on behalf of The Duck Brand. All opinions are 100% mine.
The simplest, smartest way to know what's in your storage boxes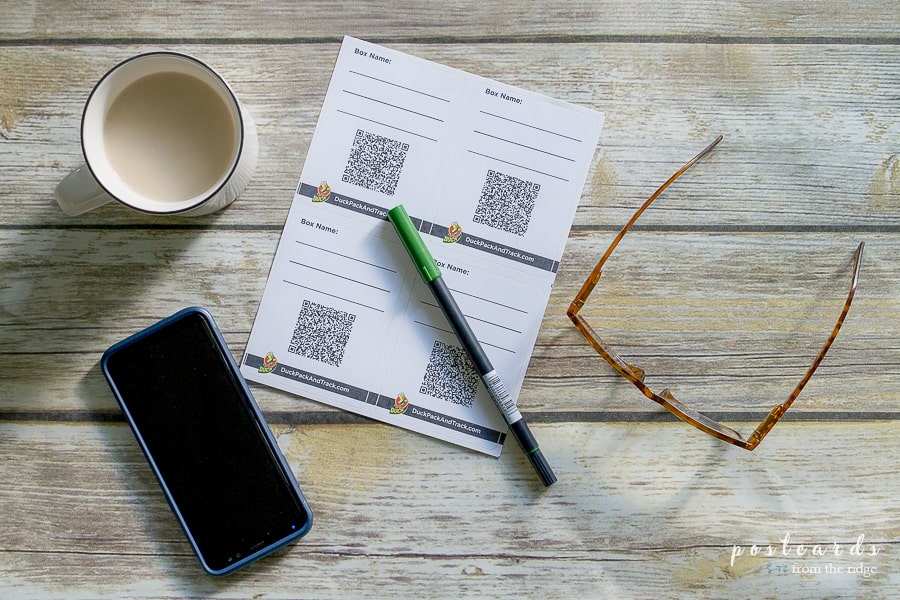 This post contains affiliate links for your convenience. If a purchase is made after clicking one of the links I might make a small commission. Your price does not change. For full disclosure, go here.
Hello, friends! As you may know, I've been on a mission to declutter and organize our home for quite some time now. We've been homeowners for 25 years, only moved twice, and it's crazy how much stuff you accumulate in that length of time. Well, it is for us anyway.
It's been a process deciding what to keep and what to donate, but it's also been so rewarding. Living with what you really love and honestly use is definitely the way to go. And keeping those things organized is top priority for me.
That's why I was excited to try out a brand new system to make organizing and locating your things easy. Truthfully, I wasn't sure how I would like it, but I'm happy to say it's made me want to redo every box and bin in the house.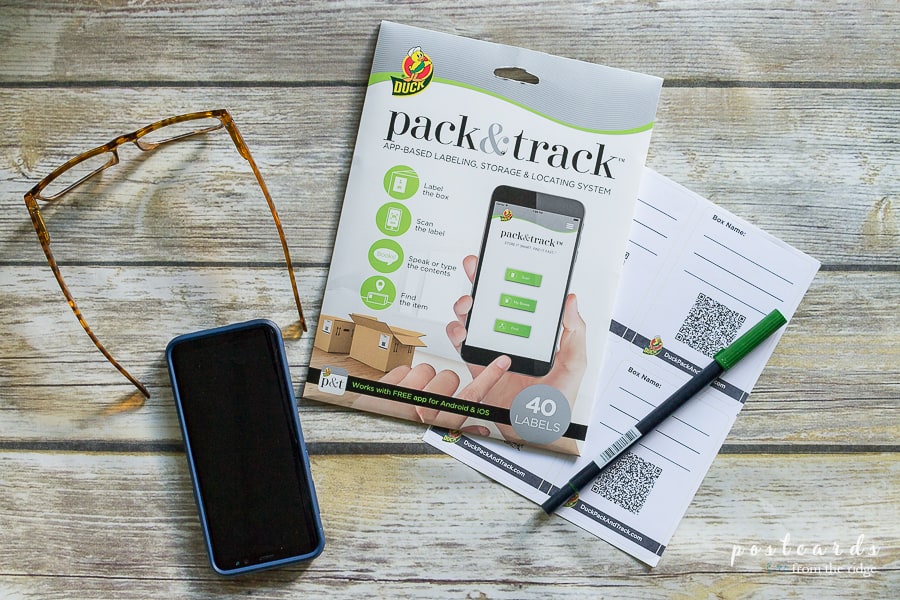 This new system is called Duck Pack & Track™. It's designed to simplify the process of storing and locating your things with the help of a free app and some new age labels. It works for iPhones and androids, so as long as you have a smart phone then you're good to go.
After you download the free app, here's how it works:
4 Steps to Smarter Storage
1. Label Your Boxes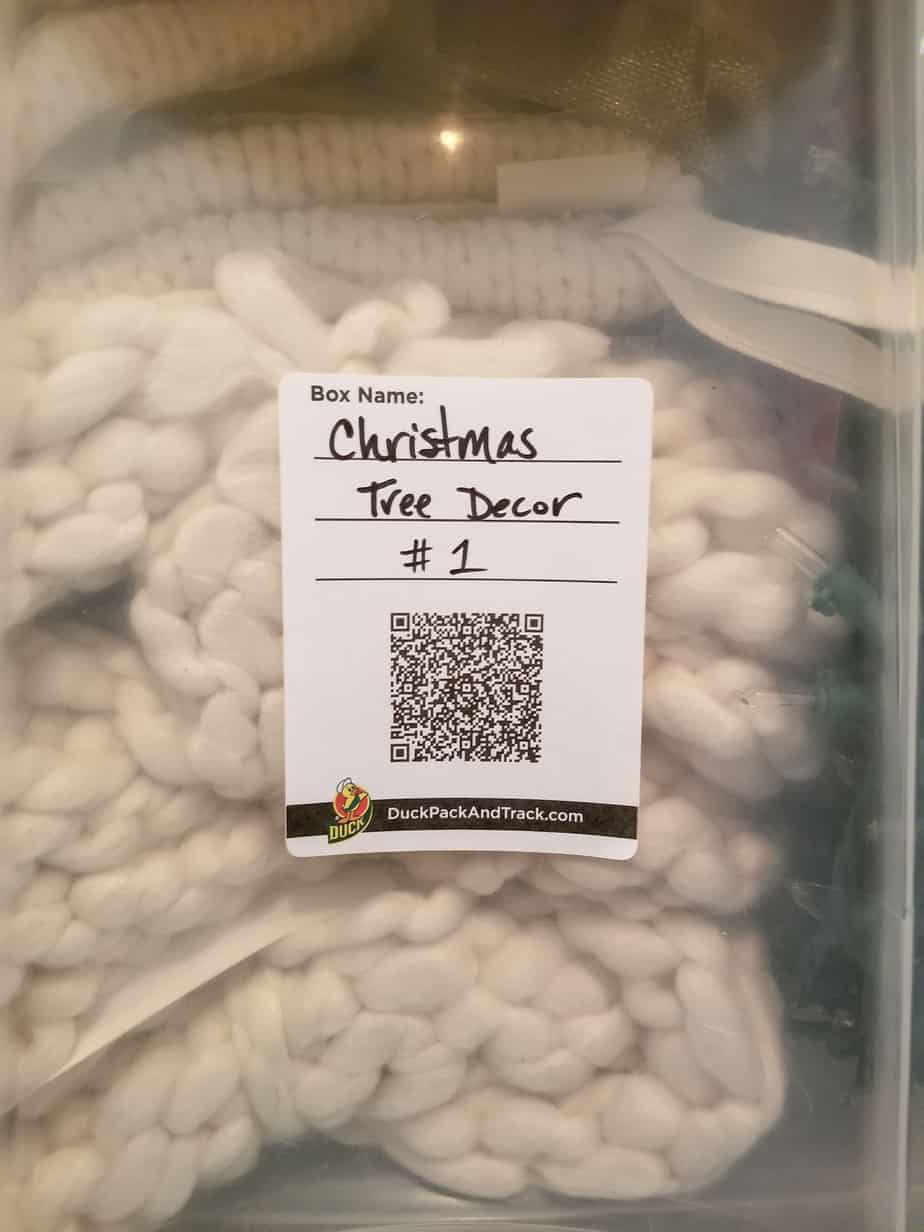 First you'll need to write a descriptive, unique name on one of the labels and add it to your box. I have several boxes of Christmas decor so I called this one "Christmas Tree Decor #1".
2. Scan the Label
With the app opened, press the "scan" option and use your phone to scan the q-code on the label. Add the name of the box to the label on your phone. You can speak the name. No writing necessary.
3. Speak or Type the Contents
This part is so easy. Press the "ADD ITEM" button and when prompted, speak the contents of the box. Again, no writing necessary. Here's a screenshot of a list of my items after I spoke them to my phone. It just doesn't get any easier than that.
You can also add a photo of the contents if you like. You can use a photo from your phone or take a new one without ever leaving the app.
For my Christmas Tree Decor #1 box, I placed everything together and took a photo so I would know exactly what's in the box just by looking at the photo. Here's a screenshot of the photo for this box.
4. Locate your items easily
To locate any item you've entered into the system, you can do a search (by voice or typing) in the app for the item. Or you can scan any label to see exactly what you put in there. No more digging through all those boxes just to find the right tiny tree. Christmas decorating just got a little easier and less stressful, thank goodness.
Here are just a few ideas for using this system:
Seasonal Decor
Craft Items
Off Season Clothing
Camping Gear
Hiking Gear
Sports Gear
Halloween Costumes
College student items (mine is home for the summer and we have multiple boxes of her things)
And of course, they're perfect for moving. You'll be able to find your favorite coffee mug in just a few seconds instead of searching through 10 boxes of kitchen things. Where was this the last time we moved? Oh yeah. We didn't even have smart phones back then.
I encourage you to give this system a try for your stored items or the next time you move. You'll really love how easy it is to use.
Purchase the labels here → Pack & Track Labels
You can find out more about it here → Duck Pack & Track™
Get the answers to any questions about it here → FAQs  
See exactly how it works here → See how it works
Leave me a comment below and let me know what type of boxes you would love to use it on.
Thanks for dropping by!