Dreamy Sunflower Field at Knoxville's Forks of the River Wildlife Management Area
Take a virtual field trip to a sunflower farm in Knoxville, TN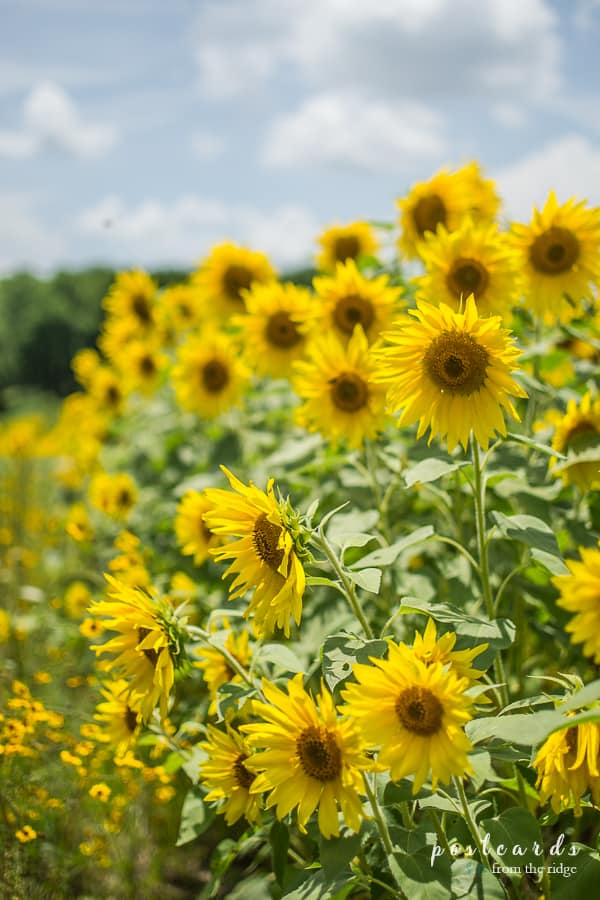 Knoxville Sunflower Fields
If you love sunflowers and taking walks in nature, this is for you. About 40 minutes from our house is one of the most stunning sights I've seen. Well, there are several sights like that near me but this one is like no other. For the past couple of years my daughters and I have visited the Forks of the River Wildlife Management Area which has over 70 acres of sunflowers in South Knoxville. It's breathtaking, to say the least.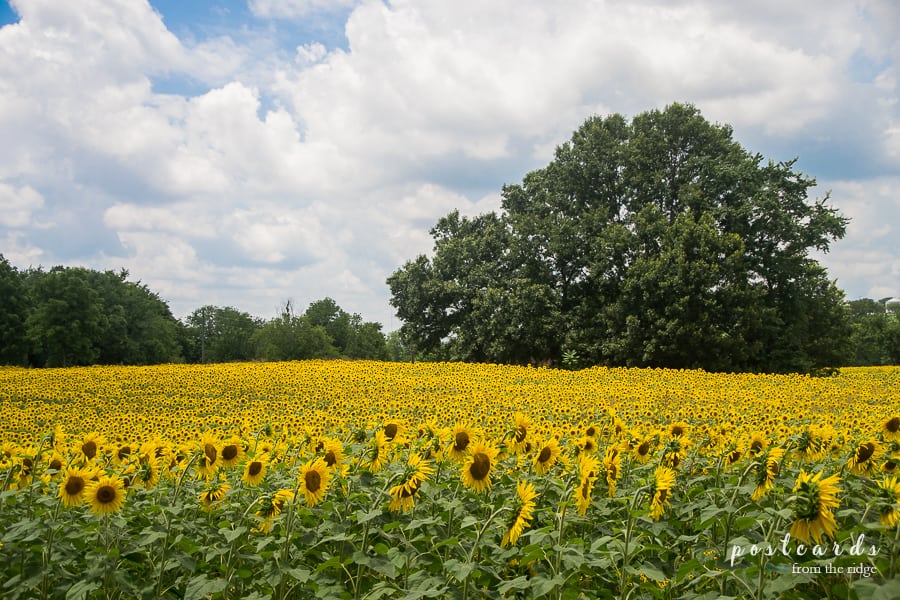 The flowers usually bloom in early July. It's a sea of golden yellow.
There are a few different varieties, some as tall as 6 feet!
Others are 3 – 5 feet with smaller flowers and more delicate petals, like the ones above and below.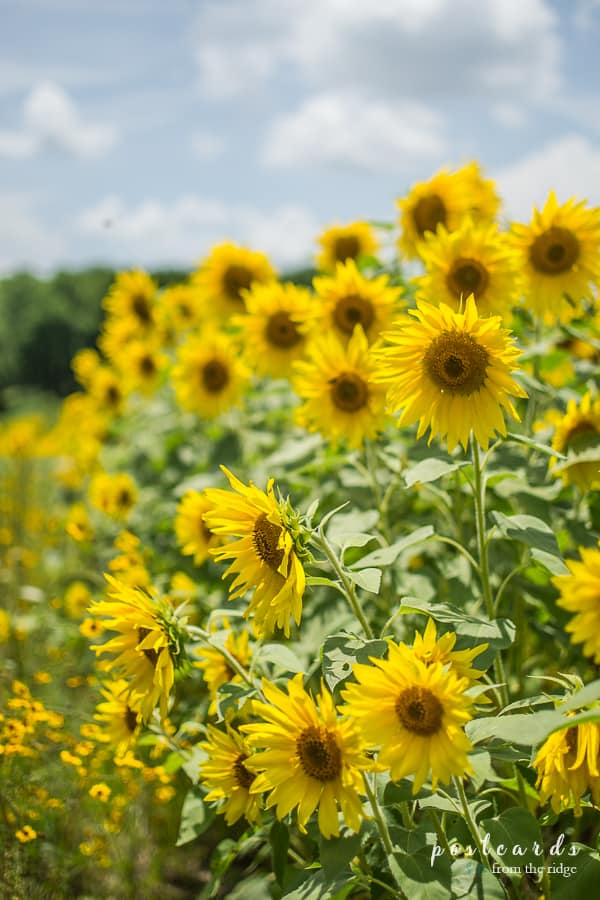 These are the giant 6′ tall flowers.
There's so much pollen! If you suffer from allergies, make sure you're aware of the amount of pollen these flowers produce and take any medications needed.
What to bring to the sunflower fields:
Water bottle
Sunscreen
Camera
Hat
Comfortable shoes – there are over 70 acres of flowers!
Wear lightweight, light colored clothing
Be patient, sometimes there are a lot of people there and parking is very limited


The best thing to do when you go? Have fun and enjoy the view!
Have you ever been to this or any other sunflower fields? I'd love to know where you've been. Leave me a comment below and let me know!
Want a free patriotic sunflower printable? Scroll to the bottom of the post to subscribe to our free newsletter and get yours.
~ shop sunflower items ~