Crafter's Delight – craft supplies giveaway!
Craft supply giveaway including fabric, stencil, wall decal, ceramic knobs, and more!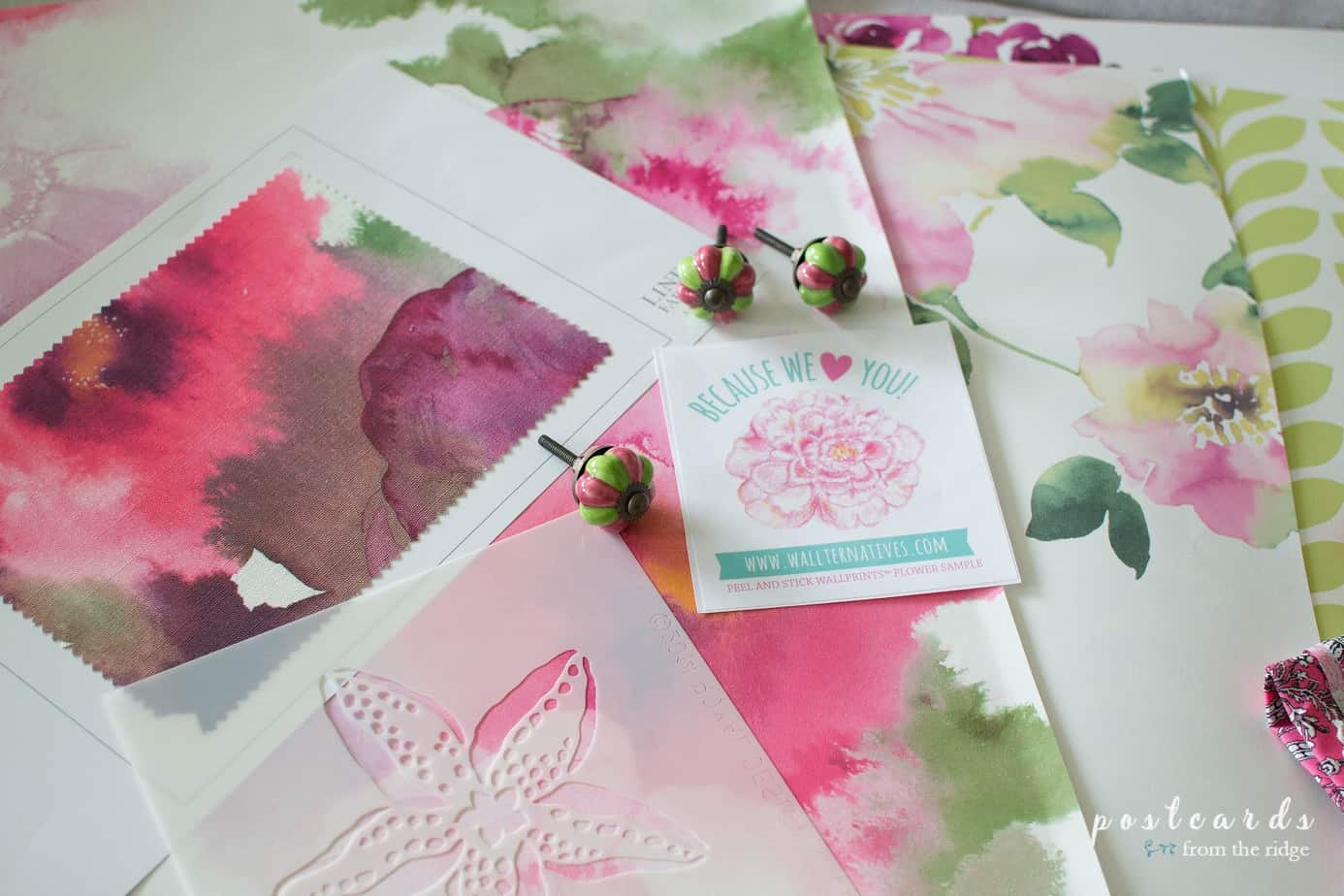 You guys know that I have way too much stuff, right? Well if you didn't, now you do! These days I'm whittling down my stash and parting with some of my goodies. And you're in luck because my friend Kathy at Petticoat Junktion has organized a giveaway with some of my crafty blogging friends and we're all giving some goodies away! You can see the list of generous bloggers at the bottom of the post, so be sure to visit all of them and enter to win their giveaway.
My stash includes an abundance of fabric and wallpaper swatches so I've included several of each of those plus more. This package includes spring colors of pinks, greens, purples, and teals. If you like this type of supplies let me know and I can do a different color grouping for another giveaway. Tell me what your favorite colors are…I have ALL of them, lol.
Here's a glimpse of what I'm giving away. Included in this crafty prize package are the following items:
1 yard each of Eiffel Tower and Harlequin pink and black 48″ fabrics
8 home decor fabric swatches, approximately 8″ x 11″ each
8 oversized wallpaper swatches, 16″ x 24″ each
1 2 oz bottle of gloss decoupage medium
3 pink and green ceramic knobs
1 removable floral wall decal
1 starfish stencil
Enter to win these colorful goodies below.
Here are my blogging friends and a sneak peek of their giveaways. Click the link below each photo to visit and enter to win.