A Laundry Room Makeover Plan for less than $100
See how we're giving our laundry room a new look on a budget.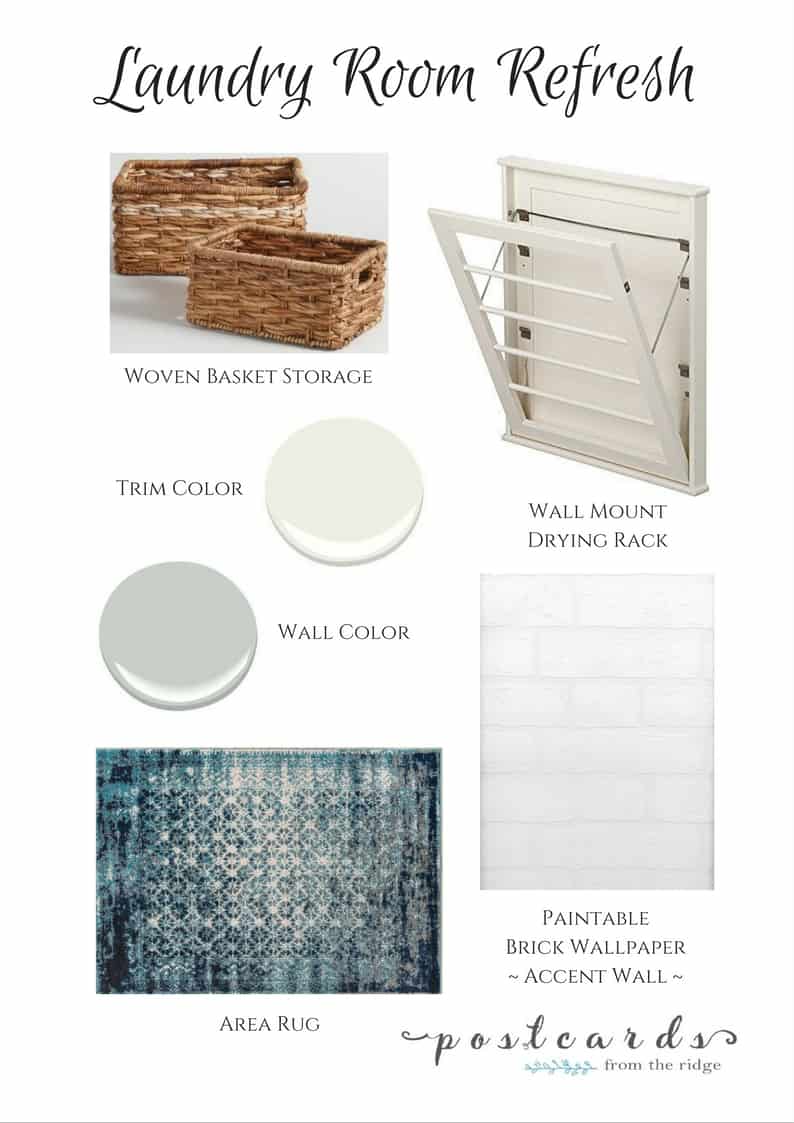 If you think your tiny laundry room can't be pretty or efficient, I'm here to tell you differently. Our laundry room barely has enough room to open the washer and dryer doors but that doesn't stop me from wanting it to be as nice and efficient as possible. This month I'm participating in a fun challenge that involves giving a room a makeover for $100 or less, organized by Erin at Lemons, Lavender & Laundry. I've chosen to spruce up our little laundry space. It's a double win for me because several of the things I'm using are from my stash which helps me in my decluttering/purging efforts and costs nothing! Woot!
This post contains affiliate links for your convenience. If a purchase is made after clicking one of the links I might make a small commission. Your price does not change. For full disclosure, go here.


SHOP THE LOOK
Here's how it looks now.
It's not really the worst looking laundry room I've ever seen, but it's time for a purge and repaint and I'm willing to spend up to $100 to give it a new look. I'm using paint and paintable wallpaper from my stash, so there's no cost for those items. I also already have the fold-out drying rack so I don't have to invest in that either. And I used a gift card and some rewards dollars for the baskets, so I didn't actually have to spend any cash on those.
I'm spending actual money on a small area rug and some items that will be used in a couple of fun, whimsical, decorative projects that will liven up the space. Who knows… I might even enjoy doing laundry when the room is finished!
I'll be posting updates on Wednesdays over the next few weeks so be sure to stay tuned.
*Be sure to scroll to the bottom of the page to see previews of all the $100 makeovers.*
If you're interested in any of the items in the plan, here's where you can find them:
Wall Color – Benjamin Moore Quiet Moments
Trim Color – Benjamin Moore White Dove
Here are some of my other low budget projects that you might enjoy.
A messy junk closet is transformed into a mini office here: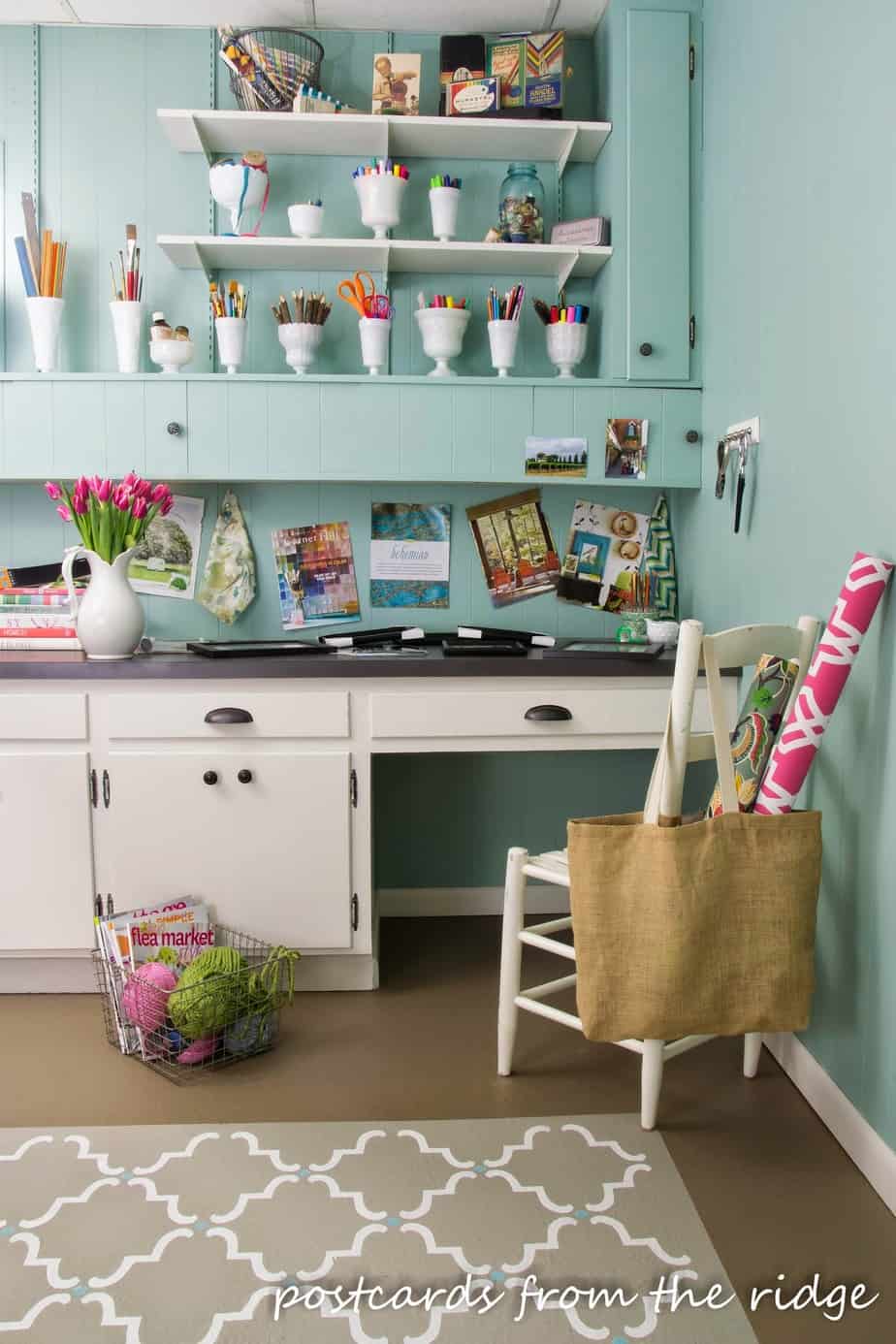 An unused space gets a fresh makeover and is converted into a craft studio/office here:
Join our subscriber list today so you won't miss any updates on the space or any upcoming projects.
Thanks so much for dropping by today!