Hymns & Verses – Beautiful Home Tour
Tour a cozy Lancaster County, Pennsylvania home that's decked out for Christmas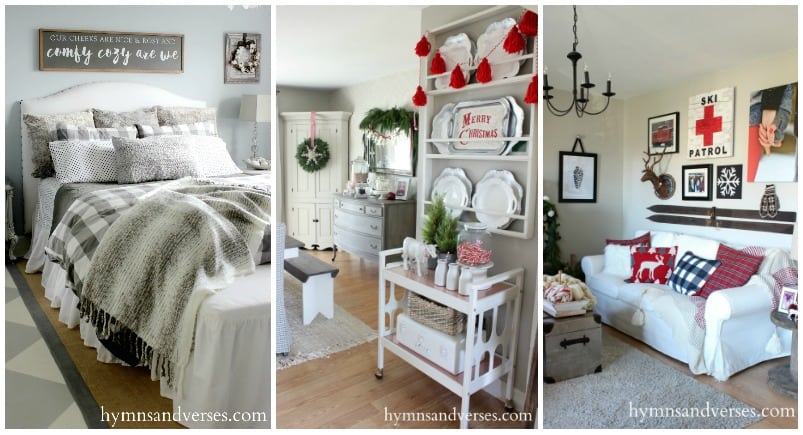 Welcome to another edition of the Beautiful Home Tour series. Today we're headed to Lancaster County, Pennsylvania to tour the home of Doreen at Hymns & Verses. I love her style and you will too. It's cozy, warm & welcoming with farmhouse and vintage elements.
Here's Doreen with an little bit about herself and a glimpse into her home.
*Be sure to hop over to her page and pin images from there.*
Hi, I'm Doreen and my blog is Hymns & Verses – Inspiration for your Home & Life. I grew up in a musical family and married into one as well! The lyric – "Sing a Song – It'll Make Your Day" rings true to me! Music is inspirational and motivational! It can lift your spirits and encourage you! You'll see my use of music lyrics in my decor. Many of those items are for sale in my Hymns & Verses Etsy Shop.



I grew up on a dairy farm in western Pennsylvania and have many furniture pieces that were once in my grandmother's farmhouse. I'm very nostalgic and love to weave stories from my childhood into my posts. I would describe my decorating style as cottage/farmhouse and I love to use vintage elements in my decor. I'm a mom of three grown boys in their early 20's and am on my way to being an empty nester with my husband, Mark. We live in Lancaster County, Pennsylvania, where Amish buggies are as common on our country roads as cars!


I'm sharing some photos from my 2015 Christmas home tour since we are all starting to think about decorating for the holidays! I hope you enjoy it!
Thanks so much, Angie, for inviting me to share with your readers today! I hope you'll stop by my blog, Hymns & Verses, to have a look around!
Christmas Living Room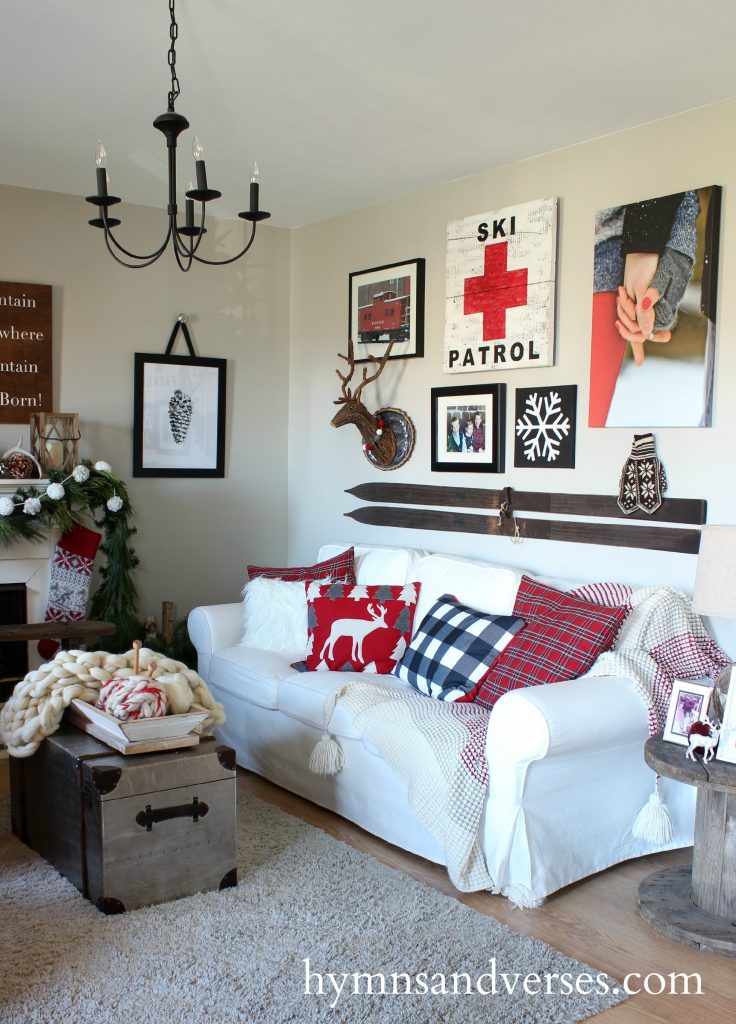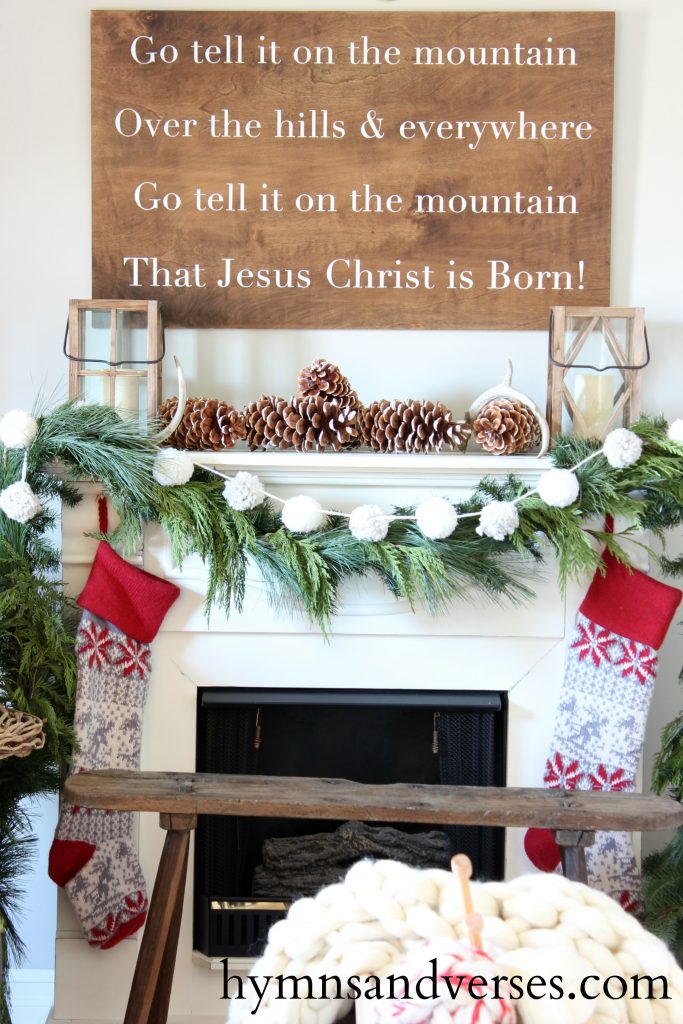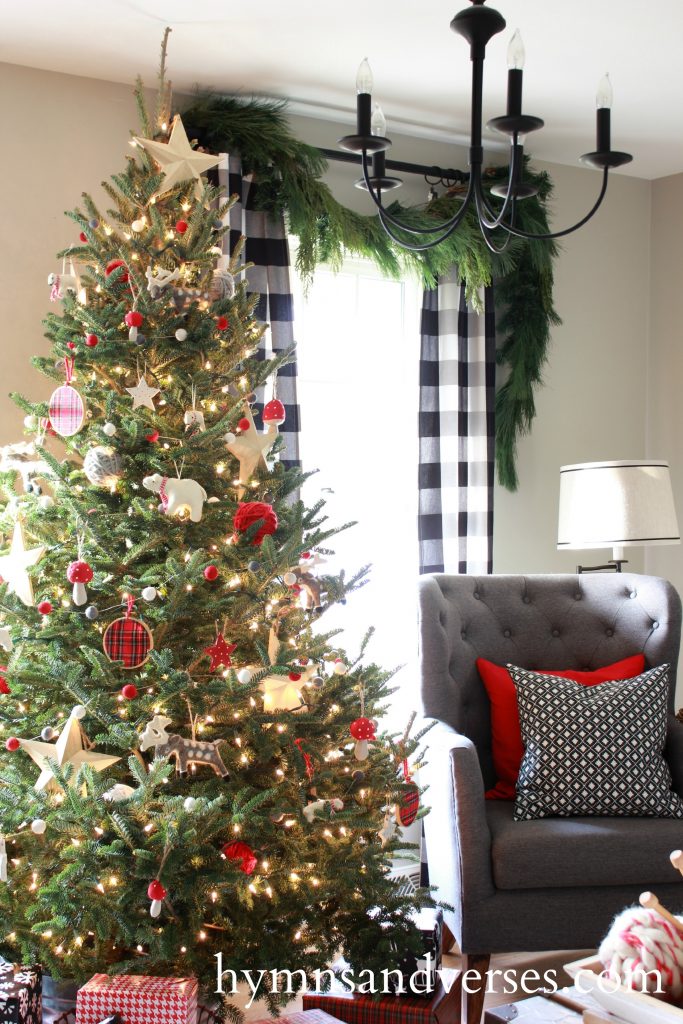 Dining Room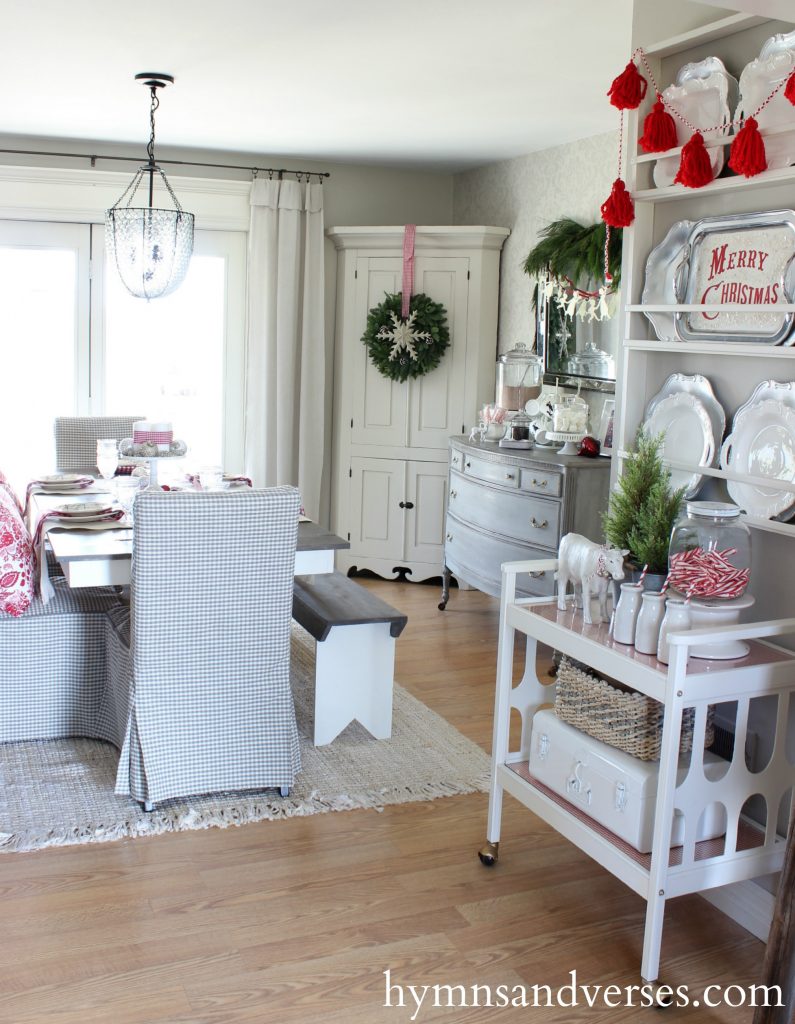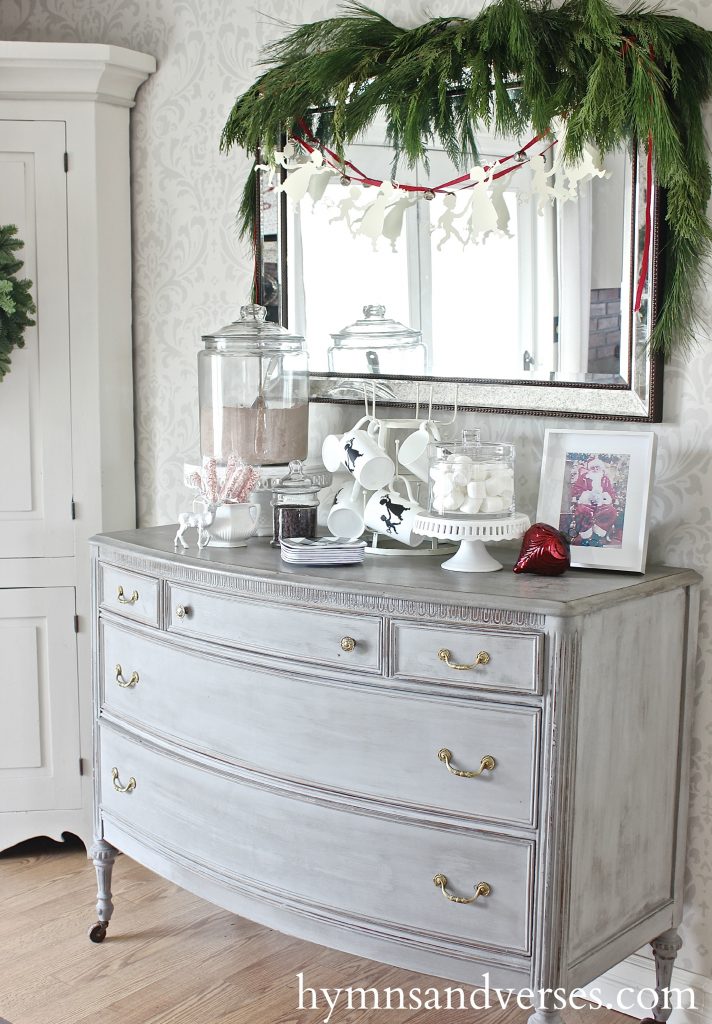 Kitchen
Screen Porch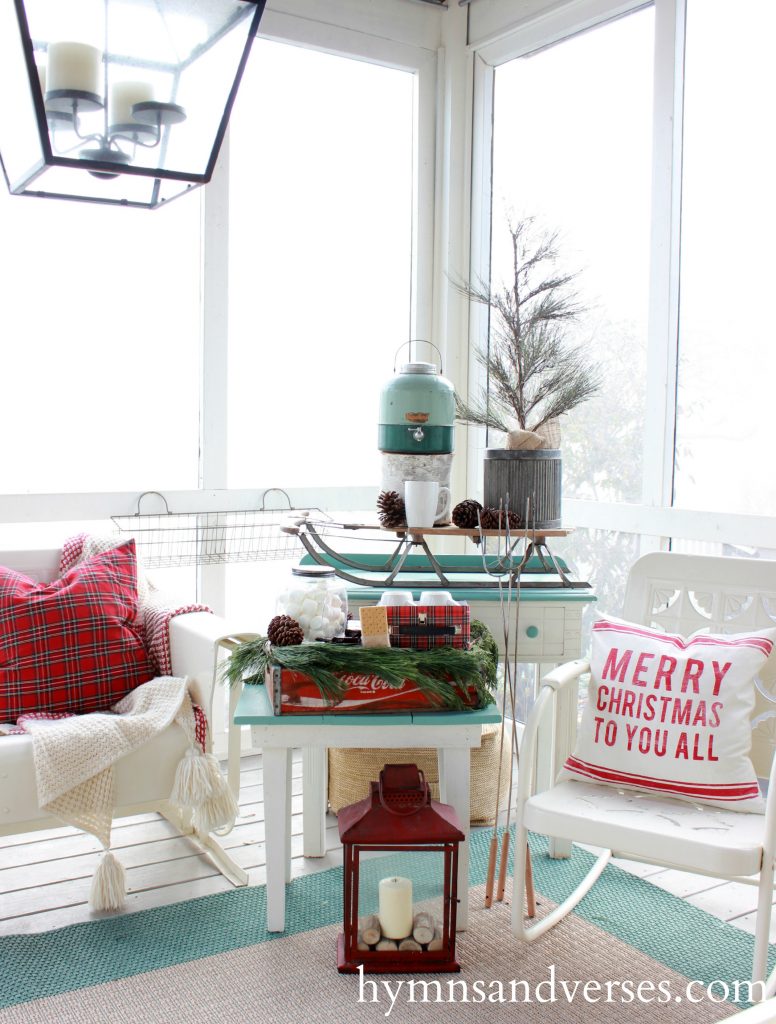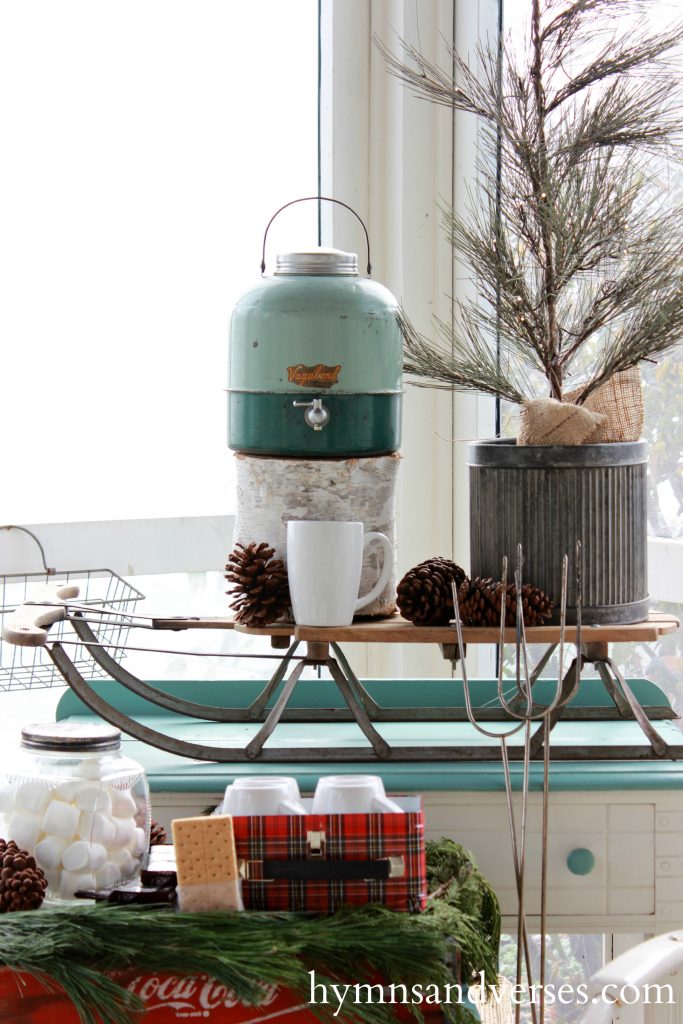 Bedroom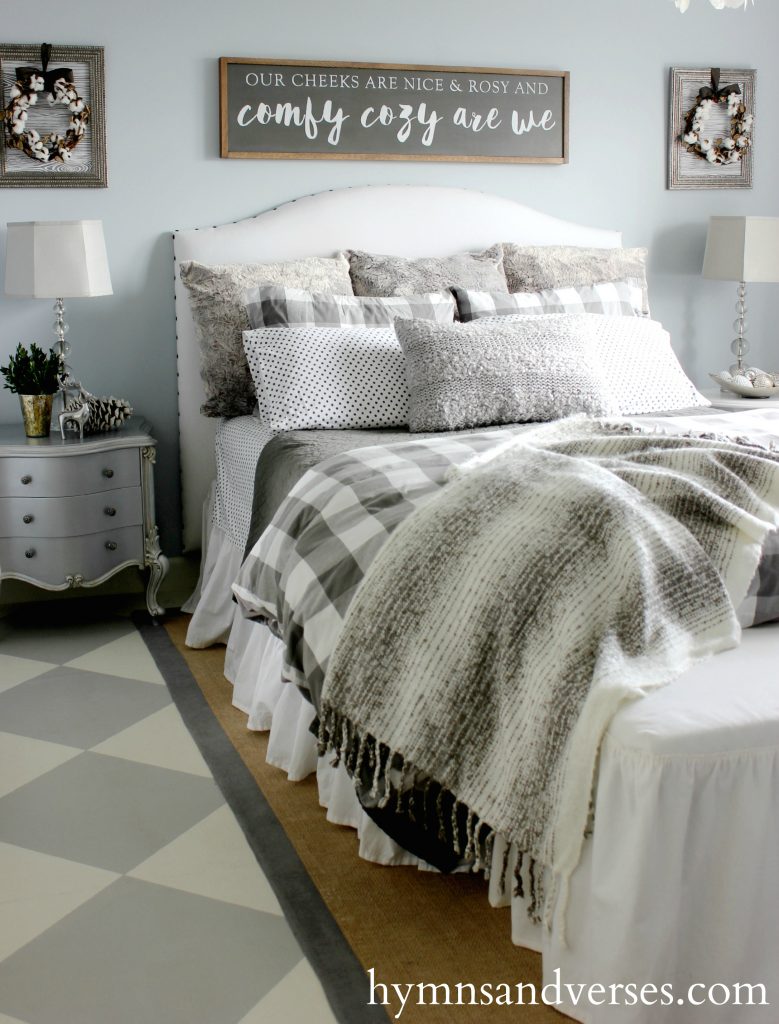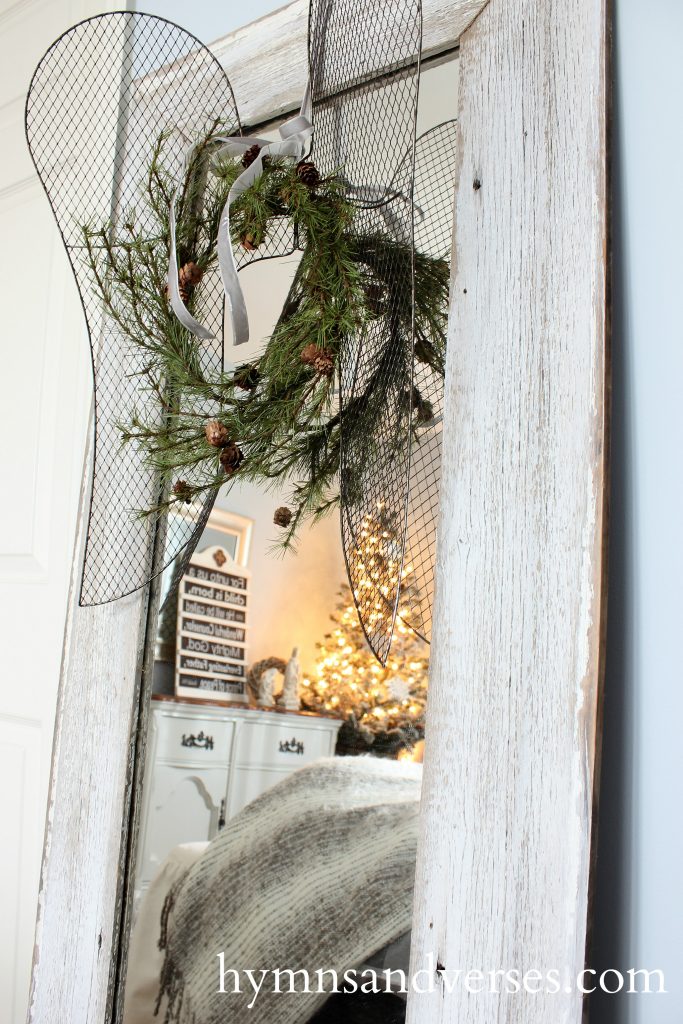 Thank you so much for sharing your beautiful home with us, Doreen. All the rooms are gorgeous and you've styled them perfectly. And now I'm totally inspired to get some Christmas decorating done!
Readers, be sure to drop by Doreen's blog at Hymns & Verses to see all of her wonderful and inspiring ideas. Go here to visit – Hymns & Verses Blog
See all the homes on the Beautiful Home Tours by clicking below.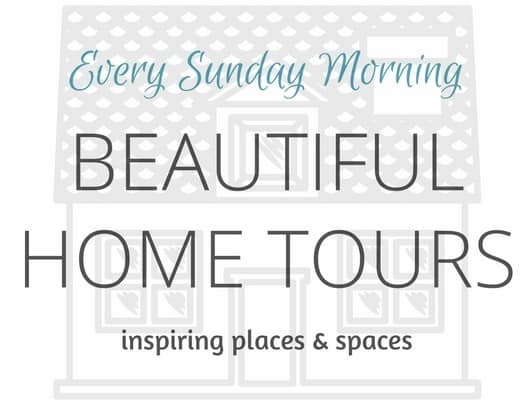 Become a subscriber so you won't miss any home tours or home decorating ideas and much more. Coming up in the next few weeks you'll see ideas for holiday tablescapes, front porch decor, a Christmas tree full of vintage ornaments, and much more. Click below to join.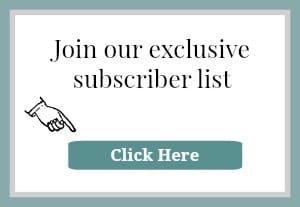 Thanks so much for dropping by. Have a great week!
XOXOX,
Angie
This post contains affiliate links for your convenience. If a purchase is made after clicking one of the links I might make a small commission. Your price does not change. For full disclosure, go here.