Chateau Chic – Beautiful Home Tour
Happy Sunday! It's time for another beautiful home tour as part of the Sunday Open House series and today's feature home belongs to Mary Alice at Chateau Chic. Her home is full of charm and vintage style and several dreamy collections. I started following her on instagram a couple of years ago and always love seeing her home and how she had it decorated, and you will too.
Here's Mary Alice sharing a little about her home and her inspiration. Enjoy the tour!
*Please visit Chateau Chic and pin images from her site*
Last year my husband and I sold our home in Northern Virginia to embark on a new adventure. We're currently renting a cottage that was built as a barn in 1825 and later turned into a house. Even though we're here temporarily, I wanted to make the cottage as much our own as possible.
My home has always been my palette, tweaked over the years, but always a reflection of who I am. From the time I was young, our home was filled with antiques and lovely collectibles thanks to my grandmother. When she passed on some of her ironstone pieces to me, I was hooked. Then came enamelware, and my collections have mushroomed ever since. These vintage goodies resonate with me, providing unique and sometimes one-of-a-kind treasures to use in decorating.
As far as my style, I love "the mix" and look for ways to make my arrangements stand out from the pack. Architecturals, vintage collections, and French accessories are my must-haves that add charm to my décor. I'm drawn to unpretentious, simple elegance; however, for me, less is not more when adding layers of vintage goodness.
It wasn't until I discovered the world of blogging that I began sharing my home with a wider circle of kindred spirits. Blogging has provided a wonderful community that continues to stretch me in my creative endeavors.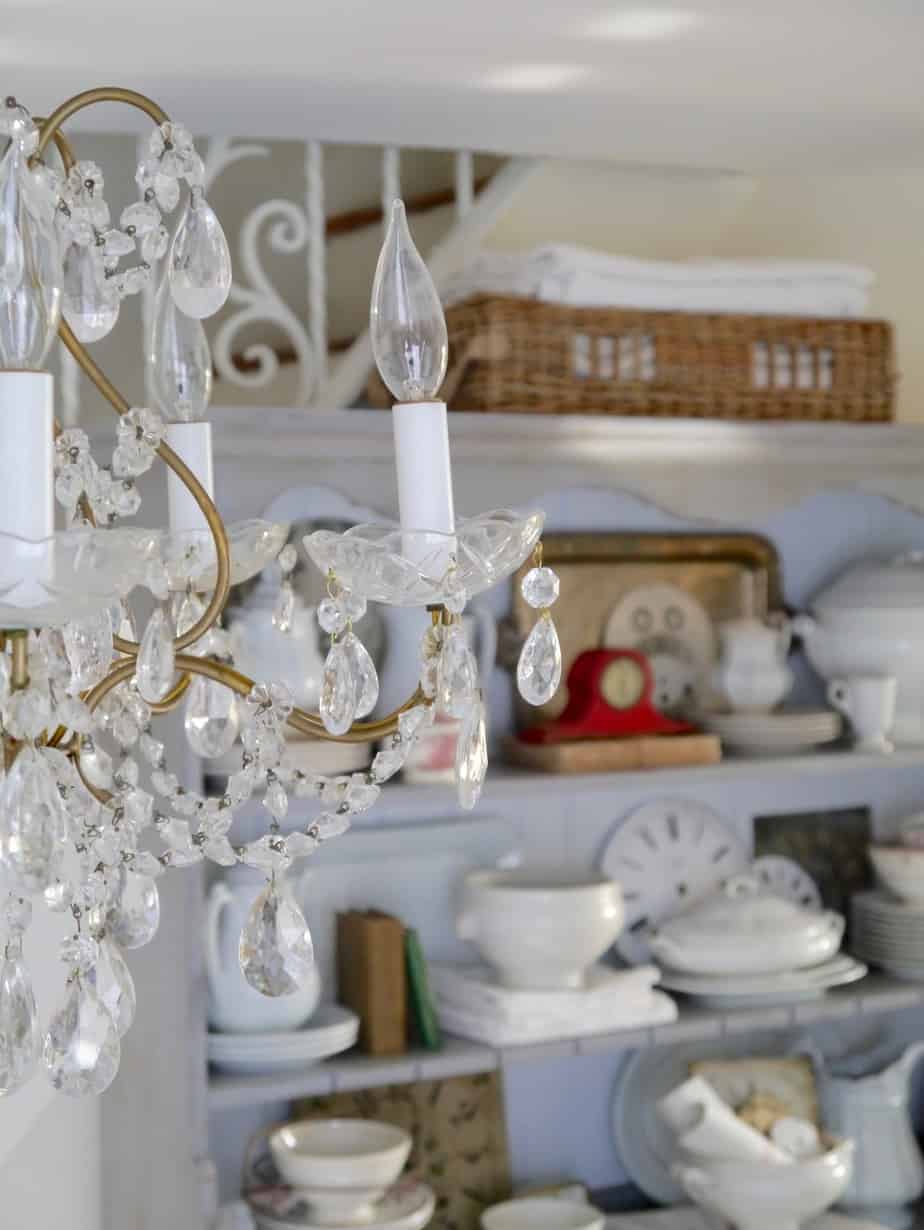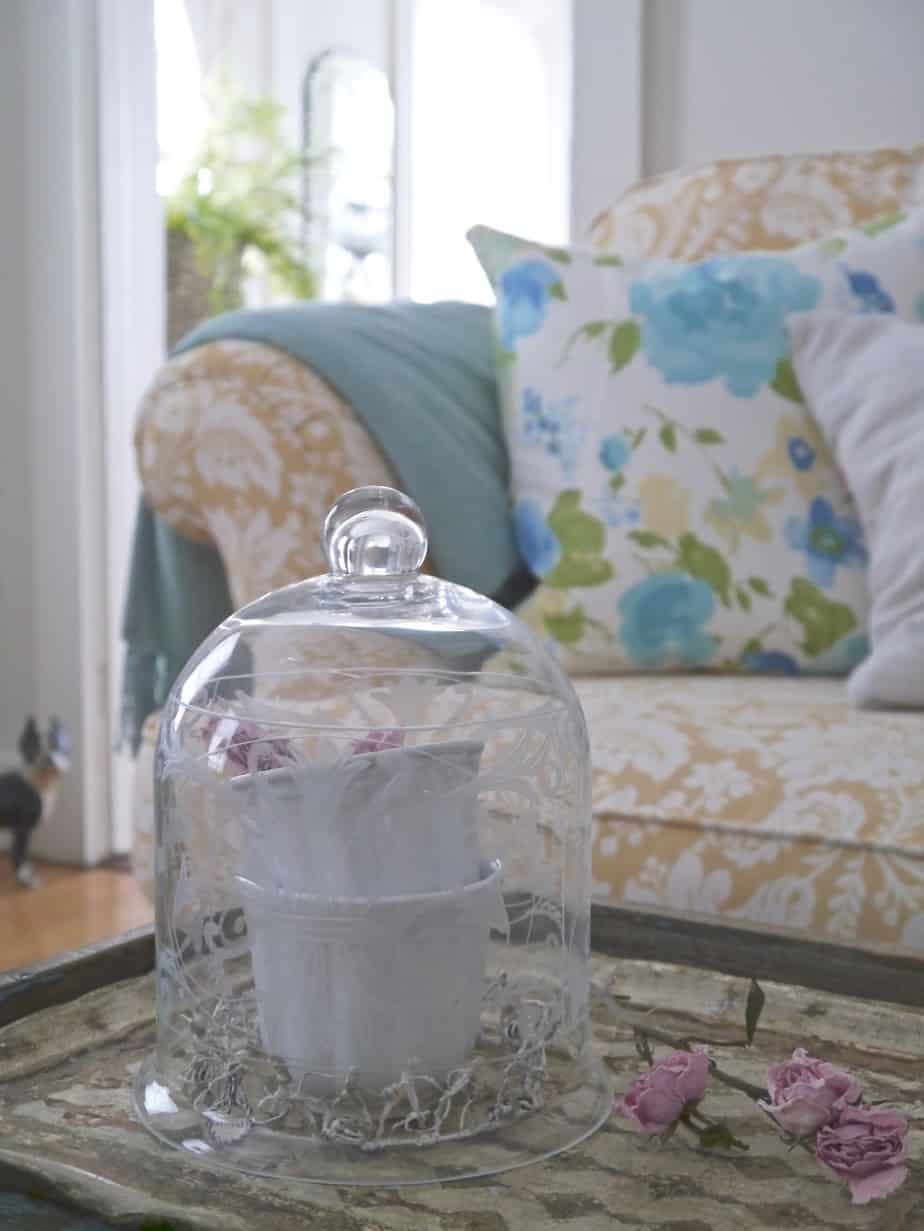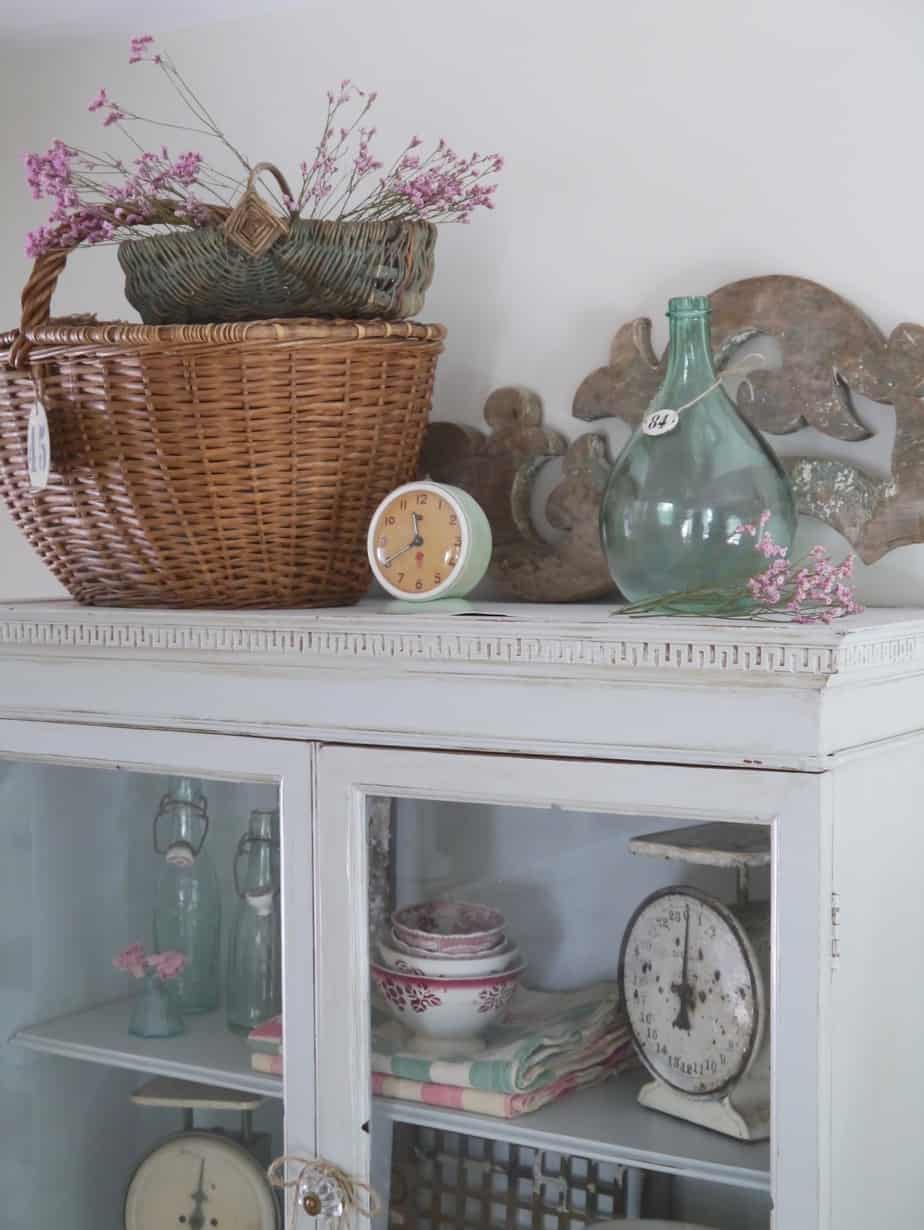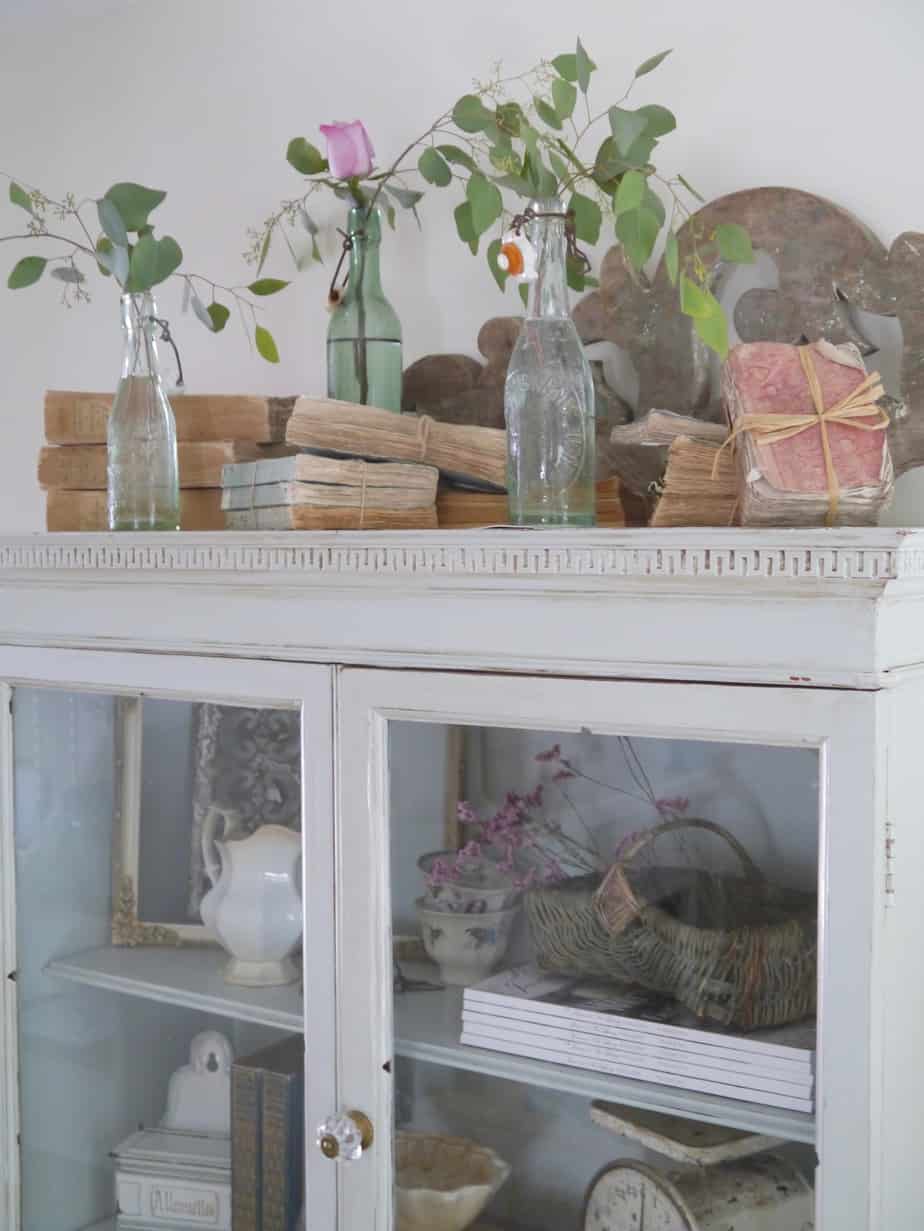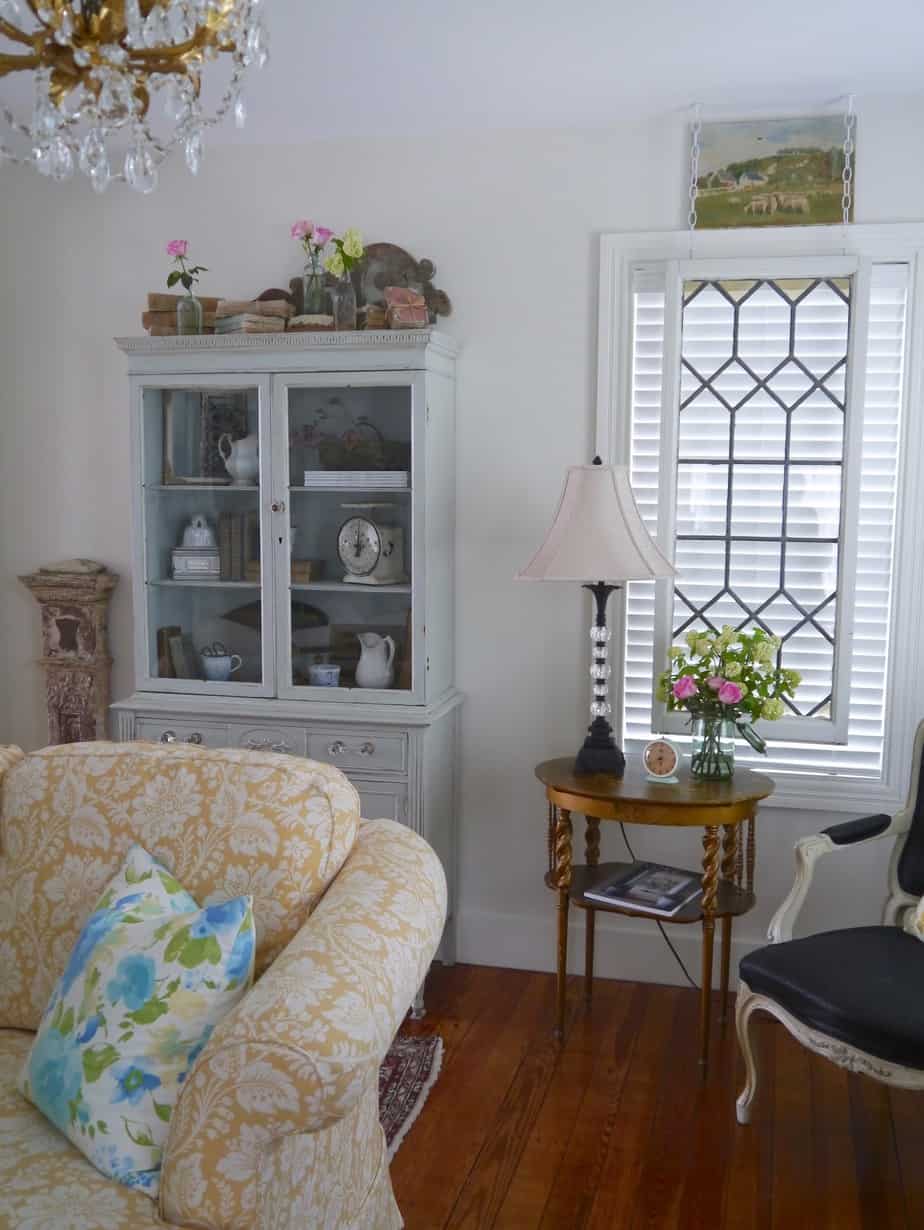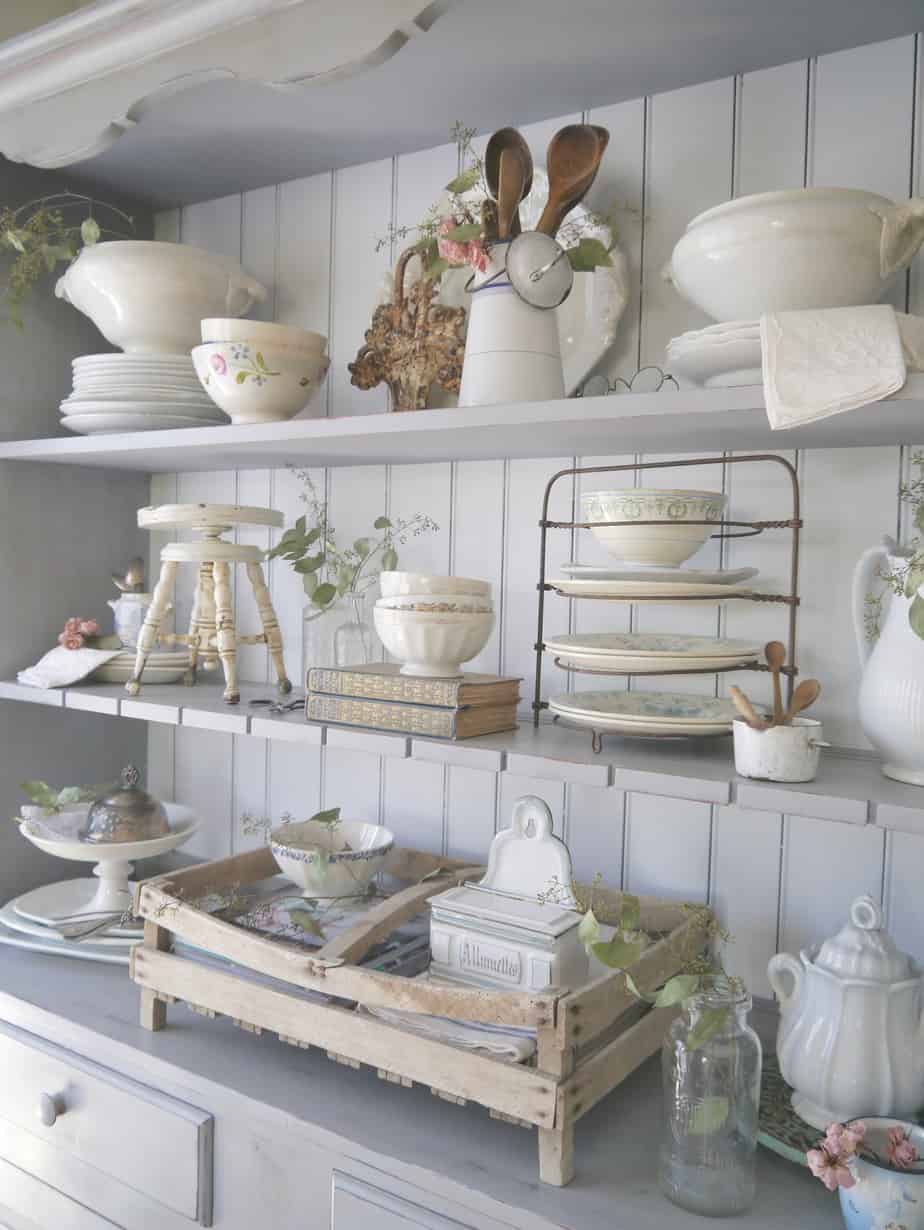 What's your favorite thing in her home? I love her vintage bread boards, vintage glass bottles, grain sack, and of course her ironstone collection.
Mary Alice offers vintage finds like you've seen in her home in her Chateau Chic Etsy Shop. Be sure to visit her and see what treasures she currently has. There are always such pretty items there and all of them would add a nice vintage touch to any space.
Her shop features vintage items including ironstone pitcher, wooden boxes, and more, and changes regularly as she adds different items. The items above a are sampling of some of her items. You can see all of the current items in her online shop here.
This post contains affiliate links for your convenience. For full disclosure, go here.
If you like this tour, join our subscriber list and you'll receive all future home tours and lots of fresh ideas in your inbox. Updates go out 2 or 3 times per week. Click the box below to sign up.
Thanks so much for dropping by and taking the tour. Be sure to hop over and visit Mary Alice and her shop.
To see the previous homes featured on the Sunday Open House series, click the logo below.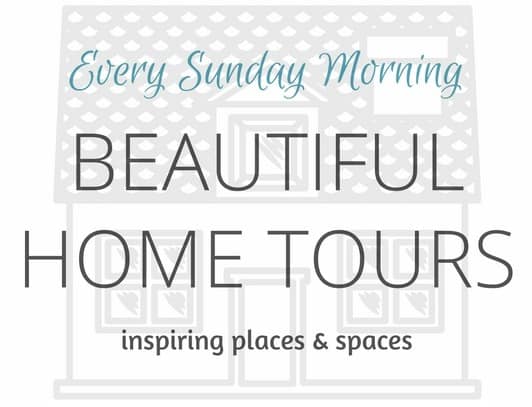 XOXOX,


Angie