How to Make A Macrame Plant Holder
Growing up in the 70's meant making lots of macrame crafts. We had several woven art pieces hanging on the walls around the house as did most people. And now macrame is making a comeback after being out of style for a couple of decades. Once again, everything old is new again! Today I'm showing you how I made a super simple plant hanger with a just couple of very inexpensive items.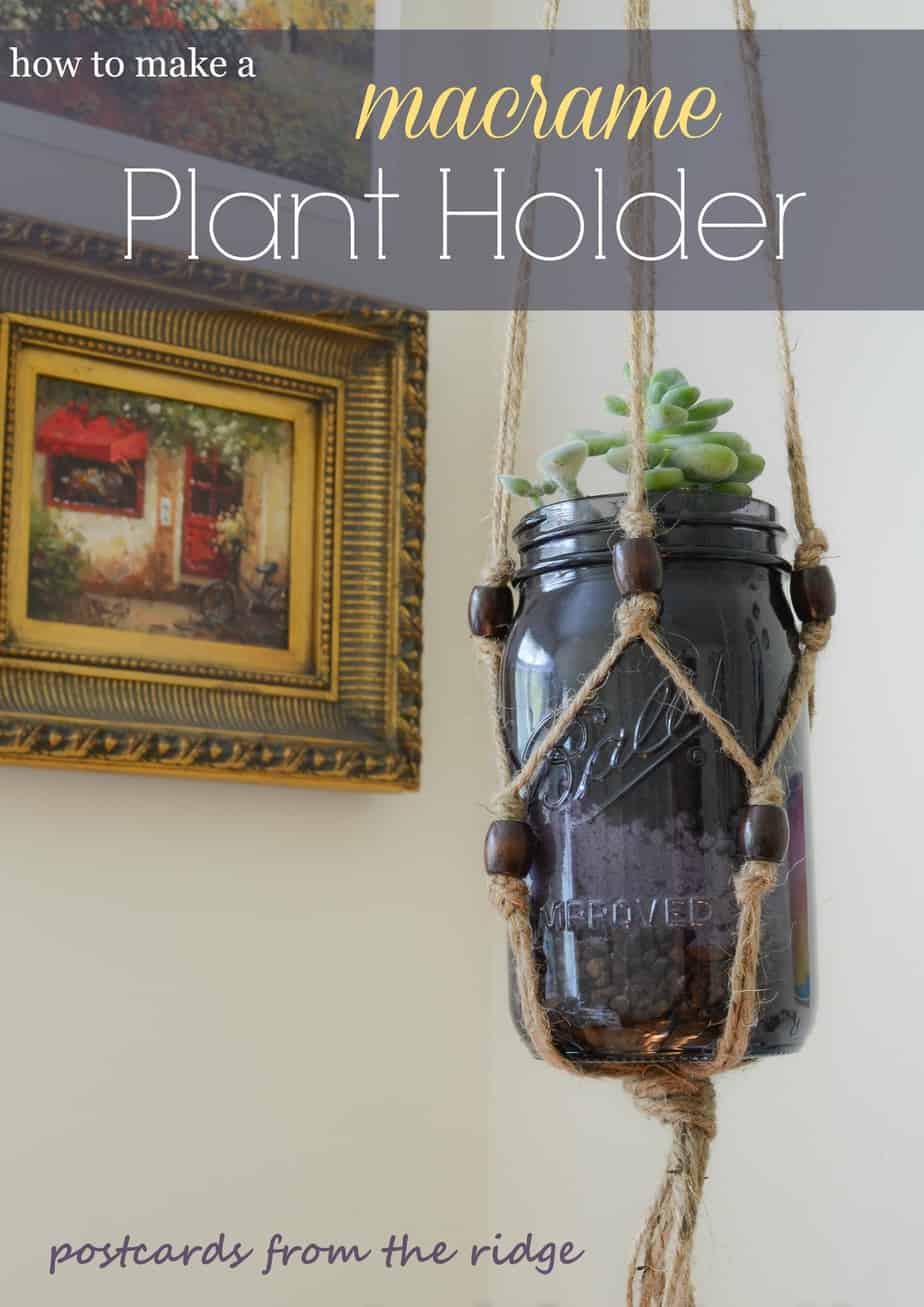 *I was provided with product and/or compensation from Jarden Brands for this post, however, all of the opinions are strictly mine. I only work with and promote quality brands that I believe will be of interest to you, my readers. This post contains affiliate links for your convenience.*
You'll love how simple this project is. It takes about 30 minutes to complete.
How to Make a Macrame Plant Holder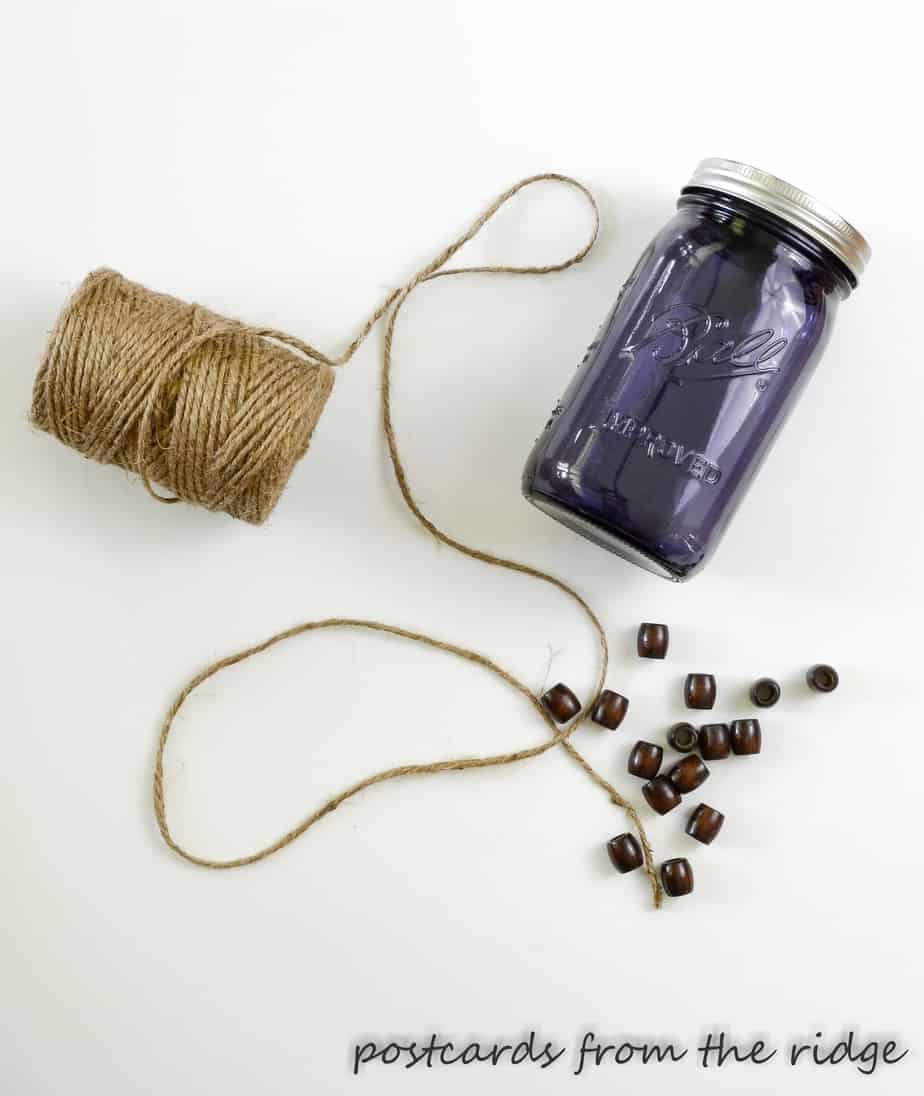 SUPPLIES NEEDED
Scissors
A planter. I used a pretty purple mason jar that was part of a group of Ball products that Jarden Brands sent me to review.
And here's how you make it.
Step 1 Cut
Cut 8 equal lengths of twine approximately 4′ long. You can vary the length depending on how low you want the planter to hang.
Step 2 Tie a big knot
Tie all 8 strands into a knot near one end of the strands. You can leave the ends as long as you want. We wanted a little "tail" for the planter so we left about 8″.
Step 3 Tie individual strands
Take 2 strands and tie them in a knot 2 -3″ from the large knot. Repeat for the other strands, giving you 4 pairs. Make sure the size is right for your planter. The distance between the knots should be closer together for small planters and can be further apart for large ones.
Step 4 Add beads
Slip a bead over the end of each pair of strands pulling it up next to the knot. Tie another knot at the end of the bead to keep it in place.
Step 5 More knots and beads
Take one strand from each pair and tie it in a knot with a strand from another pair approximately 2 – 3″ from the first bead. After the new pairs have been tied into knots, add another bead to each pair and a knot at the edge of the bead to keep it in place. Repeat this step and add as many rows of beads as you want.
Step 6 Tie the ends
After you've added all the knots and beads you want, tie all the strands together, forming a loop. You can hang this on a hook from the ceiling or anything else you wish to hang your plant holder from. Easy as pie!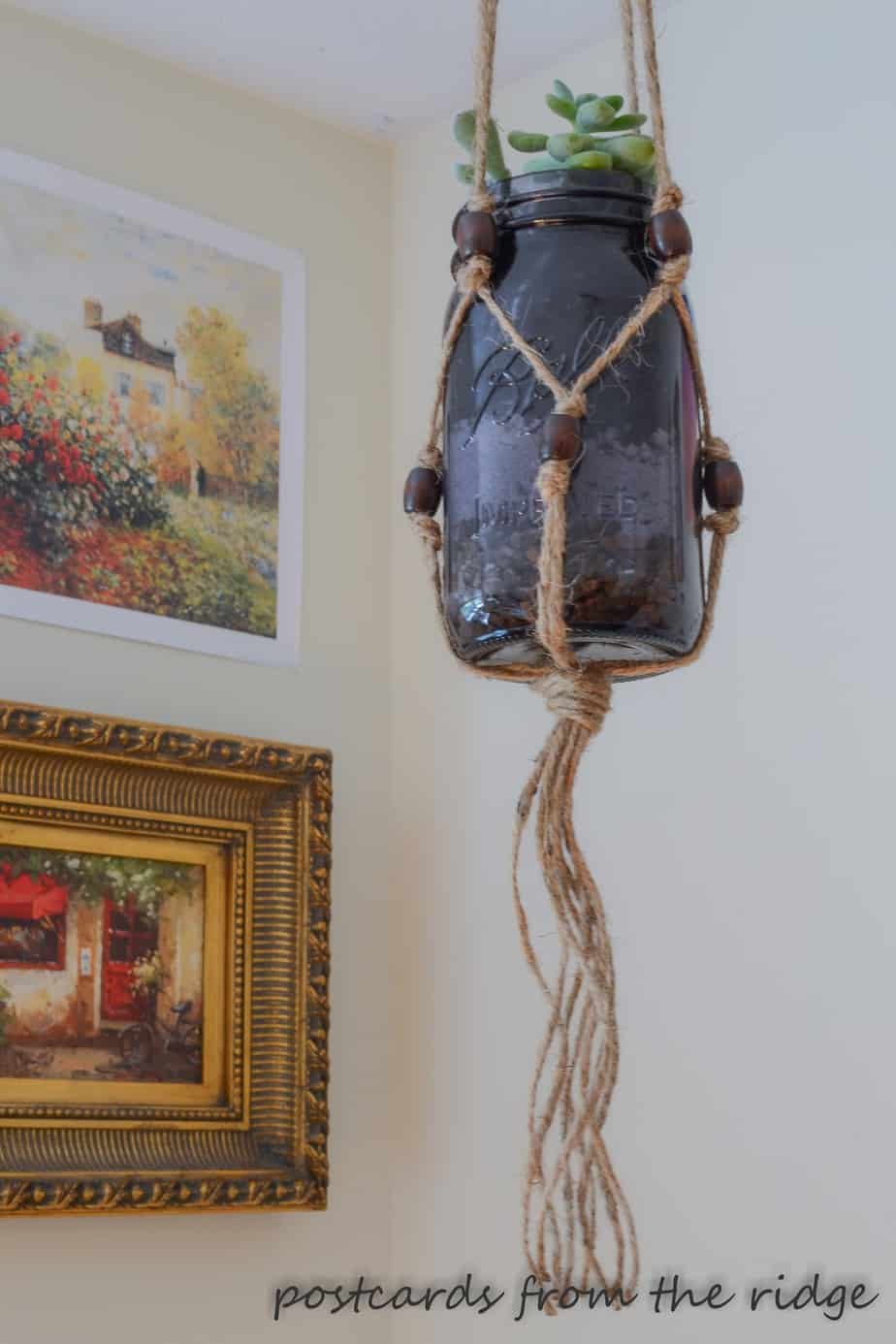 Here's the finished plant holder hanging in our youngest daughter's room. Looking at it now, I wish I had made the first knots closer to the bottom so there could be one more row. Oh well. It's easy enough to make another one it I decide to.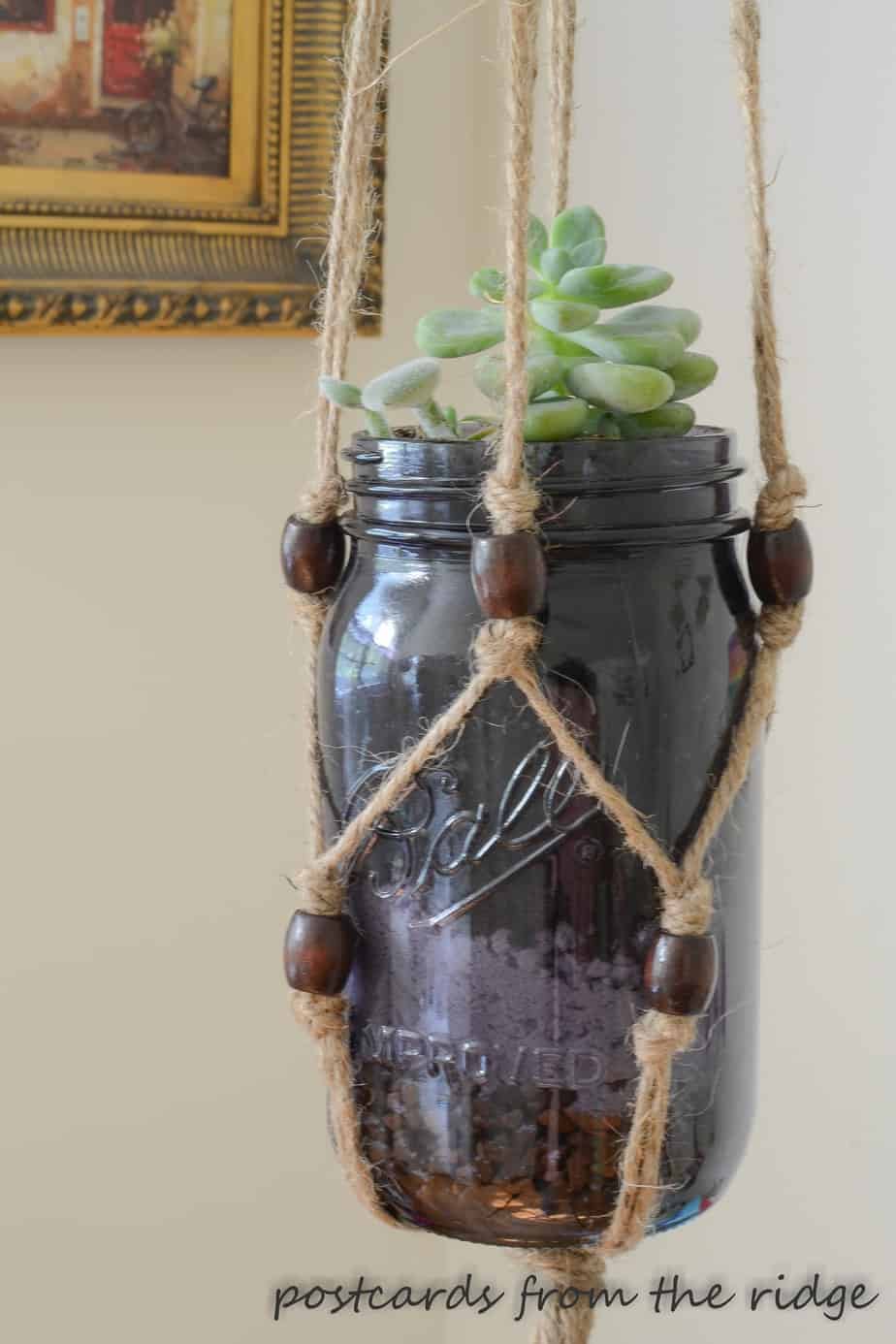 Sources for this project:
The twine can be found here.
Wooden beads are available here.
Scissors
A planter. I used a pretty purple Ball brand mason jar that Jarden Brands sent me to review. Go here to find them at a great price. You could use lots of different containers for this project.
Let me know if you make it and how it turns out!