Things to do and see in Kauai and Oahu, Hawaii
I don't know about you, but we actually had to turn our heat on this week. It's too early for that, especially here in the South! So I thought it might be a good time to share the 2nd batch of pictures from our trip to paradise. The first batch can be seen in this post.
We feel so blessed to have gone on this trip, and thankfully we had wonderful weather the whole time.
I hope these pictures make you feel a little warmer, no matter what your zip code is!
This post contains affiliate links for your convenience. If a purchase is made after clicking one of the links I might make a small commission. Your price does not change. For full disclosure, go here.
We took a boat tour of the northern coast of Kauai one morning and part of the tour was inside this cave. This is what we saw. The water was clear, turquoise, and beautiful.
Our view from the boat while going up the coastline. It was stunning, to say the least.
The boat was greeted by dolphins. Lots and lots of them. You can see 4 or 5 if you look closely in this picture. Our tour guide was amazed at the number of dolphins, and said there was probably 100 or so. It was so much fun to watch them playing in the wake of the boat.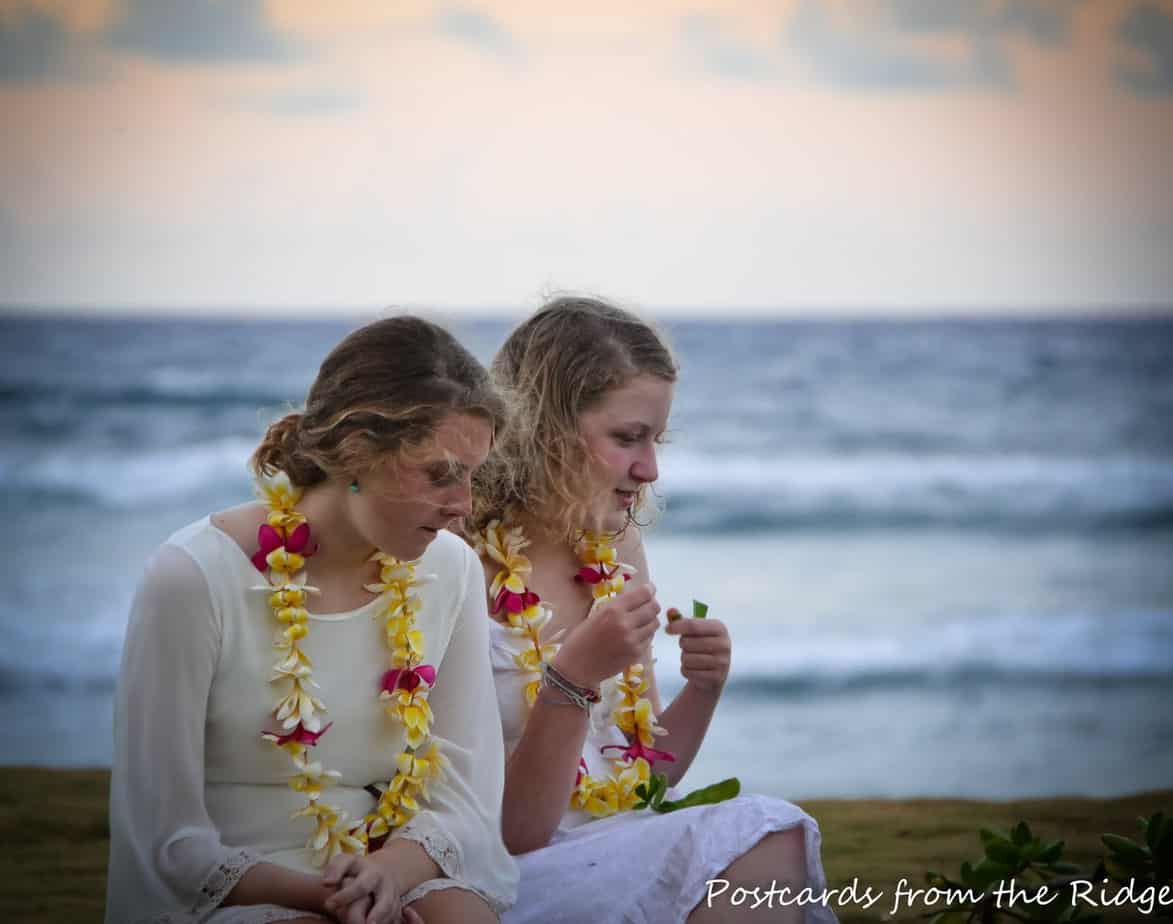 My girls during our attempt to take a nice family picture. This was the best shot of the day. I'm glad they're photogenic since the Mr. and I were not that day.
This looked artistic to me. So I took a picture. 'Cause that's how I roll. 😉
I want to be sitting in these chairs every morning while drinking my coffee. Every morning. Or every night sipping a glass of wine. Either one would be fine with me.
The girls and the Mr. at one of the overlooks at Diamond Head State Park.
A beautiful sunrise in Kauai. In my dream life this is where I wake up every day.
Coral on the shore of Kauai. It's such a pretty shade of purple.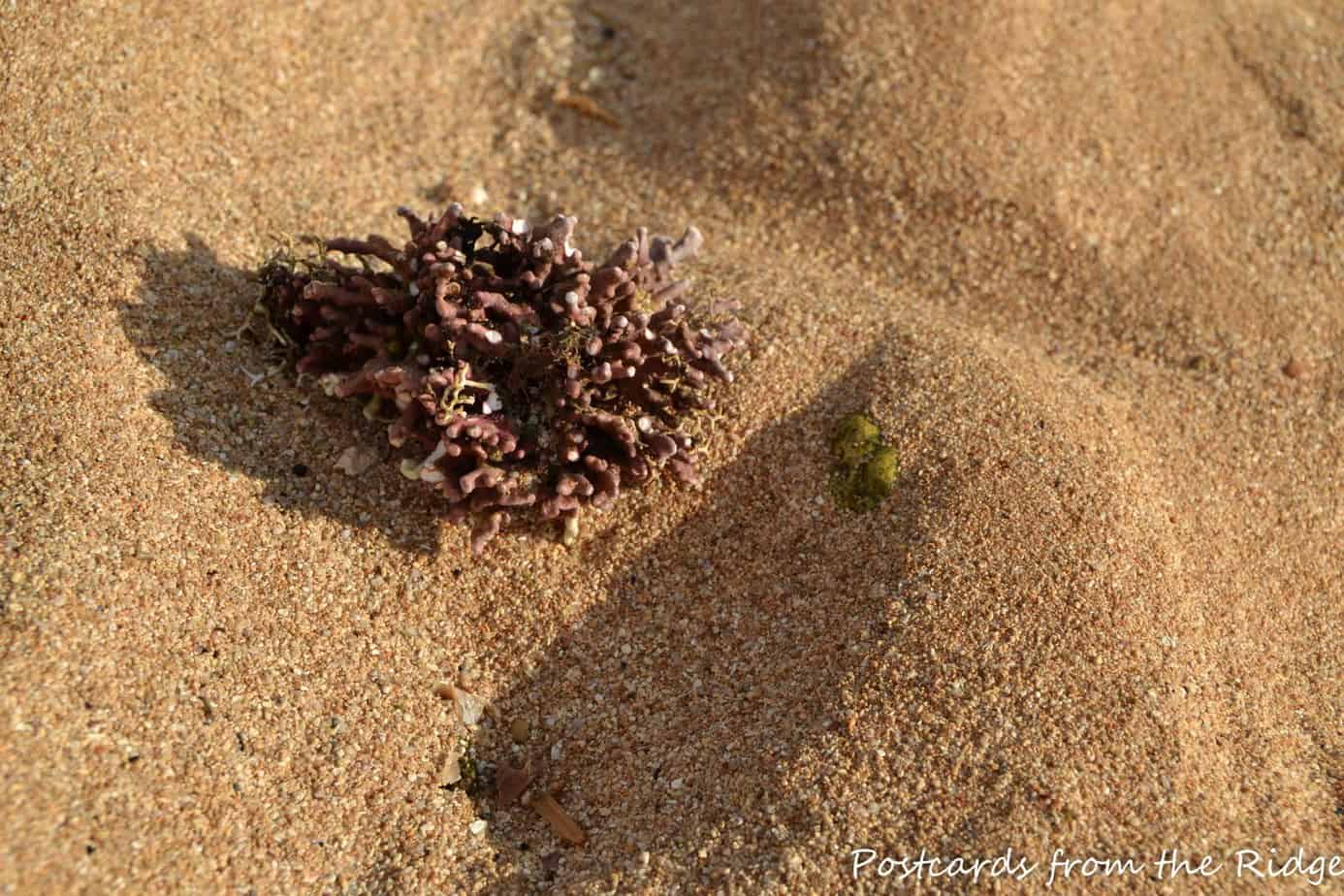 More purple coral.
Yet another sunrise. I would never get tired of this.
La familia. This was our last day on the islands. I actually had a bit of a tan by this point. It's long gone by now and I'm back to my normal shade of pale.
So that's the highlights of our trip. I feel warmer already, how about you? Don't get me wrong, I love fall, but it's too early to have frost warnings!
Thanks for stopping by. I hope you're having a great week.
Where we stayed:
Planning a trip to Hawaii? Start here for the best advice from other travellers.
XOXOX,
Angie